The internet is a big place. Within that effectively infinite universe, there are a lot of places to shop for clothing. Plenty of them are great, but there are a lot of not-so-great ones as well. Whether you're looking for some go-to jeans, an obscure pair of sneakers, or an entire wardrobe refresh, it can be hard to decide where to start. That's why we did the heavy lifting for you and sifted through all the cyberspace menswear purveyors that we could find. We whittled them down to a perfectly manageable shortlist of the best men's clothing stores on the internet.
This list covers a wide range of menswear styles and preferences. You'll find everything from the most hyped streetwear to timeless essentials. It is also a global list, featuring brands located in Asia, Europe, and North America, as well as wholesale retailers that sell brands from every continent (except Antarctica, but we're working on that). We've also considered every budget and included a handy little affordability scale ranging from $ to $$$$, similar to the scale used for restaurants. Every store on this list is a trusted retailer that provides dependable customer service and respectable brands.
Note: These are all traditional retail brands. If you're looking for a clothing subscription box or stylist service, we've got you covered.
Asos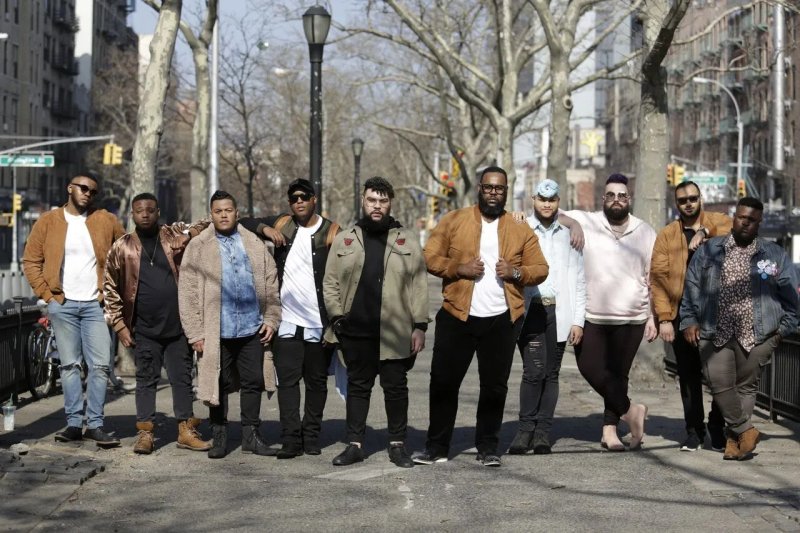 With a soft spot for younger shoppers, Asos aims to be a destination for the current fashion moment. While this means the retailer cycles through different brands and designers each season, its selections usually tend toward the bold, colorful, and playful. Here, you'll find metallic blazers next to chunky knit sweaters, leather pants intermingled with more conservative streetwear parkas, and athleisure and other accessories. In addition to its own designs, Asos also heavily features clothing from Pull&Bear, Collusion, New Look, and Bershka. And if you want some cool gear for spring and summer, like one of the best tank tops for men, the Asos online store has plenty of picks for any warm-weather getaway.
Price range: $-$$
Perfect for: Snagging a cool outfit that's hip to the current trends for a weekend party
DXL Big + Tall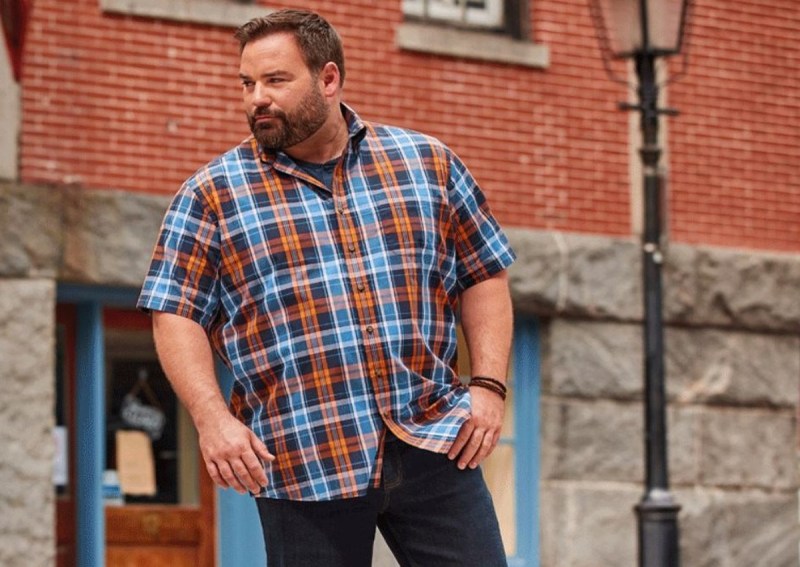 Shopping for big + tall men's clothes, whether for yourself, family, or a friend, can be challenging. Even sizes labeled for "bigger" or "taller" frames don't always fit right, aren't made of quality materials, or are just plain ugly. DXL has the cure for that. Its 250+ stores, website, and mobile app offer a huge selection of stylish luxury brands like Levi's, Polo Ralph Lauren, Lacoste, Psycho Bunny, Vineyard Vines, Adidas, Reebok, and more. It even has many exclusive styles you won't find anywhere else. DXL sells all kinds of outfits and clothing types, including accessories, suits, formalwear, and footwear. Everything is comfortable, looks fantastic, and many items are wrinkle-resistant — so you can throw them right into the dryer. It is truly the leading destination for bigger and taller guys. If you need it, DXL has it.
Price range: $-$$
Perfect for: Bigger, taller, and stockier guys who have trouble finding a reliable and comfortable fit
End.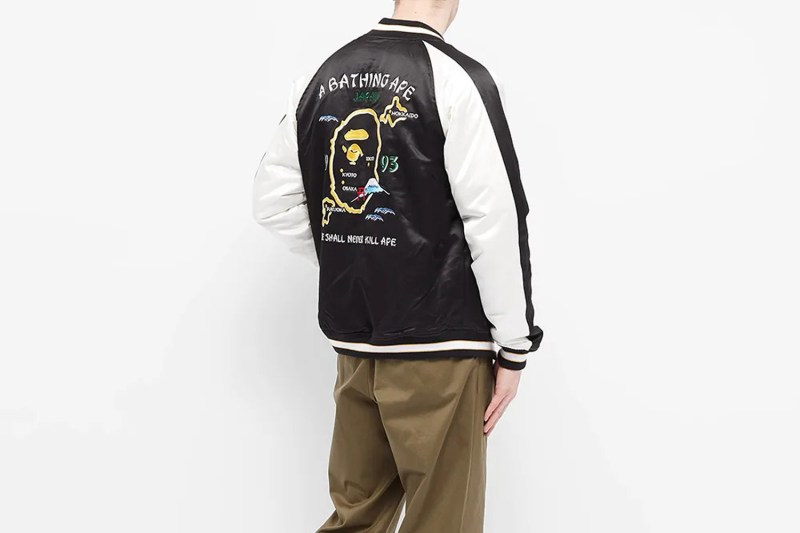 End hails from Newcastle, England, and very much represents Northern English style. If you're not familiar with that particular subset, it is similar to Brooklyn hipster and streetwear seen through a British working-class filter. You'll find high fashion heavy hitters like Givenchy and Saint Laurent mingling with streetwear stalwarts like Bathing Ape and Fear of God with some British classics like Barbour and Belstaff peppered in. The team at End is especially good at curating brands from around the world that aren't easy to find in America and the UK. This is a great spot to find both your grail pieces like your new favorite leather jacket, as well as your staples like your new favorite sneakers.
Price Range: $$ – $$$$
Perfect For: Shopping foreign brands that are hard to find in America
Everlane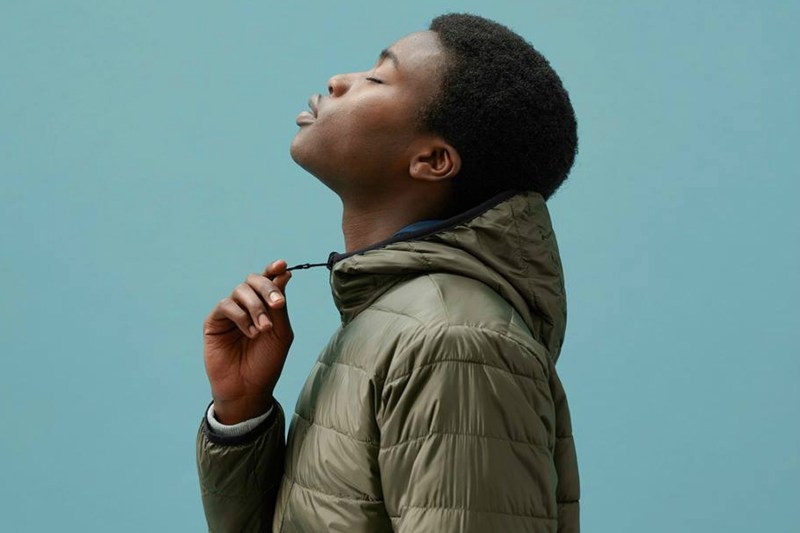 Everlane is all about being upfront with consumers about where its goods come from. This means the online retailer only works with ethical factories and spells out the true cost of each and every article of clothing on the site, making it a great go-to for socially-minded folks. What these shoppers will find is a bevy of well-crafted essentials, ranging from simple cotton T-shirts to cozy cashmere sweaters.
Price range: $-$$$
Perfect for: Building out your wardrobe with ethically-sourced clothes
Farfetch
Farfetch was founded in 2008 as a hub for fashion retail boutiques and brands from all over the world. It started as a marketplace where designers and retailers could sell their goods, kind of like an eBay for fashion. Since then, it has grown into the most comprehensive fashion marketplace on the internet. Farfetch now has an extensive inventory that it sells directly while maintaining its enormous marketplace for others to sell goods. To help navigate the massive assortment, you can shop by brand, by category, or by boutique guide, with the latter consisting of Classic, Cult Style, Hype Streetwear, and Minimalist.
Price range:  $$-$$$$
Perfect for: Hunting down items you've read about or seen online and spicing up your wardrobe with stuff you know none of your friends will have
Goodman's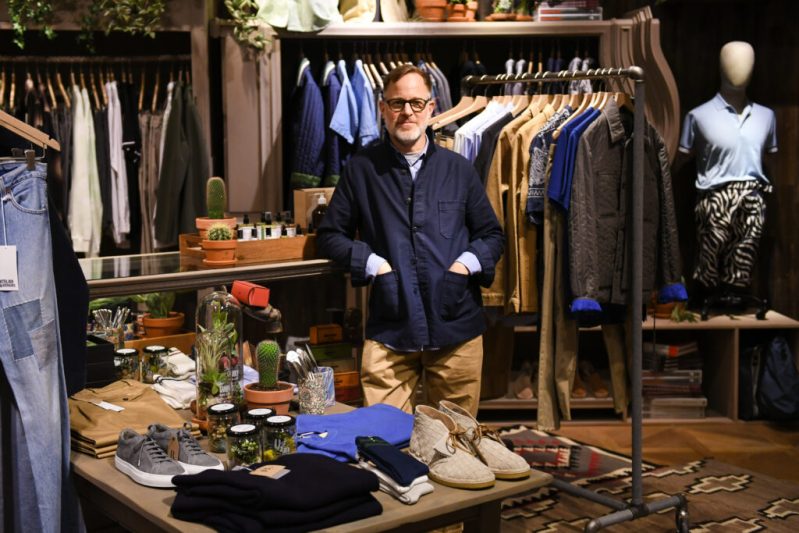 Bergdorf Goodman has been outfitting the most stylish New Yorkers since 1899 and in 1990 they established a men's offshoot called Goodman's. If you can't make it to their legendary storefront on 5th Ave and 57th St than their online shop is the next best thing. They offer a premium selection from some of the most sought after designers, all carefully curated by one of the most elite buying teams in the fashion retail industry, lead by menswear legend Bruce Pask. If you have the money to splurge then you will find all the hard to find pieces that will make your social posts pop and your friends drool with envy.
Price Range: $$$-$$$$
Perfect For: If you can afford to dress like your favorite celebrities then this is they place to do it because they shop here too.
HBX
Hypebeast grew from a sneaker blog into one of the biggest and most respected fashion editorials on the internet in a remarkably short period. In addition to its growth as a media company, it also launched a retail site called HBX. Many editorial companies have tried their hand at retail with varying degrees of success, but Hypbeast has nailed it so far with HBX. It provides a marketplace for readers to find the hype culture goods they enjoy reading about over on the editorial side. The streetwear ecosystem is far more stratified than other fashion sub-sets, consisting of hundreds of small brands all vying for attention and a marketplace. HBX provides that marketplace and a centralized location to explore all options out there.
Price range: $$-$$$
Perfect for: Shopping for the hottest streetwear and hype culture goods
Huckberry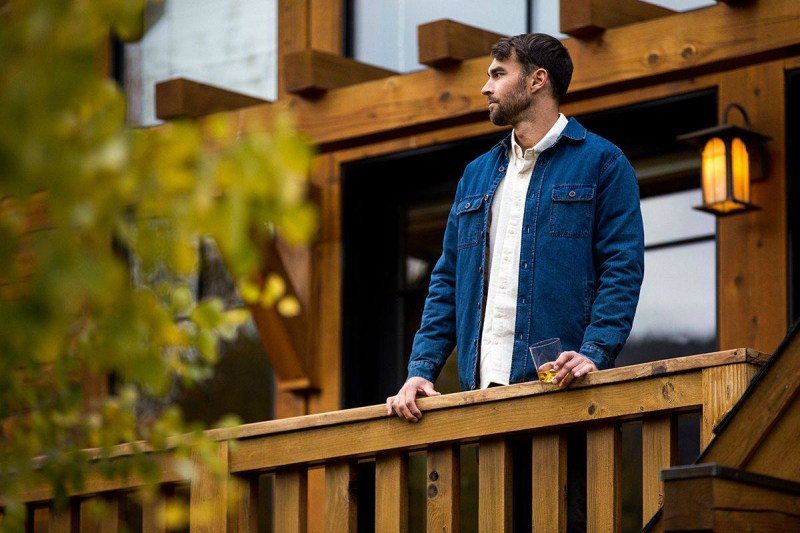 Self-described as the one-stop shop for the "world's coolest gear," Huckberry has been appeasing adventurous fellas since 2010. In fact, it was a pair of city slickers who first came up with the idea for the store, noting that it was specifically built for urbanite shoppers who also happen to love the great outdoors. The collection is wide-ranging but is particularly popular for boots, sweaters, and jackets sourced straight from big names like Red Wing, Billy Reid, Patagonia, and Penfield.
Price range: $-$$$
Perfect for: Wrangling together a rugged yet fashion-forward look
Milworks
Milworks is an independent men's clothing shop based in Milwaukee, WI but their online shop is ridiculously well curated. They specialize in off-the-beaten-path menswear brands that are hard to find anywhere else. You'll see familiar old faces like Alden, Iron Heart, and RRL mingling with brands you'll instantly warm up to like Corridor, Imogene & Willie, and Momotaro. The inventory is updated frequently and always has a very hands on feel to the curation, looking more like your very stylish friend's wardrobe than a clothing store.
SHOP NOW
Mr. Porter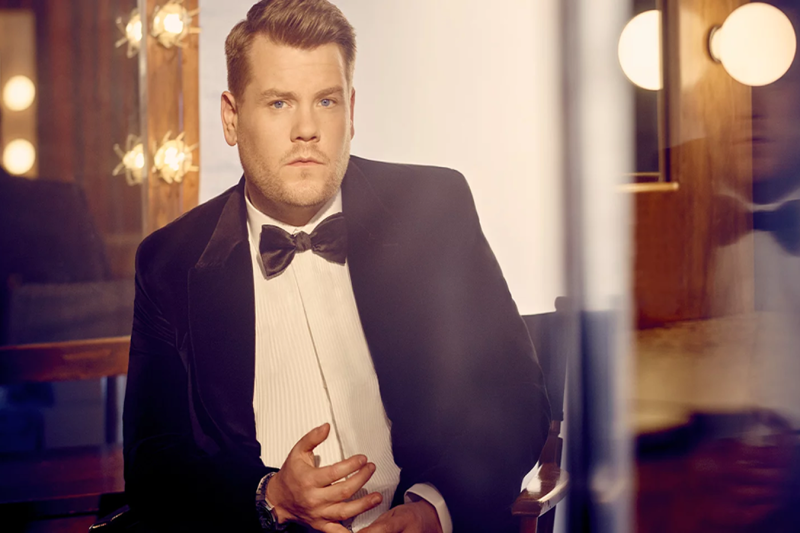 After a brief shutdown due to the pandemic, Mr. Porter continues to be a reliable purveyor of heritage luxury brands like Balenciaga, Brioni, and Ermenegildo Zegna, while adding more affordable and trendy labels to the fold like Saturdays NYC, Faherty, and Hoka One.
Price range: $$$-$$$$$
Perfect for: Classic and sincerely cool styles
Nordstrom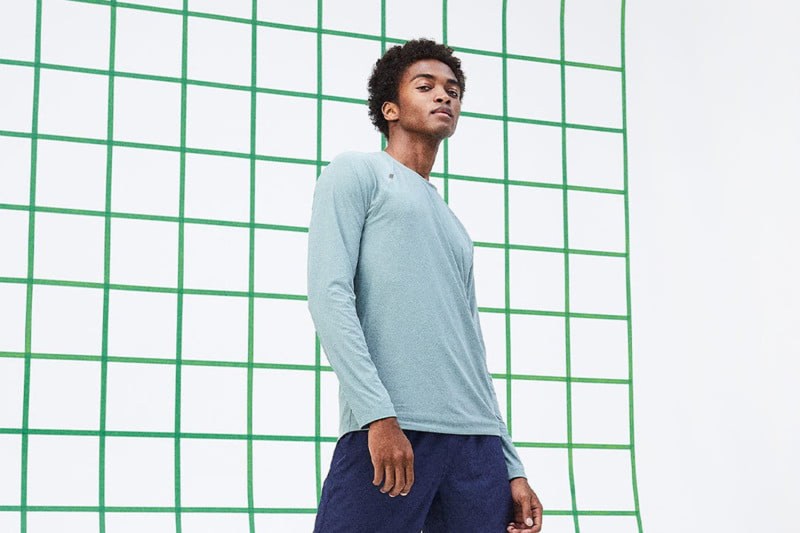 Nordstrom puts all the high-end clothing brands in one place. Regardless of your personal style, you can find clothes that can suit your everyday look. On top of having brands like Cole Haan, Patagonia, and Top Man, among others in its catalog, Nordstrom also has an in-house brand with a great selection of clothes. From activewear that you can pull off as a casual outfit to puff jackets perfect to keep you comfy during any outdoor adventure, Nordstrom has it all in-store.
Price range: $$-$$$$
Perfect for: Simple yet stylish casual and activewear
Orvis
Orvis has flown under the radar in the menswear world for far too long. The 160 year old brand has entrenched themselves with a certain audience seeking high end outdoors apparel that performs well while looking classic. Like niche streetwear brands, they've been a "If you know, you know" brand for decades. We're here to say it's about time more people know because Orvis offers exceptional quality heritage Americana goods from their in-house line as well as a range of third party brands. It is also noteworthy that Orvis was one of the first companies to sell Barbour in America and they routinely have by far the largest selection of any American retailer. They're a hidden gem for fans of British waxed cotton jackets.
Shop Bop Men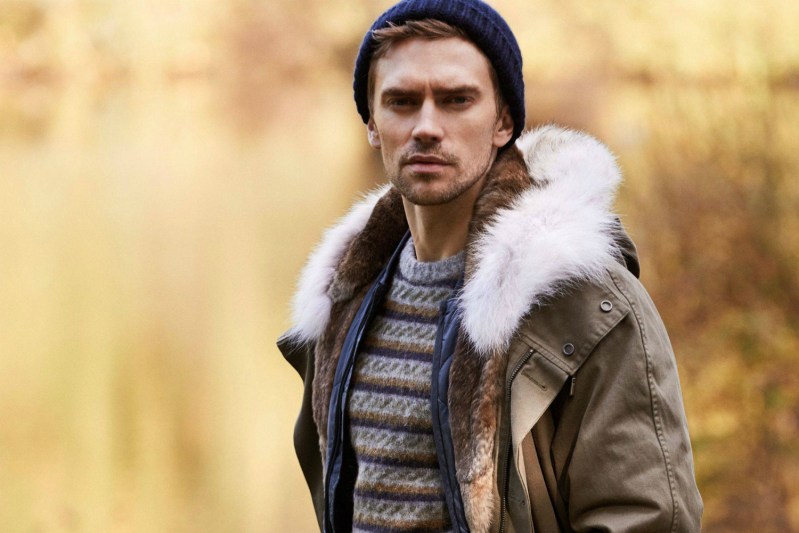 East Dane was rebranded as Shop Bop Men when it was merged with Amazon's women's fashion retailer Shop Bop. If you knew and loved East Dane, fret not because the site is still curated by the same team of excellent merchants that collect stalwart basics and hidden gems from throughout the menswear world. Shop Bop Men is a great place to explore new brands you may not have heard of and find rare pieces from brands you already know. With a specialization in selling items you're not likely to see elsewhere, it's a great resource to make your wardrobe stand out. It features brands ranging from common household names to newcomers and obscure designers. It doesn't discriminate by price, featuring items ranging the entire spectrum of affordability.
Price range: $-$$$$
Perfect for: Splurging on a surprising fashion item of the season
Stag Provisions
On a mission to be the "modern-day general store for every man," Stag Provisions offers customers a diverse range of clothing, products, and accessories meant to fill every corner of their lives. Mixing high-end garments with vintage classics, affordable essentials, and everything in between, the brand has managed to carve out a unique niche in the menswear space. While we enjoy various aspects of the site, we're particularly drawn to its one-of-a-kind antique section, which contains rings, rugs, chairs, paintings, and even a kimono or two.
Price range: $$-$$$$
Perfect for: Buying outfit toppers you never knew you needed that suddenly turn into a conversation piece
Todd Snyder
Going back to his days as Men's Creative Director at J.Crew, Todd Snyder has appreciated the fact that some brands are so good at what they do that you'll never top them. He recognized that by featuring those masterful brands alongside his own designs, it enhanced his brands overall quality and the shopping experience for his customers. In short: if you can't beat them, wholesale them. Todd Snyder started out carrying a small range of essential names like Alden, Crockett & Jones, Timex, and Converse. Over the past few years the company has grown their wholesale assortment exponentially by giving a platform to lesser known foreign brands and exceptionally talented artists.  Now, it is fair to say that Todd Snyder is as much a curator of other brands as he is a designer of his own.
Price Range: $$ – $$$
Perfect For: Classic, timeless style with a modern touch. Getting absolute steals when items go on sale.
Topman
Topman is a thoroughly British menswear store that specializes in highlighting UK designers. The result is a fashion-forward aesthetic rooted in clean yet edgy lines, making it an ideal pick for those gents looking to add a bit of flair to their closets. From loungewear to full-on suits, the online shop features almost everything you could ever want — and at prices that are nothing to balk at.
Price range: $-$$
Perfect for: Impressing your trendy friends with your chill, youthful style
Ssense
Although Ssense is physically based in Montreal, the retailer captivates the fashion crowd via its ecommerce site. Ssense curates a variety of styles from luxury, streetwear, and avant-garde designers that are ever-changing and ahead of trends. The site also has an editorial section where it frequently does interviews and photoshoots with up-and-coming and established designers — just another added bonus to personalize and really connect to the product. Plus, it ships super fast with free two-day shipping.
Price range: $$-$$$
Perfect for: Looking for hot-off-the-runway collections, statement pieces, and emerging designers
If you're looking for clothing that's a touch more bespoke than your regular off-the-rack clothes, check out the best options for men's custom clothes. You'll be surprised by what you can have custom-made and how quickly it can be done.
Editors' Recommendations