Life is a beautiful thing, but it can also be dangerous and unpredictable. Some days, you will be dressed to the nines in your best suit and tie, and the world will be your oyster. On other days, you will be in your most rugged hiking boots or tactical boots, braving the wilderness. In either of these scenarios, you need to be ready for anything. Being prepared means having the best EDC practices in place, including the pocket knife, the most important item in your everyday carry kit.
Whether you are in your suit and tie and need to open the most recent Amazon package on your front stoop, or whether you need to lean on the best pocket knife on the market to get you through being lost in the wilderness, your knife will be a lifesaver. Of course, there are dozens, maybe hundreds, of knives you can pick up from $50 to $500. But we have done the legwork and the research and come up with the best pocket knife brands that will keep you safe and prepared for years to come.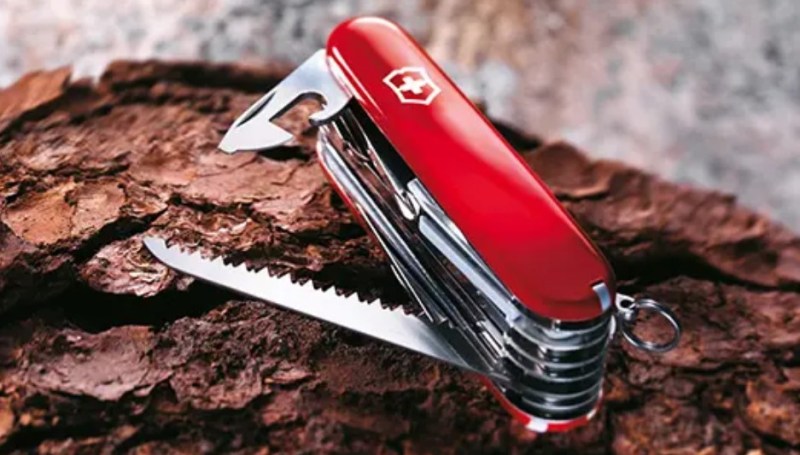 Victorinox
The goal of being prepared is to have the tools you need for every possible scenario. While you can't always carry a tool bag, you can trust that Victoronix has you covered with their world-famous Swiss Army Knives. From astronauts to MacGyver, this brand has provided some of the world's most versatile tools, including a saw, a can opener, and even a toothpick, all in a convenient frame smaller than your cell phone.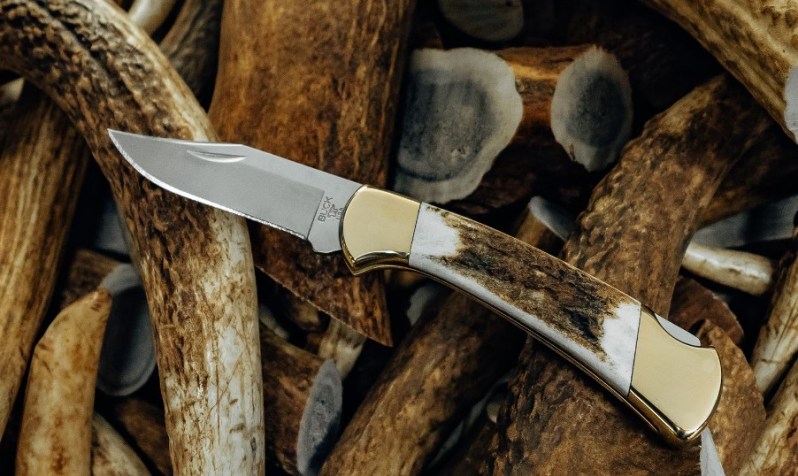 Buck Knives
For the last 100 years, Buck Knives has used the innovation of its founder to lead the pack in the hunting knife industry. Once the company refined its process of tempering steel to hold an edge longer, it produced the Model 110 Folding Hunter, making Buck Knives a leader in the field in 1964. Today, these knives are some of the most durable, and with their decorative wooden and ivory handles, they are the most attractive knives you can get.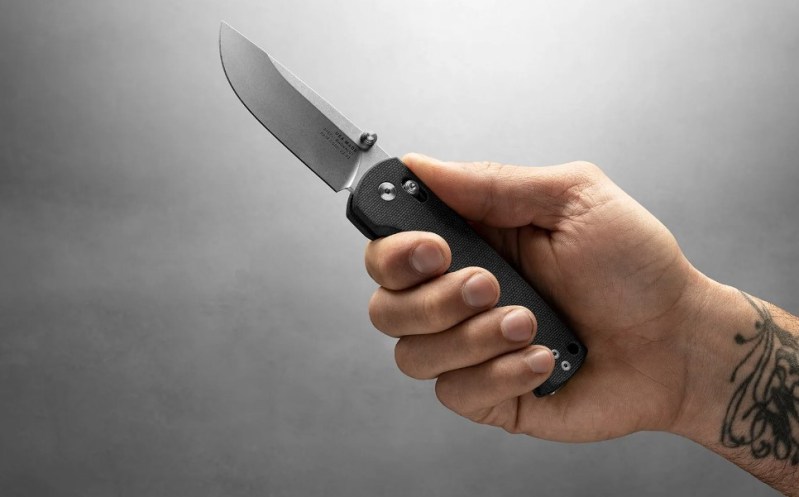 The James Brand
Some people don't want to live other people's lives. They don't want to tell other people's stories. They want to fix things with their own two hands. These are the adventurers and the handypersons. These are the people The James Brand wants to help every day. From wallets and multitools to pens and blades, everything you need to be the adventurous do-it-yourself man can be found here.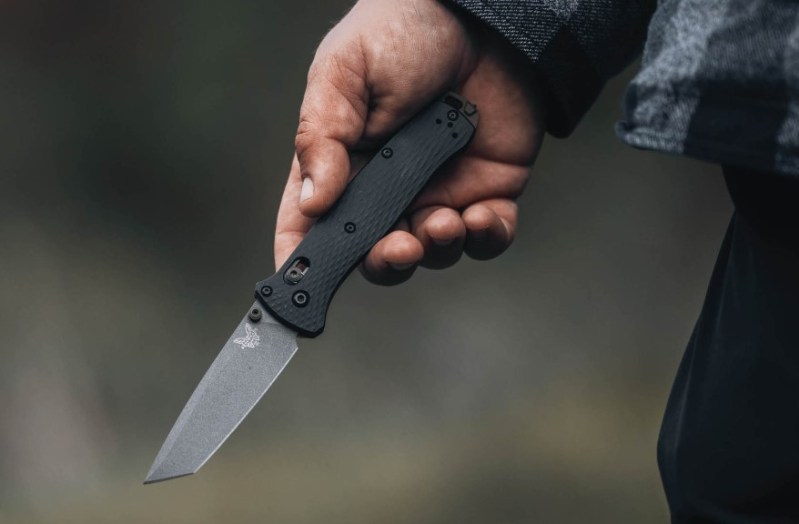 Benchmade
A name is just a name unless it is known because of what it can do. For the hardest-working men the world has ever seen, the last three decades have had one name on their lips when looking for the best pocket knife: Benchmade. The company strives to evolve its craft at every turn, and when it sells you a knife, it believes it is your knife for life. Not just because you bought it, but because they made it to last that long.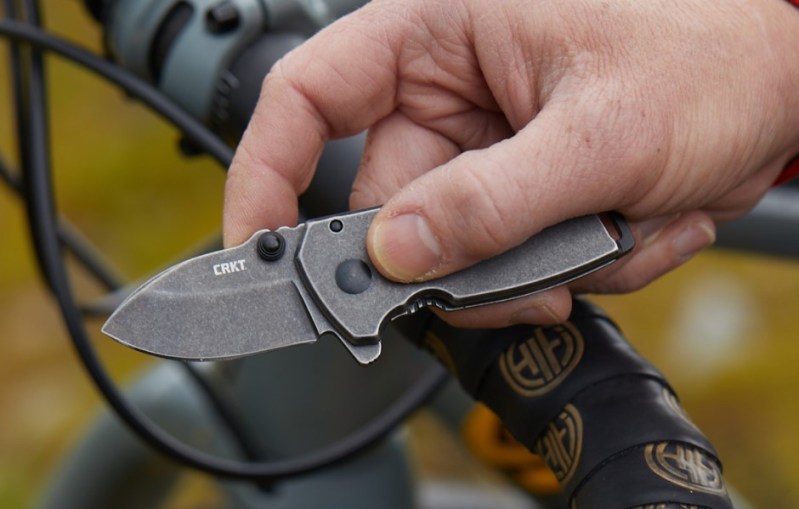 CRKT
Columbia River Knife and Tool has brought together a group of people with one common thing: a passion for all things knife and tool. They have spent the last three decades collaborating with some of the best minds in the field to bring collections explicitly designed with you and your life in mind. Every industry is different; therefore, every knife needs to be specifically created to navigate it. This is as close as you will come to getting a custom blade.
5.11
5.11 Tactical got its name from a designation for climbing difficulty in Yosemite. When the founder climbed a 5.11 climb, he realized what was needed to accomplish the feat and set out to create a one-stop shop for everything you could ever need to explore the world. From tactical watches to tactical pants, 5.11 is the place to go if you want to embody their company slogan, "Always Be Prepared." Their collection of knives is strong and minimalistic. They don't overthink the features; they simply offer you everything you need to do the job.
Boker
When you want to get the best knife on the market, you want a company with a history of excellence and experience in making those blades. What better way than to find a company that began making swords in the 19th century? Boker began by making 2000 sabers a week in Germany as far back as 1829. Now that they have expanded to pocket knives that go in your pocket instead of on your hip, you can enjoy craftmanship that crafted empires.
Microtech
Some people just get it. They know what men need to accomplish the mission at hand. Microtech started in the mid-1990s to create the perfect knife. A year later, they made the first HALO; the rest is history. Not only did it land the cover of Fighting Knives Magazine, but it became a staple for fighting men like Jack Bauer ever since. No matter what you have in front of you, Microtech is dedicated to getting you the perfect tool for the job.
There you have it: eight companies with the right tools for you. You may not need to use it to build a bomb out of gum and a matchstick like MacGyver, defend the country against terrorists like Jack Bauer, or survive the wilderness like Bear Grylls, but the knife companies above can help you accomplish all of those things. Until those moments come up, they can easily open every Amazon package that arrives.
Editors' Recommendations