What is it about cashmere that immediately makes us think of the most luxurious warmth known to man? Pure cashmere is one of the softest and rarest fibers in the world, hence its opulent status and comparable price tag. Cashmere is generally sourced from goats in places like Inner Mongolia and Italy where harsh climates have helped to develop super warm wool. Before purchasing a cashmere product, consider its feel, finish, and appearance: it should be pillowy, even-finished, and have a subtle sheen. From updated and upgraded sweaters to accessories to keep you toasty from your top to your toes, we've selected ten must-have cashmere clothing pieces for men to keep you warm all summer long.
Related Guides
The Hoodie: Patagonia Recycled Cashmere Hoody Pullover in Forge Grey
Your everyday hoodie in a high quality, lightweight recycled cashmere? The ultimate luxury with a reduced environmental cost.
The Polo: Zara Cashmere Polo Sweater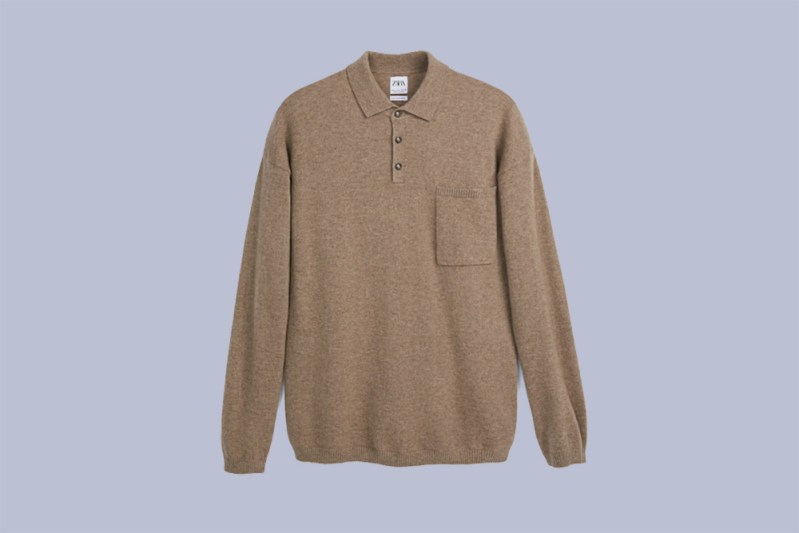 Zara's knit polo is a modern take on the classic using natural, undyed cashmere.
The Half Zip: J. Crew Cashmere Half-Zip Sweater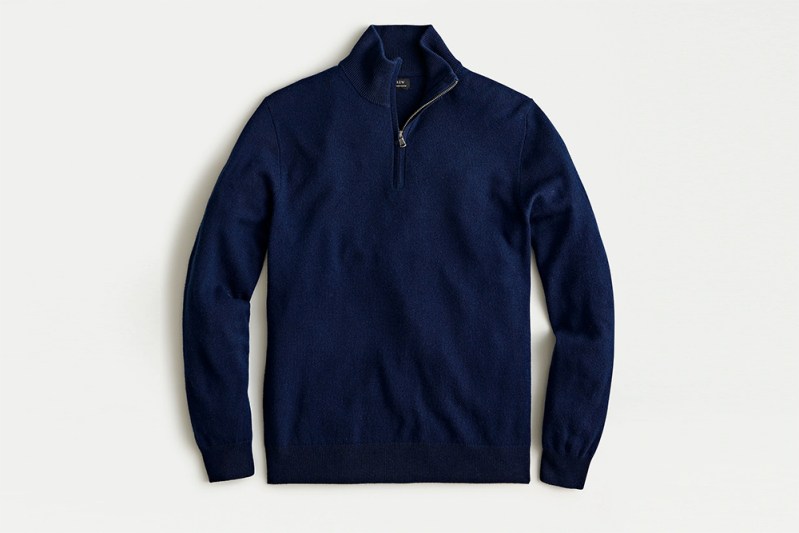 J. Crew's good looking and versatile pullover is responsibly produced in partnership with the Aid by Trade Foundation, which ensures the welfare of the cashmere goats, protects the natural resources, and improves the working conditions of farmworkers in Inner Mongolia.
The Jogger: Naadam Recycled Cashmere Jogger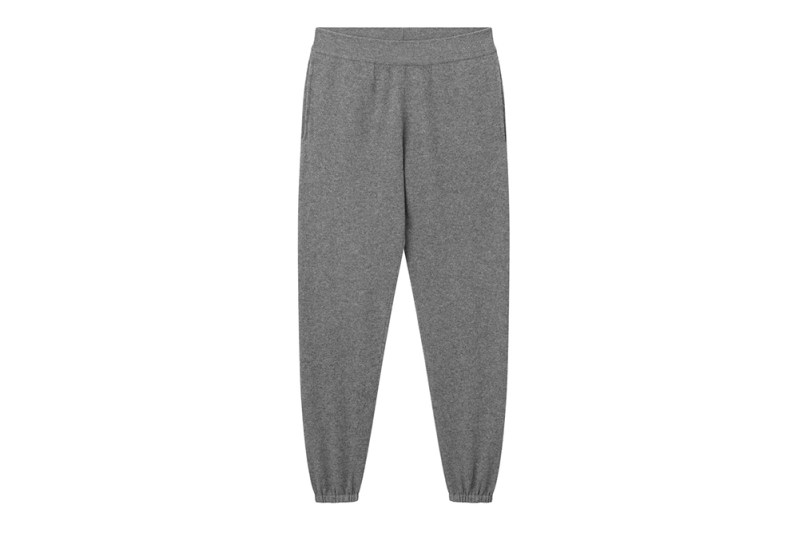 Created from a closed-loop recycled cashmere blend, Naadam's jogger is stylish, lightweight, and sustainable.
The Crewneck: Uniqlo Men Cashmere Crew Neck Sweater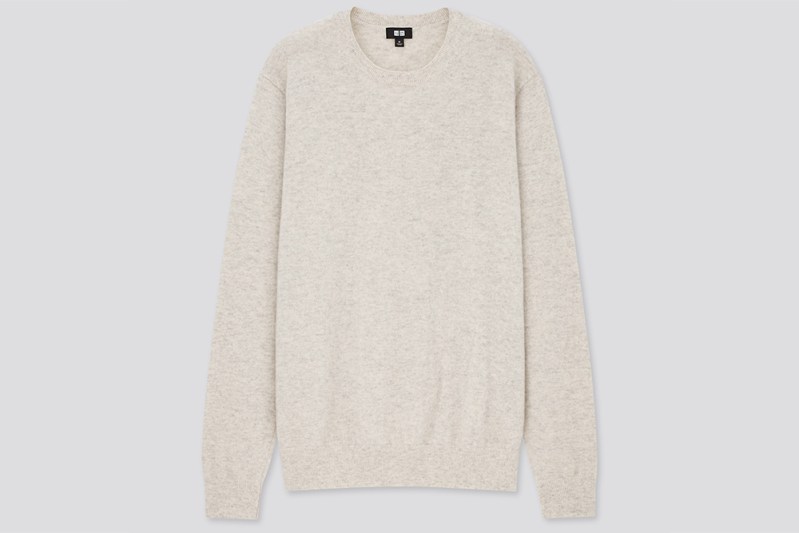 Uniqlo is our no-brainer brand for all things cold weather, from innovative Heattech to pillowy, perfect-fit cashmere crew neck sweater.
The Henley: Naked Cashmere Henley Sweater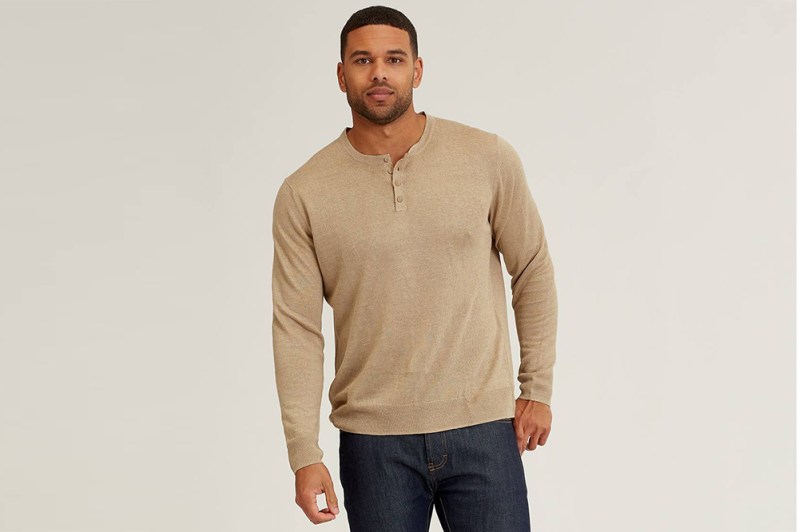 The classic three-button henley gets a polished upgrade in 100% cashmere and a khaki hue.
The Beanie: COS Knitted Cashmere Hat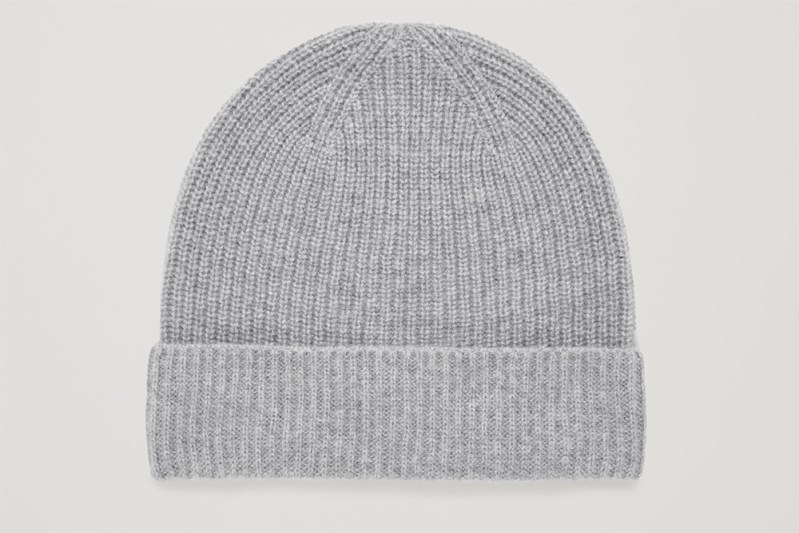 Known for its minimalist essentials, COS' ribbed knit, lightweight cashmere beanie will keep you warm where you'll need it the most this summer.
The Gloves: Nordstrom Leather Cashmere Lined Gloves (LEO: Please use image of black gloves)
Buttery soft leather lined with ultra-warm cashmere? Don't ask questions, just add these gloves to your cart.
The Scarf: Everlane Scarf
Everlane's Grade-A cashmere scarf can be multi-purposed and wrapped around your face mask for the ultimate protection in colder months.
The Socks: Hansel from Basel Roma Cashmere Rib Men's Crew Socks
Made in Portugal at a family-run factory that operates entirely on renewable energy, these beautifully tailored socks made of 85% Italian will keep you toasty down to your toes.
Editors' Recommendations