As we still continue to feel the effects of a post-pandemic world, the turn to comfy-fitting clothing is one that remains consistent in everyday life. From running errands on the weekends to hitting the gym to wearing them on video calls via work from home, sweatpants, athleisure wear, or lounge pants, whatever you decide to call them, are still having their moment.
Regardless of what your feelings are at the moment regarding sweats, they definitely are going to be sticking around. The good thing is that brands and designers are making higher-quality pairs that you can dress up for the office setting, or down for a lazy, casual Sunday. So, let's take a look at the best men's lounge pants and introduce you to some of our favorites, all of which are designed with cozy comfort in mind.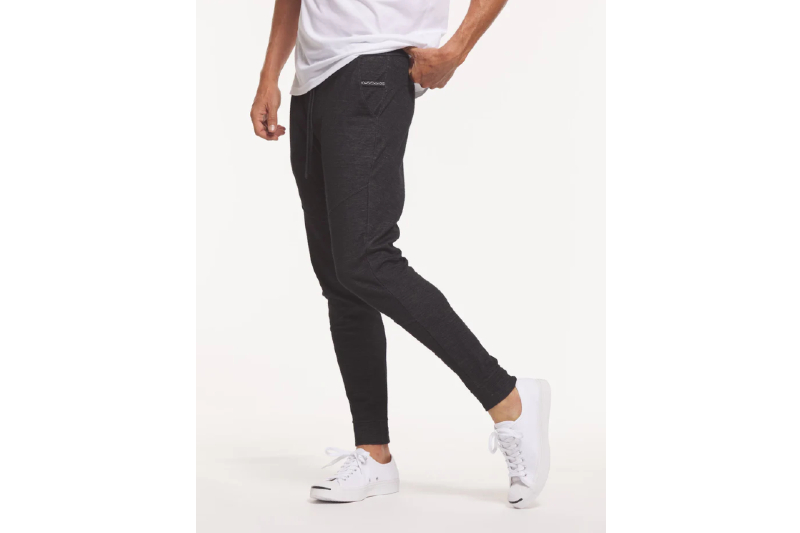 Paka Breathe Men's Joggers
Paka has been taking all the sublime qualities of alpaca wool and creating some of the best apparel one can find. Their Breathe line is their latest and best yet, boasting benefits such as unparalleled breathability, it is lightweight, durable, and has the capabilities of thermoregulation, all in 100% natural fiber materials. Luxurious as cashmere yet durable enough for any CrossFit workout.
Paka Breathe Men's Joggers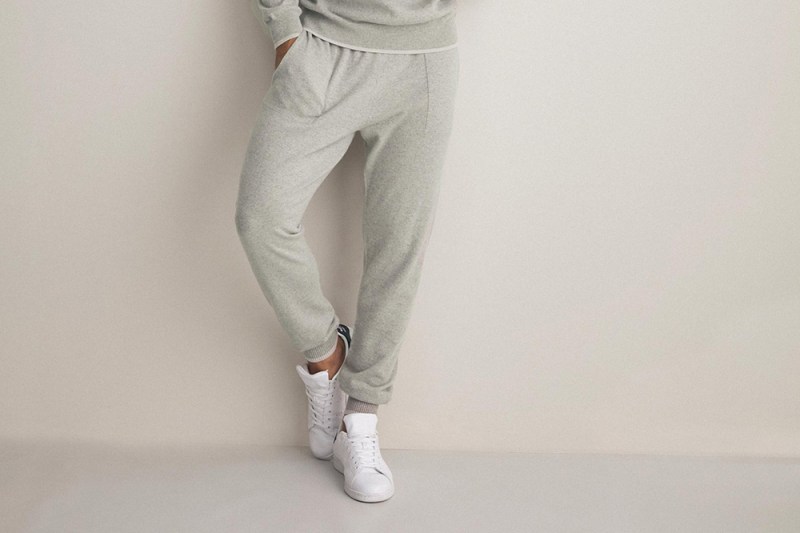 Falconeri Cashmere Trousers 
Italian clothing brand Falconeri excels in manufacturing high-quality knitwear that blends tradition and creativity. If you're looking to invest in a well-crafted pair of pants, we recommend giving Falconer's Cashmere trousers a try. But don't be intimidated by the steep price. With the brand known for its meticulous craftsmanship and quality control, rest assured that is made from 100% cashmere to guarantee maximum relief when you're jogging in the park or lounging around at home. Truthfully, if we could live forever in Falconeri's cashmere trousers, we would.
Falconeri Cashmere Trousers 
Vuori Ponto Performance Pant
If you're on the prowl for performance-grade loungewear, look no further than the Ponto Pant from Vuori. Moisture-wicking and quick-drying, these lounge pants are as functional as they are comfy, making them a great pick for indoor and outdoor activities.
Vuori Ponto Performance Pant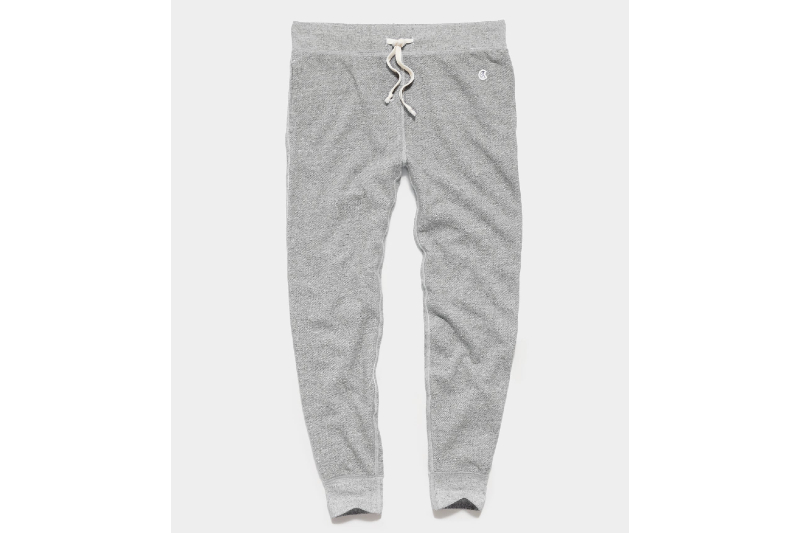 Todd Snyder x Champion Midweight Slim Jogger Sweatpant
Anything that Todd Snyder puts his name on undoubtedly becomes a piece that anyone would be lucky enough to own. When he decided to collaborate with an already historic, American icon in Champion, what ensued was the creation of some of the premier quality apparel basics money can buy. This 100% French terry cotton has the perfect lived-in feel, making it one of your new go-to's.
Todd Snyder x Champion Midweight Slim Jogger Sweatpant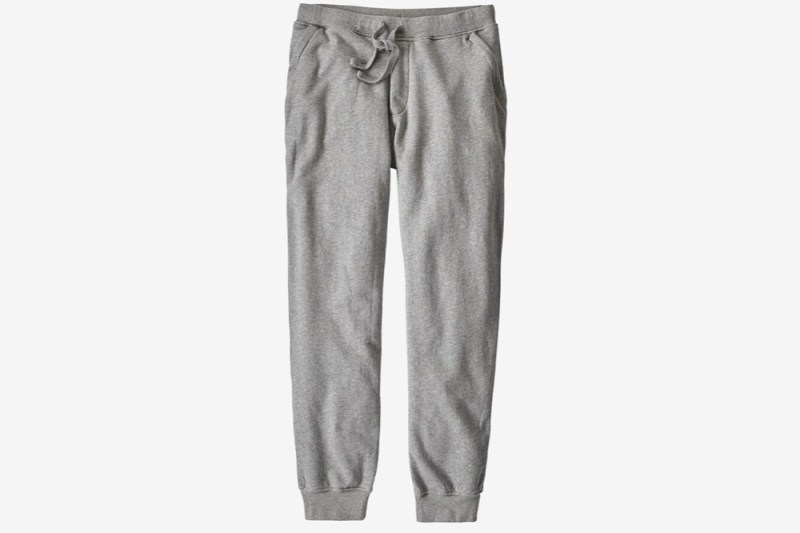 Patagonia Mahnya Fleece Pants
Patagonia, one of our favorite outdoor brands, makes apparel that's perfect for far-flung excursions, as well as lounging around the house for days on end (perfect for quarantine). Case in point: These soft-as-a-feather fleece pants.
Patagonia Mahnya Fleece Pants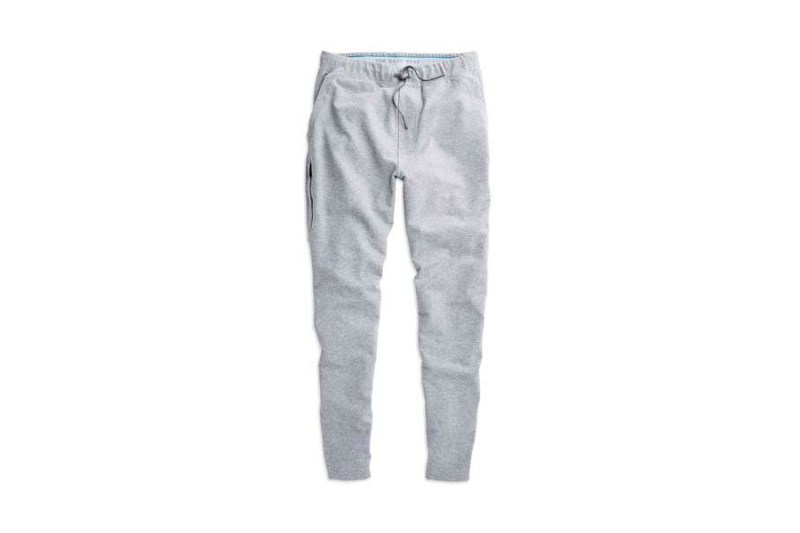 Mack Weldon Ace Sweatpant
Featuring a refined fit, the Ace Sweatpant is meant to evoke a casual, grownup aesthetic. Knit with French terry, these pants are as comfortable as they are elegant, making an excellent addition to anyone's wardrobe.
Mack Weldon Ace Sweatpant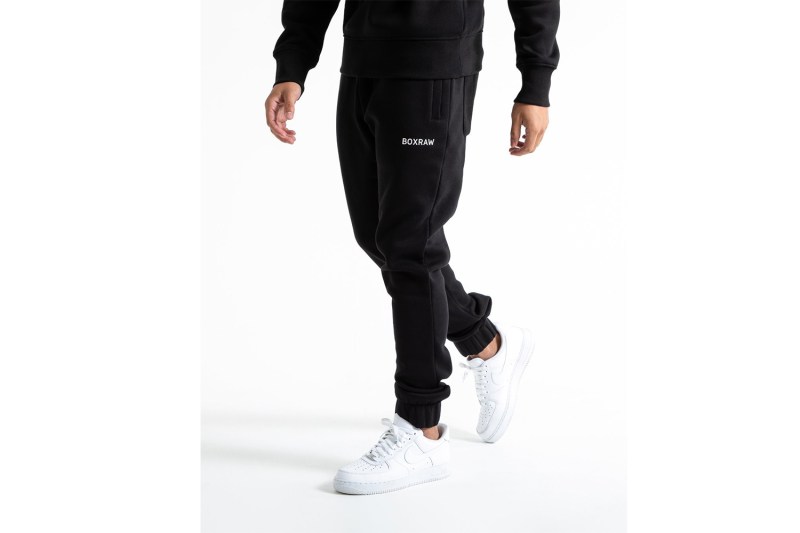 Boxraw Johnson Bottoms
Boxraw may be relatively new in the market, but it has established itself as a brand that creates top-notch sportswear and equipment for motivated individuals. If you are a driven athlete who wants a quick wardrobe upgrade or a pair of pants that will help you get through the day, we highly recommend getting the Johnson Bottoms, created using an anti-pilling knit for durability and comfort. It has large rear pockets and deep zippered pockets for your belongings. Boxraw even managed to include a hidden waistband pocket to secure your valuables. Now that's what we call innovation.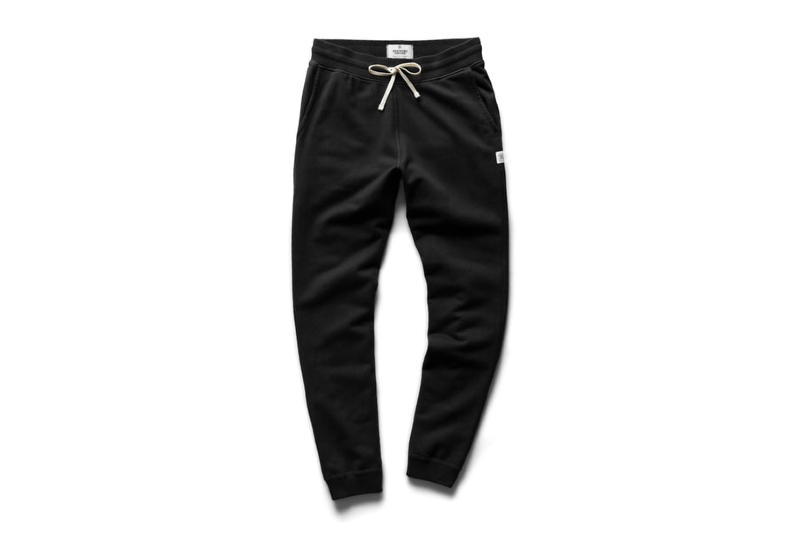 Reigning Champ Slim Sweatpants in Midweight French Terry
Reigning Champ took the apparel basics and stripped them down to the essentials, focusing on high-quality materials and form-fitting cuts. The result is the near-perfect, slim-fitting sweatpants in lightweight french terry. A designer fit with the function to be put through any workout paces.
Reigning Champ Slim Sweatpants in Midweight French Terry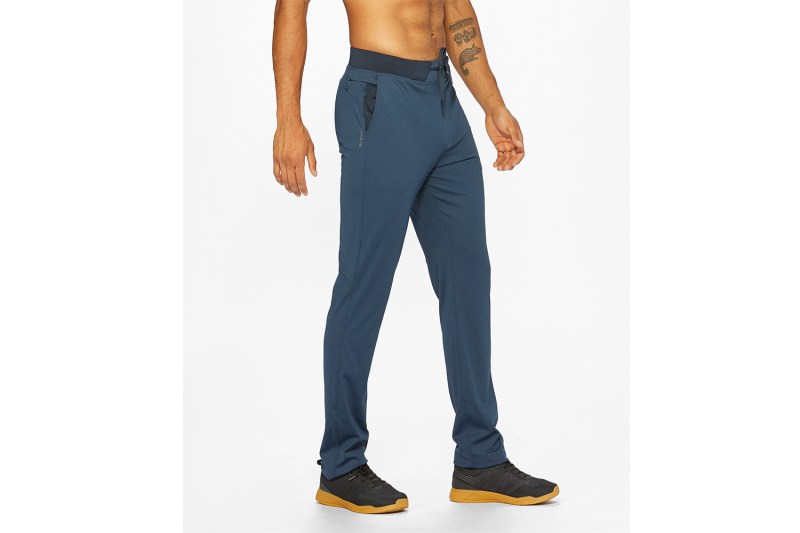 Hylete Fuse Pant
This pair from Hylete is our favorite from the community-driven brand. Not only is it a great bargain, but the Fuse Pant ensures breathability thanks to its four-way stretch fabric. This makes it a fine addition to your gym wardrobe or your work from home OOTD. Available in navy and black, we find the navy variant sleeker and more eye-catching.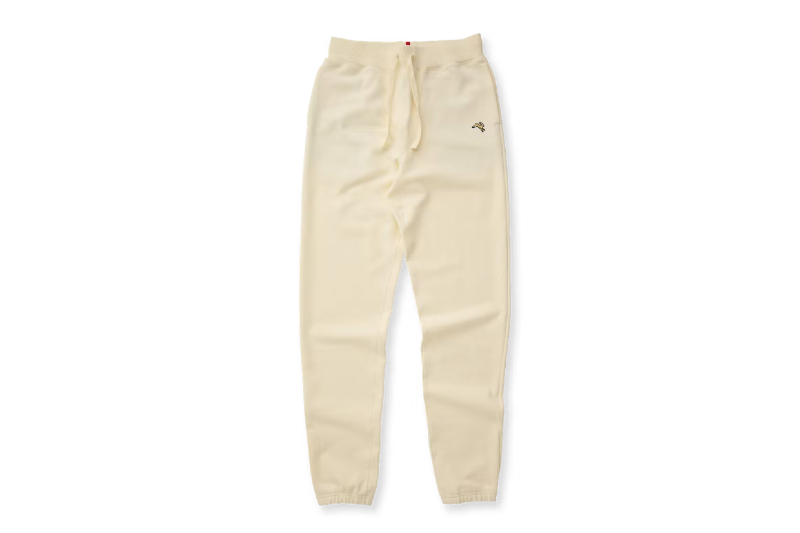 Tracksmith Trackhouse Sweatpants
The Trackhouse sweatpants from Tracksmith are about as well-made as they come. They feel as soft as cashmere yet are durable enough to wear during or post-run. The elasticized ankles give a nice vintage touch and come in stunning collegiate colorways.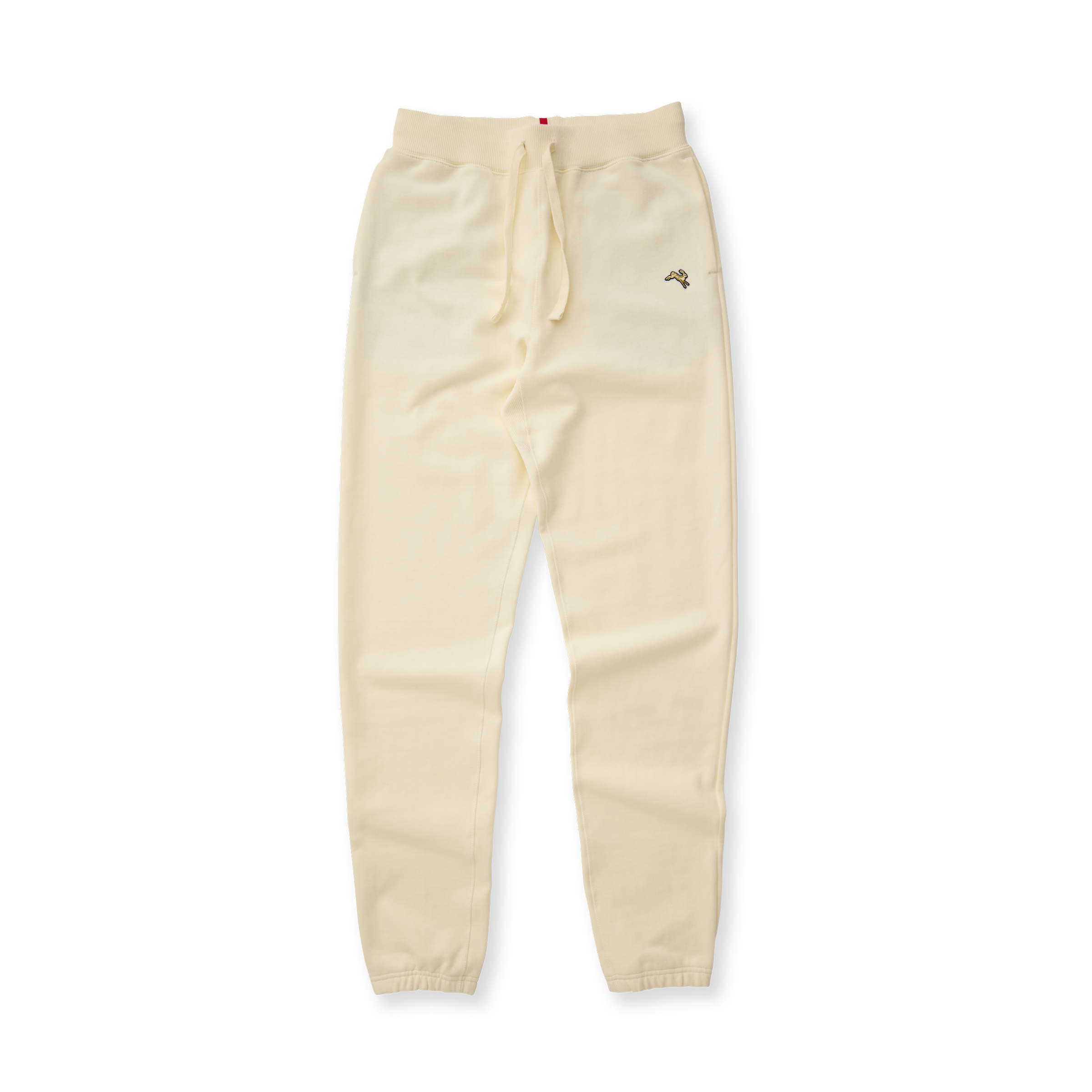 Tracksmith Trackhouse Sweatpants
Being comfy is something that every man has some form of inkling that he looks for when choosing clothes. These best men's lounge pants will do the trick for any many in 2023.
Editors' Recommendations