Boston isn't all about sports and beer. Sure, we love our Red Sox, Pats, and Sam Adams, but Beantown is also packed with lavish hotels, swanky speakeasies, and laboratory cocktail bars that give Paris and New York City a run for their money.
Next time you're planning an extravagant guy's weekend or lavish getaway with the boo, skip overdone destinations and head to Boston. Here's your full itinerary for the most luxurious trip to Massachusett's capital city.
Stay
XV Beacon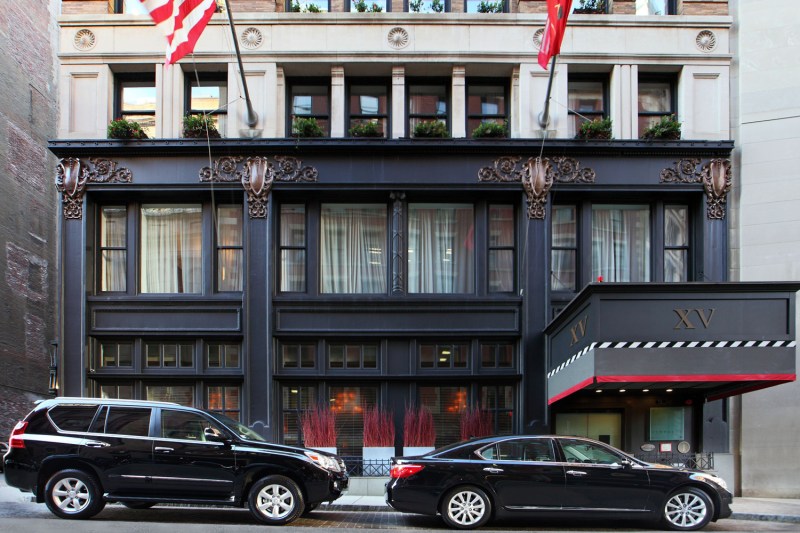 With only seven rooms per floor, XV Beacon is the epitome of a boutique hotel, as evident by the elegance, charm, and killer sound system and fireplace in every suite. Settled in the heart of Boston, XV Beacon blends modern sensibilities with an aura of cozy hominess emphasized by the handsome décor and strictly taupe, cream, and espresso pallet. Each room was also custom-designed and curated with art specifically commissioned for the hotel. Ask the complimentary driver to take you to dinner and skip the smelly Uber.
The Boston Harbor Hotel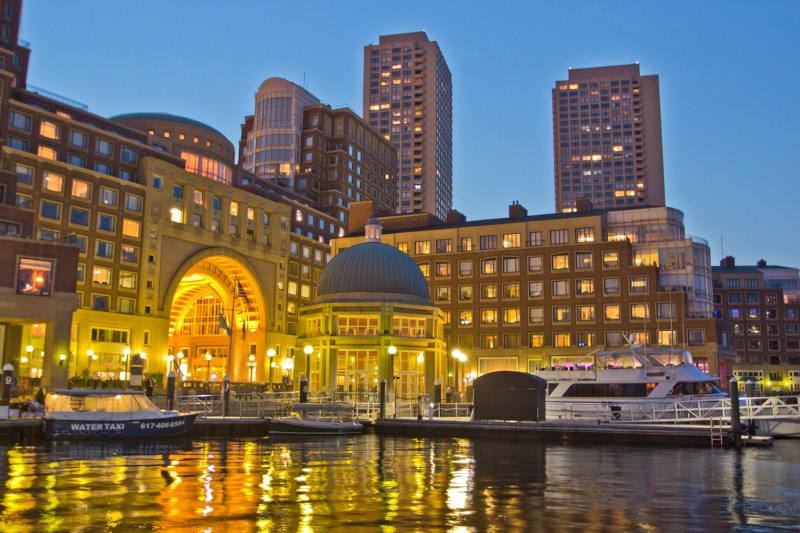 If you and your old frat buddies have evolved into golfing financiers, The Boston Harbor Hotel will be your haven for the weekend. The Forbes 5-Star hotel sits directly off the harbor with opulent, classic rooms with maritime hints (and two TVs so you can watch both games at once). Go big and rent the 4,800-square-foot John Adams Presidential Suite ($15,000 a night) with private elevator entrance, massive smoking terrace, and floor-to-ceiling windows overlooking the water. Grab oysters downstairs at the Sea Grille before catching a seaplane to the cape.
Drink
ArtScience Culture Lab & Café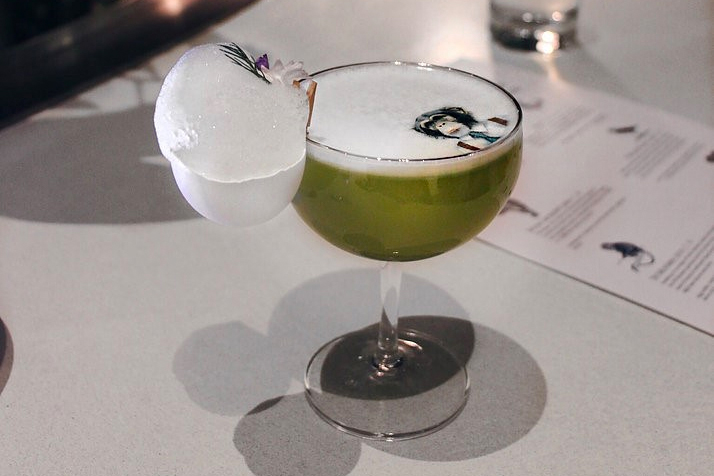 Hidden amid futuristic research labs is ArtScience Culture Lab & Café, a minimalist bar and restaurant that looks like a Scandinavian art museum. This is a must-visit in Boston. Applying experimental, lab-inspired techniques to French fare and cocktails, ArtScience is one of the coolest places you'll ever drink. The rotating cocktail menu can be themed anything from "endangered species" to "aquatic," and the presentations seem straight from Blade Runner. This bar began as a food lab and subterranean club in Paris and moved to Boston in 2014. Order a Titi Monkey and ask to try the crème de menthe vapor. Stay for art-inspired concept dishes if you're up for the wild ride.
Yvonne's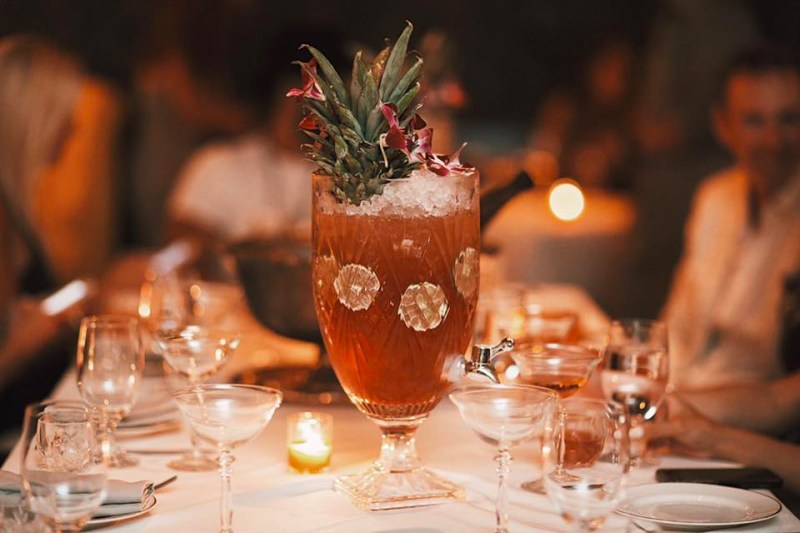 Three words: marble, mahogany speakeasy. Only a quick walk from XV Beacon, Yvonne's is a playful yet handsome hideaway tucked into an alley (and very easy to miss). Look for the glowing red sign and enter this swanky two-bar spot for an elevated social drink. The space itself has been around over 150 years and expands to separate drink and eat areas backed by raw unvarnished brick, antique crystal chandeliers, grand library shelving, and — best of all — large format drinks in crystal chalices.
Eat
Ruka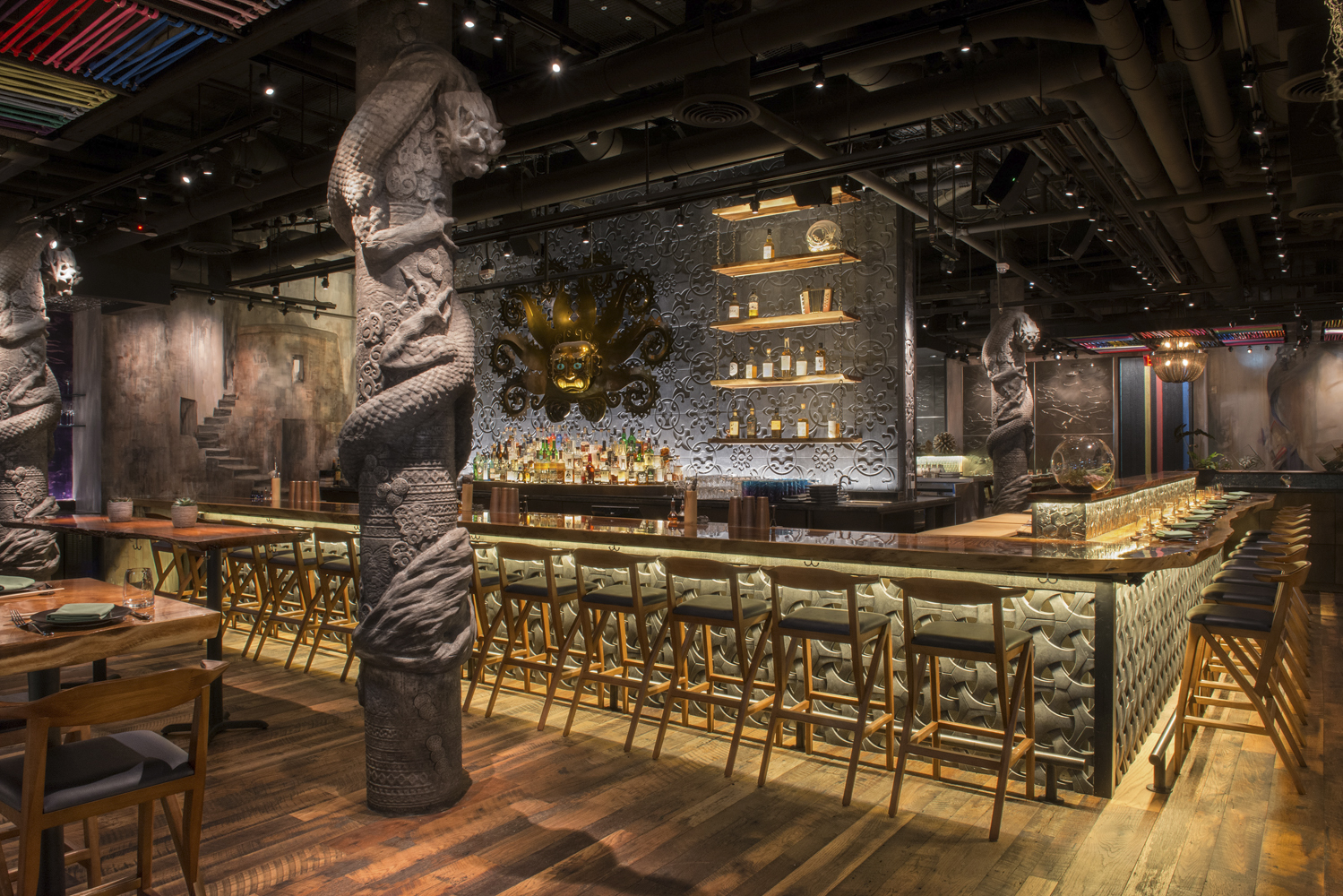 An exploration in Peruvian-Japanese culture, food, and spirits, Ruka sits at the corner of The Godfrey and features dishes and sake meant to be shared. Moody yet elevated, Ruka's dishes and vibe blends the "bold flavors of Nikkei cuisine while expressing the harmony of South America's dramatic landscapes and vibrant cities," says the restaurant. It's intimate yet lively, so trust your knowledgeable server, bring all your friends, and order a mix of delicious sushi, hot pork belly, Peruvian pepper curry, and Japanese fried chicken.
Shop
Ball and Buck
Gentlemanly hunting-inspired menswear is hard to get perfect unless you're Ball and Buck. Their Boston brick-and-mortar features made-in-the-USA apparel with the perfect notes of class and outdoor ruggedness. You'll want handsome high-performing threads in the wet and cold Boston winter. Grab a few essentials like a $1,300 Shooting Jacket and Bison Wool Knit Hat before taking a chair at the on-site barber.
Mr. Sid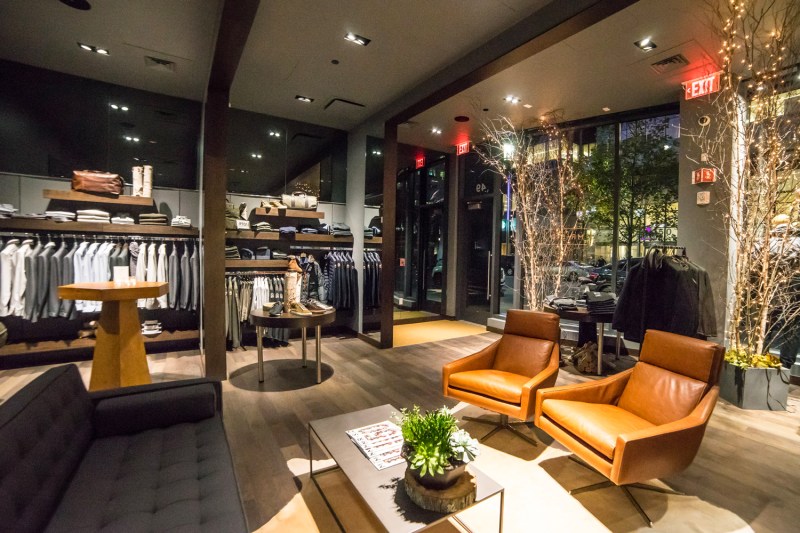 Nothing says luxury vacation like a made-to-measure suit. The custom tailors at Mr. Sid offer nearly incomparable service and will even give you a wardrobe consultation and recommend the right groomer to get your beard looking noble and fine again after No Shave November. Mr. Sid also carries the highest-end suit and menswear brands without the cold superclub vibe of a department store.
Swoon
Winston Flowers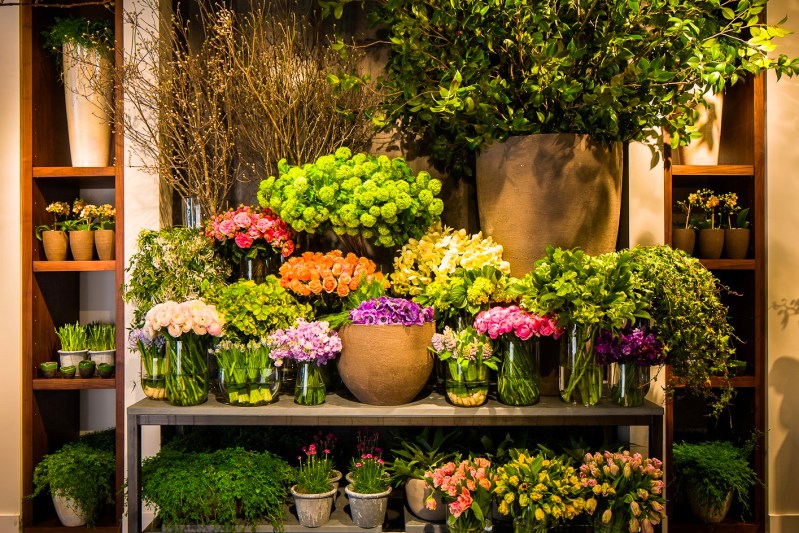 Family-owned for more than 75 years, Winston Flowers' first shop in Boston still stocks some of the most rare and interesting flowers and plants on the planet. Entering the underground shop is like entering a curated organic gallery, with rare Italian ranunculus, South African proteas, and fragrant greenery. Winston's flowers are flown in fresh almost daily from Holland and Italy, and may arrangements are housed in European-designed vessels hand-picked by owner David Winston. Visiting Boston with a crush? Stop in for a bouquet.
Beacon Hill Chocolates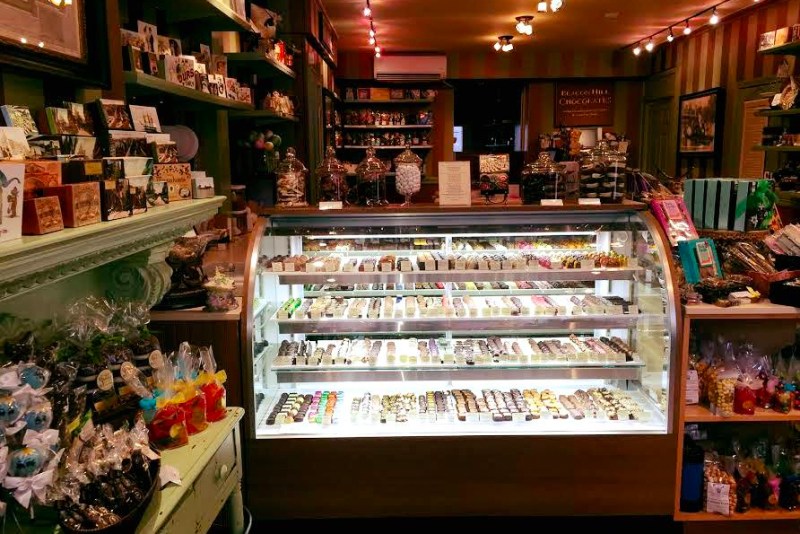 With imported chocolates from around the globe, Beacon Hill Chocolates is a sweet and lavish pit-stop to make during your grand weekend in Boston. Owner and chocolatier Paula Barth travels personally to source and procure the finest and rarest treats and ingredients from chocolate masters around the world. Plan a private tasting and enter elegant chocolate bliss. During the holidays, opt for a dark chocolate hot cocoa truffle and rum-infused eggnog chocolate.
Sweat
EverybodyFights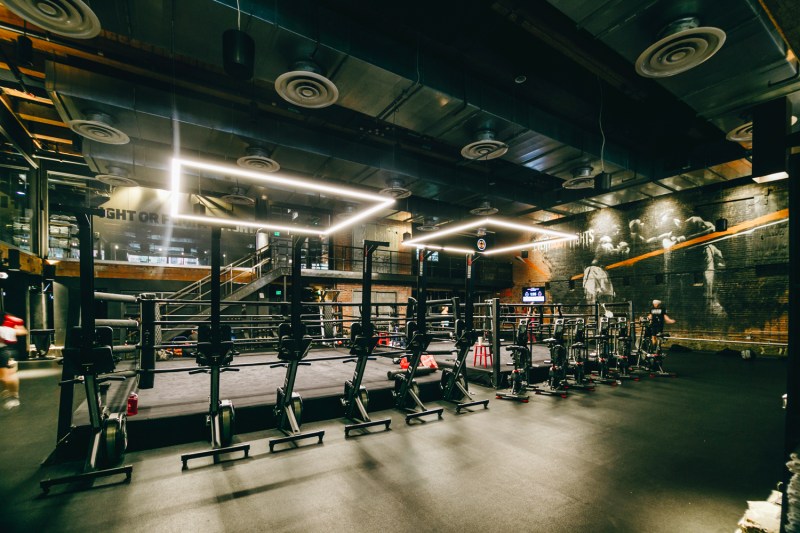 You've never seen a gym like this. Centered around boxing, EverybodyFights is a luxe sweat cave with modern street style design and an absolutely killer staff of fighters/trainers. The exclusive training center boasts two featured rings, a massive red-light bag room, live DJ, cardio and weight divisions, and juice bar and physical therapist next door. Yes, you could jog around the city dodging dog poop, or you could clock in for a private session or group class, hear that beautiful punch slap, and get inspiration from a throwback fight projected on the wall. We pick the latter.
Play
Boston Common Frog Pond
Ice skating isn't "extravagant" but there's something luxurious and refined about lacing up skates and swirling in circles around the Boston Common Frog Pond. This seasonal rink in the center of the park is illuminated with sparkling lights and gives you a chance to be a kid again. Our advice: Have a glass of bourbon at Avery Bar in the The Ritz Carlton to loosen up before heading onto the ice, then skate your heart out.
Before you go, invest in a sturdy weekender so you never have to check your bag. Our suggestion: Dagne Dover's XL Landon. Seriously slick, solid padded material, and great size. For more great picks, here are our favorite travel bags and weekenders.
Editors' Recommendations