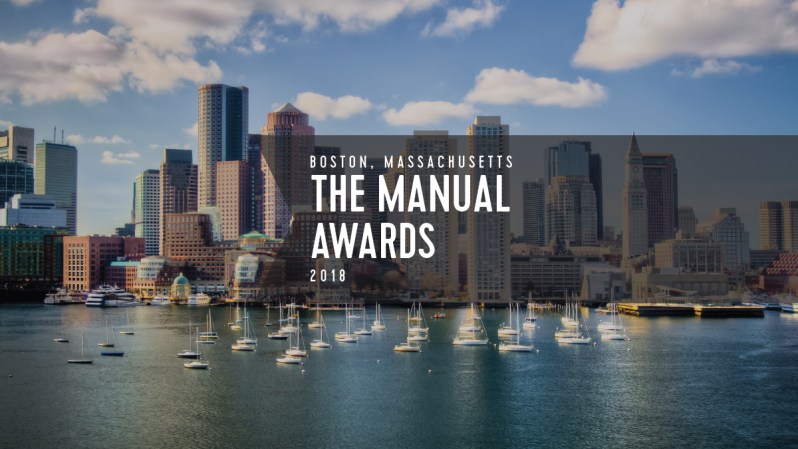 This piece is part of The Manual Awards 2018, an annual series of awards given to the best restaurants, bars, local brands, shops, outdoor experiences, barbershops, and coffee shops across the United States. From Milwaukee to Minneapolis, from Houston to Boston, The Manual Awards are an opportunity to shine a spotlight on all of America's up-and-coming establishments, wherever (and whatever) they may be.
Boston is more American than any city in America. It has the rebellious history, the scrappy work ethic, and the politely in-your-face attitude to prove it. It's an ethos found in every good bar, shop, and restaurant throughout the city. It might seem impossible to pick a favorite in each category. So, we've done the legwork for you. Read on for our Beantown favorites.
Best Restaurant — Ruka
In a city with some of the best restaurants in the country, it's nigh impossible to pick just one "best." (But, no one said this job was easy …) The Japanese-meets-Peruvian fare at Ruka might seem like just another "fusion" gimmick, but the entire menu is a carefully crafted, pitch-perfect nod to traditional Nikkei cuisine and culture. Until recently, the unique flavors were typically only found in Peru. Think bold, sushi-centric tapas and bespoke cocktails with a healthy dose of showmanship. Everything from the presentation to the preparation to the decor — ornate, carved stone columns; beautiful, hand-polished South American wood tables; and one-of-a-kind pop artwork — culminates into the city's most exciting, vibrant, and tasty dining experience.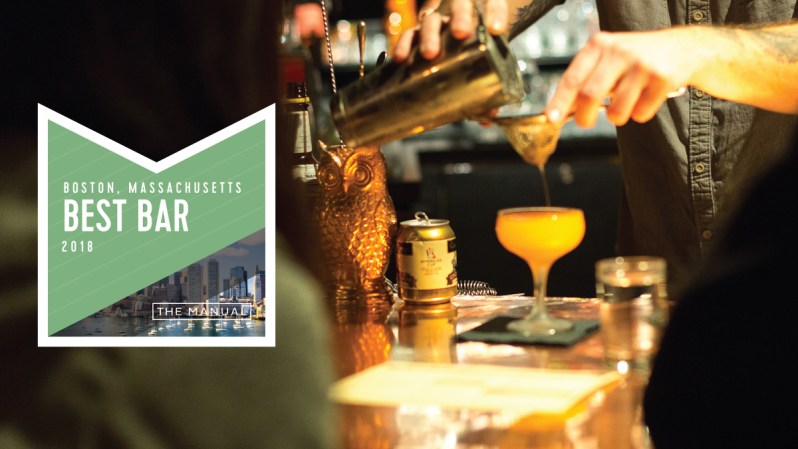 Outside of Dublin, Boston is home to more Irish pubs than anywhere on the planet (*according to a study we made up for this post). If you're after a traditional pub experience, you'll have no trouble finding it downtown. But, if it's a legit cocktail bar with proper mixology skills you're seeking — one with attitude, flair, and a distinct lack of pretense — our money is on Brick & Mortar. The exposed brick, stripped-down rustic decor, and giant copper bar give it a rough, but intimate atmosphere. The speakeasy-style omission of a sign at the entrance makes it feel just a bit more special. They offer a clever cocktail menu, a well-curated, New England-centric collection of craft beer on tap, and tremendous bar snacks to boot. Get the Duck Fries backed with the Band of Gold (Four Roses bourbon, Madeira, apple cinnamon, and lemon).
For all its modern-day polish and swagger, Boston is still hard-working, rough-and-tumble, and rebellious to its core. Ball and Buck is a testament to it all. The 100% American-made wares here include everything from wild boar bristle brushes and handmade Dopp kits to hunting knives and boatloads of 1930s-lumberjack-inspired plaid and camo apparel. It's a haberdashery for the modern outdoorsman. There's even a classic barbershop onsite for a quick haircut and a straight razor shave.
We appreciate a really good pour of coffee. But, we're not down with the pomp and circumstance that usually comes with getting one. South End's Render Coffee somehow finds the perfect balance. It's cozy, relaxed, not overpriced, and gourmet enough that it's clear the staff knows what they're doing. The focus is less about creating a chic, pinky-up, art-gallery-esque atmosphere and more about perfect pour-overs, specialty coffee drinks, and damn good quiche and breakfast sandwiches. It's also a locally owned joint with New England-sourced roasters from Boston and Portland (Maine), which is more than we can say for some of the area's more "popular" cafe chains …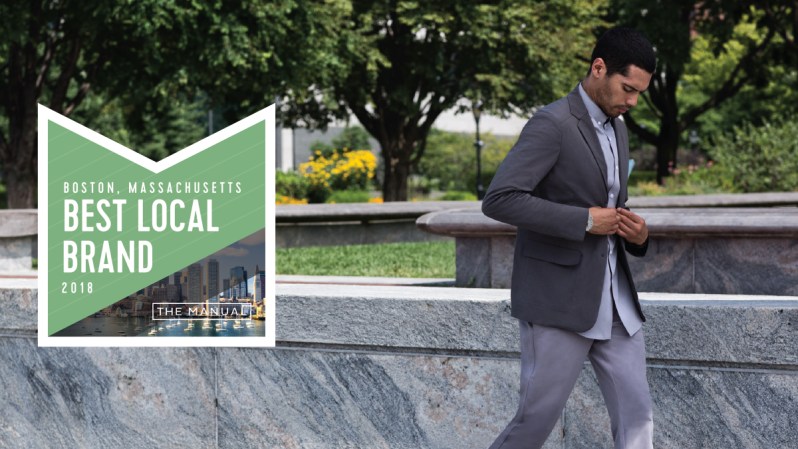 Better apparel through technology. That could be the motto of Boston's Ministry of Supply. The company was founded in 2012 by a group of forward-thinking MIT students who sought to bring all the benefits of high-tech performance wear to everyday professional clothing. Indeed, nearly every blazer and pair of pants in their catalog is designed from the start like workout gear with materials that wick moisture and resist odors. They're designed first and foremost to be ultra-comfortable, to go beyond the rigid, stitched designs of traditional men's clothing. As part of its tech-forward approach, in 2017, the company debuted a 3D printer capable of crafting a custom-fit blazer without stitches in just 90 minutes.
Massachusetts has a long history of creating great beer. While the number of breweries in the city grew steadily in the heyday of the craft beer boom, it has skyrocketed in recent years. They now number more than 100 statewide, but Boston's Trillium Brewing is leading the charge. Their flagship Fort Point Pale Ale is far more interesting than a pale ale should be. But, it's their big, bold, and surprisingly accessible specialty stouts and double IPAs that elevate them above every other Bay State brewery. The original taproom on Congress Street in Fort Point is difficult to find; blink and you'll miss it. But, that somehow makes the journey there all the more special. Their inventory is pricey, extremely limited, and offerings change daily — check the live beer menu for the latest.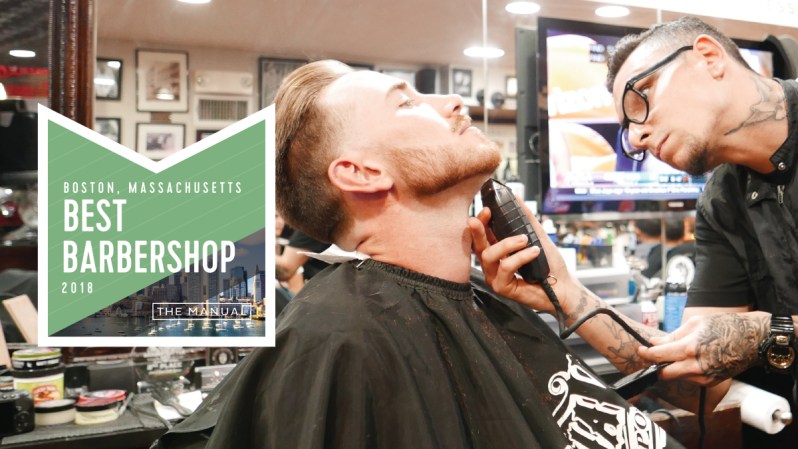 "Vintage" barbershops are hardly a novelty these days as they're found in almost every major U.S. city. But Boston Barber & Tattoo Co. proves they're more than just a kitschy storefront. Sure, they've got the old-timey look down pat: plush leather chairs, checkerboard flooring, and vintage signage abound. But, they also offer legitimately good haircuts and straight razor shaves to boot. There's even an on-site espresso bar, and the staff is among the most universally well-reviewed of any barbershop in Boston. If that's not enough, they're also a legit tattoo shop — the first in the city to combine a barbershop with a tattoo parlor.
The sheer size of Boston — four times larger than Manhattan — is enough to swallow first-timers (and even locals) whole. It's a sprawling city to navigate. But, escaping the urban jungle is not as difficult as it appears. Boston's Harbor Islands are a stone's throw from the city center. The best of them, Spectacle Island, is hardly more than a 20-minute Uber ride (assuming the traffic is in your favor). It's home to the tallest hill on the Islands with spectacular, panoramic views of the harbor and skyline. It also offers the best hiking, swimming, boating, and — with one of the area's only sandy beaches — beach-going opportunities near Boston. With a relatively brief season that lasts from May to Columbus Day, it's essential to plan your visit early.
Editors' Recommendations