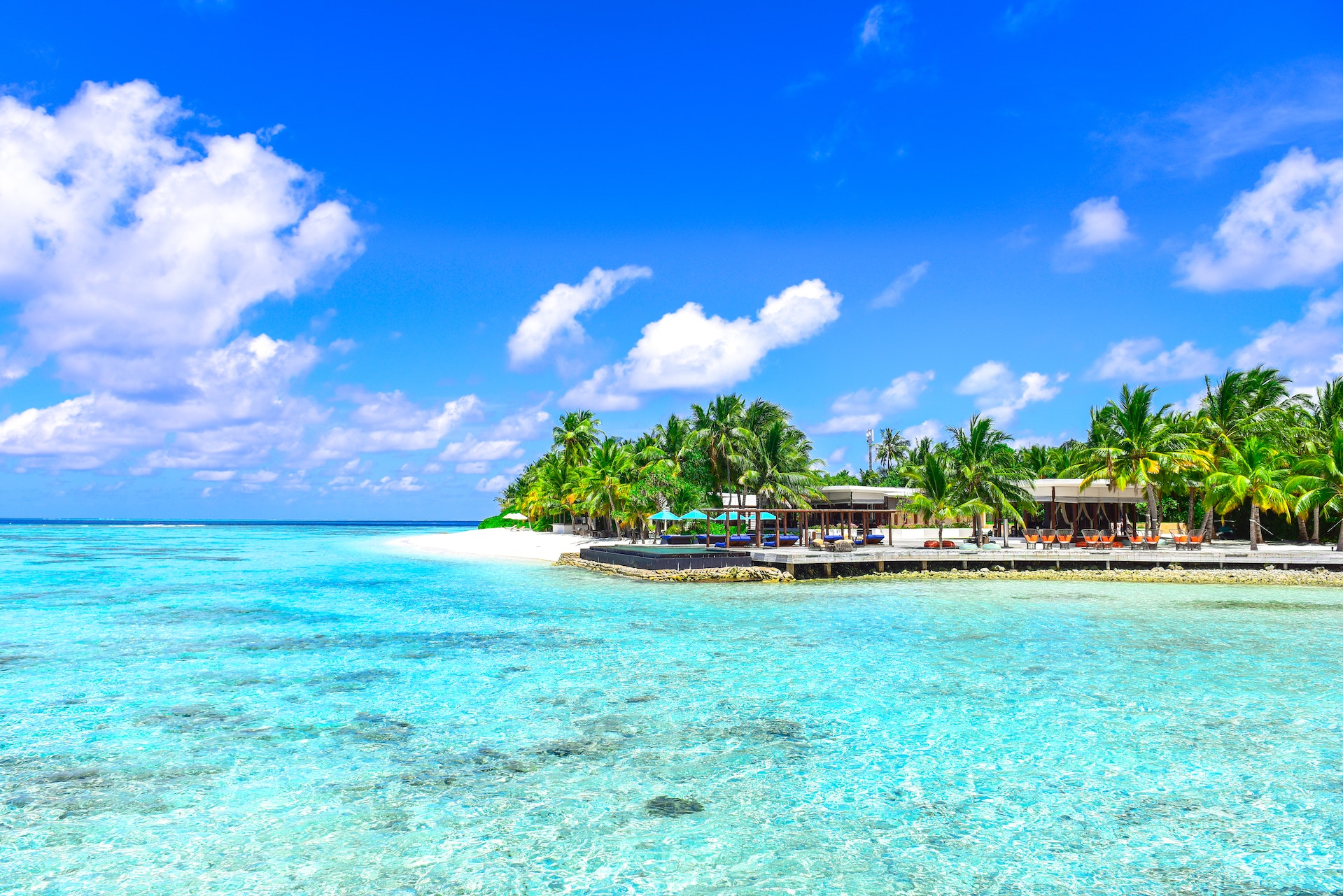 There's honestly nothing more relaxing to me than laying beachside, soaked in sunshine, with the sound of waves crashing in the background, but I also want to make the most of the money it takes to achieve a perfectly planned beach vacation. When it comes to vacation planning, simplicity is the name of the game. Long gone are the days of trekking to a travel agency to sit desk-side while a stranger plots and plans a trip for you. Now, the internet holds nearly unlimited access to desirable locales worldwide. When you want to get away, a few taps on a keyboard will get you there. But what about when you want the best of the best on a budget?
Look no further than CheapCaribbean Vacations' latest innovation: the Budget Beach Finder. The new trip planning tool is here to revolutionize how travelers book their next tropical escape, revealing the best travel deals on beach vacations to the Caribbean islands and beyond. Whether you're a spontaneous traveler, a budget-conscious explorer, or simply eager to uncover hidden gems on your next trip without breaking the bank, the Budget Beach Finder has you covered.
How the CheapCaribbean Budget Beach Finder works
At the heart of the Budget Beach Finder are three user-friendly features that take the hassle out of hunting online for the perfect getaway destination. That means no more opening 15 tabs at once and signing up for countless rewards programs to score the best flight prices, hotel accommodations, or beach resort deals.
Here's an overview of the convenient features CheapCaribbean's Budget Beach Finder offers:
Browse Everything:

If you're all about convenience and want to explore the top options for beach vacations from the nearest major airport, this tool is like a gateway to a world of affordable options. Filter trips by your desired price range, compare destination deals, search for the best deals by trip duration, resort star rating, and more.

Today's Hottest Deal Calendar:

Ready to score a last-minute deal? If you plan to embark on a beach adventure within the next 90 days, this tool is your new BFF. The calendar lays out the top travel deals within your given timeframe, allowing you to refine your search by destination, hotel class, length of stay, and themes. This way, you can confidently secure a remarkable deal that aligns with your desires.

Deals Map:

Visualize your next beach journey with the interactive deal map that displays various available beach destinations. With this tool, you can visually compare comprehensive vacation prices at featured resorts to gauge the overall value of your trip package and make your plans accordingly.
"Vacation planning can be a daunting task, and our aim is to simplify the process for travelers to plan their well-deserved getaways effortlessly," Dana Studebaker, Vice President of Marketing, Consumer Brands at Apple Leisure Group Vacations, said in a press release. With the Budget Beach Finder from CheapCaribbean Vacations, this vision becomes a reality.
In a world where vacation planning can be incredibly overwhelming and time-consuming, CheapCaribbean Vacations' Budget Beach Finder stands out for its simplicity, affordability, and endless options for beachfront bliss.
Editors' Recommendations