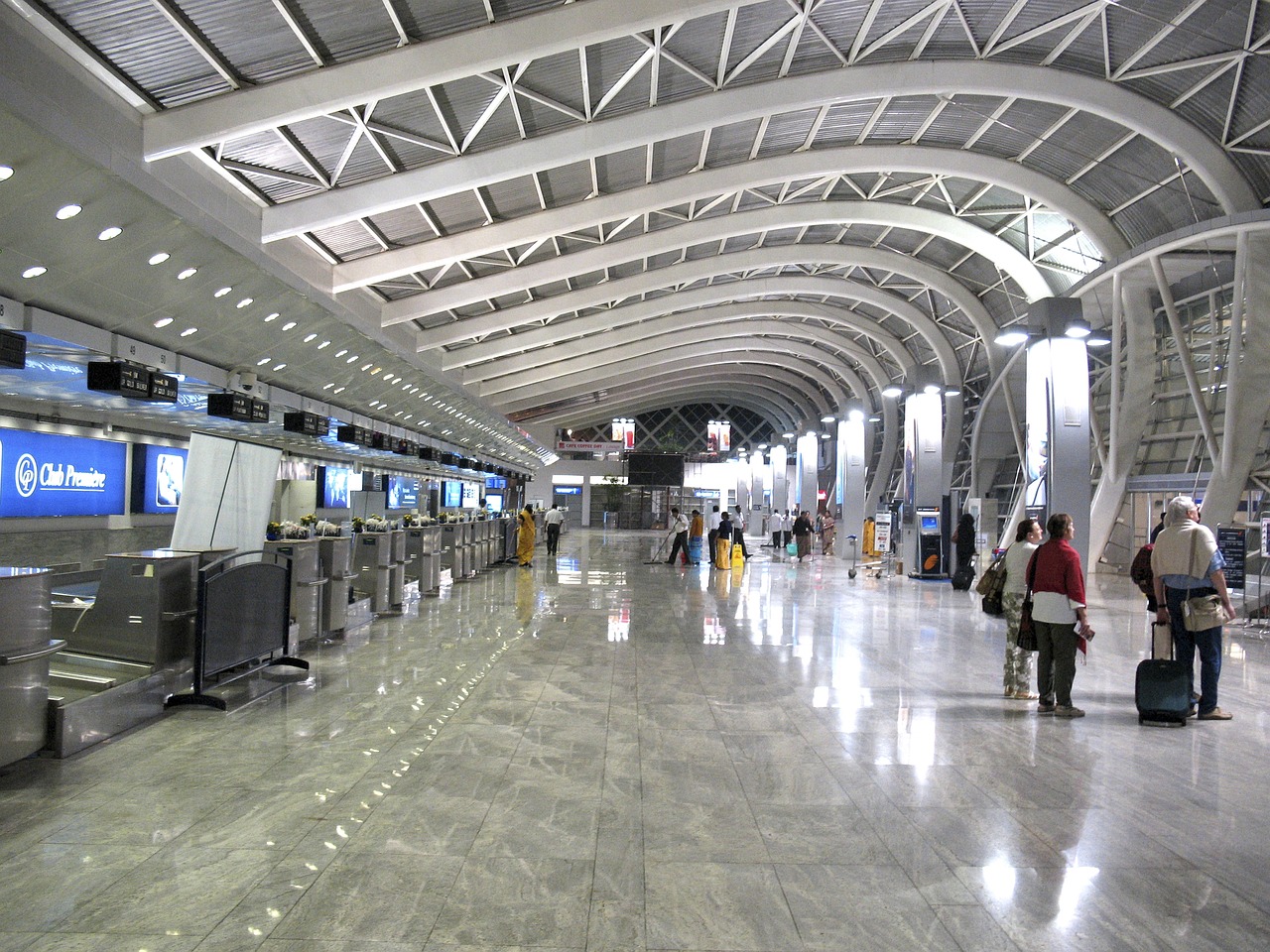 When I know there's a future trip involving an airport terminal, my first thoughts are usually about long security lines, an exhausting wait at baggage claim, and the chance that there may be an unruly passenger or two on my flight. In short, it's not an experience I generally look forward to — at least not as much as the destination itself. However, a new study reveals that travelers today are actually quite happy with their airport experiences overall.
Yes, in a surprising turn of events, it seems that North American airports have defied the odds, managing to elevate overall passenger satisfaction despite facing a slew of issues. The J.D. Power 2023 North America Airport Satisfaction Study reveals an increase in satisfaction, showcasing the resilience of airport management in the face of record-high passenger volumes, pilot shortages, and unpredictable weather disruptions.
Customer satisfaction and spending at airports soars in the face of ongoing challenges
The 2023 North America Airport Satisfaction Study, now in its 18th year, gauges traveler satisfaction at mega, large, and medium airports, focusing on key factors like terminal facilities and baggage claim. Based on 27,147 surveys from U.S. or Canadian residents who traveled within the past 30 days, the study spans departure and arrival experiences, including connecting airports, and was conducted from August 2022 to July 2023.
In a press release, Michael Taylor, managing director of travel, hospitality, and retail at J.D. Power, emphasizes that the remarkable improvements seen in the 2023 study stem from major capital investments made by airports in recent years. "It has not been an easy year for North American airports, but major capital improvements they've made over the last several years and new investments in getting food, beverage and retail operations back up and running at full capacity have helped them manage the crush of passengers," Taylor explains.
The focus on revamping terminal facilities, upgrading food and beverage services, and streamlining baggage claim processes has not only appeased passengers but also contributed to airports' ability to manage the surge in travelers.
Interestingly, the study draws a direct correlation between passenger satisfaction and spending habits. The passengers who rate their airport experience a perfect 10 spend an average of $44 in the terminal during each visit, while their less content counterparts spend about $15 less. In 2023, passengers, on average, increased their terminal spending by $3.47 compared to 2022, which, as Taylor points out, highlights the importance of a positive airport experience in driving revenue.
"While airports are doing a good job coping with the current issues, there is still more they could do to improve passenger experience while also improving their own bottom lines," Taylor says. "Happy passengers spend a lot more money at the airport, so ongoing efforts to spread passenger volumes throughout the day and deliver superior service at all customer touchpoints will be critical."
Which airports rank highest in customer satisfaction?
The study ranks airports based on passenger satisfaction across different categories. Mega airports, catering to 33 million or more passengers yearly; large airports, with 10 to 32.9 million; and medium airports, with 4.5 to 9.9 million, are included.
Here are the top contenders from each division and their scores out of 1,000 possible points:
Detroit Metropolitan Wayne County Airport takes the lead among mega airports, scoring 800.

Tampa International Airport secures the top spot among large airports for the second consecutive year, boasting a score of 832.

Indianapolis International Airport, with a score of 843, maintains its reign at the top of medium airports.
One standout success story that J.D. Power uncovered is the remarkable turnaround at New York's LaGuardia Airport. At the bottom of the list in terms of passenger satisfaction in 2019, LaGuardia's comprehensive construction and redevelopment projects have led to a rise in the ranks — the airport is now on par with the average for large airports. LaGuardia's success vividly illustrates the positive impact of capital improvements on passenger flow, parking, and terminal facilities.
While the study definitely paints a picture of improved satisfaction, it's also an acknowledgment that airport challenges persist. Crowding remains a significant concern, with 60% of travelers reporting experiencing severe or moderate crowding within terminals, a 2-percentage-point increase from 2023. As Taylor explained, the study underscores the need for continued efforts to enhance passenger experience and manage crowd levels to ensure airports remain enjoyable for all travelers.
Editors' Recommendations