If waiting in airport security lines feels like the absolute last way you want to spend hours in your day, you may be in luck. There are a few airports testing out reservation systems that will allow travelers to book time going through security in advance, without paying for TSA PreCheck or CLEAR (though, if you travel a lot — or even a little — we recommend those anyway). That's right. You can actually schedule a time and use a QR code to avoid waiting in lengthy lines to ensure you make your flight and save your sanity in the process. Sounds like a win-win to us.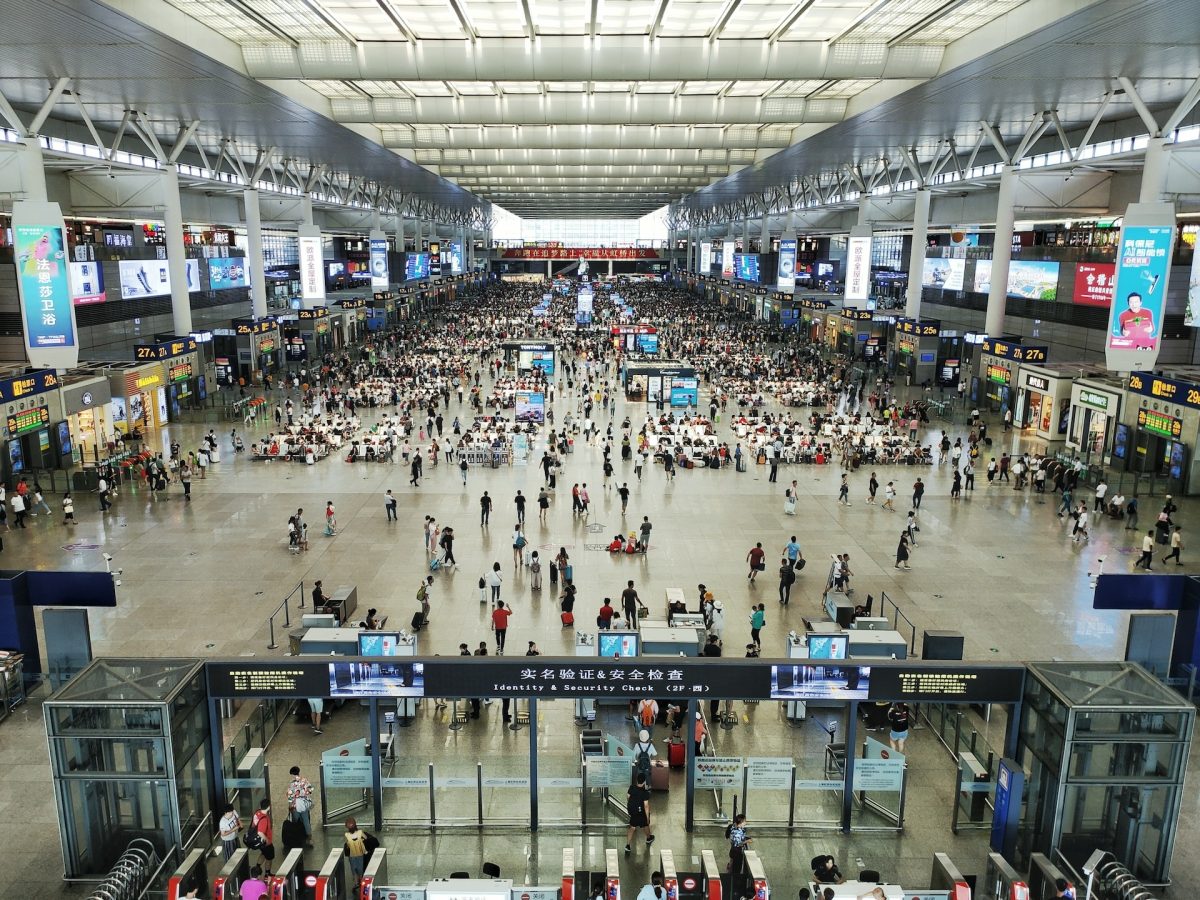 Which airports will roll this new program out?
Last week, Denver International Airport, which is the third-busiest airport in the world, rolled out "DEN Reserve," a free online service that travelers can use to make security line reservations. Passengers can book this up to three days before their (or their group's) flight or on the same day by scanning a QR code near the Bridge Security TSA Checkpoint. Because of the anticipated high demand of this service, the airport recommends making one in advance. "DEN Reserve is only available to general screening passengers," the airport says on its website. "The program provides a better screening experience for those without a trusted traveler program and creates efficiency where we have the highest demand." This service is only available from 5 a.m. and 5 p.m., so if you are flying out later at night, you're out of luck.
Minneapolis-St. Paul International Airport also rolled out a similar program called "MSP Reserve," Tim Harlow told the Star Tribune. At this airport, passengers can reserve a security reservation up to a week in advance at Terminal Two checkpoints only between 3:45 a.m. and 8 a.m. This is the smaller hub of the airport where airliners like Sun Country and Spirit and a few others operate, so those flying out of Terminal One will not be eligible.
These and several other airports will or have started this pilot program, so check here to see if your airport is participating.
How does it work?
After booking your reservation, passengers will be emailed a QR code, which can be shown at a designated security checkpoint, along with a photo ID approved to use for travel. If you have TSA PreCheck or CLEAR, continue using those, as this program won't be eligible for you. Every airport has a time limit that you'll need to stay within to use your reservation, so if you're running late, it may get canceled. Given the length of airport security wait times at most busy airports, it pays to get to the line on time.
"It is important to provide a variety of options for passengers to get to their gates as efficiently and timely as possible," Denver International Airport spokesperson Ashley Forest told USA Today. The airport will see how the process works during this initial rollout, Forest continued, "before it is considered as a permanent program at DEN, at which point we will ask City Council for their consideration to contract with Clear for a longer-term program."
Editors' Recommendations