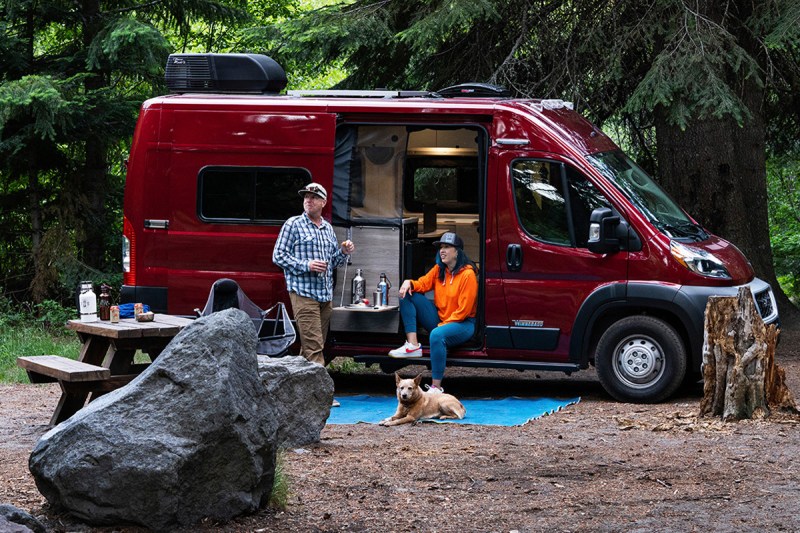 We've all gone a little van-life crazy in the last few years. It's no surprise, really. Who wouldn't want to ditch most of their worldly possessions in favor of traveling the open road without a plan, a job, or any real adult responsibilities? Winnebago campers and RVs brought that dream even closer to reality with the Solis, a lineup of hardcore, go-anywhere campervans designed with digital nomads in mind. Now, it's upping the ante with its most connected, most tech-forward Solis model yet: The Solis Pocket 36B.
The flagship model retains everything we've come to love about the Pocket lineup. It's Winnebago's most compact and affordable campervan, built for outdoor enthusiasts with a flexible interior that adapts to support any kind of outdoor adventure. Whether hiking, kayaking, overlanding, mountain biking, or just looking to disappear off-grid for days (even weeks) at a time, this is your home base. But the new 36B floor plan upgrades the entire experience.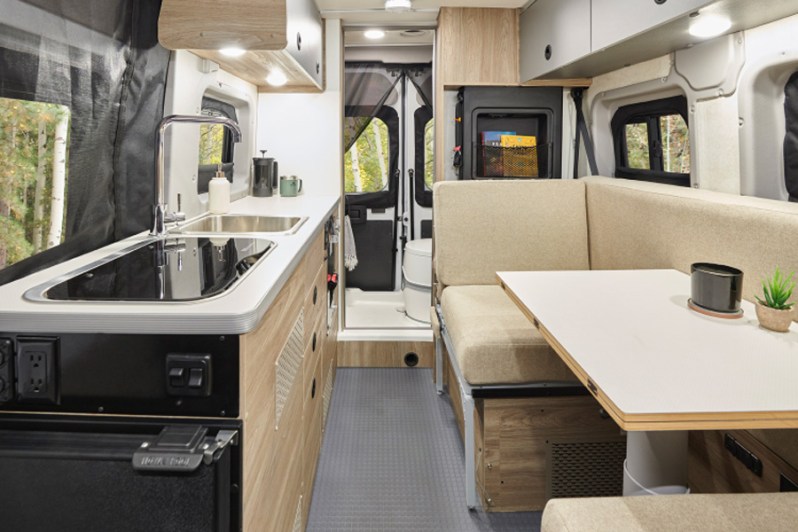 The multi-function dinette in this Winnebago RV is now configurable in eight unique modes. So, owners can rework the interior to support sleeping, lounging, working, or even two additional passengers in "Travel Mode." It's one of the most digital-nomad-friendly stock campervan setups we've ever seen. The new wet bath at the rear of the RV is equally adaptable. It works as a straightforward shower or an ad-hoc "mudroom" for outdoor gear, like skis, snowboards, soaking-wet hiking pants, and more. Adding the portable, removable toilet transforms it into a full-service, on-the-go bathroom. Plus, there's even a built-in countertop with a sink and a medicine cabinet with a French-style mirror and power outlets.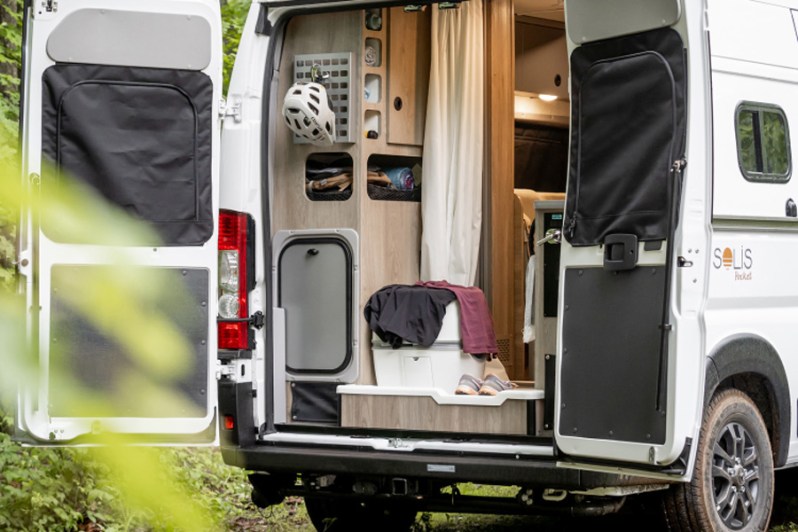 But, what truly sets this model apart is a bespoke 5-in-1 power management controller developed in partnership with EcoFlow, a bleeding-edge power solution provider. It's exclusive to this Winnebago RV. According to the official press release, it "optimizes energy efficiency, simplifies vehicle operations, and enhances the overall ownership experience by replacing five essential power components—inverter, shore power converter, battery energy converter, solar energy converter, and alternator energy optimizer—into a single system."
In practical terms, that translates to up to 3,600 watts of reliable, portable power output — more than enough to run several appliances at once. Shore-power charging time has been drastically reduced by up to 50% compared to Winnebago's standard power systems. It's even expandable by connecting up to two additional batteries without the need for fancy (read expensive) custom wiring. The entire system can be managed and maintained through a user-friendly digital control screen.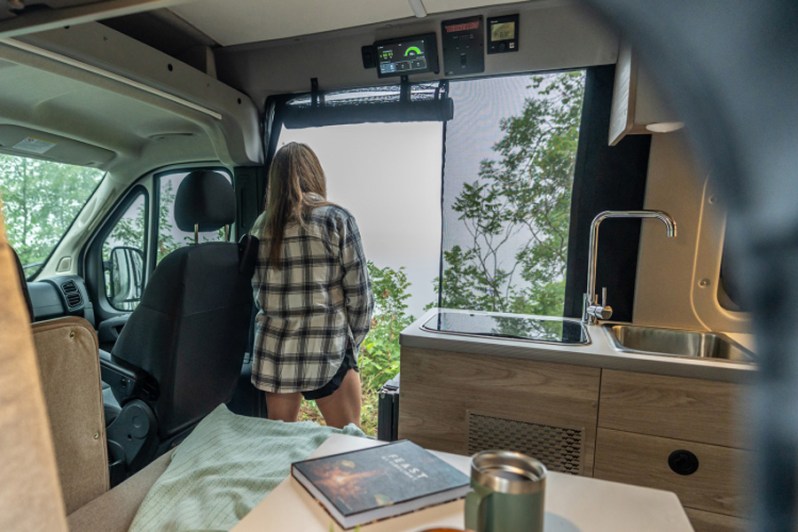 It's all backed by a beefy five-kWh lithium house battery that fits neatly under the campervan's dinette. It's powerful enough to enable up to 72 hours of off-grid living and even run the onboard air conditioner for up to five hours. All of which negates the need for a traditional, gas- or LP-powered generator. So, you can get far, far off-grid.
The new Winnebago Solis Pocket 36B is available for pre-order in Ceramic Gray, Deep Cherry Red, and Bright White with a starting price of $140,375. Hey, no one ever said next-gen van-lifing was cheap.
Editors' Recommendations