Hey there adventure seekers, have you heard the news? Vans has just launched the UltraRange EXO Hi Gore-Tex Warm Weather MTE-2, the latest addition to its Made for the Elements (MTE) collection! The excitement surrounding this release is off the charts, and here's why: This hiking boot is designed specifically for warm-weather adventures. How cool is that!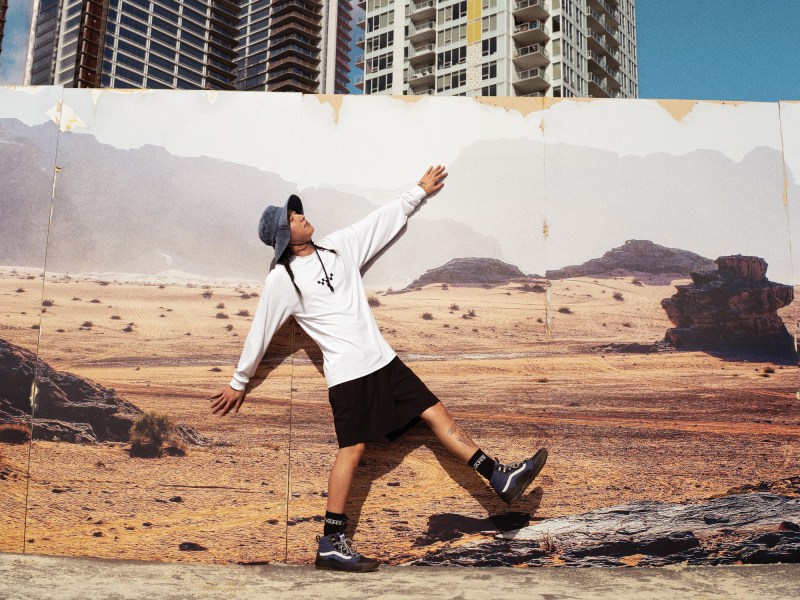 The Vans hiking shoes can stand up to the heat
With features like thermoregulation, moisture management, and traction, these new Vans hiking boots are a game changer.
They're designed to provide optimal comfort, protection, and durability in warm-weather environments, making them the perfect choice for any outdoor adventure. Thanks to the breathable mesh material, heat and moisture can easily escape, ensuring your feet stay comfortable, even in warmer environments. With the Vans Gore-Tex Waterproof Package and its Invisible Fit Technology, these boots are waterproof and windproof without sacrificing fit or comfort.
But that's not all. The All-Trac tread design, made from a proprietary all-weather-specific rubber compound, delivers superior grip in even the dustiest of conditions. This means you can take on any terrain with confidence, knowing your boots will keep you steady on your feet. Whether you're a seasoned hiker or just starting out, these Vans hiking boots are the perfect companion for your next outdoor adventure.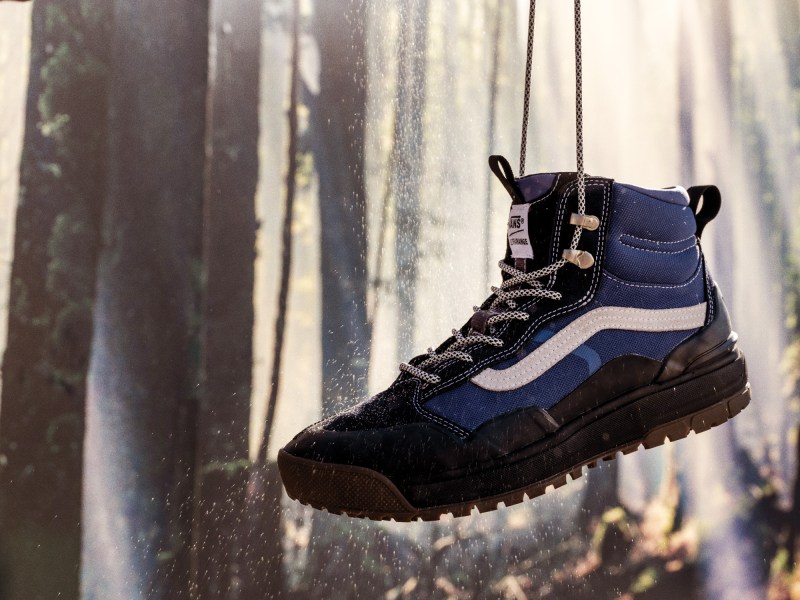 Choose from two stylish color options
These Vans boots are available in two stylish colors that will fit seamlessly into any outdoor enthusiast's wardrobe. The Navy/Black option is a classic and sophisticated choice, perfect for those who want shoes that can easily transition from a day hike to a night out with friends. The Grey/Multi version is a more adventurous option, ideal for those who want to add a pop of color to their outdoor gear.
No matter what color combo you choose, you can rest assured you're getting high-quality shoes that can stand the heat. These boots are a fantastic addition to the Vans MTE collection.
Don't let the elements hold you back! Step into the future of warm-weather hiking footwear with Vans. Head over to Vans.com or visit select Vans retail locations to grab a pair of these stylish and functional hiking boots today. With their cutting-edge design and innovative features, the UltraRange EXO Hi Gore-Tex Warm Weather MTE-2 boots are sure to become a staple in your outdoor gear collection.
There's no doubt that these are the perfect shoes for those who want to explore the great outdoors in warmer weather with conviction and ease.
Editors' Recommendations