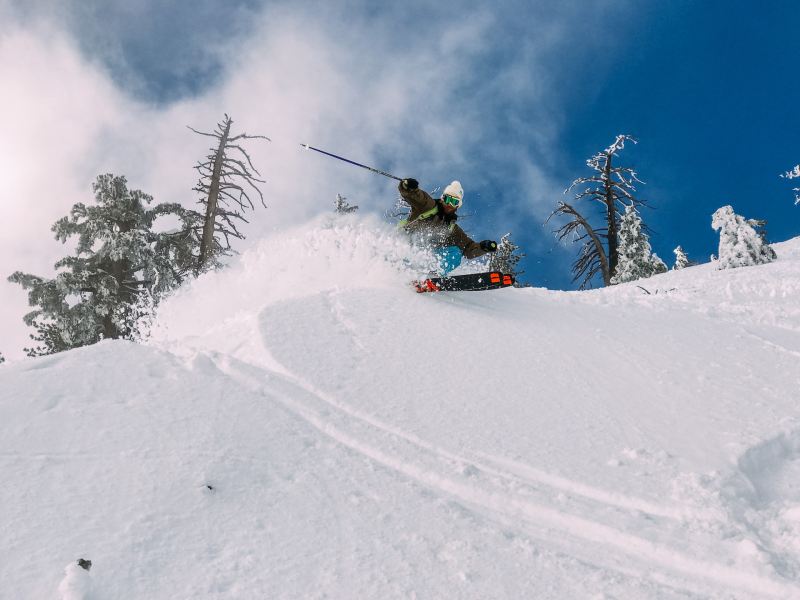 Have you started weather-watching yet? The wizard of weather is the person everyone on the ski and snowboard scene wants to know. These preachers of powder can be found in lift queues across the country, giving sage advice on the best slope aspect of the day, the pockets where you can find the freshest lines, and where to go for the rest of the week. They're always up to date with the latest apps, religiously watching wind patterns, trends, and areas of high and low pressure to see where the best snow will be.
If you want to shred the best lines, you can't rely on these riders to tell you everything. After all, if you knew more than the snow report, how much would you give away? With snow falling on resorts, there's no better time to bust out those forecasting services and learn to read synoptic charts on your journey to becoming a meteorological magician. Luckily, we have the best starting point because NOAA has released its winter forecast, and it's looking oh-so-snowy for some. Here's what the early season snow report says.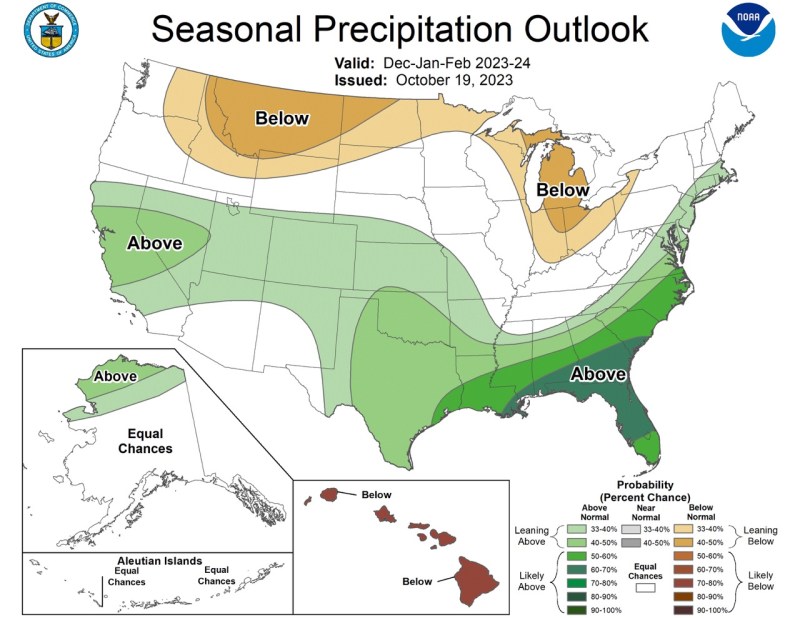 What does the NOAA snow report say for winter 2023/2024?
It will be no surprise to those who have followed The Manual's early-season weather reporting to see that NOAA's prediction is impacted by their expectations of an intense El Niño event and how this might bring about more climate extremes. With diminished trade winds on the Pacific comes an uprising in warm, damp air that dumps itself on the southwestern shore, and the increased precipitation forecast in the southwest — and across most of the southern states — is congruent with a typical El Niño winter.
In contrast, the average seasonal temperature forecast puts the northern states as warmer than average, which could be why suggestions indicate a lower-than-average precipitation. But more generous doesn't always mean drier; look at Alaska. Alaska is forecast to be noticeably warmer than average but to see much more precipitation.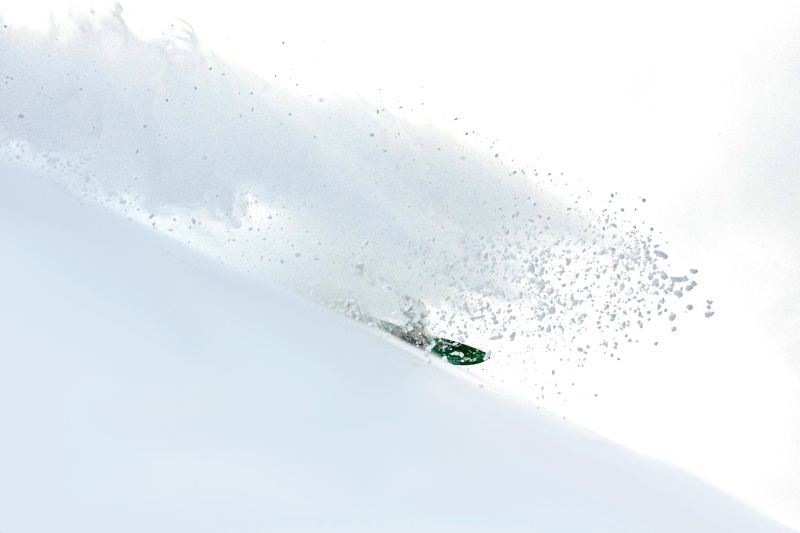 So, where should we be skiing and snowboarding this winter?
Early predictions would suggest that the most consistent snow will fall in the southwestern states — Utah, Colorado, and California — where some resorts have only just closed down. Unfortunately for those resorts in the northern Rockies and the Pacific Northwest, this winter could see a little less snow. Resorts in the east should see similar snowfall to usual, with some coastal areas getting a slightly better year.
All of this comes with a caveat, though. 'Warmer,' 'wetter,' and 'drier' are only compared against the average, and this chart shows likelihood, not the scale of how much wetter or warmer. Those who follow the weather will know that warm fronts are often preceded by precipitation, which, given the average temperatures, is still likely to fall in snow.
It's still early season, and while all pointers suggest some areas will have bumper snowfall, that doesn't mean you should discount other regions. Powder days will still happen, and snow will still fall. Keep an eye on those forecasts and be ready to ski wherever the snow looks freshest.
Editors' Recommendations