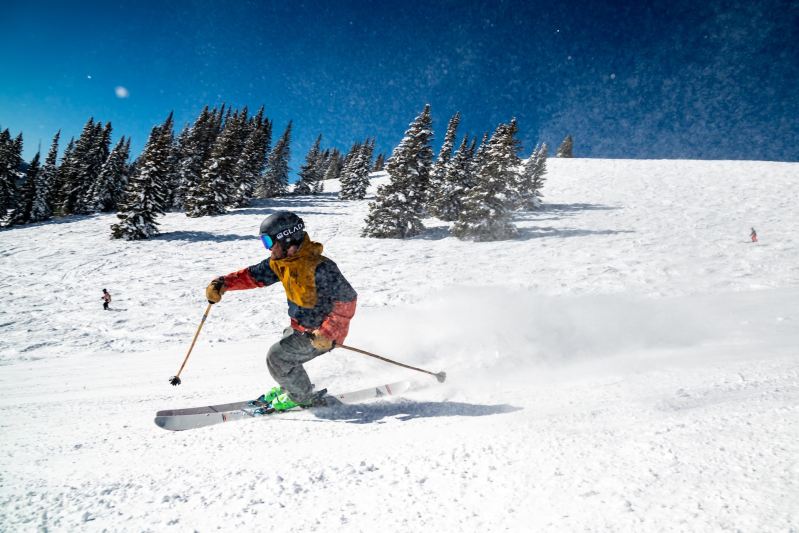 The first hints of fall are coming just around the corner, but for snow enthusiasts, the excitement is already building as ski resorts worldwide saw early snowfall in August. While it's not uncommon for ski resorts to experience sporadic flurries during the late summer months, this year seems to be delivering a particularly promising start for the upcoming ski season. If you've been itching to hit the slopes, it might be time to dust off your skis and get ready for an early taste of winter wonderland.
Ski resorts reporting August snowfall
Several ski resorts have been blessed with a dusting of August snow, fueling the anticipation for the upcoming winter season. Here are a few notable resorts that have already seen some flakes:
1. Lake Louise Ski Resort
Lake Louise Ski Resort, situated in the breathtaking Banff National Park in Alberta, Canada, is no stranger to snow. Nestled in the heart of the Canadian Rockies, this resort boasts year-round activities, including a summer gondola. It's just a two-hour drive west of Calgary, making it a convenient destination for snow lovers.
2. Solitude Mountain Resort
Solitude Mountain Resort is a hidden gem in Big Cottonwood Canyon, just a 30-mile drive southeast of Salt Lake City. Surrounded by the stunning Wasatch Mountains, Solitude is often subject to early snowfall. The resort's picturesque location makes it a perfect spot to enjoy both summer and winter outdoor activities.
3. Breckenridge Ski Resort
Breckenridge Ski Resort is deep in the Colorado Rockies and is famous for its incredible terrain and world-class skiing. Comprised of Peaks 6, 7, 8, 9, and 10, this resort offers something for every level of skier. While August snowfall is exciting, it's just a sneak peek of what's to come when the winter season officially kicks off.
4. Mount Hood Meadows
Mount Hood Meadows is the largest of Mount Hood's ski resorts, located about 67 miles east of Portland, Oregon. With its proximity to the Pacific Ocean, this resort often experiences early snowfall, setting the stage for an epic ski season.
The early snowfall phenomenon
While it's thrilling to see ski resorts dusted with snow in August, this early snowfall doesn't necessarily mean that winter has arrived early. These flurries are often a tease from Mother Nature, reminding us that winter is on the horizon. However, the weather patterns in late summer are usually unstable, with temperatures fluctuating between warm and cold. As a result, the snowfall typically doesn't stick around for long.
For most ski resorts, opening day is typically scheduled for November when colder temperatures become more consistent. However, some resorts at higher elevations and in colder regions may open a bit sooner as they eagerly welcome the first skiers and snowboarders of the season. Resorts are always ready to seize any opportunity to open their slopes, so keep an eye on their announcements for early openings.
Planning your ski adventure
If you're excited about the prospect of an early ski season, now is a great time to start planning your winter getaway. Consider checking your favorite ski resorts' websites and social media channels for updates on snow conditions and opening dates. Additionally, don't forget to book your accommodations well in advance, as the most popular ski destinations tend to fill up quickly.
While August snowfall at ski resorts is a welcome sight for snow enthusiasts, remember that winter is still a few months away. However, this early snow is a promising sign of the snow-filled adventures to come in the upcoming ski season.
Editors' Recommendations