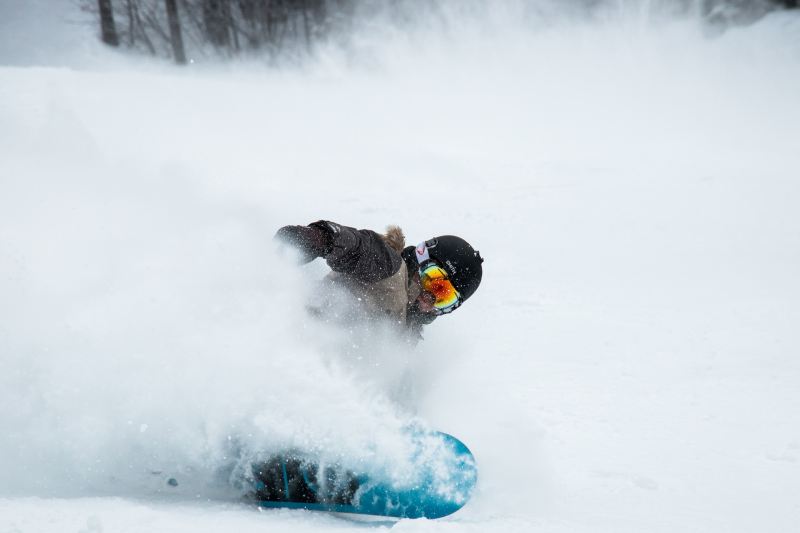 There's snow falling in ski resorts already, and the top skiing and snowboarding companies are starting to announce their winter lineups for you to expand your quiver. If you've not got your lift pass for the season yet, what are you waiting for? All that's standing between you and being on the first lifts at the best resorts in the U.S. is having that ticket in your hand — or maybe putting it in your ticket pocket so you don't lose it.
Here's my plea to you: whether you're a skier or snowboarder, a local or a road tripper, make this winter the winter your teenage self dreamed of. Remember when you were a ski bum, crashing on your buddy's sofa, dreaming of that winter when you chased great lines and rode every resort available to you? With conditions lining up for 2023/2024 to be an epic winter, the best way to get the most out of it is to get the right pass and open up as much skiable ground as possible. These are the best ski and snowboard passes you can get.
The full Epic ski pass is about the most comprehensive golden ticket you could imagine. With this one pass, you get full, unrestricted access to thirty-six resorts across the U.S., including Vail and Whistler Blackcomb. On top of this, you get seven days at the Telluride ski area and in the Canadian Rockies, so you can shred perfect powder no matter where it falls.
If you plan to keep it local but want to explore some bigger resorts when the snow's fresh and the mood hits you, the Epic Local Pass does just that. This pass gives you unrestricted access to twenty-eight resorts — the likes of Breckenridge ski area in the Rockies, Whitetail in the Midatlantic, Mt Brighton ski resort in the Midwest, and Heavenly ski resort in the West — while allowing you to hit resorts like Vail, Beaver Creek, and Northstar ski resorts on off-peak days.
The Epic Pass also gives you five days of skiing in two of Japan's powder capitals and access to European partner resorts. You also get 20% off the resort's food, rental, lodgings, lessons, and more. There are three levels to choose from: full Epic pass, locals pass, or a make-your-own pass, where you get up to seven days throughout the season if you don't have the opportunity to hit the snow more frequently.
Pricing
Epic Pass: $949 for adults
Epic Local Pass: $705 for adults
Make-Your-Own Pass: Varies
It's a close call between the Epic and Ikon passes for which has the most iconic resorts on their roster. Like the Epic Pass, the Ikon ski pass gives you access to 16 resorts, including Steamboat, Palisades Tahoe, and Mammoth Mountain. You also get limited access to others, including Aspen Snowmass, Jackson Hole, and Taos Valley ski resorts. Among the restricted access, some areas — for example, Snowbird and Alta ski resorts — are linked, giving you seven days of access across the two ski areas.
The Ikon pass also gives you access to some hidden gems in the Candian Rockies, including Revelstoke and Red Mountain, and resorts in Japan, Europe, and South America. These limited access days have a 'no blackout' policy, allowing you to use them at a time that suits you rather than being dictated by the resort. Be aware, though, that you do have to make lift reservations for some areas.
Three levels of Ikon ski passes are available. The full pass opens up blackout-free access to these areas, while the Ikon Base Pass gives you more limited access to these resorts, with five-day access to the additional ski areas. With the Ikon Session pass, you can create a two-, three-, or four-day pass to expand your skiing horizons — these are subject to blackouts.
Pricing
Ikon Pass: $1,259 for adults 23+
Ikon Base Pass: $929 for adults 23+
Ikon Session Pass: Varies
The Mountain Collective Pass sells itself as more than a ski pass — it's a lifestyle. This isn't a pass for skiers who have a home resort and want to venture further; this is a pass for those who want to see what the U.S. ski scene has to offer. With the Mountain Collective Pass, you get forty-eight days of skiing at twenty-four resorts — limited to two days per resort. Ten of these resorts are in the U.S. — including Taos Valley, Jackson Hole, and Aspen Snowmass — with seven additional in Canada.
On top of this, you get unlimited half-day passes, so you can stick around and rip the lines you've come to love in your two days. These passes are not subject to blackout dates so you can use your two days anywhere and everywhere, all season long.
Pricing
Mountain Collective Pass: $630 for adults 19+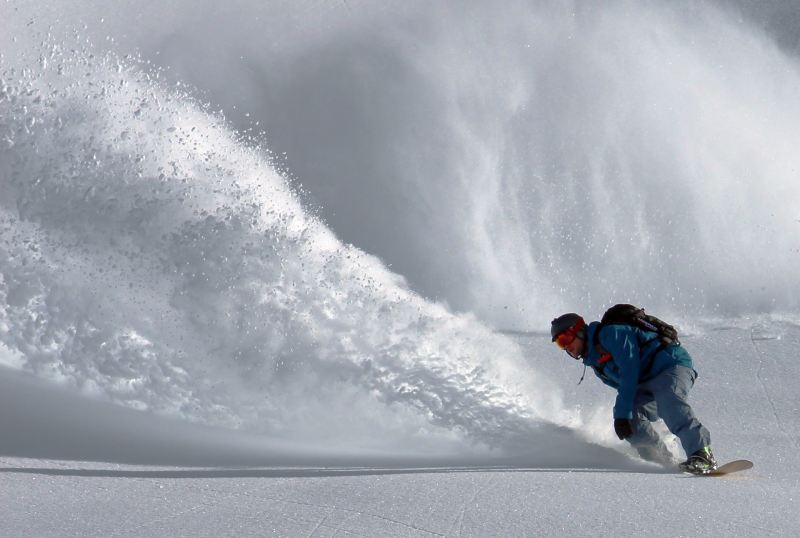 Okay, so the Powder Alliance isn't exactly a multi-resort pass, but this is precisely what snowboarding and skiing should be about. The Powder Alliance is here for all pow-hunters willing to travel to get the ideal conditions but who have a base they ski out of most of the time. This alliance comprises twenty-two resorts with one thing in common: they want people shredding it.
The idea is simple: you buy a season pass at any of the twenty-two resorts and get three free days of riding at each of the other resorts on the list. That's sixty-three free ski passes to explore a new area when you want to take what you've learned at your local and throw down in the steep and deep elsewhere. The big news from the Powder Alliance this year is that Ski Cooper has joined a list that already includes Mount Hood Skibowl, Mission Ridge, and Silver Mountain Resort.
Pricing
Powder Alliance: The cost of a season pass at a ski resort in the alliance
Editors' Recommendations