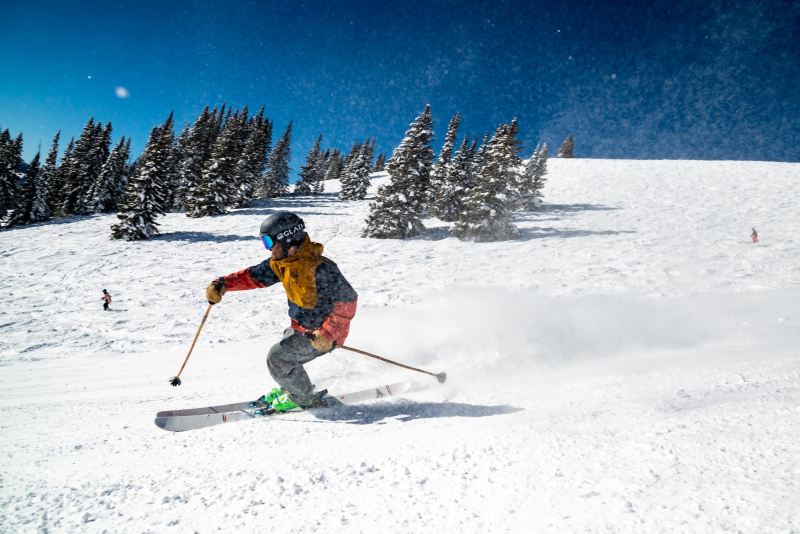 It seems surreal to be looking toward winter 2023 while there are still ski resorts with lifts rolling for summer skiing into August. True powder hounds know that while summer might mean packing away their ski gear, this is when you should be making plans and sorting your snowboarding gear. Most importantly, it's a time to keep an eye on weather patterns to start predicting where your best bet is for hitting the steep and deep the following winter.
We've had some unusual winter conditions these past few years. As well as this year's ski season rolling into summer, there have been records set for warm winters and freak weather patterns across the U.S. Mainly, these are attributed to climate change's effect on U.S. winters, but winter 2023 looks set to be affected by a weather phenomenon unrelated to climate change. According to the NOAA, there is a greater than 90% chance that the current 'historically strong' El Niño pattern forming will continue through winter 2023 and is likely to wreak havoc on skiing and snowboarding across the U.S.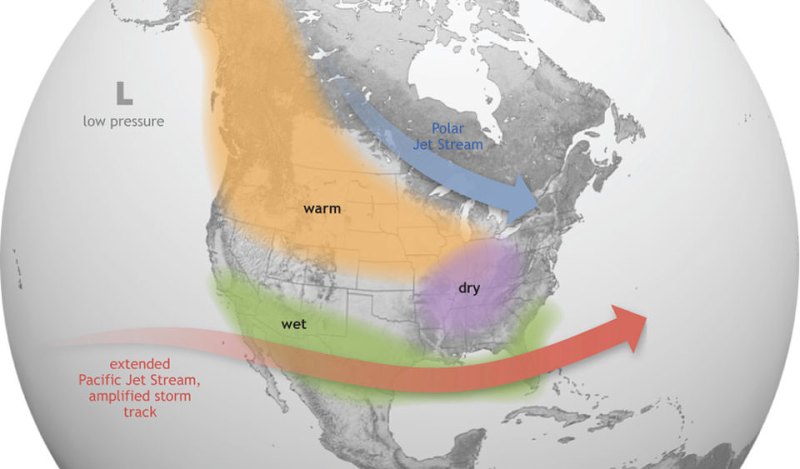 What is El Niño?
El Niño weather events happen every two to seven years, typically lasting around twelve months and — importantly for our ski seasons — typically reaching their peaks around December (though it could be between December and February). During an El Niño weather event, the trade winds that usually blow warm weather west along the equator are weakened. Rather than an uprising of cold water taking its place, you end up with warm water sitting in the eastern Pacific. In turn, you get two events: a warm, wet atmosphere that develops into heavy rainstorms, and the Pacific Jet Stream gets pushed south of its usual course.
What does a 'historically strong' El Niño mean for winter 2023?
The jury is still out on whether the 2023 El Niño will be 'historically strong' in the context of winters like those of '97-'97 or '15-'16. While every El Niño event is different, and we can't accurately predict what will happen, there are trends from previous events that can help us predict what the 2023 ski season will look like. El Niño winters usually mean that ski resorts in the southern Rockies and the southeast see a greater-than-average snowfall winter. Northern ski resorts often experience a more mild, drier winter during El Niño events. But while these resorts often see below-average snowfall, it doesn't mean they won't get dumps and powder days — we're talking about average snowfall, not day-to-day.
But what does this mean for planning your powder hunting, groomer finding winter break? Well, until we get closer to winter, there's no guaranteeing what will happen, but with the event set to peak in December, early-season skiing might be in the cards from November onwards in some southerly resorts. Resorts in the north will cross their fingers, hoping the above-average temperatures don't lead to a shorter winter and limited skiing opportunities. As skiers and snowboarders, we must watch El Niño closely and see what it brings.
Editors' Recommendations