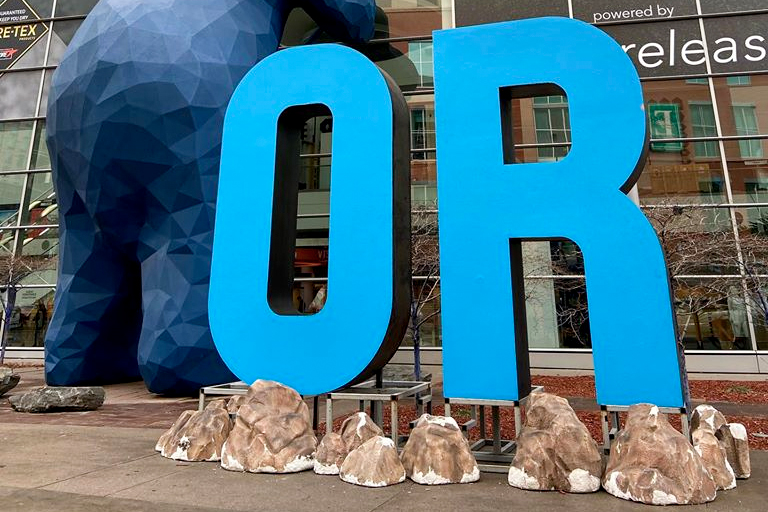 The Outdoor Retailer and Snow Show 2020 landed in Denver last week with a packed house of retailers, brands, designers, pro athletes, and yours truly at The Manual. The aisles were filled with attendees milling about as the biggest brands in outdoor recreation showed up to preview the newest gear, apparel, footwear, and equipment for fall 2020 and winter 2021.
Here is the coolest stuff we saw.
Vintage
Fjällräven Expedition Series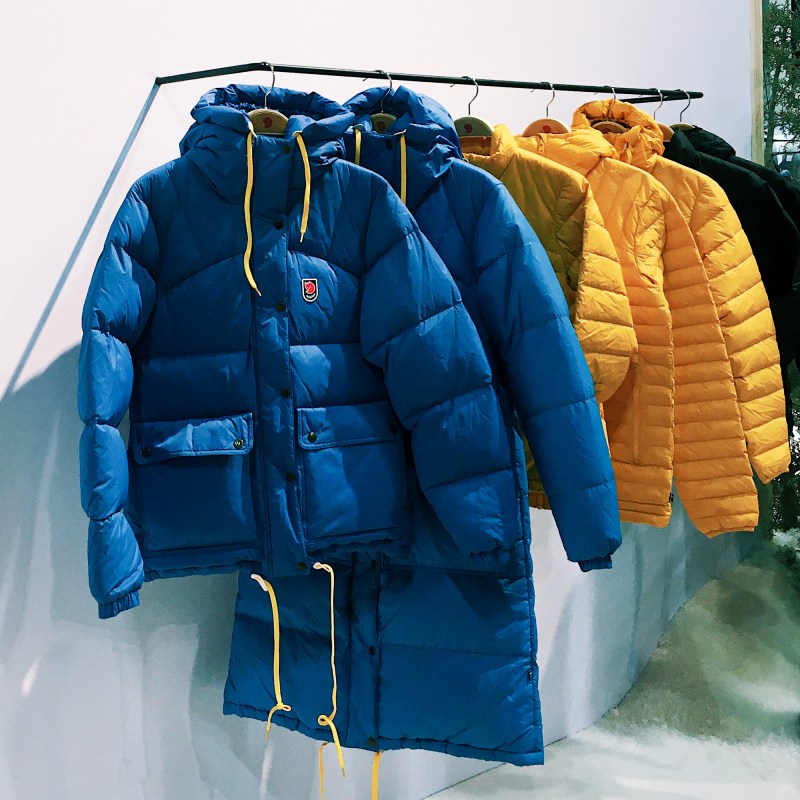 Swedish brand Fjällräven is wildly successful for its boxy Kanken backpack— worn around the world and devoured by Urban Outfitters shoppers. Fjällräven first created this pack in 1978 and decided to bring back another classic: the Expedition Series. Set to release in Winter 2020/2021, the Fjällräven Expedition Series line will come in multiple styles, from hip-length puffers to knee-length arctic versions resembling wearable sleeping bags. There will also be single or double baffled versions and both traceable ethically sourced down and synthetic options. The pinnacle piece is a retro-fitted, vibrant blue jacket that can hold its own from trendy Soho to frigid Denali.
Luxury
Yeti V Series Cooler
You won't take the new Yeti VS Series Cooler into the backcountry. Instead, you'll display it proudly on your porch or set it as the focal point at your BBQ. This cooler is dripping with cool. The sleek stainless steel body is kitchen-grade and will wear beautifully over time. Unlike Yeti's classic coolers, VS Series takes inspiration from the brand's vacuum-insulated mugs. The same technology found in Yeti Rambler drinkwear is used in the new cooler, allowing it to hold ice for an incredibly long time. Plus the walls are slimmer thanks to the vacuum insulation. It's stately, steely, and smart.
Sustainable
Helly Hansen Lifa Infinity Pro Jacket
Last Winter OR, the industry was buzzing about Futurelight by The North Face. This technology upgraded classic waterproof fabric to make it super lightweight and highly breathable. Only a year later, Norwegian sportswear company Helly Hansen (HH) teased Lifa Infinity Pro, a waterproof breathable technology that is light (check), super breathable (check), and made with fibers that require no DWR treatment; aka, all the benefits with none of the chemicals or coating. HH says traditional DWR coating (which is the status quo on waterproof jackets) can wear over time, causing the fabric to wet out and decrease in breathability. Lifa Infinity Pro requires no chemicals up front and none as time passes, which is a major sustainability ace.
Picture Xpore Jacket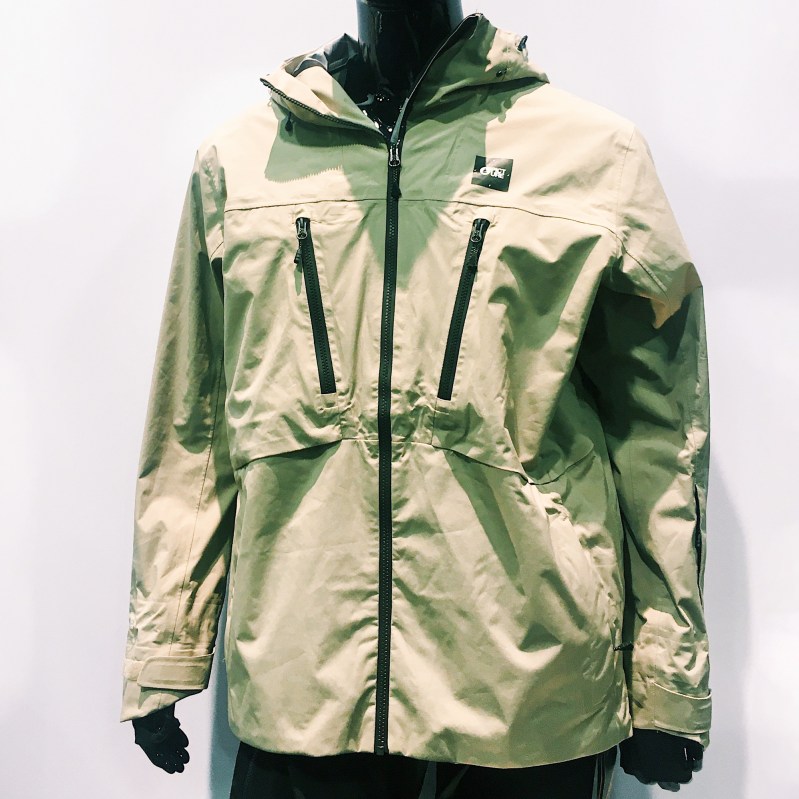 The underground French outdoor brand Picture also brought a sustainable edge to waterproof breathable fabric, creating a chemical-free membrane called Xpore, which is PFC-free. The jacket they made using Xpore should be as light as mainstream competitors with zero chemical breathability.
Survival
Light My Fire Firelighting Kit Bio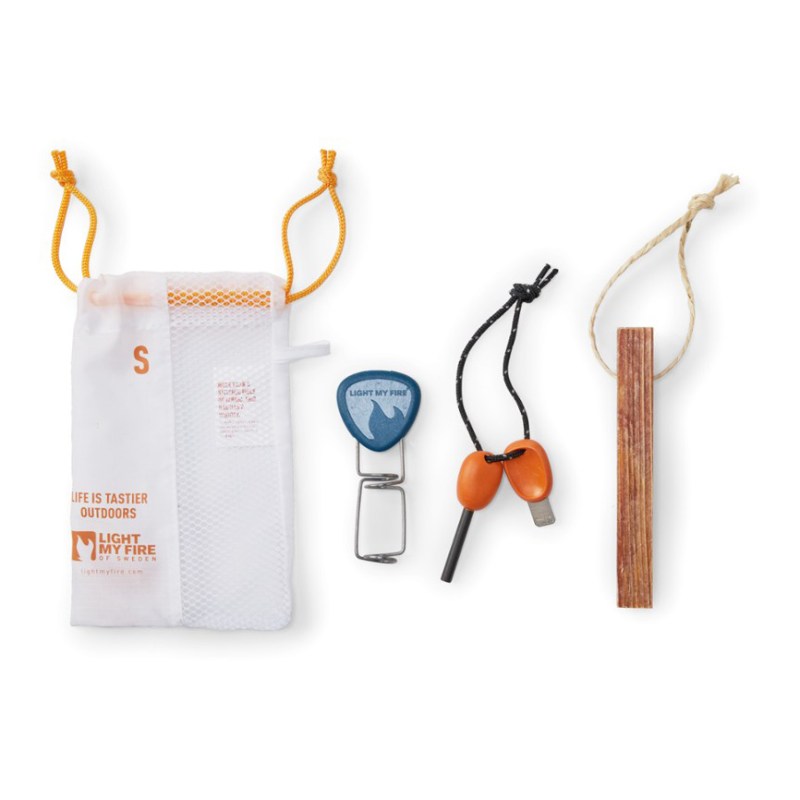 The small Swedish brand ubiquitous among campfire veterans was at the show demoing its three-piece mini-kit that comes with everything you need to light a fire and get your hotdogs cooking. The kit (available now!) is a must for survivalists and perfect for anyone who wants to be the go-to firestarter of the group. In the handy CircBag you'll find a Tinderstick, Firesteel (lasts 3,000 strikes and works when it's wet and windy), a Striker, Cord, and lastly a Firefork that turns any stick you can scavenge into a hotdog roasting spike. Among the plethora of difficult survival tools, anyone can use this kit to make a fire, and we like that.
Tech
Dynafit HOJI Free 110 Ski Boot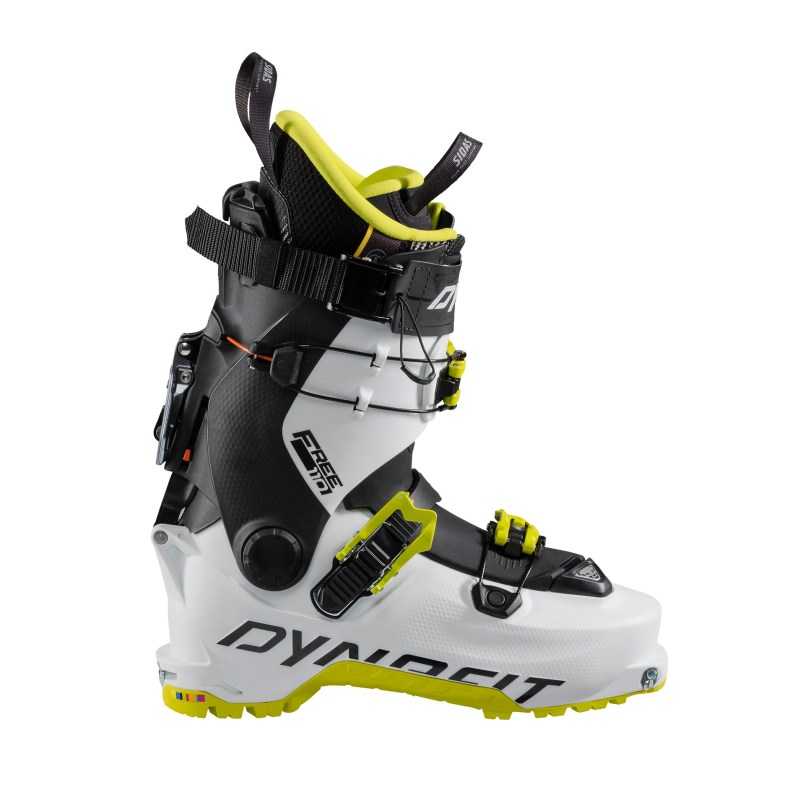 The ski equipment revolution has come a long way and a lot of that is because of Dynafit. Experts in skis, bindings, boots, and gear, Dynafit evolved its new HOJI Pro Tour and HOJI Free 130 boots to build the Free 110. The new boot is fitted for lighter-weight skiers with a super flexible bend that makes backcountry exploring and climbing way (WAY) more comfortable. No more stiff heel-toe walking thanks to insights from pro skier professional skier Eric "Hoji" Hjorleifson and Low Tech Binding inventor Fritz Barthel.
Camping
Stanley Pour Over
Cold camp mornings call for hot, strong coffee. Stanley has put its stake in the coffee-camping ground for the past few years and continues the push with the Pour Over. Compatible with most Stanley mugs (and other brands, too), place the Pour Over on top of your cup, fill it with grounds, pour hot water, BOOM — fresh-brewed coffee in the great outdoors. Perfect for us coffee snobs who just can't do instant.
Just Plain Cool
Snow Peak Jybako Home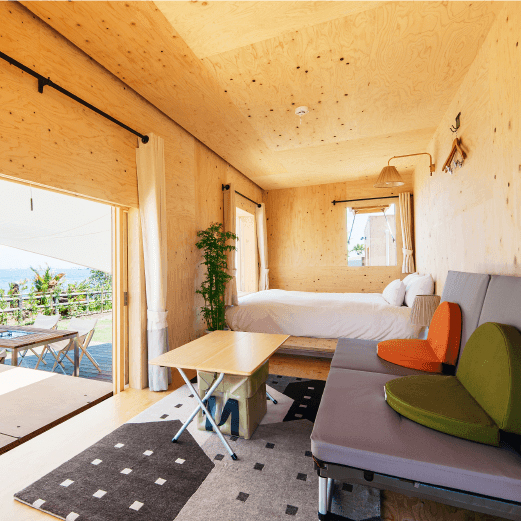 Outdoor lifestyle creators at Snow Peak brought our favorite piece of gear we found at OR + Snow Show 2020. A tiny pre-fab home called Jybako that seriously makes us consider quitting our job and living in the woods. Complete with a bathroom, collapsible wall-turned outdoor sitting area, and sleeping area with giant window, Jybako is beautifully minimalist yet spacious-feeling for a tiny home, and only sets you back around $60k. The Jyubako was designed for Snow Peak by renowned Japanese architect Kengo Kuma, who was inspired by a visit to the Sahara Desert and the nomadic lifestyle he encountered.
Editors' Recommendations