Outdoor and snowsports brands were ready to jump off for the industry-only Outdoor Retailer Snow Show (ORSS) in Denver, Colorado, on January 29-31 after a mellow Winter Market in late 2018, debuting fabric technologies, sustainability plans, and cool products that reinvent the wheel (and the way we play in the snow).
Here are the coolest gear pieces and insane technologies that we saw at Outdoor Retailer. These products are a sneak peek at what will be available to the public in the next few years.
Best Snowsport Gear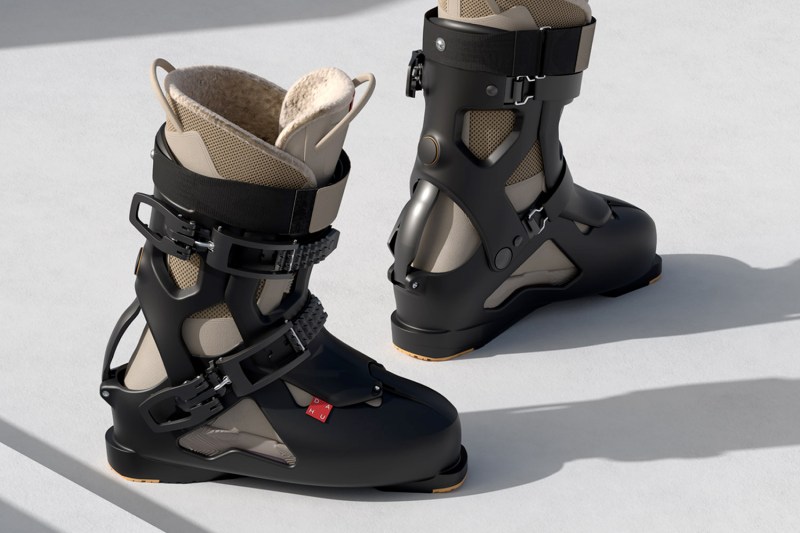 Black Diamond stands its ground as king of backcountry adventure while emphasizing safety with a new JetForce Pro avalanche pack that is fan-based instead of cartridge-based. This pack will literally make an air pocket for you in the event of a nasty avalanche. Three minutes after deploying, a second burst clears more space overhead potentially opening an escape route.
Dahu is the only Swiss boot company in the world, so it's no wonder this high-alpine setting is bringing about the first true alpine ski boot with a front and back hinge system and removable inside boot. This is arguably the first major innovation in ski boots for the last 50 years. We're eagerly awaiting September drop.
Smith Optics stakes its claim on inventing the "first snow goggle featuring a sealed thermal lens and breathable vent foam" back in '65 and the brand is pressing forward toward 2019-2020 with the 4D MAG goggle rocking a new lens shape that extends and curves below the sightline. Yup, that's pretty unheard of. Dubbed BirdsEyeVision, this proprietary shape increases the wearer's field of view by 25 percent compared to their earlier best goggle the I/O MAG. And they look sick.
Weston Snowboards made the Ferrari of snowboards and we want one. The Carbon Backwoods board is a souped-up version of the award-winning Backwoods board, notorious for freeride flex, rockered nose, and camber between the feet. Come 2019-2020. the new version will be made of carbon, shaving off 1.3 pounds without losing durability thanks to a re-enforced core that can withstand a 30-40 foot cliff drop. This will also be the only Carbon snowboard from a major manufacturer to utilize aluminum stringers to reduce chatter.
Best Tech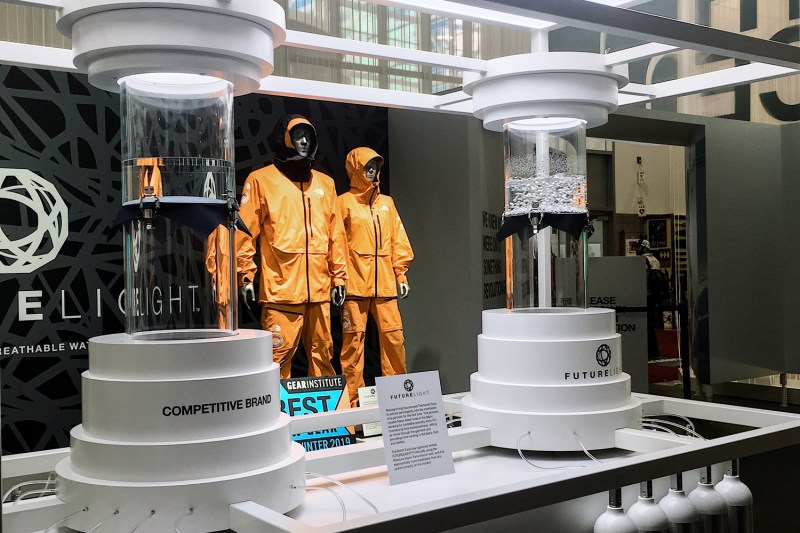 The North Face booth is always popping but this year the VF Corp. brand built a fortress, nearly impenetrable from the welcome desk, that housed a multi-media laboratory experience outlining the scientific construction of Futurelight, a material that can make any piece of apparel both waterproof and breathable. Nano-spinning creates a web with microporous holes that is then bound to a sheet and applied to the fabric. Imagine your waterproof shell not feeling like a suffocating sausage shell and, instead, being able to breathe without water leaking through.
Smartwool Intrakit technology dominated the spotlight at Winter Market and remained the star for Snow Show. If you're late to the party, Intraknit uses 3D knit construction to create a base layer from one single piece of fabric, eliminating scraps while including body-mapping zones, ventilation, insulation, and articulation for men and women. This type of fabric tech has been used in high fashion but is novel for the rough-and-tumble outdoors.
Sweet Protection is synonymous with helmets (really the best helmets in the industry right now) but the Norwegian company was ravenous for more, so it introduced a goggle to end all goggles. Knowing the glare on snow is three-times worse than on water, Sweet Protection sculpted the bottom corners of their goggles to act as an eyeblack, while creating a Goldilocks lens that shows optimal colors for low and flat light (aka no changing lenses anymore). They're also the only goggle company to include Gore in their lens tech with a Gore valve that allows moisture inside so the lend avoids shrinking and deforming at elevation. Sweet also shot the goggle via ballistic testing, because safety first, kids.
Primaloft shook the floor at the last Outdoor Retailer convention when it shared plans for a biodegradable down that, in essence, will change the way outdoor insulators go about filling their gear. What began as a big promise is already showing traction with the announcement of initial brand partners and physical prototype jackets. The A-team consisted of Helly Hansen, L.L. Bean, Houdini, and Norrøna, with some pieces promising to be 100-percent biodegradable. That is, when the jacket is finally too shredded to be worn any longer.
More Cool Stuff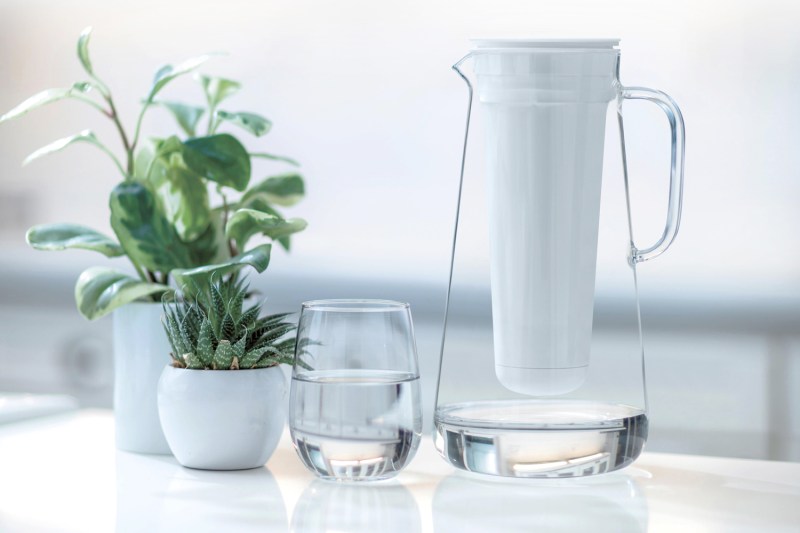 Igloo Coolers is putting its foot down on villainous Styrofoam coolers with a 100-percent biodegradable cooler made of cardboard pulp that has been pressed and baked. The cooler will cost $10, be compostable, and is patent-pending.
Ecco footwear proves their streetwear cred is real with the tease of the murdered-out Exostrike boot, featuring an upper of Dyneema bonded leather that is tear-resistant, Primaloft 200g lining, and winter-specific Michelin rubber for no sidewalk slips. In essence, a warm leather winter boot that doesn't look like a typical hiking shoe.
Morakniv's new iteration of the popular Companion knife incinerates most other knives on the market. Made to perform in any weather, the upcoming Companion Spark is a sleek 2.5mm Swedish stainless steel blade with a high-quality fire starter built secretly into the handle.
Gordini Gloves done made a two-in-one winter glove, the Voyager Mitts, with removable Merino Shearling glove and second waterproof shell overmitt. These gloves solve the dilemma of which pair to bring from the mountain to town, balancing a hardcore outer with a stylish, warm, and cozy inner.
LifeStraw goes above and beyond what is expected from an outdoors company in terms of giving back — for every water filtration product purchased, they give a child safe water for a year — and we're selfishly stoked for the spring release of their new home water purifier that is high-design and features their hollow fiber membrane trapping bacteria, parasites, and other junkie chemicals and pesticides.
Saxx doesn't want you to have to sleep in underwear, hence the introduction of their super-soft Modal fabric sleepwear pants, Snooze. Snooze features Flat Out Seams for nada chafe and does away with the BallPark Pouch if that's your style. Yes, a sleep pant caught our attention at one of the largest snowsports trade shows in the industry, which says something.
Editors' Recommendations