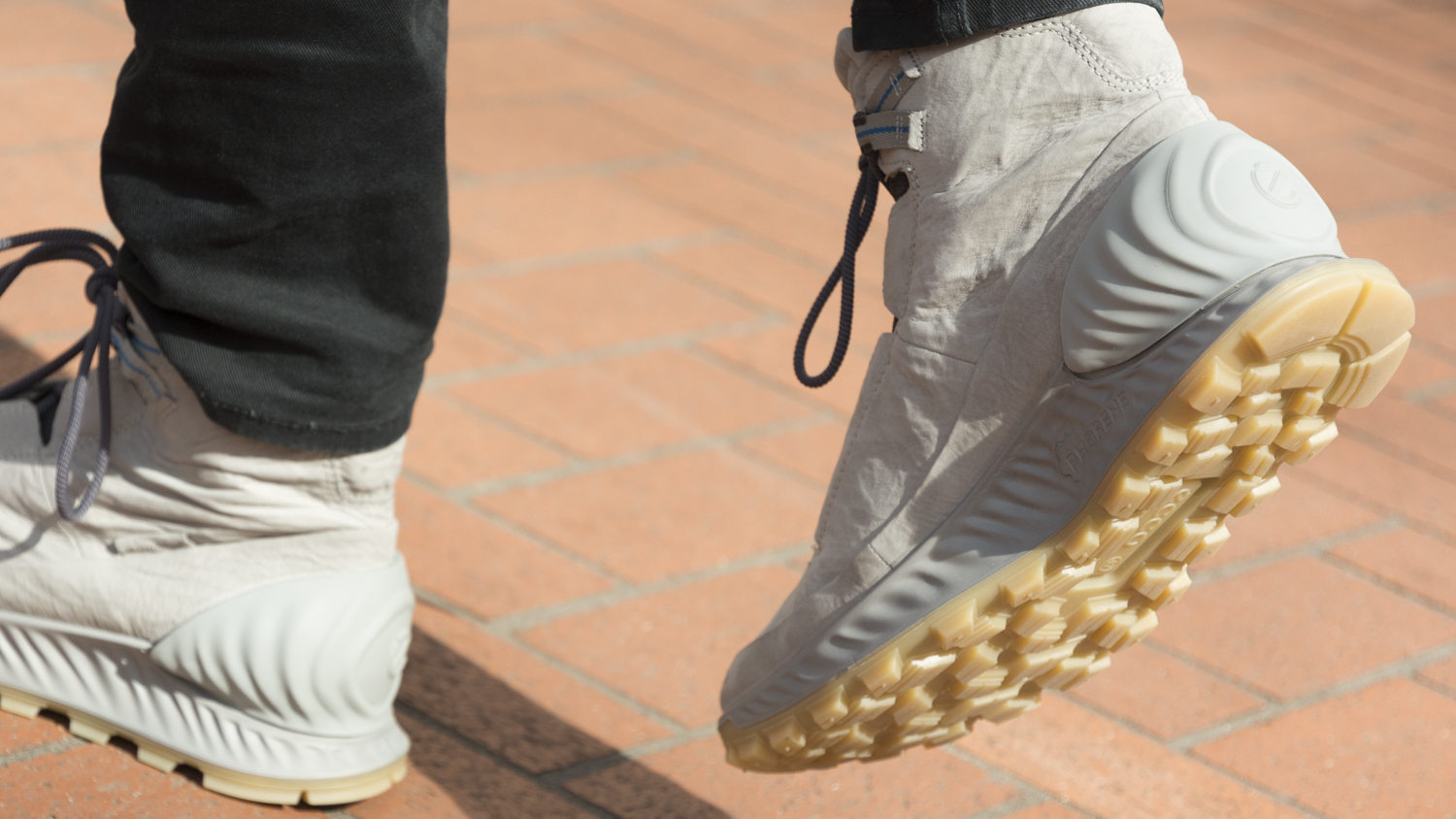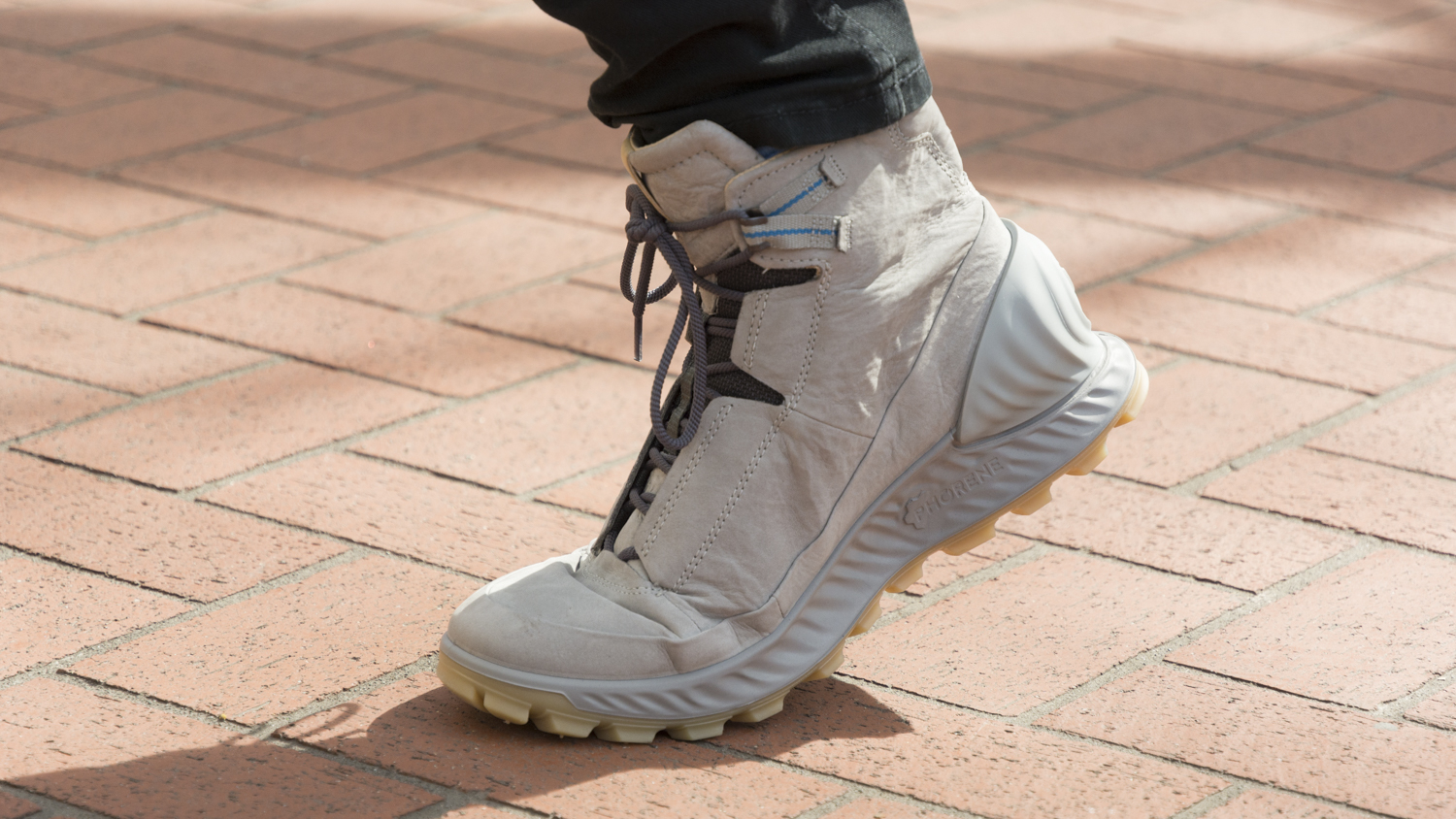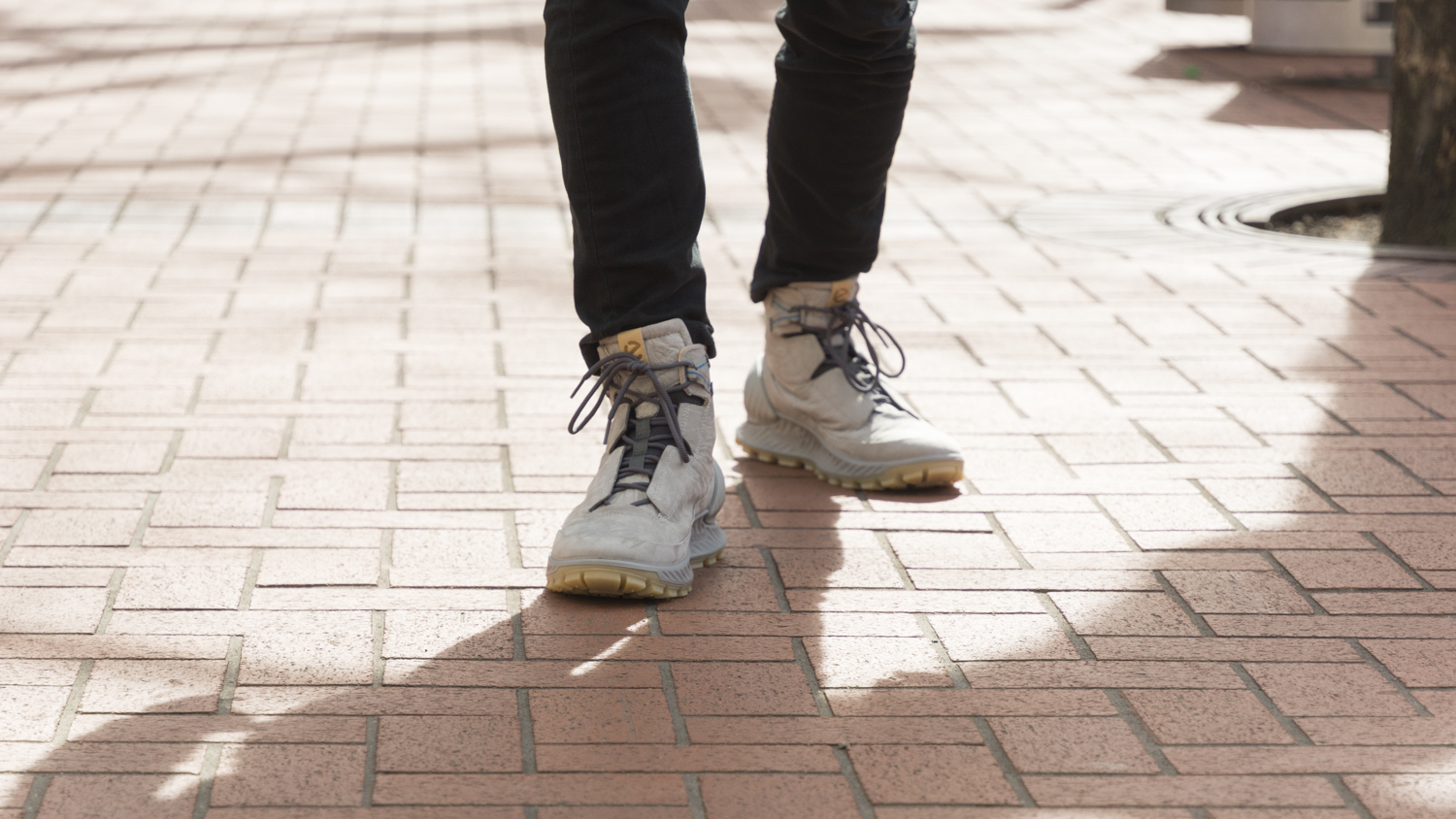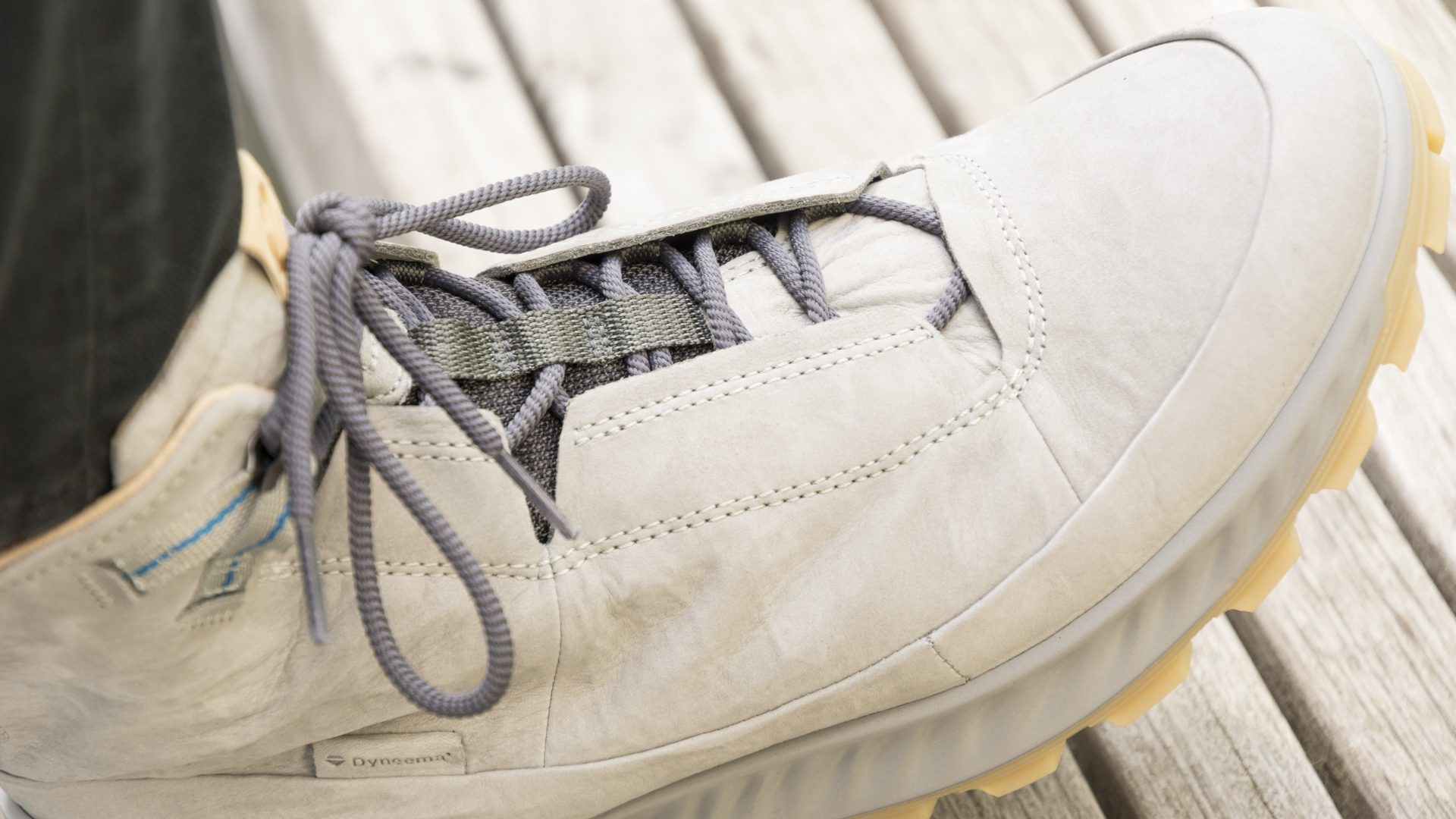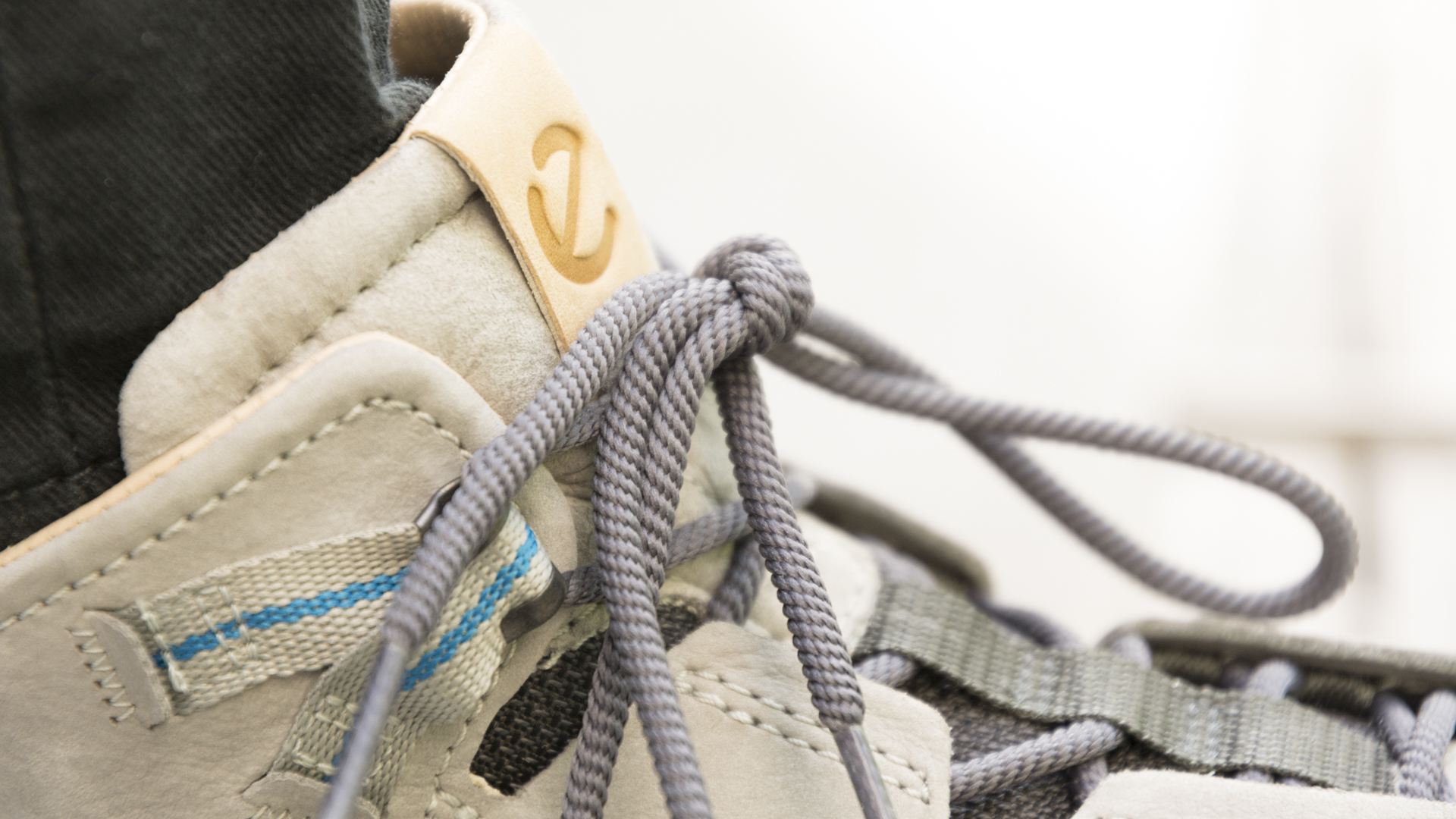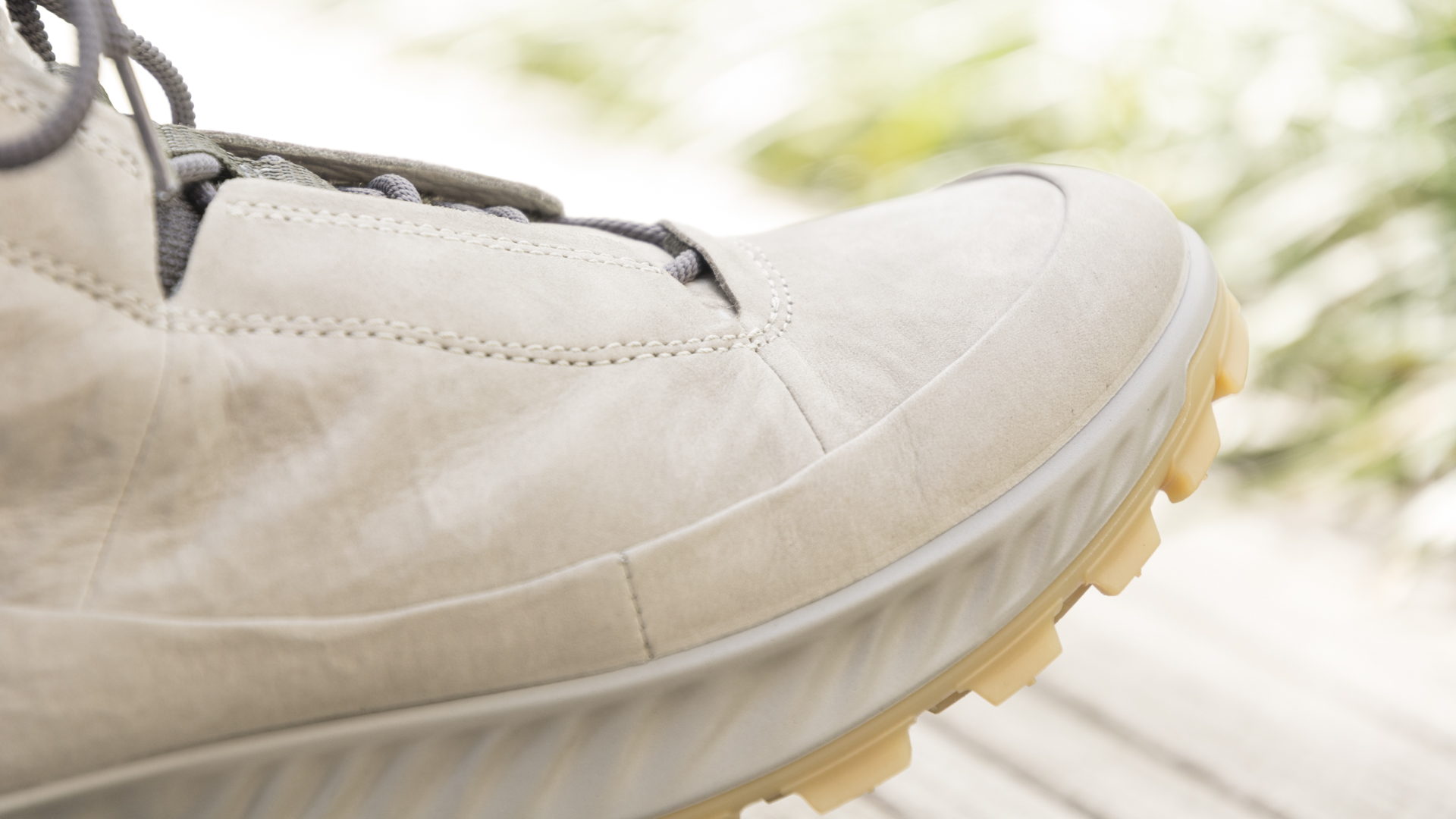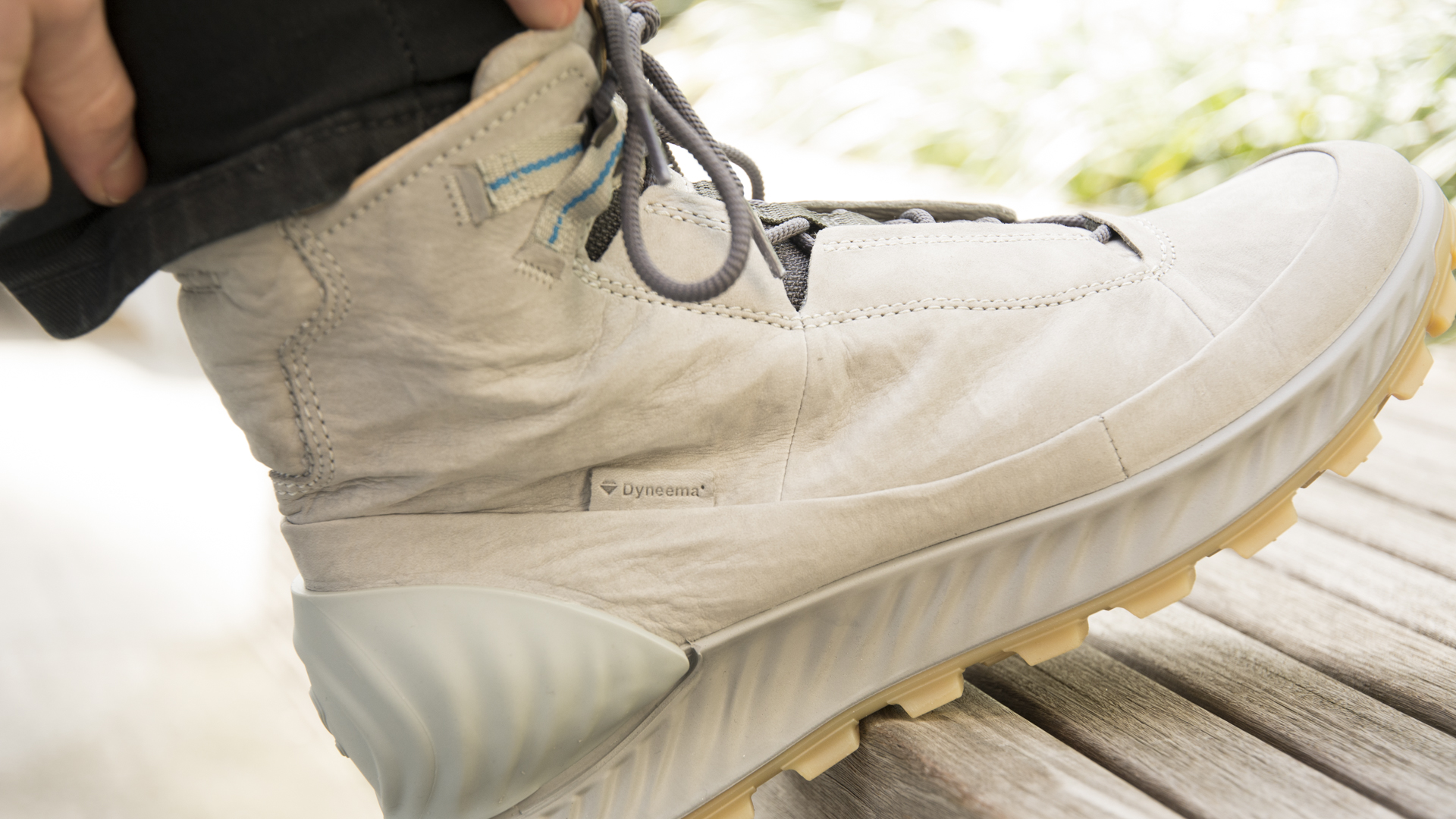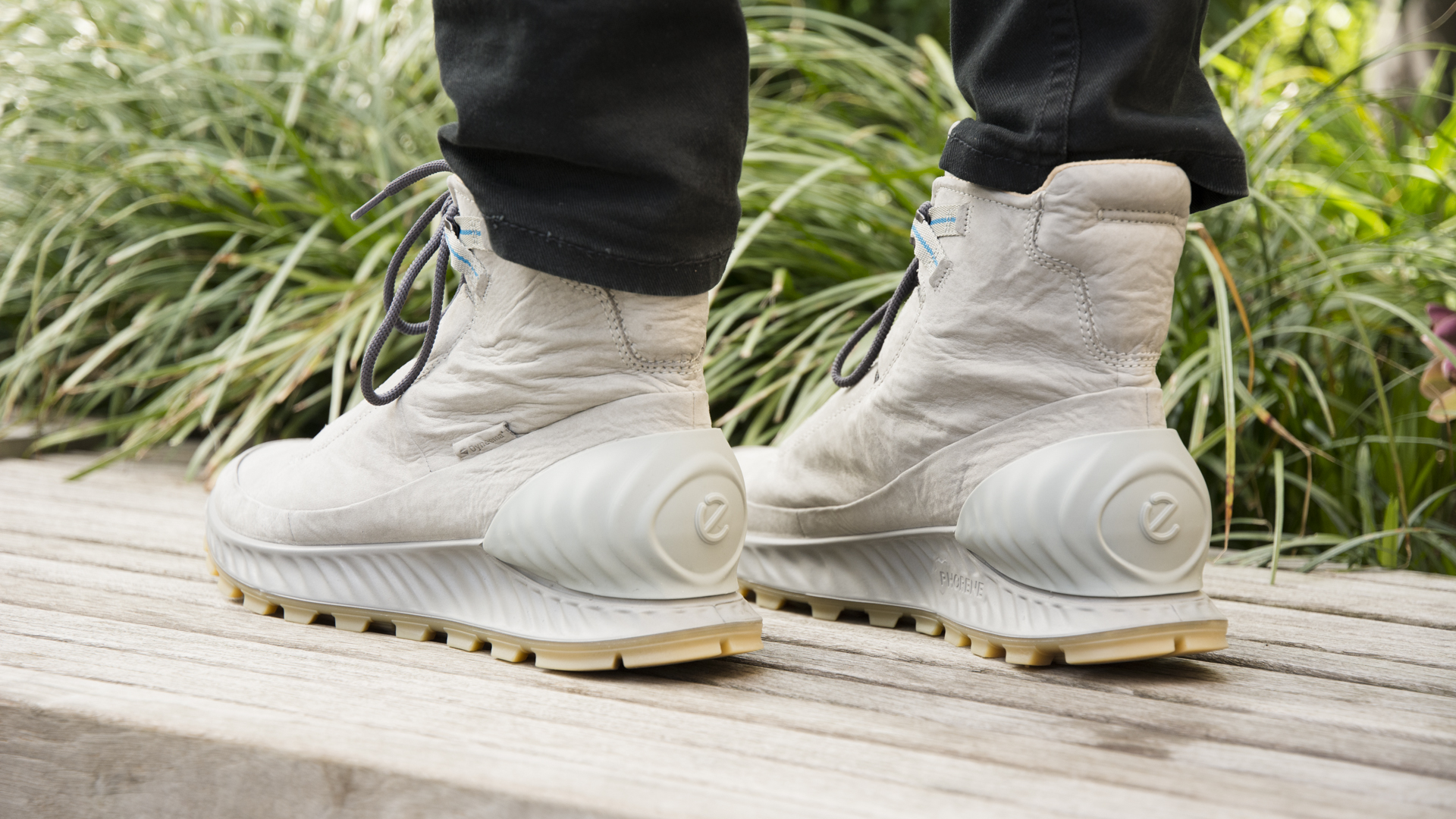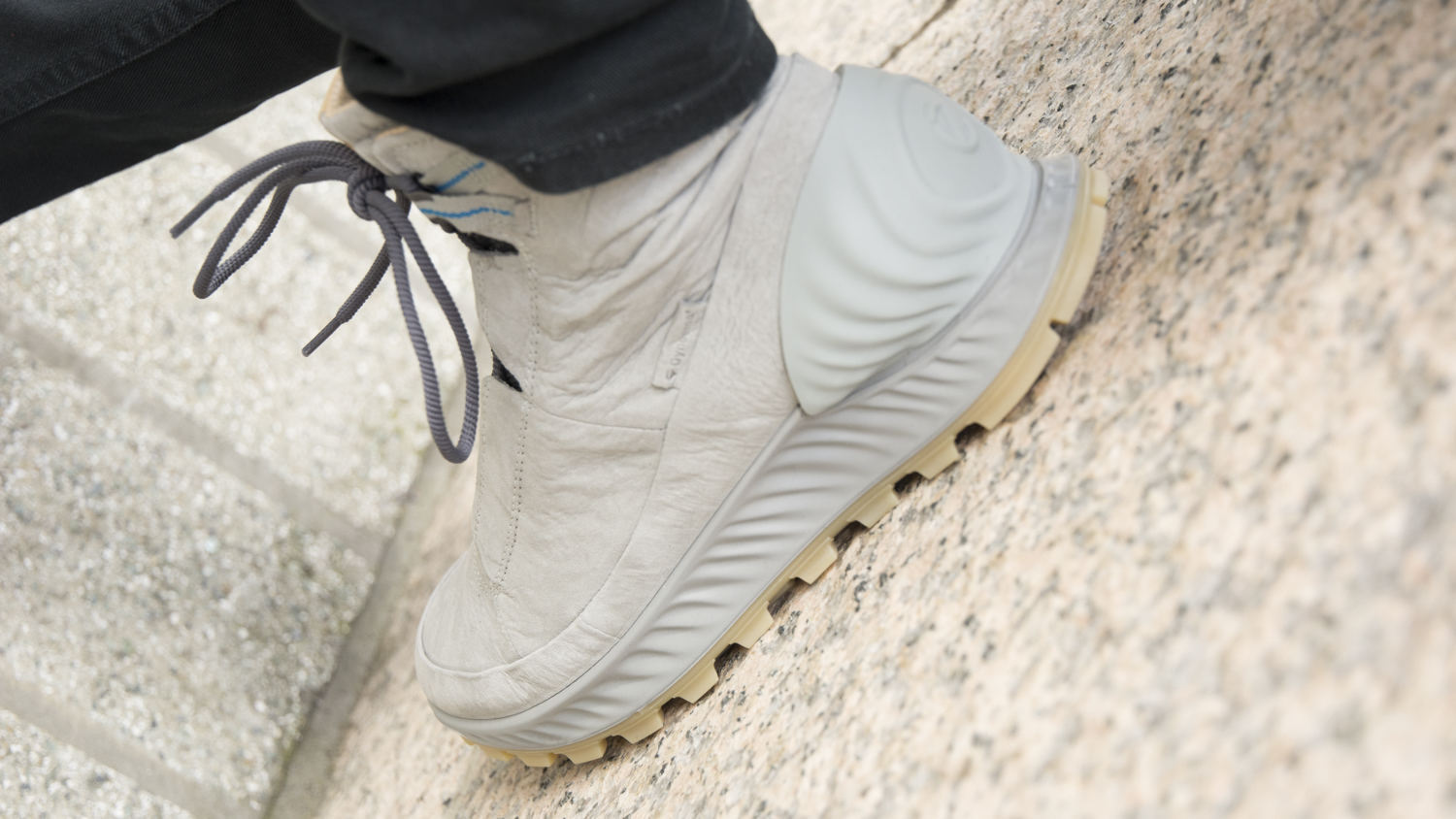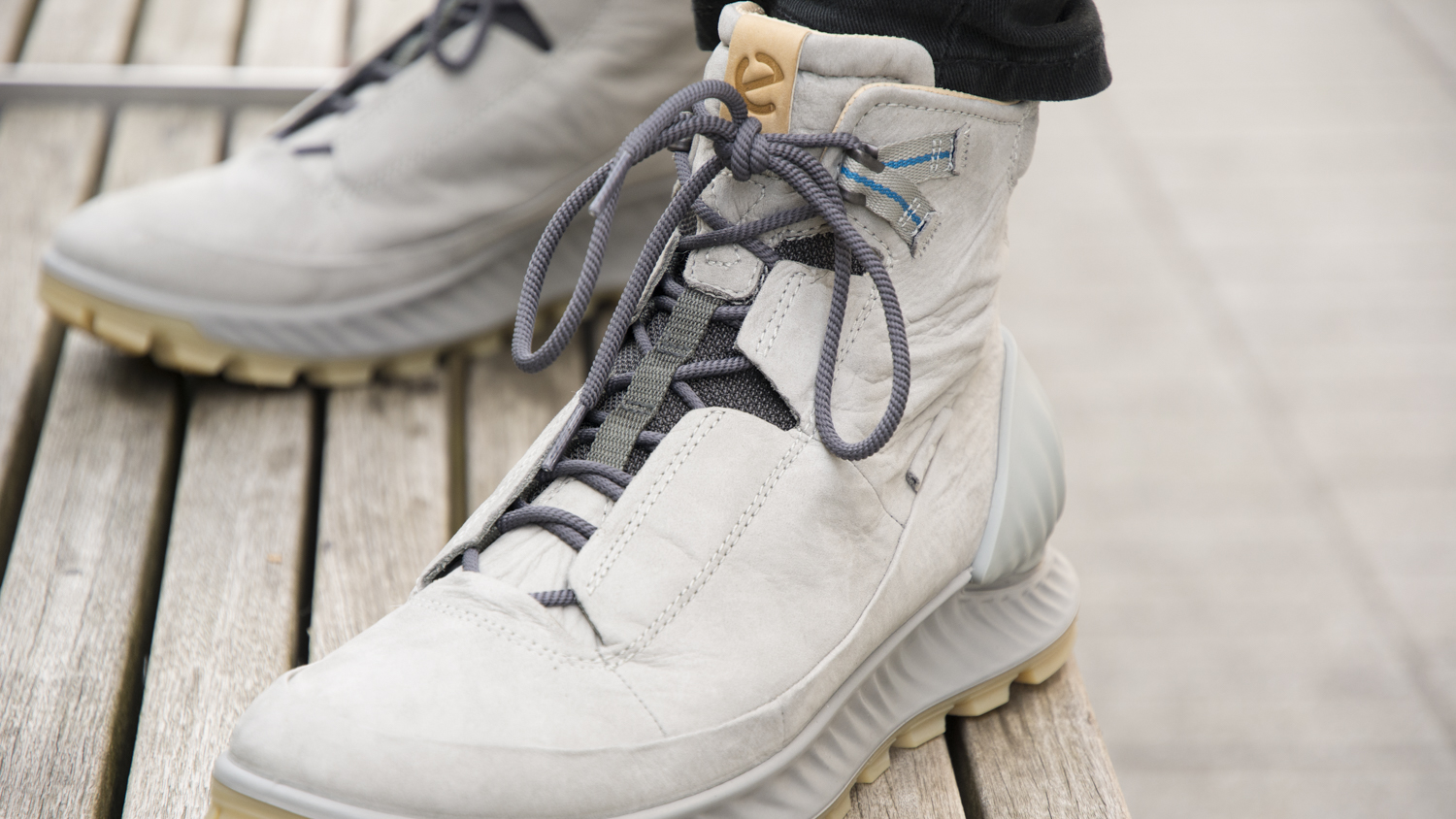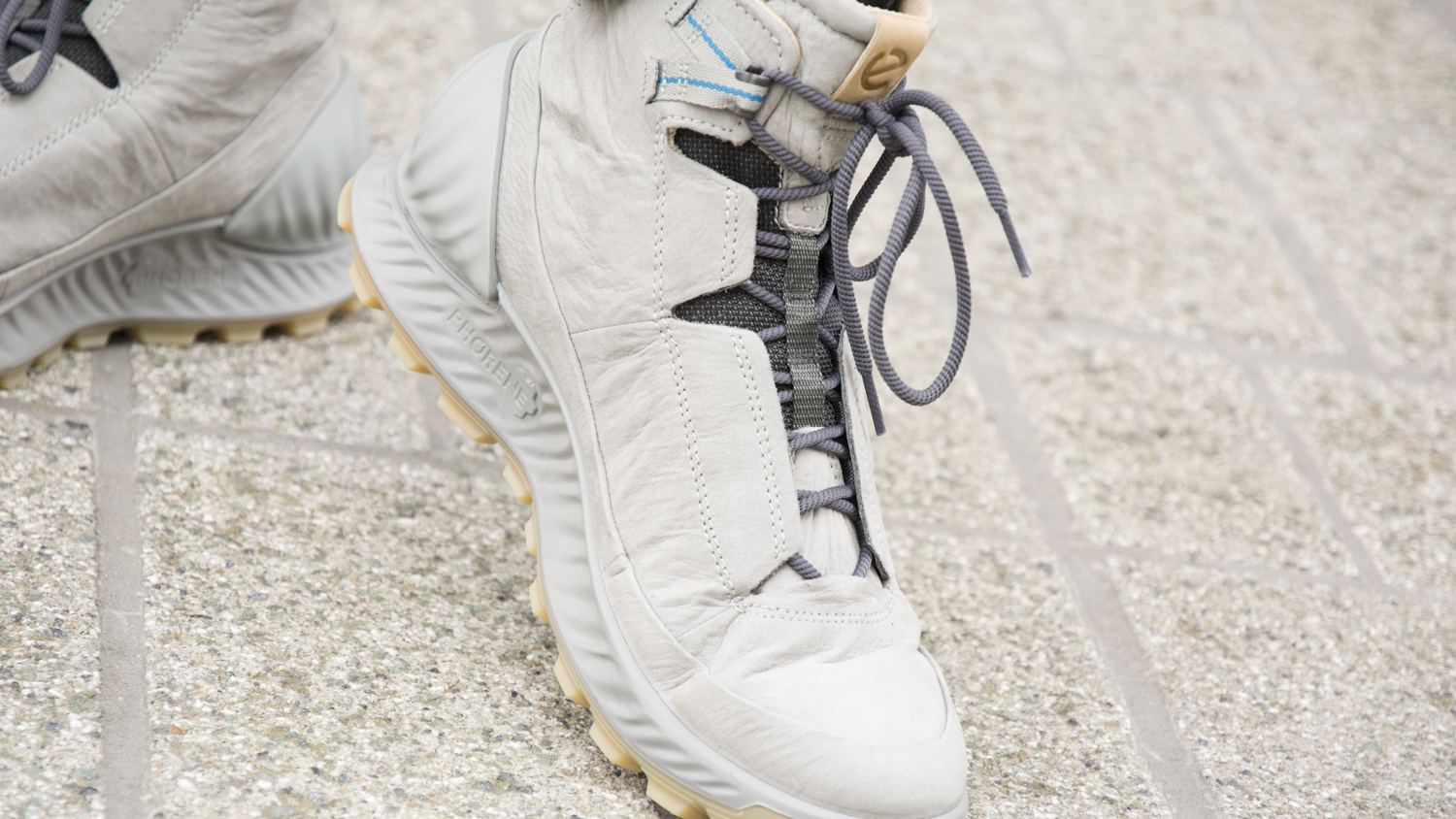 No, those are not moon boots, though they could give Napoleon Dynamite and Neil Armstrong's respective footwear a run for their money (at least style-wise). In fact, they're not even boots .. .or sneakers really. They're something else altogether. No matter what you call them, thanks to new leather-strengthening technology, they could almost certainly stand-up to the dust-covered, irradiated lunar surface.
ECCO's EXOSTRIKE DYNEEMA is made with Dyneema Bonded Leather, which ECCO claims is the thinnest and strongest leather on the market. Dyneema, a paper-thin fabric that 15-times stronger than steel, is bonded to super-fine, premium full-grain and nubuck leathers in a "multi-phase development sequence — involving pre-tanning, bonding and finishing stages — that blends the characters of each material." The result is a luxuriously supple leather that also happens to be five-times stronger than any other out there.
The super-strong tech not only makes the shoes, well, super strong, but also super light — but the pros of these bros don't stop there. A rugged outsole provides traction and grip in any weather condition while the midsole and heel made with phorene further lighten the load and allow for more spring in the step.
Not just for style, the bulging prosoma heel cup is extra large to provide substantially more protection and support, meaning no more shocks to the leg joints when running or jumping.
While you may not want to take these moon boot-looking masterpieces out on the trail, you'll certain want to take them out on the town. With two neutral colorways (black and gray), ECCO's Exostrikes pair well with everything from jeans to joggers and will add a bit of futuristic flair to any outfit.
Available April 11 at very select store locations (Concepts and Beyond), this limited selection isn't likely to last long. But don't fret, a non-Dyneema version of the boot/shoe is in the works and will be available in the Summer online and at retail outlets.
If the ECCO Exostrike Dyneema is a little too much style swerving for you, check out our picks for best spring sneakers.