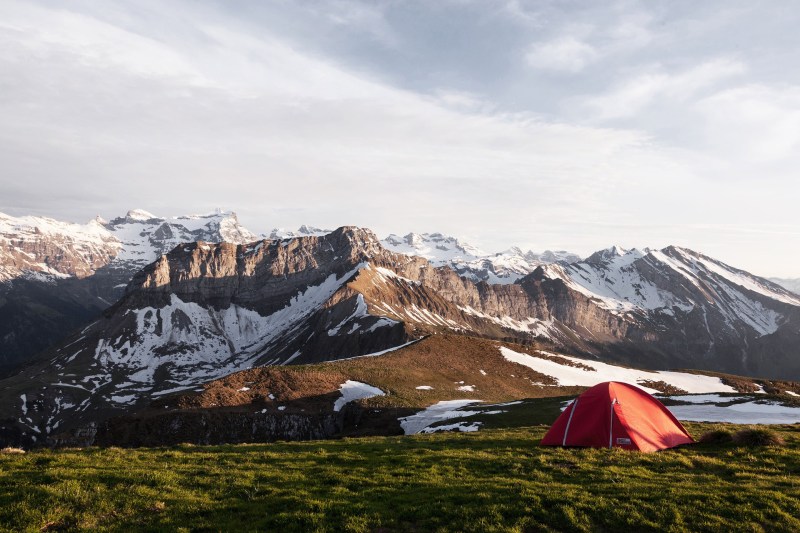 Even budget tents from department stores can survive the scorching summer, the dense air of spring, and the chilly fall. However, once the cold weather hits, frigid temperatures demand a real all-weather alternative. During winter, snow, wind, and freezing rain will require a four-season tent. Here at The Manual, we've tried out the best camping gear to ensure you'll survive your outdoor adventures with the best camping tents — from the best motorcycle tents to the best backpacking tents for hiking and camping. So before heading out for an amazing backcountry outing this season or next, see our list of the best four-season tents to help you thrive in whatever Mother Nature throws at you.
Related Guides
Best Rated 4-Season Tent
REI Co-op Arete ASL 2 Tent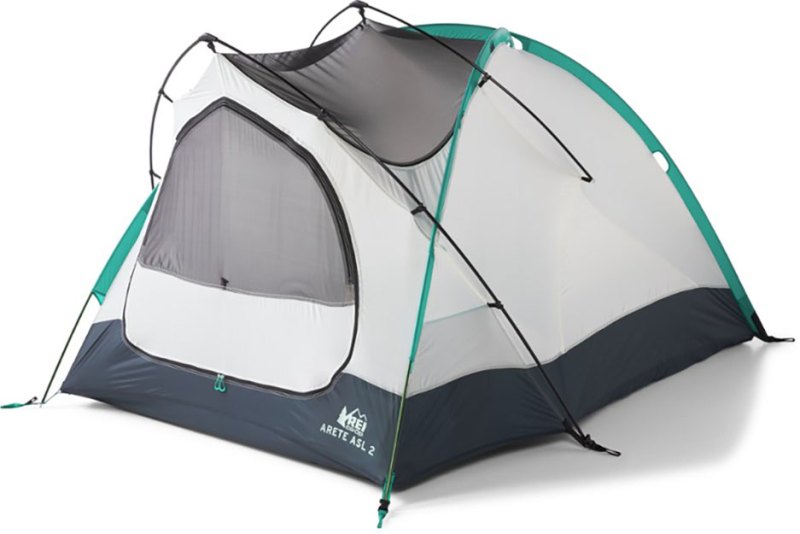 REI's Arete ASL 2 Tent isn't the strongest, lightest, or most winter-worthy tent on this list. Rather, it's a reasonably lightweight, versatile, and durable shoulder-season shelter that should work for most winter adventures that don't involve hardcore mountaineering. It packs down small, though not quite as small as the competition. REI sidesteps the "bombproof" (read heavy) construction typical in most two-person four-season tents for a more balanced, versatile alternative that targets the average camper. It's not designed for extreme winter camping, but rather as a featherweight solution for occasional cold-weather outings. The double-wall construction is well-suited for minimizing condensation and camping in hard rain and light snow. The floor is spacious enough for two, although the vestibule only adds 8.7 square feet of usable space. What really makes this our favorite overall pick, however, is the price. At $400, it's the best bang-for-your-buck value on this list.
Most Versatile 4-Season Tent
Sierra Designs Convert 2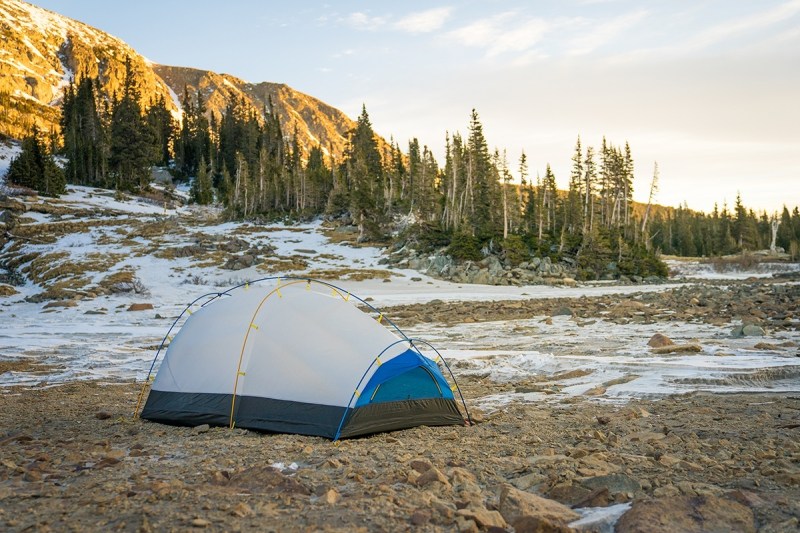 As its name implies, the Convert 2 by Sierra Designs easily converts between three-season and four-season use. That versatility relies on a removable vestibule that cuts the tent's overall weight down from over 5 pounds to about 4 pounds. Given its light weight, it's surprisingly spacious without the vestibule and downright luxurious with it. Anyone traveling with a dog, a significant other, or substantial gear can upgrade to the Convert 3 for even more living space. This is a tent for the Everyman Camper — those who enjoy mostly summer backcountry camping with occasional pitches in the dead of winter. The free-standing structure is durable enough to survive lower elevation winter camping with moderate snowfall. Mountaineers and anyone interested in more extreme camping will want to upgrade to a legit winter tent, however.
Best 4-Season Ultra-Minimalist Tent
Hyperlite UltaMid 2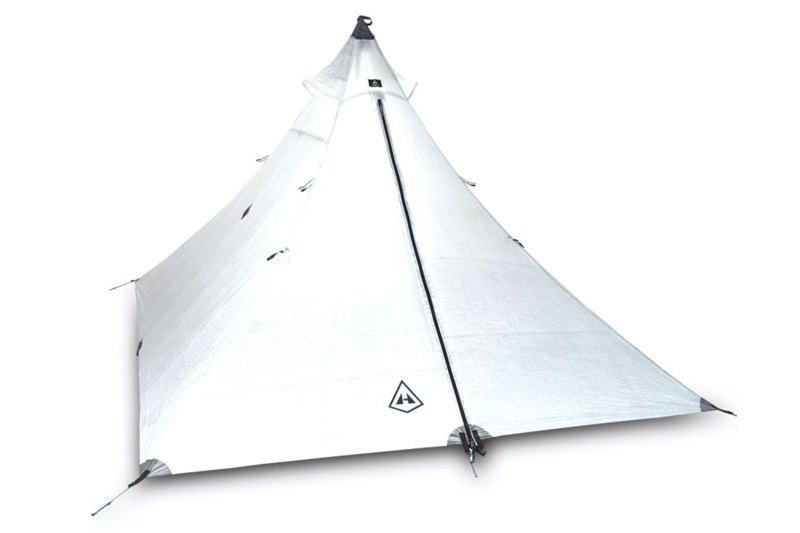 For ultra-minimalist backpackers who obsessively weigh their packs and question the necessity of every ounce of gear, the Hyperlite UltaMid 2 is the ideal four-season ultralight tent. The single-wall pyramid design is one of the smartest and strongest on the market. That design trades some convenience and creature comforts (like a built-in bug and floor protection) for weight. But, at just 1 pound 7.7 ounces (!), it's by far the lightest 4-season backpacking tent available. The unique setup requires lashing two trekking poles together to prop up the ceiling. That ceiling is one of the tallest of any four-season tent we tested, and the rectangular-shaped interior is spacious enough to sleep two with plenty of gear to boot. Like all Hyperlite products, the UltaMid 2's DCF material is lightweight, 100% waterproof, and extremely durable. This unique, high-quality design comes with an equally high price tag, however. Buyers should keep in mind the mesh insert and full/half floor inserts are sold separately.
Most Bombproof Four-Season Tent
Hilleberg Jannu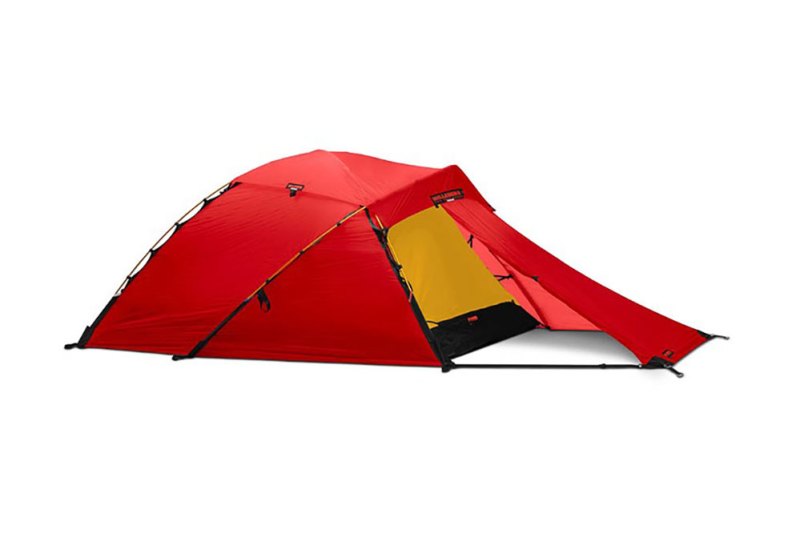 When you're planning for the worst conditions on Earth and money is no object, Hilleberg delivers the world's most bombproof tents. The Swedish manufacturer spares no expense on premium materials and legendary design to produce world-class tents. The Jannu is a true four-season tent with a stormworthy design that's resistant to heavy snow loads. Given its features and size, it's surprisingly lightweight enough (just over 6 pounds) to consider for summer mountaineering runs as well. Setup is a snap with multiple configurations. The downside is that all that innovation means a price tag north of $1,000.
Best Four-Season Dome Tent
Fjallraven Keb Dome 2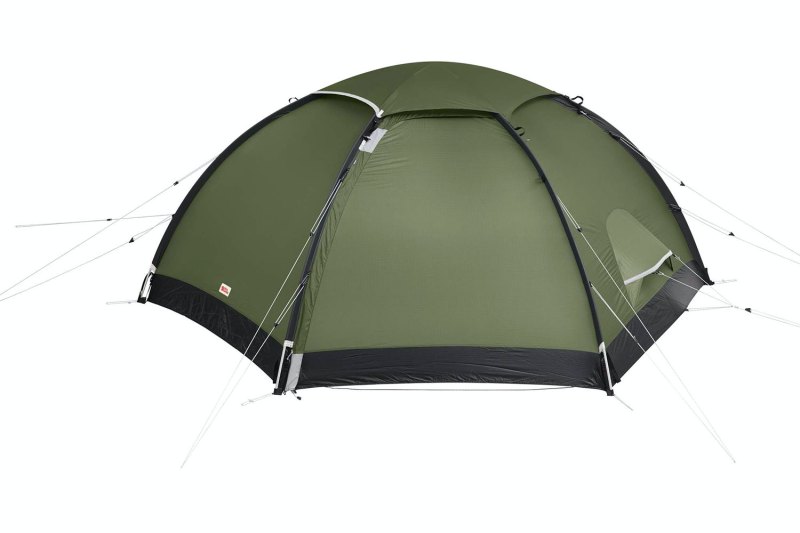 Fjallraven's Keb Dome 2 boasts many of the same near-bulletproof features as the Mountain 25, but in a dome construction. With a minimum weight of just over 8 pounds, it's the second heaviest tent on this list. However, all that heft translates to a durable, alpine-worthy tent with a 40D TripleRip sil exterior and a 30D Ripstop DWR inner material. It's robust enough to use in even the harshest mountaineering conditions. Dual entrances and excellent ventilation mean it works just as well for tropical, high-humidity expeditions, too. Oversized vestibules, a removable shelf, and a generous floorplan guarantee plenty of room for two campers to spread out with their best winter gear.
Best Four-Person Four-Season Tent
Mountain Hardwear Trango 4 Tent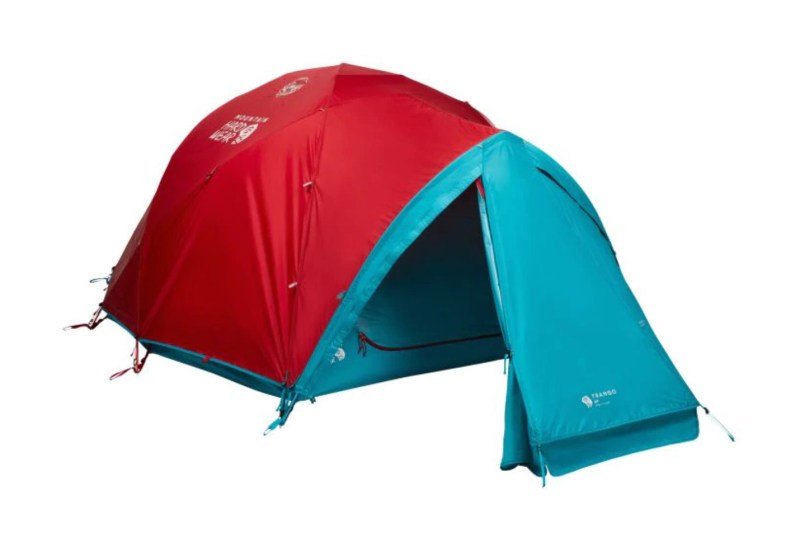 If you're planning a large-scale family camp or an ambitious summit expedition, you need a spacious four-person camping tent. Mountain Hardwear has long been a favorite of ours here at The Manual. Everything in the brand's deep outdoor gear catalog is cleverly designed, well-made, and priced within reason. The Trango 4 Tent is no exception. This alpine-grade tent makes no compromises and is ready to take on the most unrelenting cold-weather conditions. Straightforward color-coded poles make for a fast, easy setup. Dual mesh doors and vestibules allow for everyone in the group to spread out a bit with their gear. At just under $1,000 retail, it's not cheap. So, be sure to check Amazon and REI for the best deals on this and other four-season tents on sale.
Best Four-Season Tent for Quick Ascents
Black Diamond Firstlight 3P Tent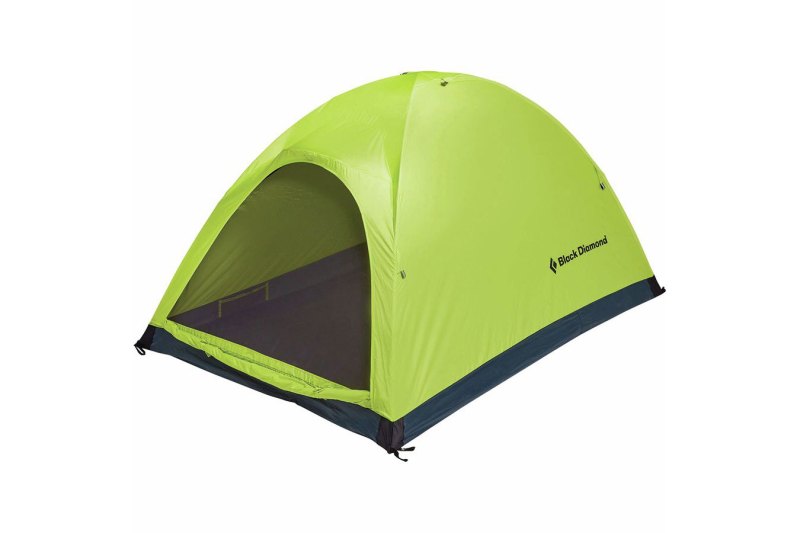 Black Diamond's Firstlight 3P is a love-it-or-hate-it tent among expeditioners. The minimalist, four-season model is ultra-packable and weighs just over 4 pounds — roughly half of other comparably sized cold-weather-ready tents. Unfortunately, all that weight savings results in a single-wall NanoShield shell that's water-resistant, but not waterproof. In alpine environments where rain is unlikely, this shouldn't be an issue. For campers who can overlook that shortcoming, the Firstlight is a reliable quick-ascent solution for ultralight packers who aren't ready to commit to the ascetic (and pricey) design of something like the UltaMid 2. The 33-square-foot floor is ample enough to sleep three with average gear, or two climbers with generous packs in tow. At $400, it's also among the cheapest mountain-ready camp solutions for three people.
For the best discounts on outdoor shelters this year, check out our roundup of the best cheap camping tent deals.
Editors' Recommendations