The square knot is one of many useful knots that every outdoorsman should know for when they're in the backcountry. The square knot is a binding knot designed to connect two ends of a rope that are the same diameter and style. This means it works best with the same rope — tied around an object, for example — or, failing this, using the same type of rope to connect together. While a square knot is secure, it should never be entrusted with your bodyweight or a key load, as it can capsize and fail. But that doesn't mean that the square knot isn't a key outdoor knot.
Believe it or not, most people already know how to tie a square knot — or are at least close to it — thanks to years of tying your shoelaces. In reality, what most people use to tie a shoelace is a version of the granny knot, which is what we get when we don't quite tie a square knot properly. While the granny knot is a secure enough knot for a pair of shoelaces, if you learn to tie a square knot, you'll find that your boots won't come untied when you're pounding the trail. The square knot is flat and sits flush against whatever you're tying up, allowing you to tie it close up to your package and make sure your bind stays secure. Here's how to tie a square knot in six easy steps.
How to tie a square knot
Step 1: Hold the two ends of the rope in either hand. Place the left-hand end of the rope over the top of the right-hand piece.
Step 2: Twist that same end under the right-hand piece of the rope.
Step 3: Pull the rope tight around the bundle or package and keep some pressure on the working portion of the knot.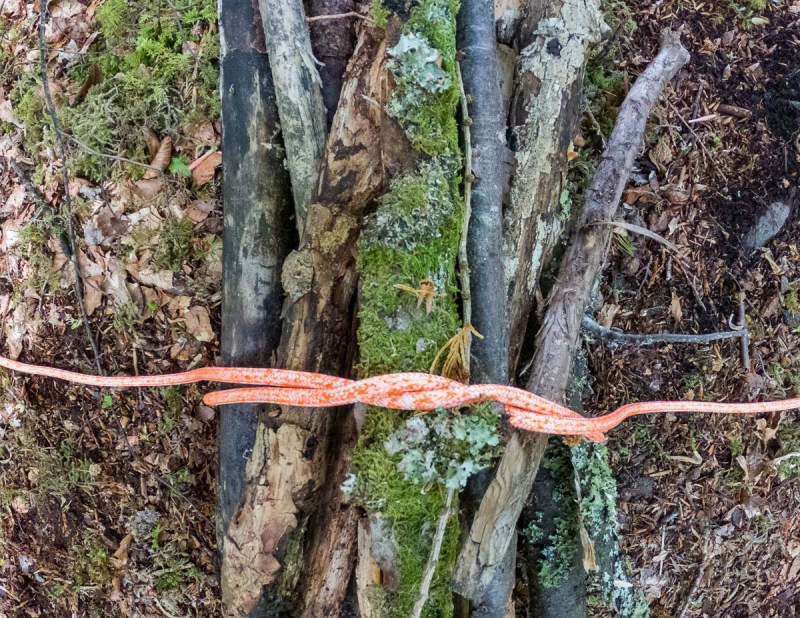 Step 4: Take both ends of the rope in your hands again and place the right-hand end over the left-hand piece.
Step 5: Wrap the right-hand end under the left-hand piece of rope.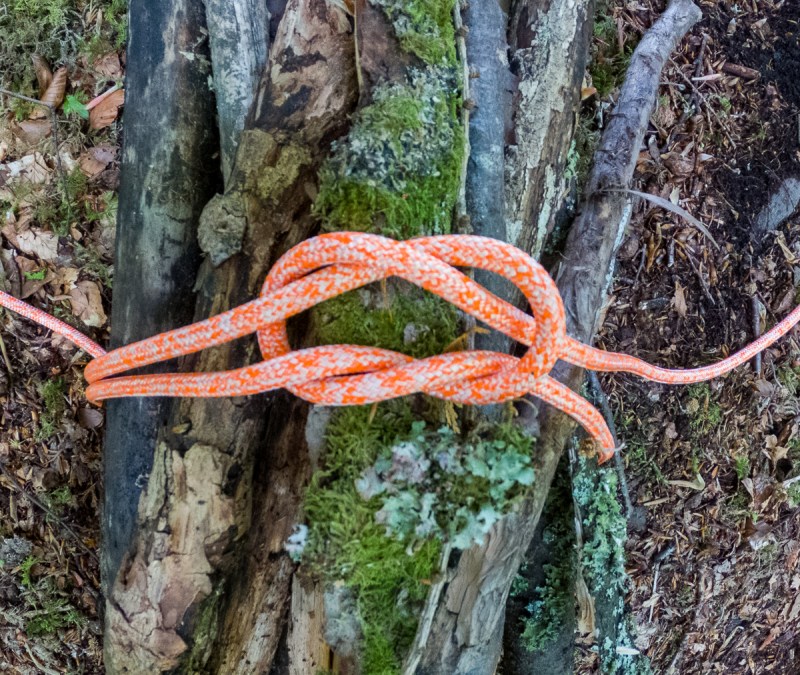 Step 6: Pull your square knot tight and ensure that it's seated correctly to prevent it from twisting over itself.
When to use a square knot
As we said earlier, you shouldn't be using a square knot for any situation where you need to secure a heavy load or when loading the rope with your body weight. But there are situations where it's the perfect knot, and these are just some of the many outdoor uses for this knot:
Securing a cord of firewood. It's much easier to haul your wood collection back to your campsite if it's properly tied at either end, and the square knot is the perfect way to secure your load.
Tying the ends of a bandage together. Every outdoorsman should have a first aid kit and basic first aid knowledge. The square knot keeps the pressure on your wound and stems bleeding while you tie your bandage.
Tidying away camping gear. Once you've wrapped up your tarp, bedding roll, blanket, or even your tent, you need to secure them to stop your gear from unraveling in your bag or the trunk of your car. Use the square knot for a secure package.
Next time you tie your shoes in the morning, take a moment to remind yourself that you're practicing a valuable skill for the next time you're outdoors and remember, you're an outdoorsman every day of the week.
Editors' Recommendations