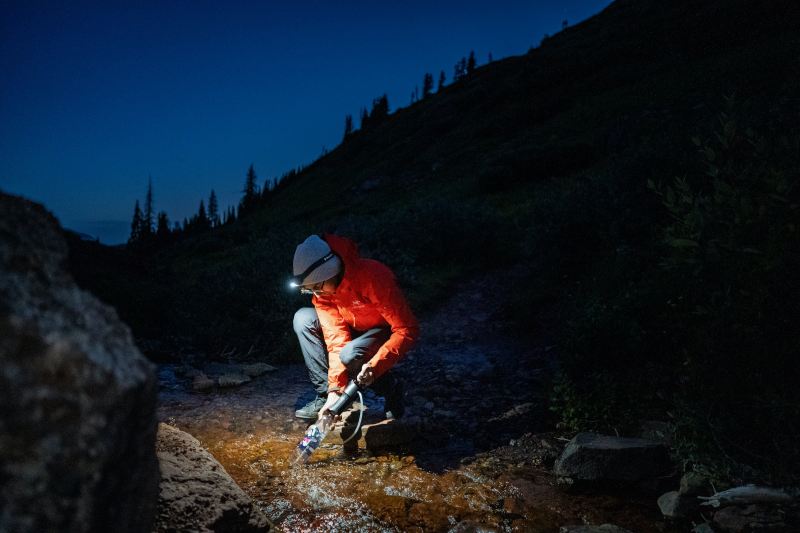 The importance of hiking hydration cannot be understated whether you're hitting the trails for a few hours or multiple weeks. But having enough water for hiking these distances can be a logistical challenge. As hikers, we should consume around half a liter of water every hour. But wait, that means that even for a four-hour hike, we have to carry two liters — that's two extra kilograms — of weight with us.
It's not practical. Instead of adding extra weight to your hiking backpack, collecting water on your route is more realistic. Plenty of hikers and trail runners are cautious about collecting water and with good reason. Water sources can contain harmful bacteria, and unsafe water can cause far greater issues than just an early end to your hiking trip. Safe water collection is a skill that every hiker and backpacker should learn, and here's a rundown of how to do it.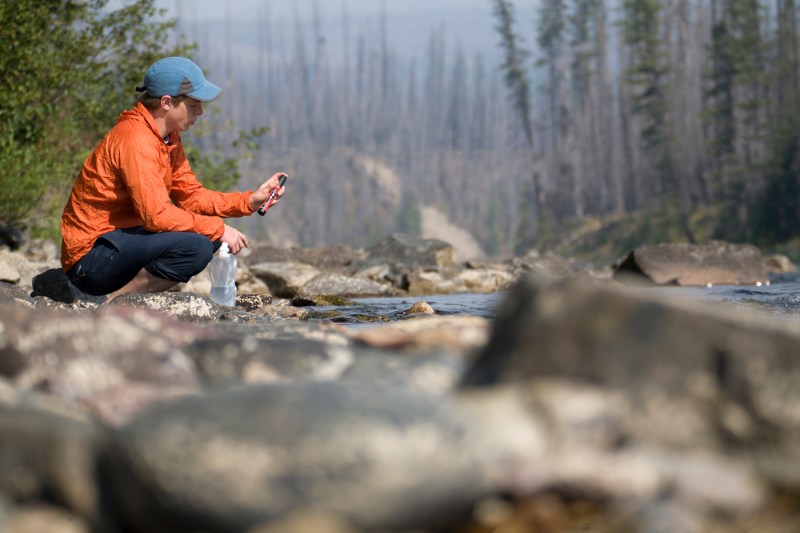 Selecting your water source
Refilling water for hiking and backpacking trips starts before the journey begins. Preparing for your hike should include looking up potential water refill points, whether man-made infrastructure — shops, campsites, etc. — or natural features. Ensure that water collected at campsites, or taps, is potable; otherwise, you should still purify the water.
For backcountry water collection, try to find a flowing stream or river. Flowing water is less prone to algae and bacterial buildup, and flies like mosquitos don't lay their eggs in flowing water. If no flowing water is available, look for clean, sediment-free water to purify. Survey your chosen water source, considering the following:
Check upstream for wildlife — living or dead. Pack animals and domesticated livestock tend to impact water cleanliness the most.
Check for signs of human impact or camping — including farmed ground, chemical usage, and poor waste disposal.
After heavy rain, sediment and bacteria wash into rivers and lakes — especially from managed or farmed land.
Brown scum or foam suggests bacterial growth or an environment where bacteria may thrive.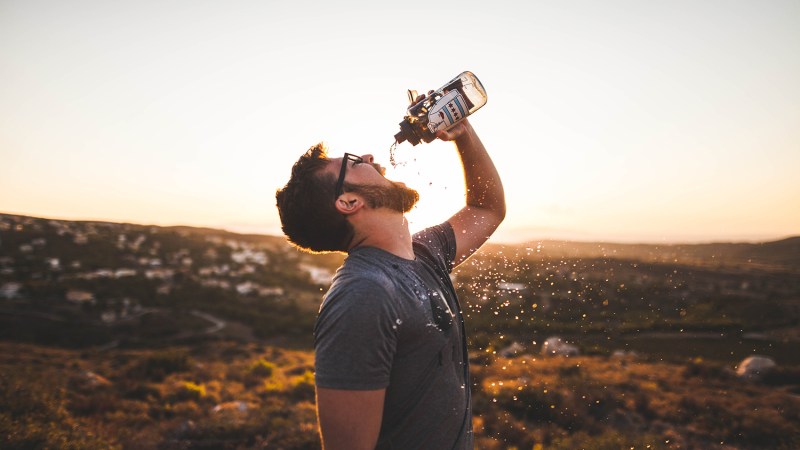 Water safety tips for hiking and backpacking
No matter how clean and free-flowing your chosen water source appears, you should purify your collected water before drinking or cooking. Collect your water from near the surface of your lake or river to avoid disturbing sediment on the bed; this is safer and won't clog up your water filter. If you're collecting water on a lake, look for a jetty or similar that can get you away from the banks and into deeper, usually cleaner water.
If you're on a hike, collect and rehydrate at the same time where possible. This allows you to set off hydrated with a full water stock. If you're collecting water for backpacking or camping, consider taking a large container — an empty hydration bladder packed down in your backpack usually works — to fill in camp so you have plenty of water for cooking and drinking without having to collect and purify water constantly. Keep your campsite several hundred feet from your water source and toilet further away — downstream from any collection points.
Editors' Recommendations