The summer season is here, and we all know how hot and dehydrating it can get. While water is the go-to solution to dehydration, there are other ways to keep yourself well-hydrated — including eating hydrating foods.
These foods with high water content will improve your hydration and provide essential nutrients to keep you cool and rejuvenated all summer. Not sure what foods to add to your grocery list? We've got you covered.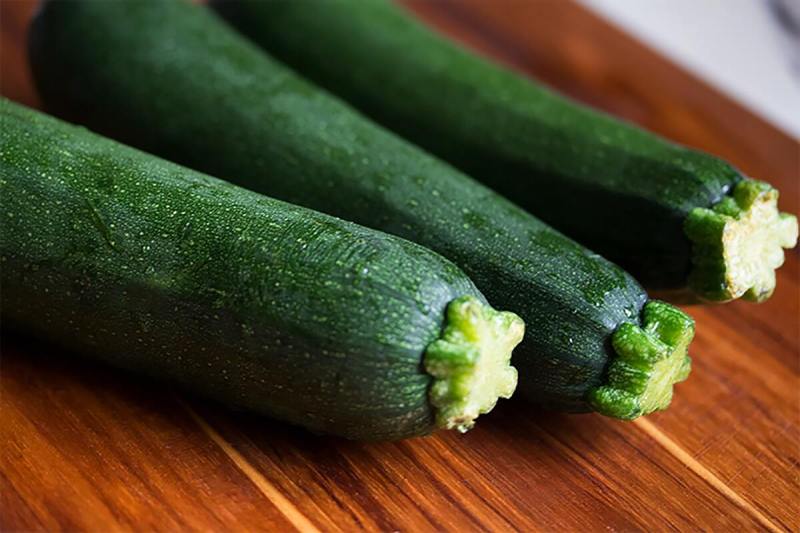 Zucchini
Zucchini is an excellent hydrating food to eat during the hot summer months. It contains 94.8 grams of water per 100 grams of fruit, making it one of the vegetables with the highest water content.
Further, it is rich in antioxidants, which can help protect your cells against damage from free radicals. It also contains carotenoids, which can help reduce inflammation and improve eye health.
Zucchini is low in calories and packed with essential vitamins and minerals, including potassium, vitamin C, and folate. Eating zucchini can help you feel full, as it is high in dietary fiber. Plus, it is incredibly versatile and can be used in a variety of dishes, from a salad to a stir-fry.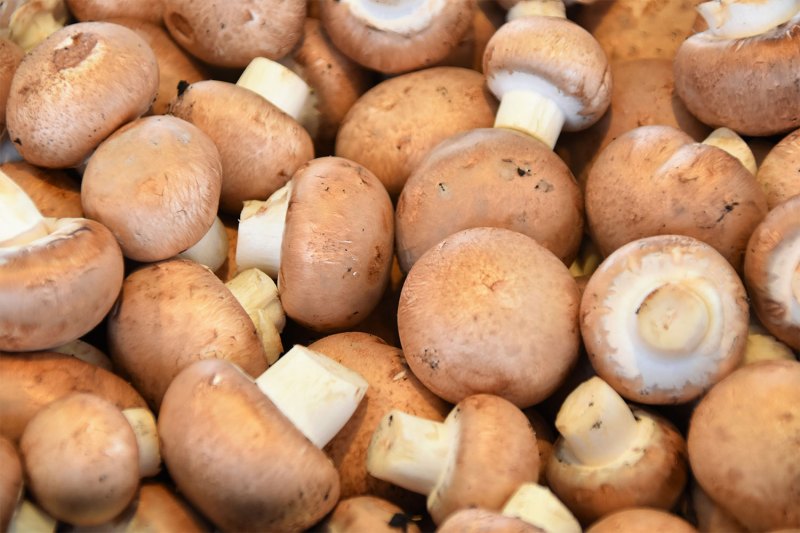 Mushrooms
The edible types of mushrooms are naturally high in water content and provide many health benefits. They are a great source of vitamins, minerals, and antioxidants, which can help protect against inflammation and disease.
They contain dietary fiber, which can help keep your digestive system running smoothly and aid in weight loss, and they're a great source of plant-based protein, making them an excellent option for vegetarians and vegans.
Additionally, mushrooms contain electrolytes, such as potassium and sodium, which can help replace the electrolytes lost through sweat. Importantly, they consist of about 90 percent water, and eating them can help you stay hydrated and regulate your body temperature in the summer.
Radishes
Radishes are crunchy, nutritious vegetables with a high water content of 95 percent. They are packed with beneficial compounds like glucosinolate and isothiocyanate, which aid in blood sugar regulation.
Radishes are rich in essential nutrients such as vitamin C, zinc, and phosphorus. These can help you fight skin dryness, acne, and rashes.
Their high water content helps to flush out toxins from the body, while their fiber content helps to promote healthy digestion. Additionally, radishes are low in calories and fat and are a good source of fiber, vitamin C, and folic acid.
Interestingly, they are incredibly versatile and can either be eaten raw as a crunchy snack or used to make pickles. Not to mention that they can be stir-fried, cooked in soups, and added to salads, sandwiches, and wraps.
Celery
Celery is a simple and versatile vegetable made up of 95 percent water. It contains several nutrients and minerals, which can help maintain necessary fluid levels in your body and support your immune system and overall health.
Importantly, it contains fiber that aids digestion, makes you less hungry, and prevents overeating, making it an excellent choice for those looking to lose or manage their weight and those who want a highly hydrating snack.
Like radishes, you can add celery to salads or cook it in soups, stews, and broths. It can be paired with various dips and sauces, including buffalo chicken dip, blue cheese dressing, spicy salsa, or blended with other ingredients like carrots, onions, tomatoes, bell peppers, and herbs.
Cantaloupe
Cantaloupe is a fruit rich in nutrients and has a high water content of about 90 percent. It is an excellent source of vitamin A, which is essential for healthy vision. Its high vitamin C content helps to boost your immune system and electrolyte potassium and regulates blood pressure.
Additionally, it is an excellent source of dietary fiber, which can help promote healthy digestion and prevent constipation. It is also low in calories, making it a great choice for people trying to lose or maintain a healthy weight.
Editors' Recommendations