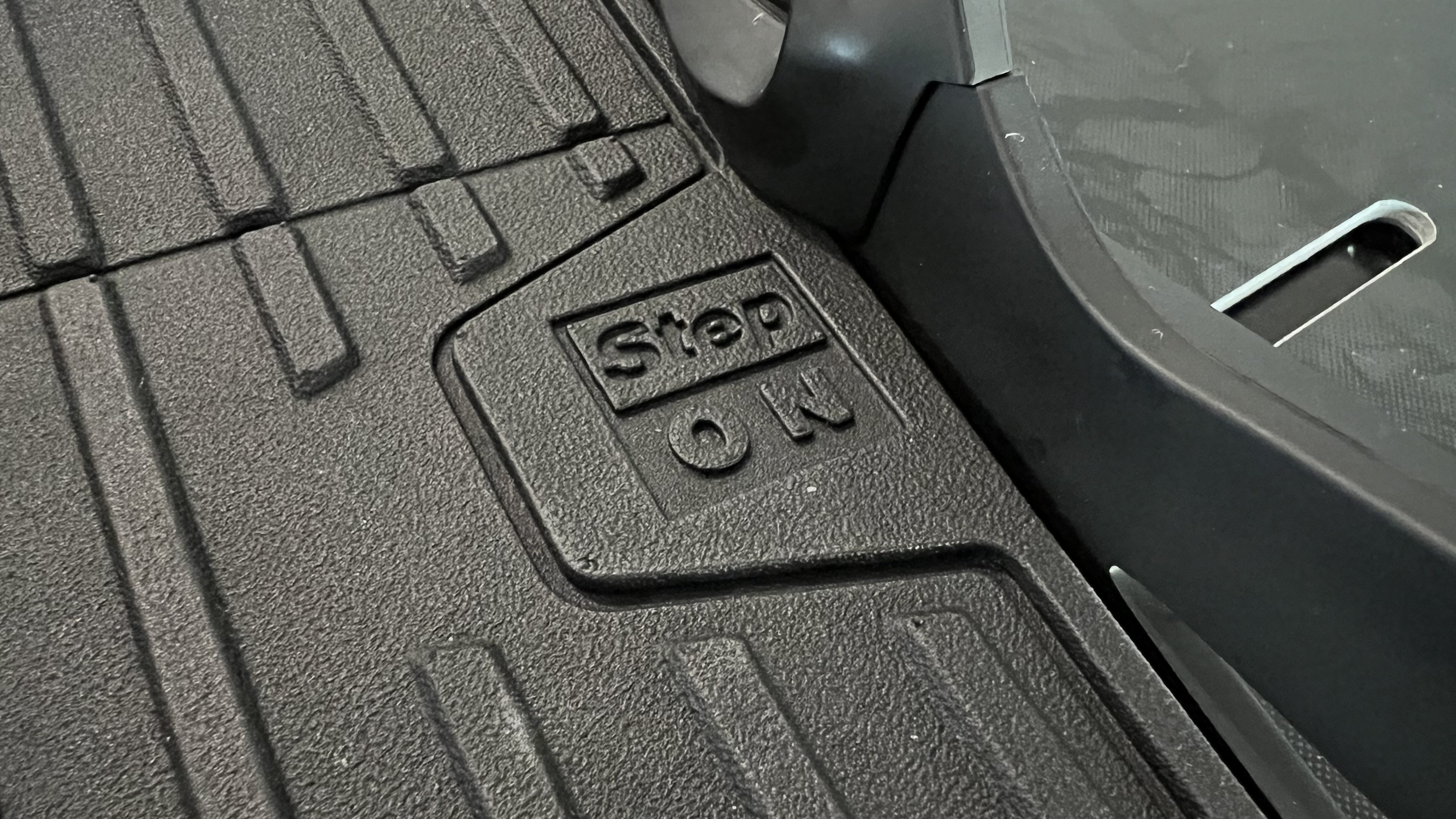 Step-on bindings (or step-in, depending on who makes them) are polarizing. For many, the act of ratcheting snowboard bindings down across the boots is just part of the snowboarding experience. Several brands have some form of step-into-them-without-really-adjusting-straps bindings, but let's not kid ourselves that, like much of snowboarding, Burton has set the standard. But does that mean Burton Step-On bindings and boots are the best you can get?
I've been testing Burton's setup for a full year with a few different boards to get the best idea of whether step-on bindings are worth investing in. Unlike so many other Burton Step:On reviews, I didn't take them out once or twice so I could write a hot-take. This is published after many months of testing and dozens of runs. I've been using Burton Step-Ons for almost two full seasons. Burton has been perfecting its Step-On system for over a decade.
What are Burton Step-On bindings?
Chances are you know what Step-On snowboard bindings are, but if you don't, the concept is simple: Step-On bindings allow you to lock a boot into the binding without the need to reach down and tighten straps across the boot. (You… step on… the board. Mind blown, I know.)
Traditional snowboard bindings strap you down to the snowboard, while Step-On bindings lock your boot into the binding. It's the same concept as skiing boots and bindings, just without the hard boot required for skiing.
lock you in at the heel of the boot and have clips on either side of the toe box of the boot at the forefoot. This three-point system is meant to lock you down at the most critical junctures to provide a secure fit that is comfortable and responsive.
Pros and cons of the Burton Step-On bundle
Pros:
Easy to lock boots into bindings and start riding quickly
Low profile bindings
No binding straps/hardware that can break or become damaged
No "extra" harnesses on the bindings
BOA lacing system in boots is phenomenal
Step-On boots fit and "walk" just like traditional snowboarding boots
Binding mechanism is durable and reliable
Boot clips are built into the boot and are incredibly durable
Rear boot clip can be replaced if damaged
Cons:
System requires special boots/bindings
Boots can't be used with "normal" bindings
Bindings can't be used with "normal" boots
Clips at the fore of the binding can break (not in my experience, but the internet says it happens, and it's definitely conceivable)
Burton Step-On bindings and boots: Things you should know
There are a few critical things to keep in mind when considering and bindings for your setup:
Because there are no straps to ratchet down, properly fit boots make all the difference. Be sure to find boots that aren't too large and give you that locked-in feeling once you have the Boa system as tight as you like. And not all Step-On boots have the same fit. I've tested Burton Step-On bindings with the Photon and Ruler Step-On boots. The two models fit differently.
Finding the right boot/binding sizing is key. You can't wedge your large boots into medium bindings, for instance. Supply chain and manufacturing constraints might make finding boots and bindings a bit difficult. (I believe Burton initially failed to anticipate how popular its Step-On system would be and kept its production runs limited. This seems to have been remedied for the most part, but the Step-On system is still insanely popular. If you see boot and/or bindings you want, snap them up quickly.)
The bindings install normally. There's still a plate under the footbed, and you still screw the bindings to your snowboard. Burton Step-On bindings come with a single plate and two sets of screws: one set for the company's proprietary channel system, and one set for boards with the typical eight-hole arrangement for bindings.
People will ask about them (or talk smack to you

about

them). More than one liftie took the opportunity to tell me how they prefer "traditional" bindings. When I asked if they'd tried the Burton Step-On boots and bindings, every single one of them admitted they hadn't. A few other snowboarders were curious, which happened when I'd do something cool like step out as I was riding flats into the lift line or when we shared a long lift back up the mountain.
You must commit to the system. Step-On boots may work with traditional bindings, but I wouldn't suggest it. I do know you can't wear "traditional" boots with the Step-On bindings. Either way, it's a system, and you have to be all-in on it.
Stepping in and out is a new sensation. I'm not talking about how cool it is to avoid strapping in – I'm talking about how Step-On works for your physiology. Burton advises that when stepping in, you lock the heel in first, then snap the toe clips into place. When stepping out, you should release the heel and angle or twist your toe box out of the bindings. It's an action and feeling you likely haven't experienced with traditional bindings, so practice stepping in and out at home a few times before you hit the mountain. (See GIF above.)
Get spare parts. Though I've had zero issues with breakage (again, over

two

seasons), the internet says toe clips can break on the Step-On bindings. While you can but a rear clip for your boots, Burton tells me they prefer people not repair or replace parts on their Step-On bindings. They would rather a certified technician do this. Unless you're somewhere like Vail where there is a Burton shop within eyesight of chair lifts and gondolas, you may be out of luck if a clip on the binding breaks.
They work well when you're not fully locked in. There were a few times I started a run without a toe clip fully engaged or the heel clip not catching properly. This was all user error – I didn't step down firmly enough and/or wiggle into place – but the Step-On system worked fine in these instances, too. You'll likely feel "loose" in the binding if this happens, which just means you need to stomp down a bit and lock yourself in. No big deal.
Yes, the high backs are adjustable. You can still adjust forward-lean on the Step-On bindings. Be sure to adjust the footbed length when installing, too.
You have options. Burton has a variety of Step-On bindings with unique feel profiles. You can also purchase different boots with unique features as well. The Burton Step-On Photon boot, for instance, has a strap across the bridge of the foot for a more traditional-binding feel. The Burton Step-On Ruler does not have a strap but has a more snug fit overall, in my experience. Other manufacturers make boots for the Step-On system, too. Find what you like. You have options.
When folded down, they're really low-profile. Ever had a binding strap slapping the top of your car in a roof-mounted ski or snowboard rack while you drove to or from the mountain? Ever had a binding clip catch something random or snag fabric? Burton Step-On bindings are incredibly low-profile when folded, and it's one of those subtle benefits I just love about the system.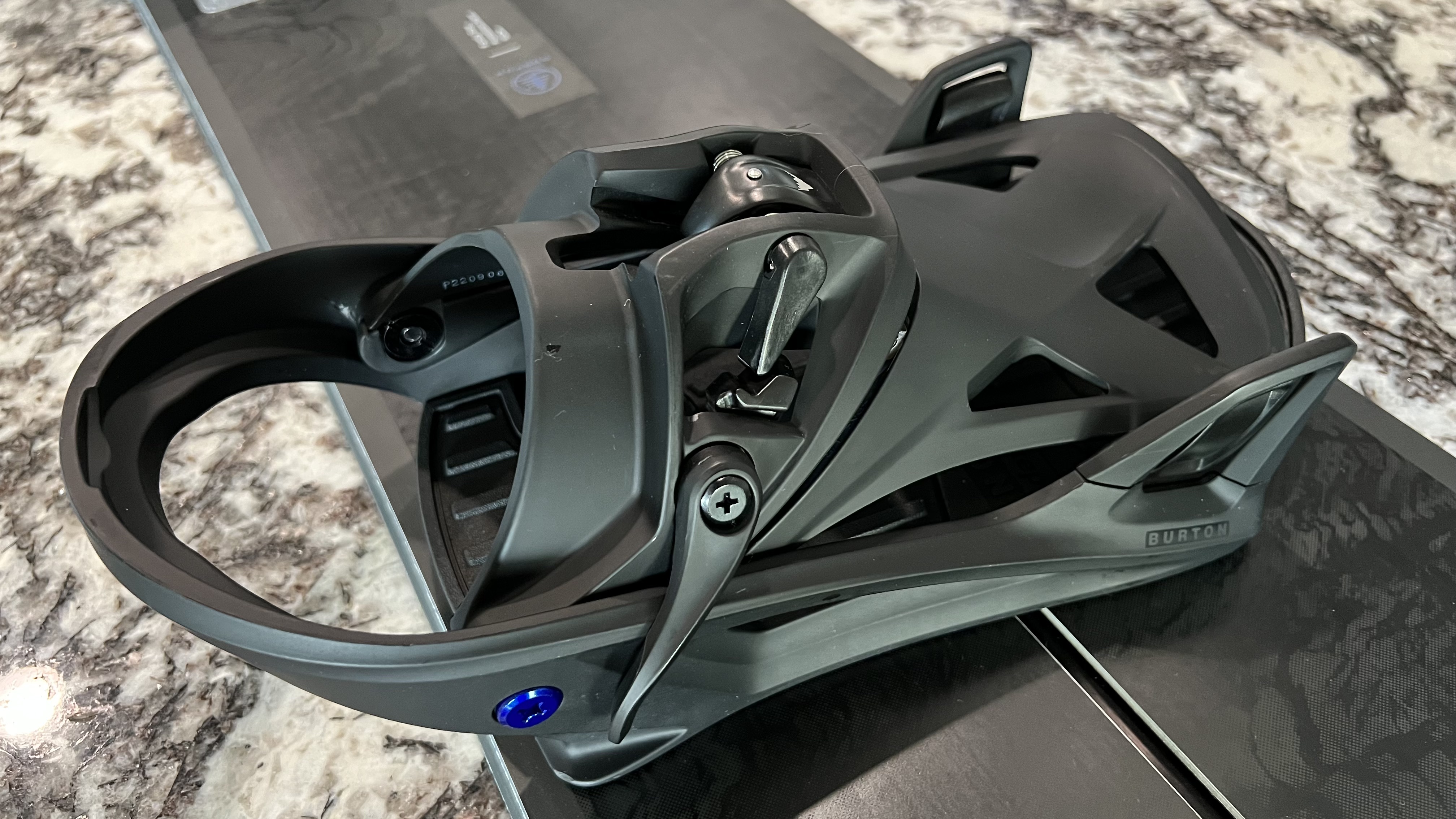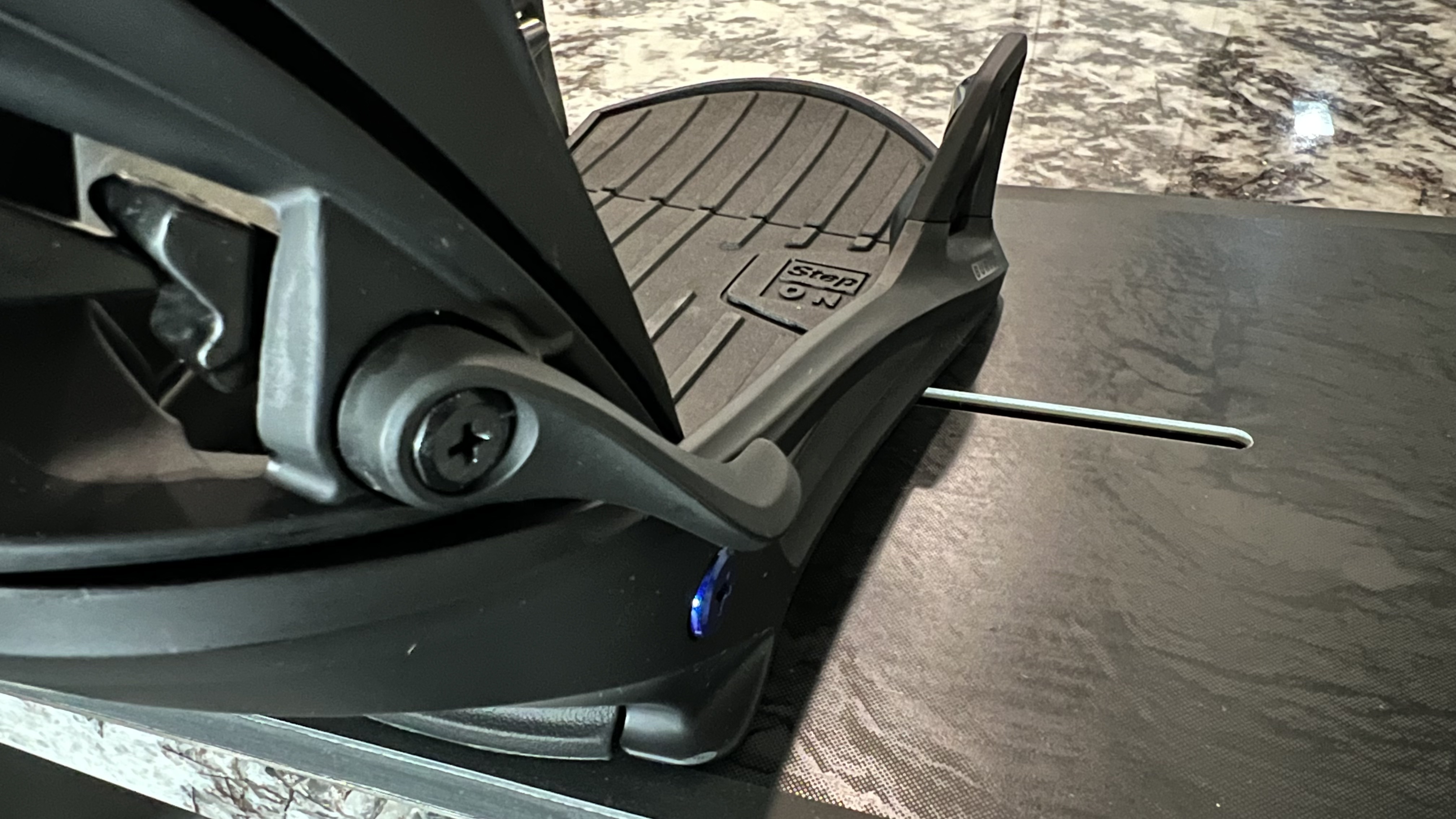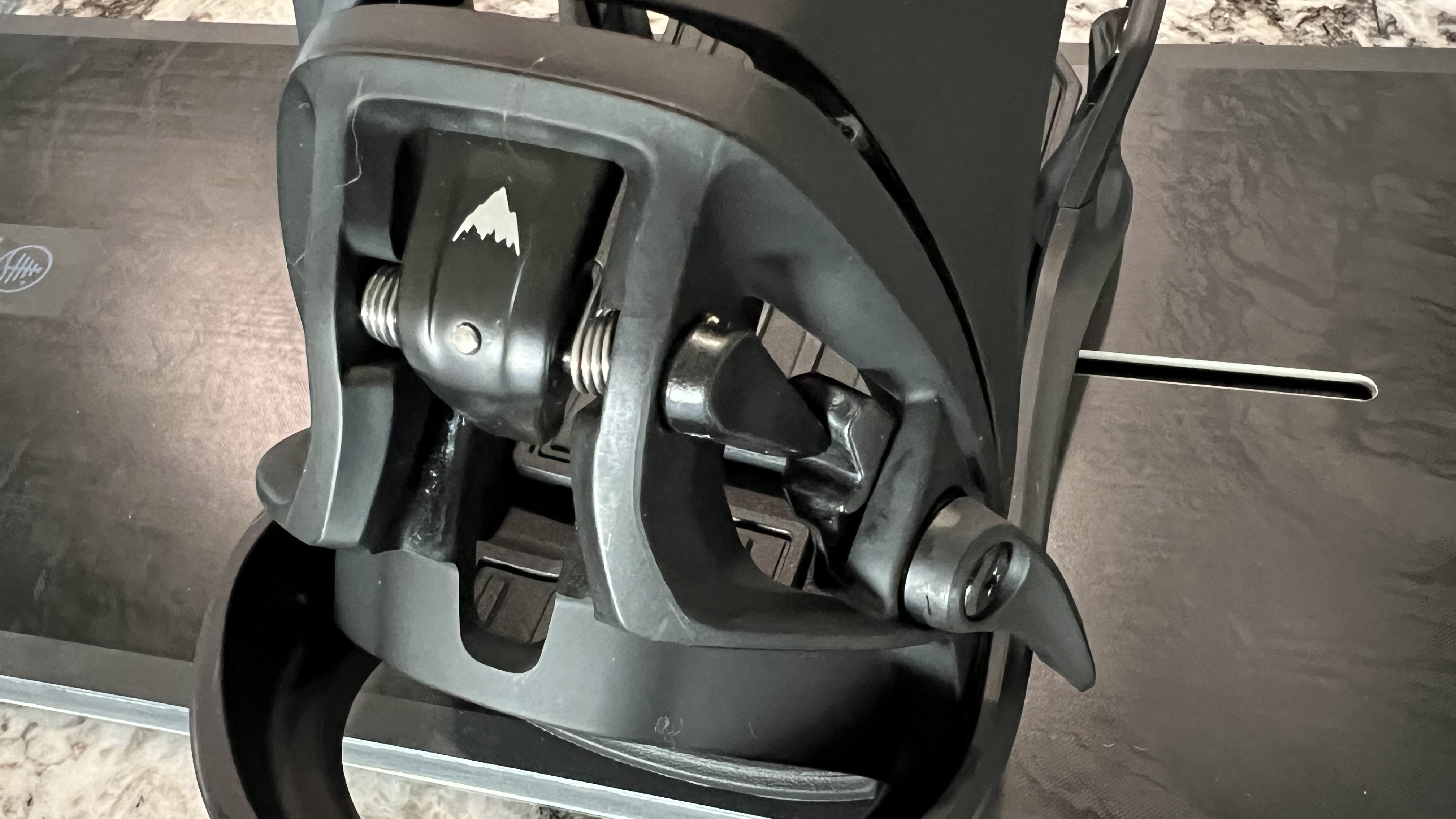 Burton Step-On bindings and boots: Performance
I won't pretend I took to the Burton Step-On system immediately. When I first snapped my boots into place, I said, "That's it?" out loud. I thought, "Okay, so I tightened the boots up, snapped them into the bindings, and now I just ride? Feels wrong."
But I pointed my board down the fall line, fully expecting to crash at some point and see my board go flying off like so many skiing mishap GIFs on social media. After all, it's difficult to ignore Step-On bindings are a lot like ski bindings, so would I suffer the same fate? Would I be "that guy" on the mountain?
As it turns out, I've had more success with Step-On binding reliability than I do traditional bindings. Sure, it's a bit strange at first not to have straps to fiddle with. But the Step-On bindings didn't come loose from the boot when I was locked into place.
This might be the undervalued bit about Step-On bindings: when you are fully locked into place, you know the experience is about to be perfect.
Let me explain. If Step-On bindings are caked with snow, the clips on your boots simply won't match up with the locks on the bindings, and you can't lock into place. Clear the snow away, and you're fine.
That's not to say your bindings must be totally clear of all snow – you just can't lock into place on top of caked-on snow in the binding as you can with traditional bindings. This was a talking point for more than one liftie at the mountains I tested the Step-On boots and bindings – that you had to keep Step-On bindings clear of snow – but it's really more a safety feature in my view. And I'd rather have to clear snow before I lock into my bindings than have them come loose because I strapped in on top of a bed of snow that fell away as I rode and made the bindings loosen.
That said, on a powder day at Vail, the Step-On system presented a fussy situation when it came to snow. I lost speed on a catwalk and had to step out and skate for a bit. When I sat down on the side to strap back in, there was a ton of snow on the board and in the rear binding. The boot wouldn't lock into place with so much snow, and I had to take great care to clear it away. Not an issue, just something to consider.
Pro tip: clear snow from the Burton Step-On binding's rear clip by activating the release level a few times. Works like a charm.
I slapped snow off the base of the binding, fiddled with the release lever a few times to clear snow from the back of the binding, and I was back in business. A bit fussy, sure, but I'd much rather have that experience than strapping on top of caked snow that falls away as I ride and makes my boot loose in the binding.
Do Burton Step-On bindings stay on?
I am the poster child for those "do I love snowboarding/am I good at it?" meme videos on Instagram. I catch edges at dumb times. I fall on catwalks because I am distracted by pretty snow-covered trees. I do reverse 180s on accident because I wasn't prepared for the side hits. (It looks cool, though. I think. Hopefully.)
I've also had my share of brutal crashes on these bindings, and they've never given me any pause whatsoever. I stay locked in. I've never had so much as a toe clip come free. As small as the bits that lock you into place are, they hold up exceptionally well. (Or down, maybe? You get the point.)
The only time I had any issue with the boot feeling loose in the bindings was when I failed to lock the heel into place. I carved and felt my rear foot come up a bit more than I was used to. So I stopped, stomped down to lock in, and rode on.
When I am locked in properly, there is never an issue with the Burton Step-On system.
Who should buy Burton Step-On boots and bindings?
Be aware that step-in or step-on bindings – again, whatever designation you prefer, and we're mindful "step-on" is a Burton marketing moniker – are a paradigm shift. We've reached a point where the various systems are so good that snowboarders are seeking them out. These systems are no longer curiosities for bleeding-edge beta testers.
If you're really into the act of strapping into bindings, the Step-On system isn't for you. If you have a favorite pair of random boots that aren't Step-On compatible (yes, non-Burton brands make Step-On boots!), keep on strappin' in. If you like to style your bindings to your board's design, Step-Ons may not be for you as there are limited style options right now.
Those ready to take the next evolutionary step (pun intended) with snowboard bindings should absolutely buy Burton Step-On boots and bindings. The system is a zero-compromise platform for how you attach yourself to a snowboard.
This isn't superfluous praise for something I've tested once or twice. I've been riding Step-Ons for a full year over two seasons and in various conditions. I've traveled with them, I've crashed with them, I've carved hard and hit jumps with them. The only thing I don't do with Step-Ons is think twice about how they're performing. Like any great boot-binding combination, Step-On does its job while I have fun.
Nothing is perfect, but those who have been snowboarding for a good long while know step-in and/or step-on bindings have been a work in progress for quite some time. I remember some very clumsy systems popping up over the years. Burton Step-On feels like years of tireless effort have paid off.
Like all things Burton does, Step-On bindings focus on performance. Burton Step-On performs as well as traditional boot-binding tandems. Maybe better. If I objectively consider the time this system has not performed as expected, it was actually my fault, or there was just a bit too much powder underfoot (as if that were ever really a "problem").
Nothing is flawless in life or snowboarding, but the Burton Step-On boot and binding system is as close to perfect as I can imagine a snowboarding boot and binding system can be. Over two seasons of testing Burton Step-On in various conditions and on several boards – all with no breakage or wear-and-tear issues – I've turned (carved?) the corner on traditional boots and bindings.
is definitely the future, and it's here now. Sorry, lifties.
Editors' Recommendations