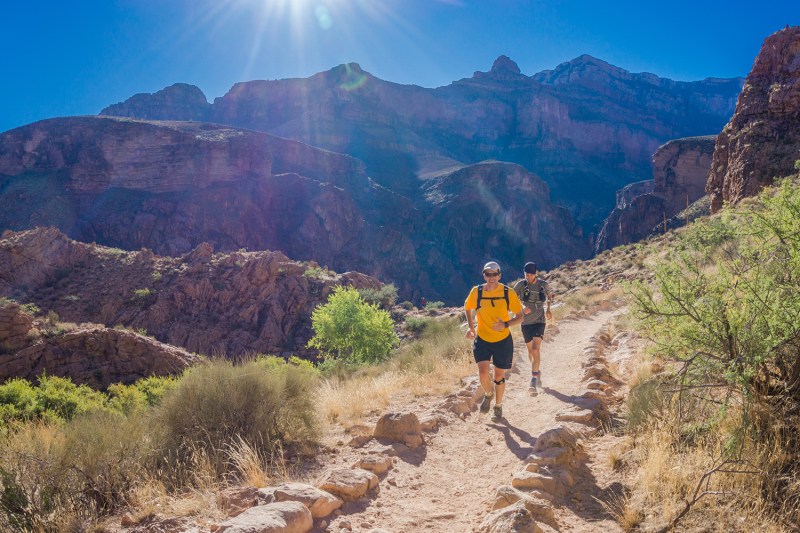 One of the biggest lessons of childhood is that one bad decision often leads to another. Passing Algebra puts you in Geometry which ultimately earns you a desk in Calculus, which is a fancy word for torture. The same goes for pastimes. Going to your first board game night puts you at risk of joining a Dungeons and Dragons club, which will evolve into a Magic the Gathering tournament, and then all of a sudden you'll be wearing a cloak to school. It's a slippery slope, folks.
In the same vein, casually following a friend to middle school cross country practice is a dicier decision than it sounds at face value. An afternoon "fun run" will lead to two, then five, and then you'll be racing a 5K every other weekend. Soon you'll find yourself at the starting line for a marathon. Addicted to endorphins, most find their way to trail running, whether that be your local park or something further away, in the mountains.
At which point the only help I can offer you some suggestions on the best gear to bring along. A fellow addict myself, here is what I now use on a daily basis.
Best Trail Running Shoes: Hoka One One Evo Speedgoat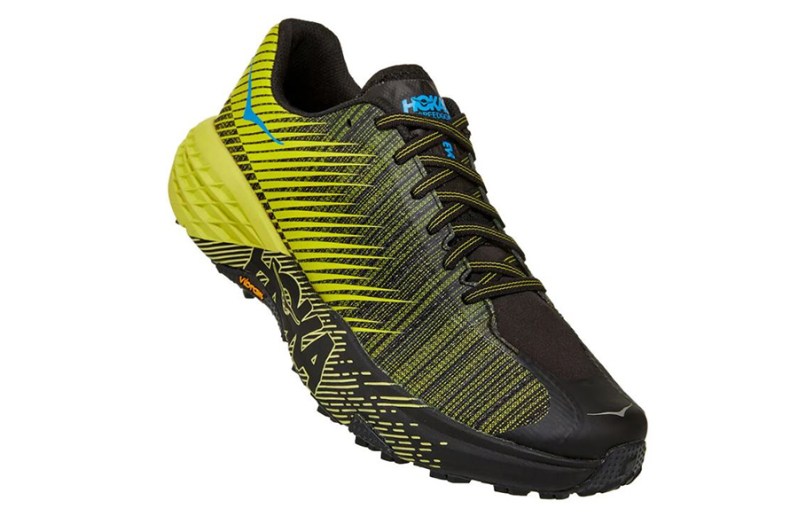 Newly launched, the Evo Speedgoat is my new favorite trail shoe on the market. The best of both worlds, the Evo Speedgoat is a hybrid between the lauded Speedgoat 3 and the race-focused Evo Mafate. It has a light shoebox, cushioned sole, and aggressive treads, which combine to create the best overall shoe I've tested this year. After a couple of hundred miles in it, I'm hooked.
Best Trail Running Socks: Fits Micro Light Runner Mini-Crew Sock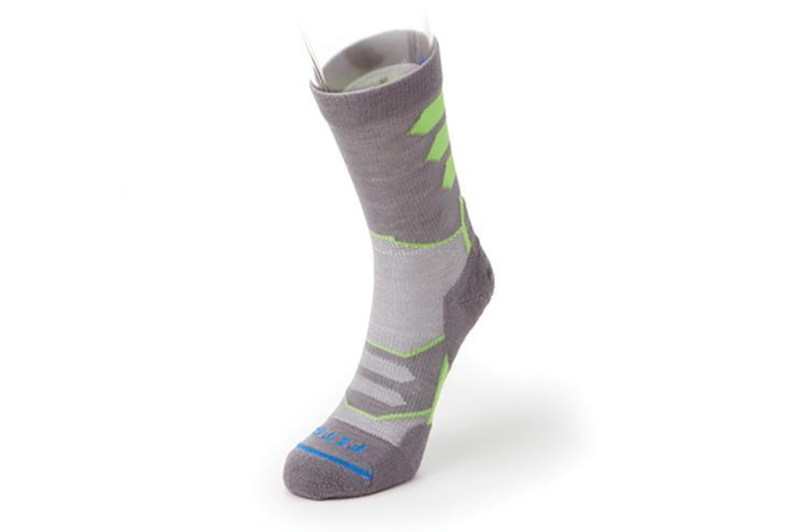 While the search for the perfect wool sock will always be an eternal project for me, this new mid-weight and mid-height runner from Fits is the closest I've found so far. The new sock is surprisingly durable, ultra-breathable, and creates a snug fit. This has made them my go-to running socks this summer.
Best Race Vest: Nathan VaporKrar 2.0 4 Liter Men's Race Vest
Recently revised with a handful of small updates which make a big difference, the 2.0 VaporKrar is my favorite running vest. Just enough storage for a recent 40-plus mile run in Tetons, without a ton of added bulk or excess material. The pack has an option for a larger bladder or soft flasks in the front. The front has lots of storage for snacks and an easily accessible phone pocket, which helps keep me moving fast. And the best part – the snug, skin-like design mitigates most of the bounce.
Best Trail Running Clothes: Under Armour Qualifier HexDelta Shirt and Qualifier 2-in-1 Shorts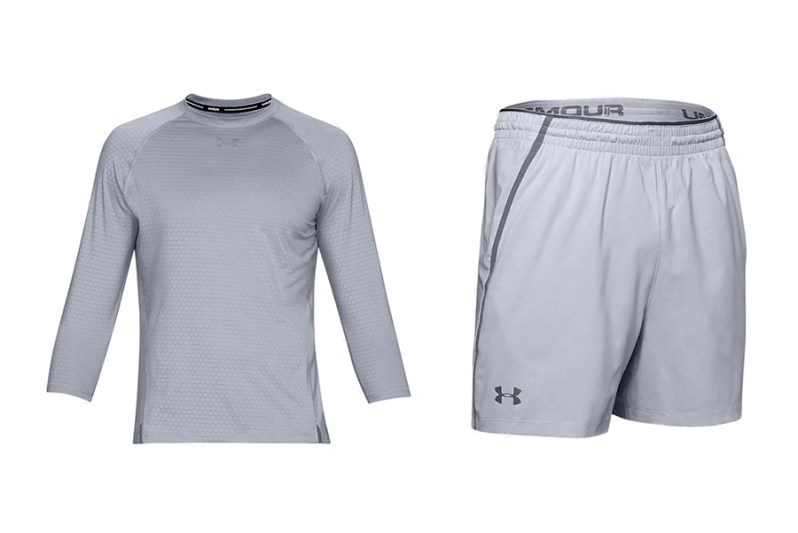 Tested on a recent three-day stage race in Colorado, Underarmour's new running collection is simple, soft, and lightweight. A big fan of compression for long runs, I appreciated the design of the Qualifier shorts and still found them surprisingly breathable. The shirt is much of the same; I used the long sleeves to cover up on sunny days.
Best Running Watch: Garmin Fenix 5
To be fully transparent, I don't really like watches. That is until I found the Fenix 5. The battery last seemingly forever, the maps have been a helpful navigation tool a handful of times already, and the accuracy of the GPS is spot on. In just a month I've transitioned fully away from my phone and other devices to just the Garmin watch because it's so simple and reliable.
Best Trail Running Snack: GU Energy Labs Summit Tea Drink Mix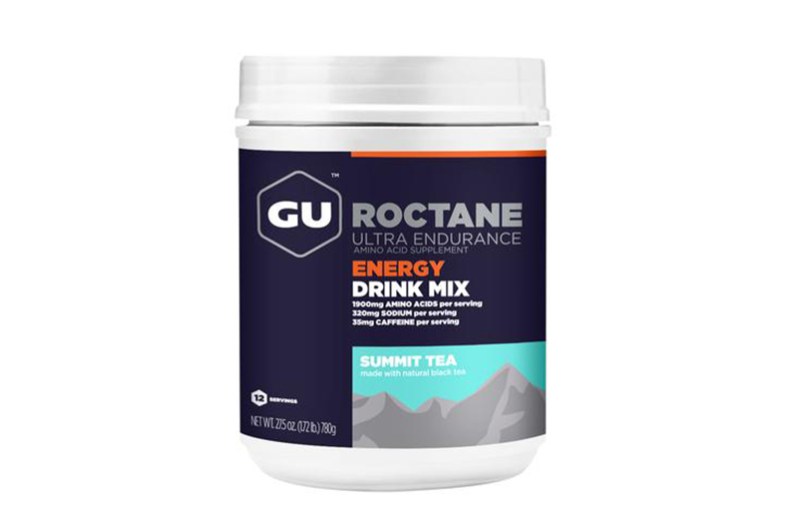 For those familiar with distance running in the summer, one of the biggest challenges is getting enough calories to go down. The best solution to do this on hot days at high elevation is to drink some of your carbs and the tastiest option out there is GU Energy's new Summit Tea mix. Carbs, sodium, and amino acids, all in a simple flavor.
Editors' Recommendations