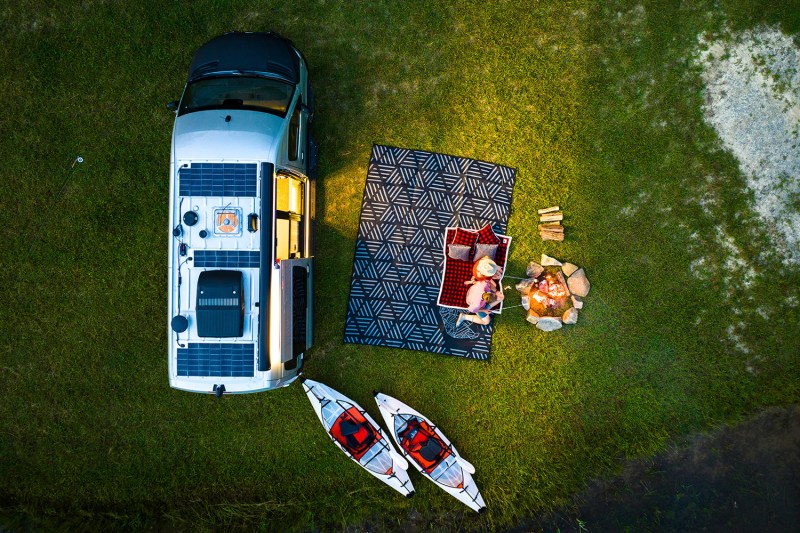 If living the van life has taught us anything, it's that you really can fit all the essentials and most of the creature comforts you could ever need in a surprisingly small space. But most van lifers will tell you that it's not without compromise. Leave it to Airstream to flip that conventional thinking on its head. Along with its all-new, off-road-worthy Trade Wind travel trailer, the company just released one of its most rugged touring coaches to date. It's a deft blend of versatility, luxury, and go-anywhere, adventure-ready design — all in a surprisingly compact footprint.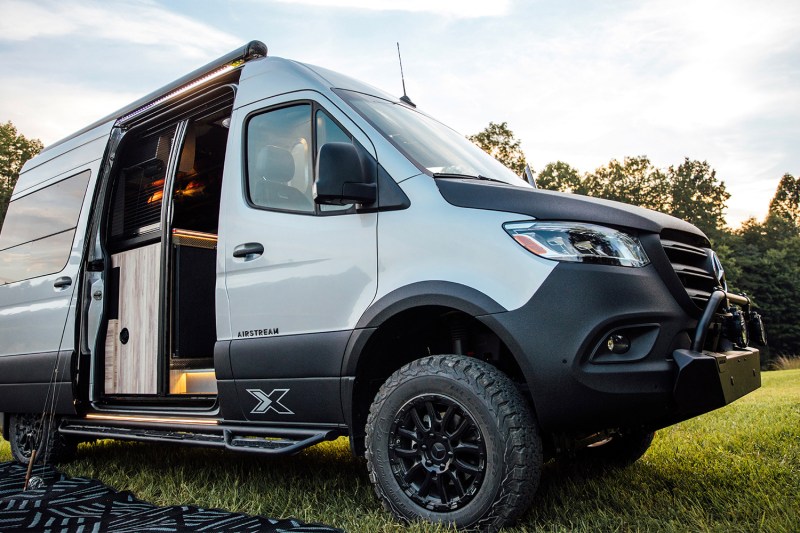 The new Interstate 19X touring coach is the smaller brother to Airstream's Interstate 24X, released a few years ago. Like the 24X, the latest version is built for serious, go-anywhere exploration. That includes standard all-terrain tires, an ultra-durable black coating to protect the exterior on rough trails, and four-wheel drive (with optional all-wheel drive). Under the hood is a very capable High Output Turbo Diesel engine with the power to take you anywhere and enough torque to pull up to 5,000 pounds. It's all built on a nimble, 19-foot Mercedes Sprinter chassis that's roughly the size of a Ford F-150.
It's clear the Interstate 19X pulls heavy inspiration from Airstream's adventure-focused line of Basecamp travel trailers. This van life rig features liberal storage space throughout. Oversized cubbies allow for stashing everything from your best hiking backpacks to essential fishing gear to paddling accessories. On the exterior, a versatile, aircraft-grade-aluminum L-track system makes room for much larger equipment, like kayaks, fishing poles, and even extra-large stand-up paddleboards.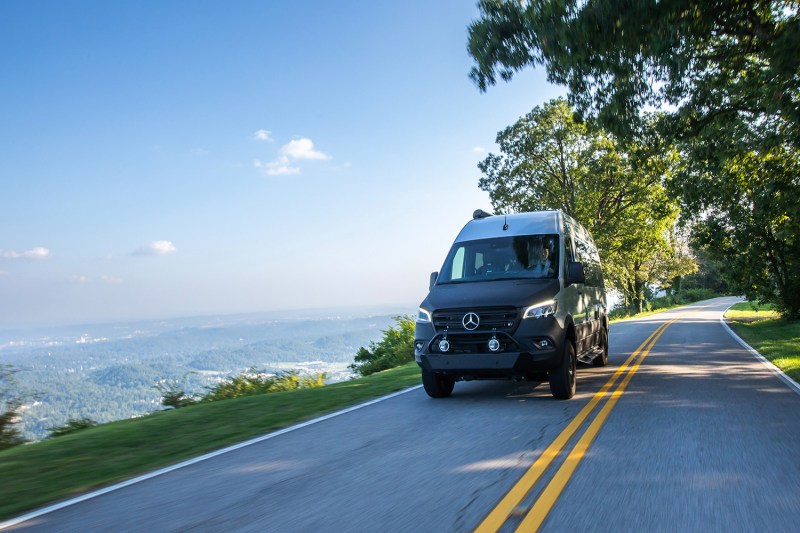 Inside, again, the Basecamp design inspiration is evident. The Interstate 19X is roomy enough to seat four adults and sleep two. Plus, it offers most of the amenities of a more luxurious Class A motorhome but in a much smaller package. There's a complete galley kitchen with a 1,000-watt induction cooktop, a deep sink with a cutting board cover, and a 0.7-cubic-foot microwave. The wet bath includes a sink, shower, and even a residential toilet with a macerating system to make for easy disposal of grey and wastewater.
But, the beating heart (literally) of any serious off-road-ready rig is its power system, and here, too, the Interstate 19X delivers. At the core is a 200Ah battery bank featuring two Deep Cycle Lithium Battle Born Batteries (LiFePO4). They're paired with a 30-amp energy management system and a 2,000-watt inverter to power just about any residential appliance you can imagine. The power system can be topped up via 250 watts of military-grade, rooftop-mounted solar panels or the onboard generator that's beefy enough to run the 13,500 BTU air conditioner.
Of course, all this go-anywhere, adventure-ready luxury doesn't come cheap. Starting price for the Airstream Interstate 19X? Just under $200,000. And that's before you start ticking all the option boxes. But, hey, if you sell your house and car to buy one, you'll probably be ahead of the game.
Editors' Recommendations