For some reason, electric vehicles are still polarizing (pun intended) for many consumers. Make no mistake, though, EVs are the way of the future, and not just for cars, trucks, and SUVs, but for recreational vehicles, too. California-based Pebble just announced presales for its all-new, high-tech Flow travel trailer with a revolutionary design that hints at some very good things to come for future RV owners.
Travel trailers aren't typically powered, so the idea of calling one an "electric vehicle" might seem strange. But it's clear the Flow is no ordinary travel trailer. At its core is a next-generation electrical system with universal charging and a hefty rooftop-mounted solar array. All of that tech powers a dual-motor active propulsion assist system, which helps to propel the Flow down the road electrically. With an advanced streamlined design (which the company claims is 300% more aerodynamic than even the lightest travel trailers), it also helps to reduce drag on the tow vehicle and improve fuel economy.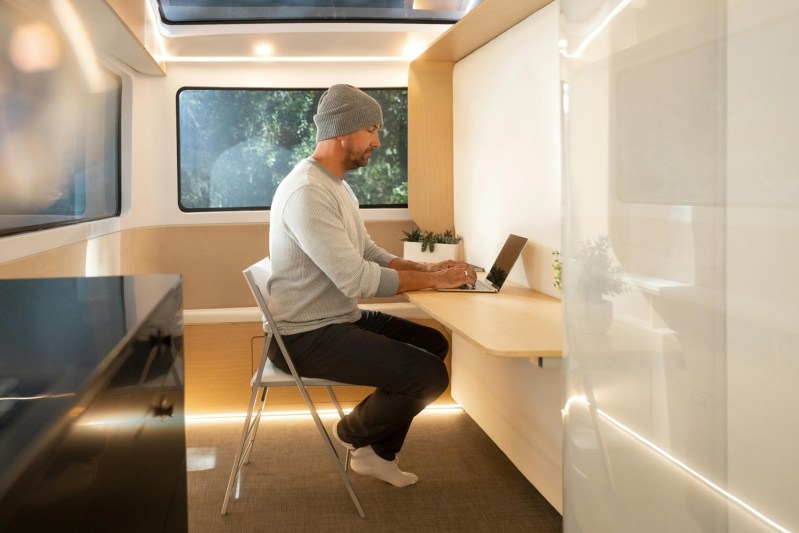 Features of the Flow
The Flow also includes plenty of clever tech to help ease setup and life at camp. With the Magic Hitch feature, for example, this futuristic travel trailer can automatically position itself to hitch to the tow vehicle. In "InstaCamp" Mode, it can extend or retract the most common camp features, like stairs, stabilizers, and a power awning — all at the press of a button. The companion app also lets owners remotely control everything from their smartphones, including locks, lights, and even the ambient temperature inside.
It's all powered by a beefy 45 kWh lithium-ion-phosphate battery pack designed to run every single appliance onboard. For reference, that's 3.5 times more capacity than a Tesla Powerwall. Coupled with the 1kW of rooftop solar, the Flow can operate off-grid for up to a week. Not surprisingly, Pebble confirms the Flow will also come with plug-and-play support for Starlink, so you can literally work and stream the best Netflix shows from anywhere.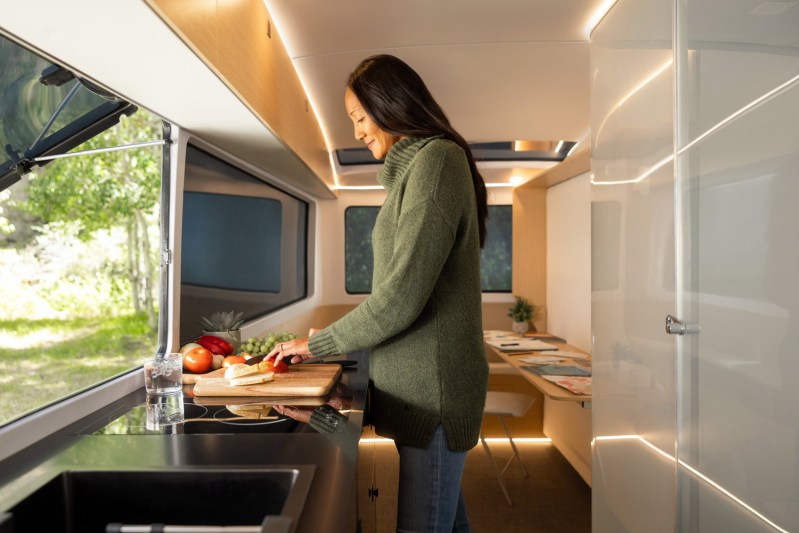 The Flow was designed from the ground up for full-time (or at least very extended) life on the road. Inside, there's room to sleep four adults courtesy of a retractable Murphy bed and a fully convertible dinette. The kitchen is kitted out with a six-cubic-foot fridge and a multi-use convection oven with a portable induction cooktop that can be moved outside for camping or tailgating. One of the coolest interior features is the bathroom, with a shower, toilet, and on-demand hot water — all wrapped in electrochromic privacy glass that goes from clear to frosted at the push of a button.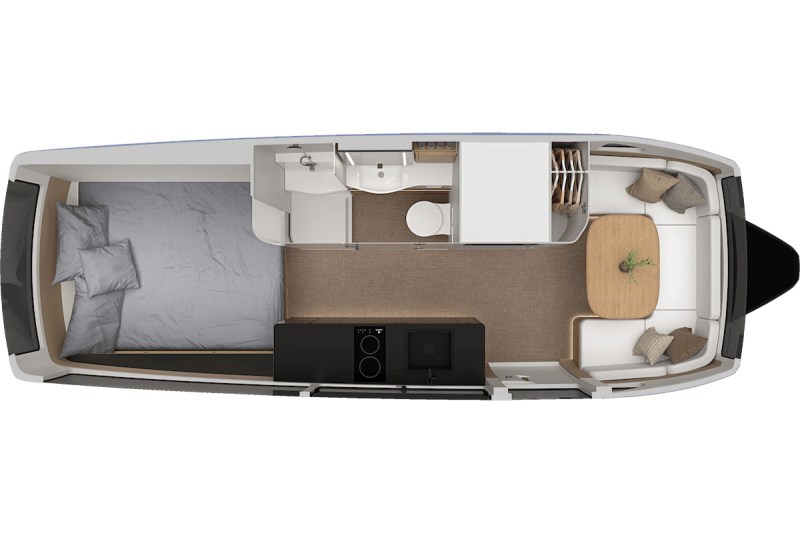 Of course, all this next-gen technology doesn't come cheap. The Pebble Flow travel trailer starts at $109,000. If you want all the bells and whistles (and you will) — including the dual-motor drivetrain, Easy Tow, Remote Control, Magic Hitch, and more — you'll need to upgrade to the Magic Pack. Fully loaded, the all-in sticker price is $125,000. But with a potential California state EV tax credit, you could save up to $7,500. So, there's that. The best part, though? A $500 refundable deposit secures your preorder today.
Editors' Recommendations