Blame it on the rise of the digital nomad and the inescapable draw of living the van life — the travel trailer space has become crowded indeed. There are swanky European models with retractable roofs for stargazing, models designed to serve as "basecamp" for hardcore adventurers, and rugged, off-road-ready trailers capable of going just about anywhere. The unique, minimalist Polydrop travel trailer lies somewhere in the middle.
The most striking thing about the Polydrop Limited Edition Trailer is the bold, asymmetrical shell. The sharp, seemingly haphazard angles — the design elements that put the "poly" in Polydrop — are sure to polarize even the most future-forward road-tripper. It's a sleek, unique design that feels plucked from a Blade Runner concept.
Weird as it may seem, the trailer delivers on every front. Thick, double-layered wood walls provide adequate four-season insulation, while the aluminum shell keeps the unit protected in stormy weather or bear attacks (maybe). On the road, an upgraded 1,200-pound Timbren independent suspension makes for a smooth ride, while Titan hydraulic disc brakes help keep the trailer safely between the ditches. That the 12.4-foot unit weighs a scant 760 pounds means it's towable by just about any car on the road.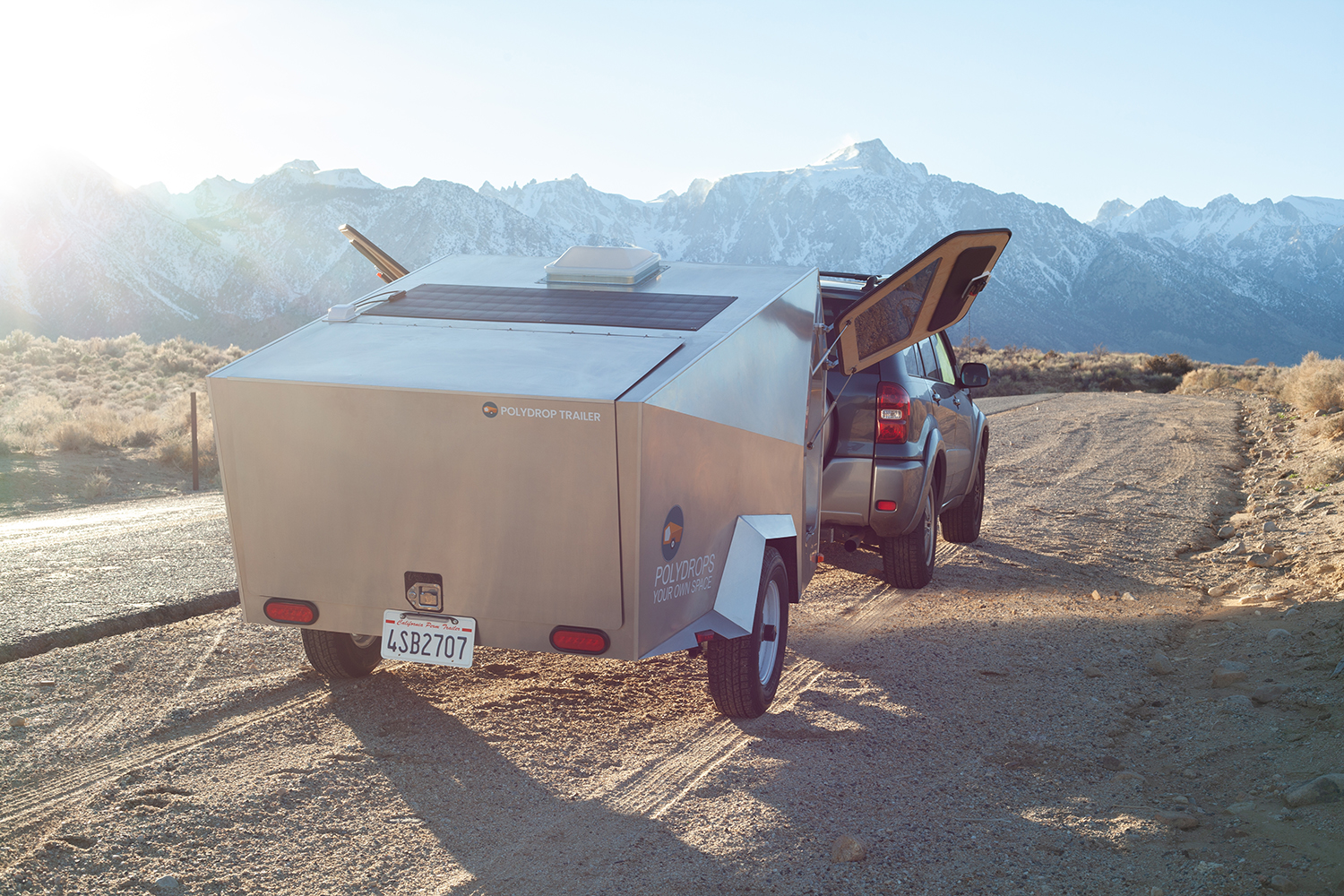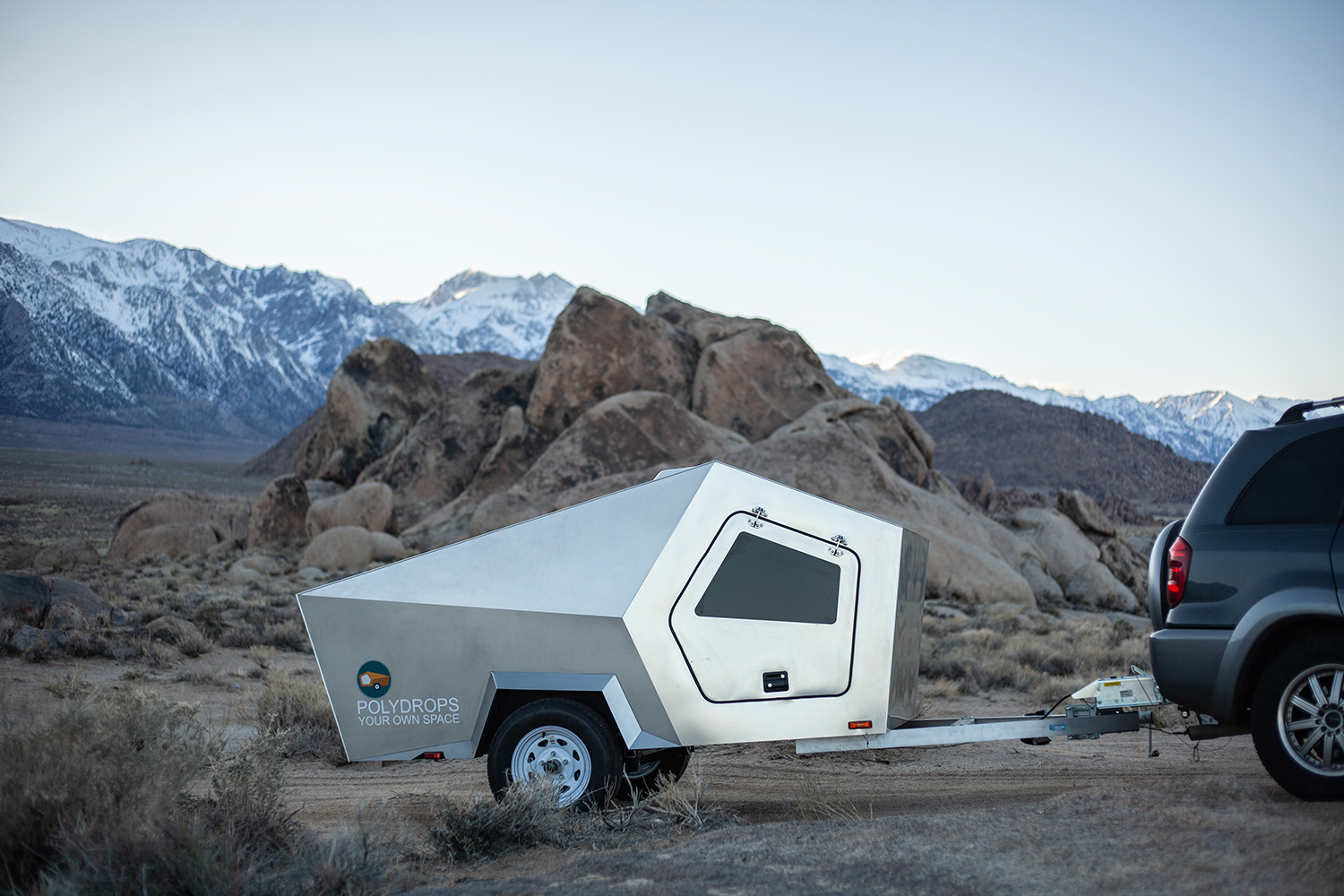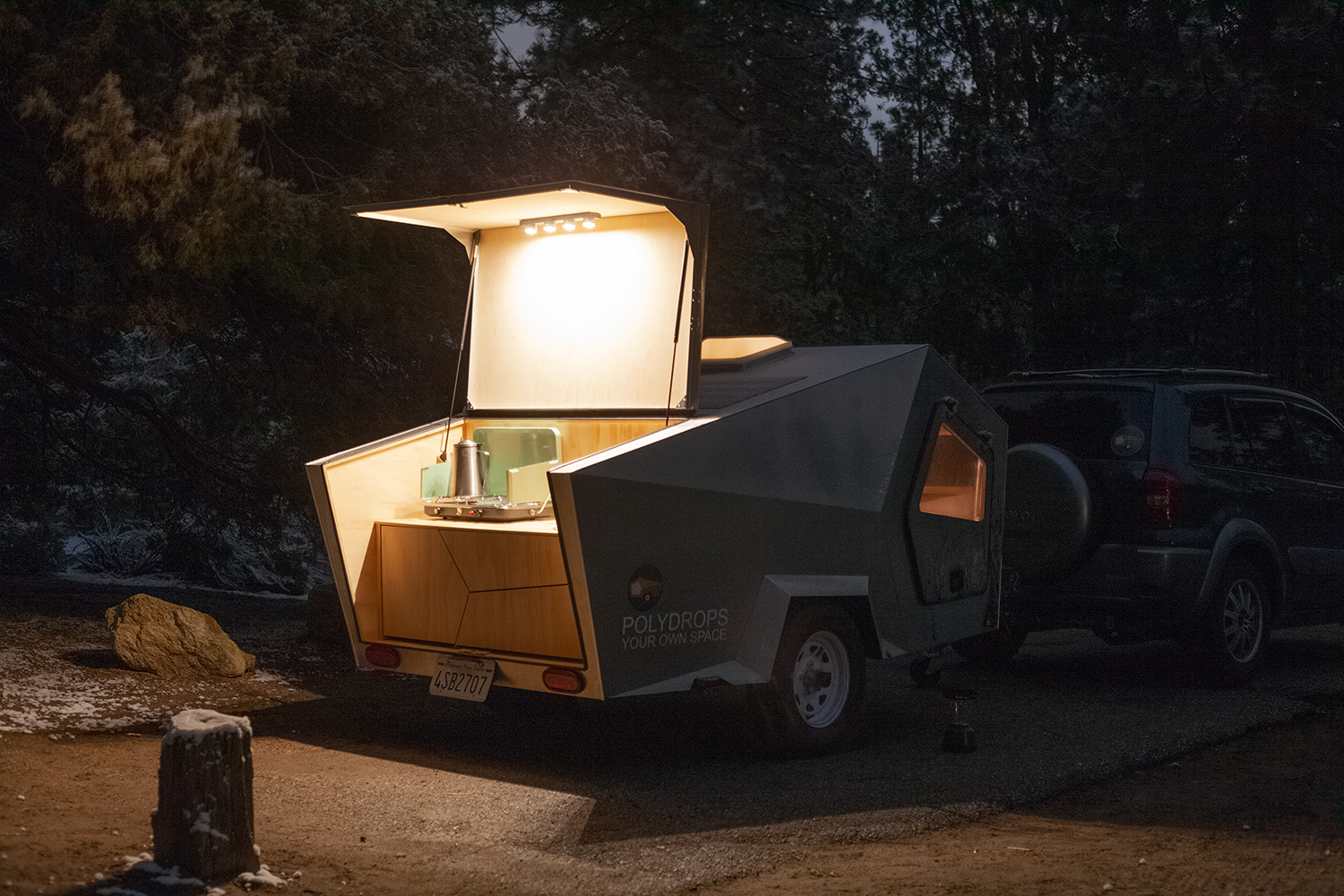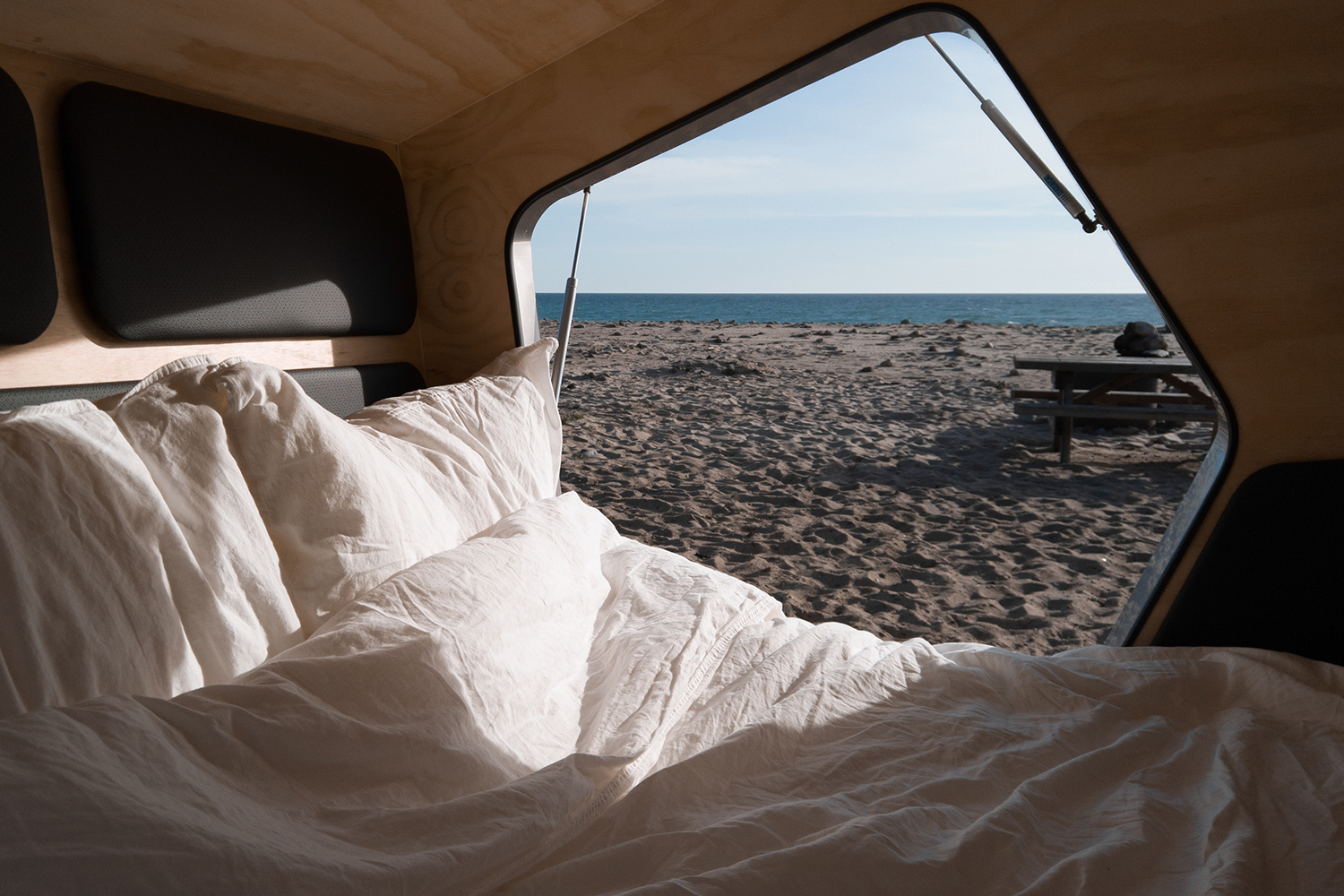 Opening the gull-wing doors reveals a deceptively simple interior. At the center is a three-quarter size mattress capable of sleeping two adults in relative comfort. The footboard includes built-in shelving units and a center electrical stack, all surrounded in handcrafted pine wood paneling. The 100W solar charging system is enough to run the LED lighting and the included electric heater, plus a 12V power outlet, and multiple USB ports to keep your smartphone and other gadgets topped up. Around back, a single hatch opens to reveal a camp kitchenette with plenty of drawers and storage space.
Architectural designer Kyung-Hyun Lew created the first Polydrop entirely by hand in 2017. At the time, it was a one-off design purpose-built for him and his wife to travel the U.S. together for a year. The unique silhouette and ultra-portability of the travel trailer's design drew a lot of questions and interested buyers. So, Lew went on to produce the Polydrop Limited Edition Trailer.
Pricing for the first 20 Polydrop Limited Edition Trailers starts at $9,000 plus shipping. But, if you're keen to try it before you buy it, Lew is considering making rental units available in Los Angeles in the near future.
Editors' Recommendations