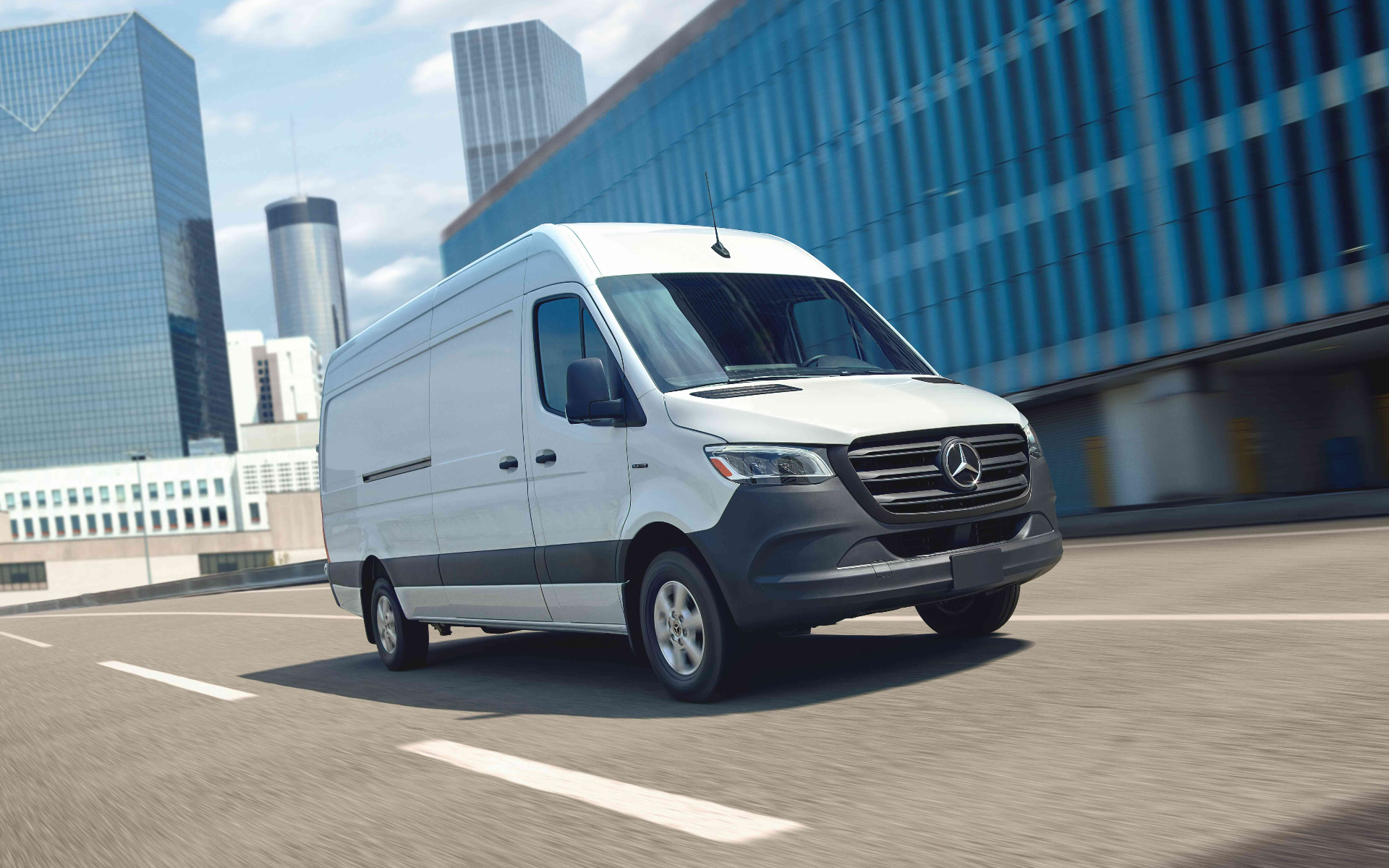 If the whole bricks-and-mortar thing isn't for you and you're ready to embrace van life, there's a green option you should consider. The popular Mercedes Sprinter van has gone all-electric with the "eSprinter." Despite the change of power train, the Sprinter's core feature is carrying over. It has enough space to rival a New York City apartment in the back — hence its long-standing status as a go-to for tradespeople, movers, and van-life enthusiasts.
What has changed is the level of practicality. The Mercedes Sprinter's battery capacity is a generous 133 kilowatt hours (kWh). This will give you a generous range of 249 miles — but the benefits don't end there. The average American home uses roughly 30 kWh of power per day, and despite the Sprinter's reputation for size, it is still a far smaller space than the average U.S. dwelling. As a result, you can probably power your tiny home on wheels for a long time on a single charge.
Replacing that charge is simple, too. If you opt to upgrade the charging system, you can go from 10% to 80% charge in as little as 40 minutes. Coupled with the range, this feature can allow you to indulge in the other main benefit of "van life." Near limitless freedom and mobility.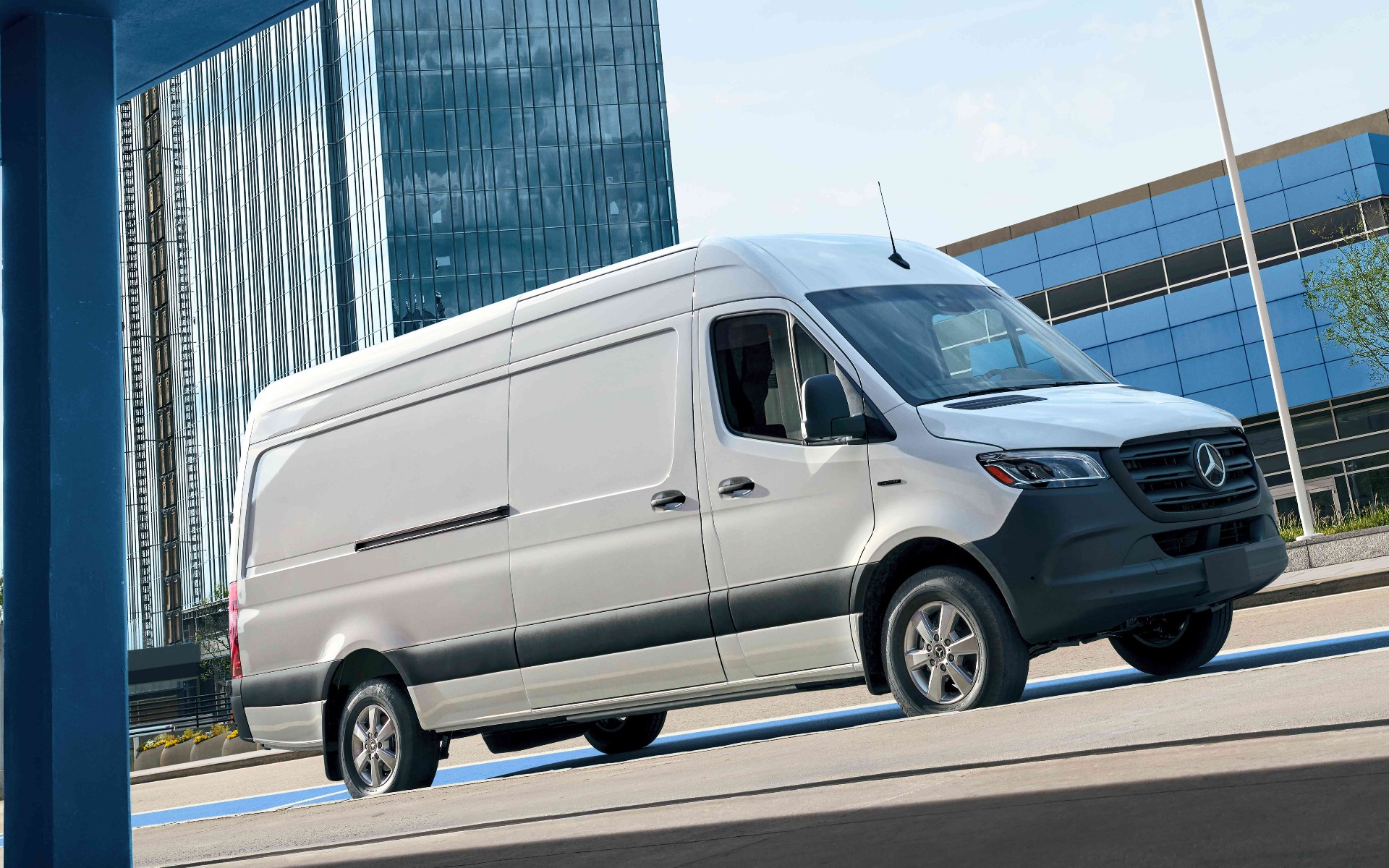 The eSprinter is pretty practical and reasonably priced
With a maximum payload of 2,462 pounds, Mercedes' new electric van has plenty of capacity when it comes to carrying things for work or simply holding all of your worldly possessions. Four hundred eighty-eight cubic feet of cargo volume is enough to plot out a reasonable living space, though don't confuse this with square footage.
Mercedes says the eSprinter can hit 75 miles per hour, which may be the van's major shortcoming. If that's a maximum speed, it will only be something the van can reach while unladen. So if you have a lot of stuff in the back, for work or lifestyle reasons, the eSprinter won't live up to its name. This is good news for everyone else, as you will most commonly see a regular, gas-powered Sprinter "sprinting" up behind you at twice the speed of sound every time you spend more than 30 seconds in the fast lane. The electric version seems as pleasant to other road users as it is to Mother Nature.
In terms of price, the standard eSprinter will set you back close to $71,900 before taxes and fees, while the "high output" version starts at just over $75,300. This is pretty reasonable for an electric vehicle, never mind a large-capacity van. It's definitely cheaper than the average wheel-free house.
Editors' Recommendations