New Orleans may be known as The Big Easy, but this March the festive city sure isn't taking it easy when it comes to good food and tasty libations. For the second year in a row, the Crescent City will be lit up with big, beautiful, boozy celebrations featuring some of the best culinary creations and crazy cocktails in the country. If you're looking for a mouth-watering way to ring in the spring (and enjoy some damn good entertainment while you do), hit up some of these great NOLA spring festivals.
New Orleans Bourbon Festival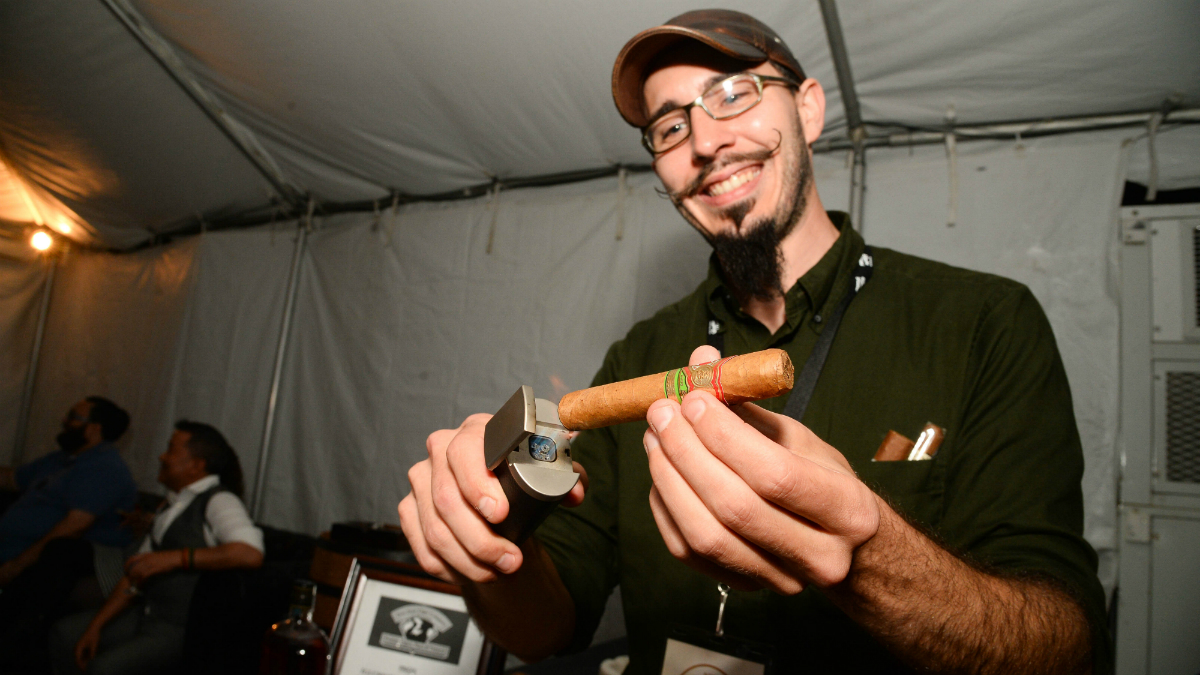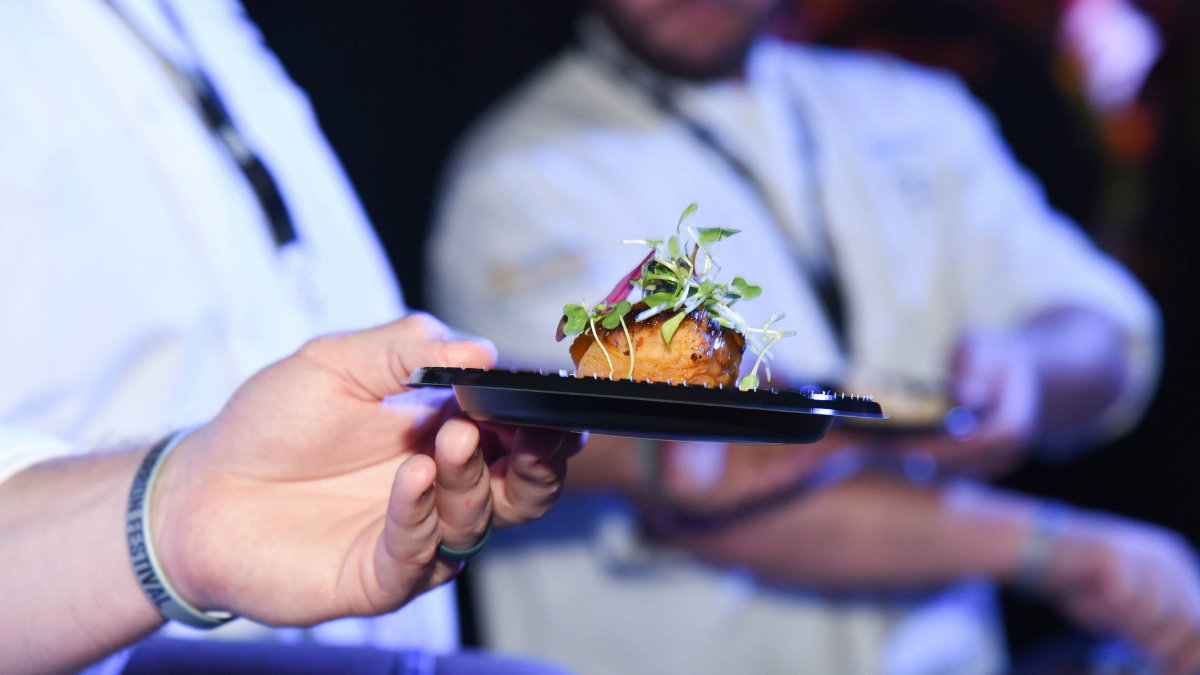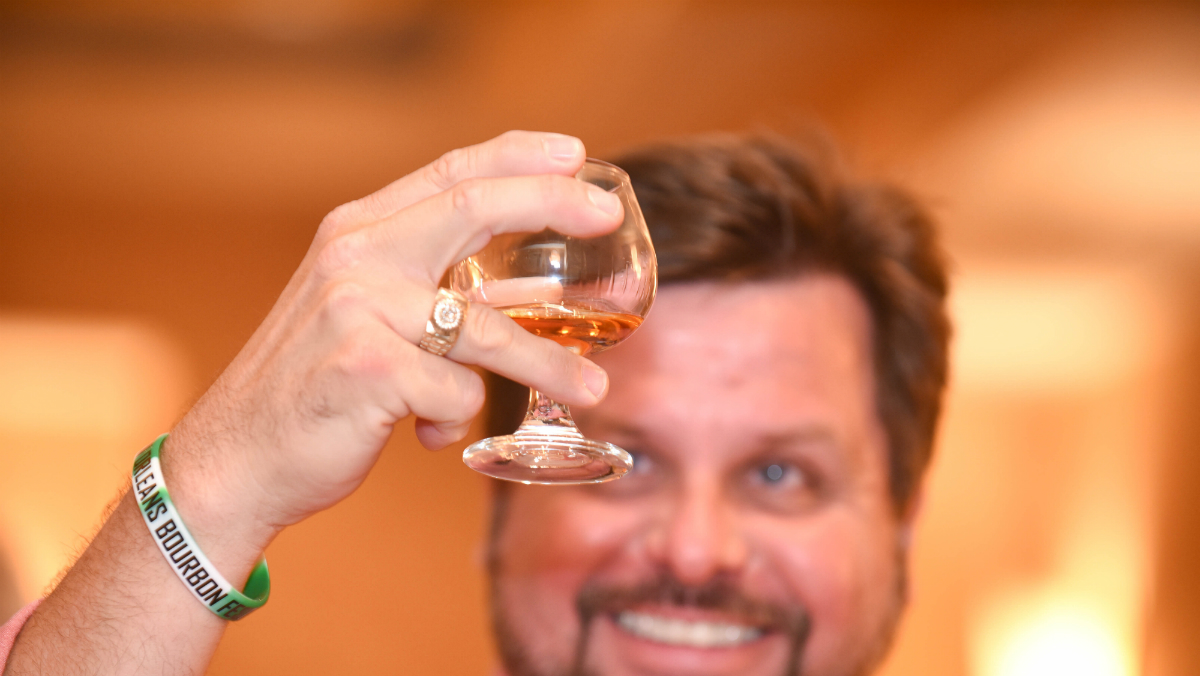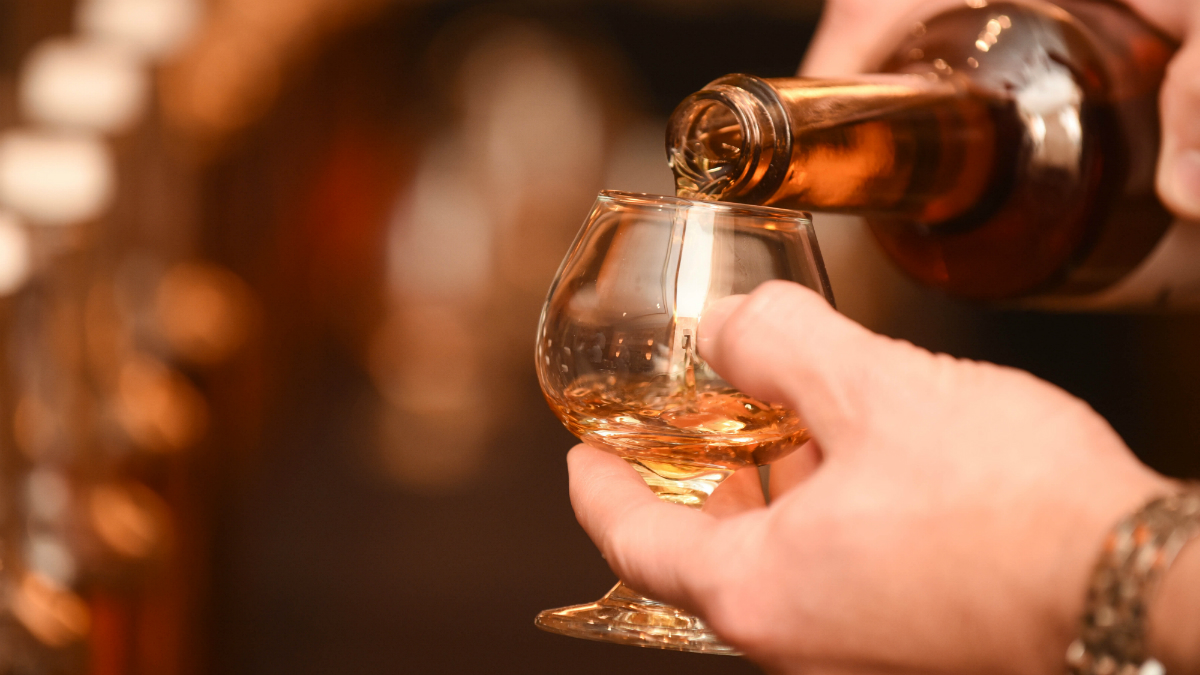 Bourbon-lovers and foodies alike will find plenty to get jazzed about at the second annual New Orleans Bourbon Festival, which runs March 7 – 10. This year's theme is Bourbon Generations, and the festival will feature a full lineup of families from long lines of Master Distillers and nearly 90 different bourbon varieties. The four-day extravaganza will open with a bourbon cocktail competition hosted by legendary mixologist and cocktail connoisseur Bobby "G" Gleason, where eight bartenders will go head-to-head whipping up their best Jim Beam concoctions.
From there, the tasty treats and smooth spirits just keep on coming with four-course pairing dinners at local restaurants that will be hosted by Master Distillers from across the nation and feature bourbon pairing for every single course. Purchase a VIP ticket to one of the dinners to soak up some more Crescent City spirit and enjoy a night cap (or several) at the Bourbon & Burlesque after party.
On March 9 and 10, party-goers can attend over 30 live panel seminars with industry experts discussing everything from Bourbon History to Bourbon and Cigar Pairing. After you've absorbed some knowledge, head to the festival's pièce de résistance: The Grand Tasting, featuring a "Bourbon-bazaar" filled with goods and souvenirs, live music from jazz pianist Matt Lemmler, and – naturally – lots and lots of bourbon! VIP Ticket holders can enjoy access to the festival's speakeasy lounge, complete with offerings from top-shelf distillers.
If you fancy yourself a bourbon aficionado, wrap up your festival experience by sticking around for an exclusive Stave & Thief Society Executive Bourbon Steward Class on Monday, March 12.
A portion of the proceeds from the Bourbon Festival will benefit Kids Can NOLA, a local charity dedicated to children's causes throughout the area.
Top Taco Agave Week
If you're planning to hit up the Top Taco festival on March 15, boy have we got some good news for you: this year, you can start the festivities early with Agave Week, a tequila-fueled build-up to the food fest. The six-day festival is all about celebrating the wonders of agave and mezcal (a distilled alcoholic beverage made from native Mexican agave plants).
In case you're worried there won't be enough tequila to go around during Agave Week, rest assured: it all starts at Superior Grill, with The World's Largest Bloody Maria Brunch – sponsored by Milagro Tequila – where guests can nosh on delicious brunch foods and enjoy a massive Bloody Maria bar that includes over 60 different accouterments for creating your perfect drink. Can't settle for just one? That's alright, a cool $20 will get you bottomless Bloody Marias.
As the week continues, enjoy a 5-course pairing dinner where you can eat way too much food (#noregrets) while learning all there is to know about Oaxaca cuisine (delicious recipes from the gorgeous Mexican City of Oaxaca). Each course in the dinner is paired with a unique cocktail from Suerte Tequila.
Get your party on at a swingin' soiree hosted by local hotspot Johnny Sanchez or share some tapas and sample what could be your new favorite spirit at the Blue Nectar Tequila Launch Party at Barú Bistro. Want to watch a bit of hearty competition? Head over to the Hornitos Margarita Mix-off, where six restaurants will compete for a spot in Top Taco's VIP lounge aboard the Paddlewheeler Creole Queen, followed by an after-party with a traditional pig roast, El Mayor cocktails, and all you can eat tacos. Other activities will include a silent auction, interactive demos, and an epic scavenger hunt that will send you bar-crawling through the French Quarter.
Top Taco Festival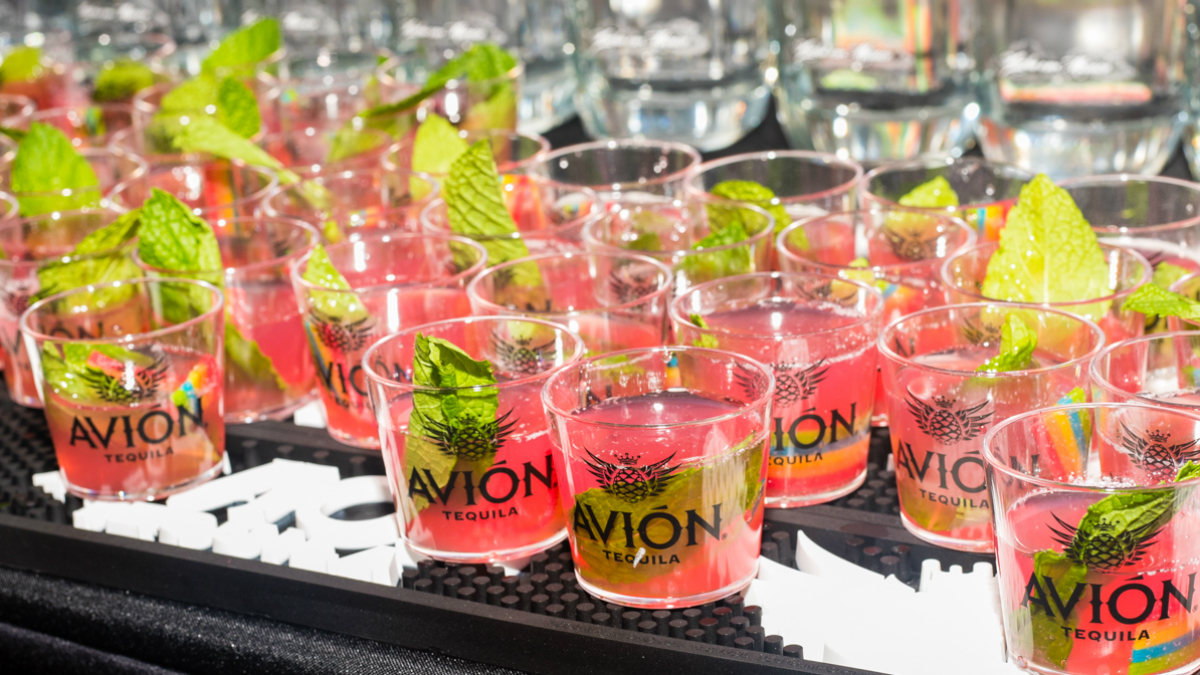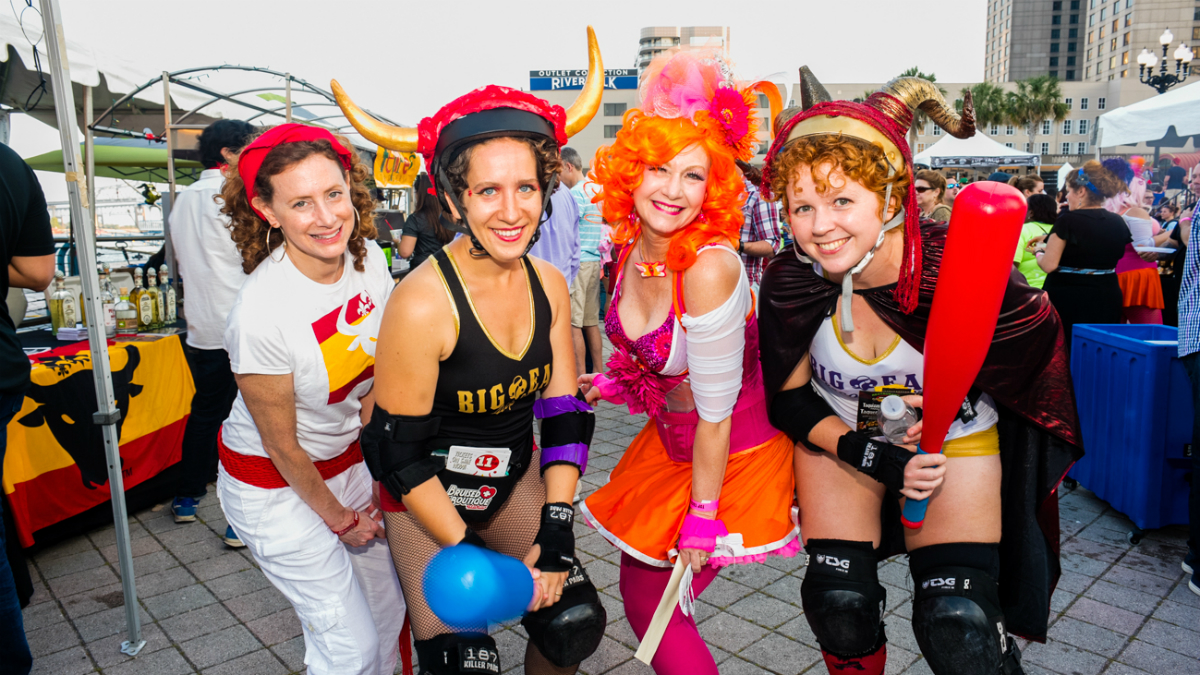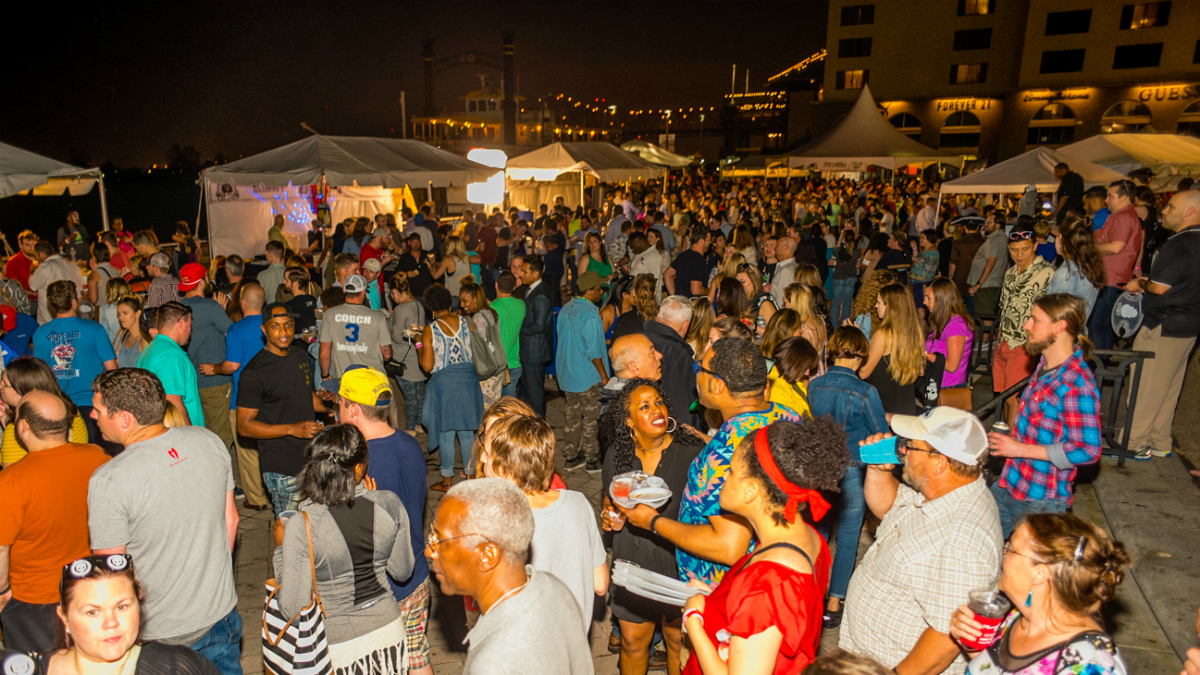 After a raucous inaugural festival in 2017, Top Taco is back and bigger than ever this year, with a new venue in NOLA's Woldenberg Park where you can indulge in tequila, tacos, and more along the Mighty Mississip'. Top Taco (presented by Corona Extra and Paddlewheeler Creole Queen) will serve as the epic conclusion to Agave Week and invites guests to sample culinary creations from over 50 acclaimed area restaurants and 40 different spirits and beverages – including a super-hot Ghost Tequila for anyone brave enough to try it.
The hoopla begins March 14, with an official pre-party sponsored by Casamigos. Legendary local DJ Mannie Fresh will be spinning fresh hip-hop and old school classics to get party-goers warmed up for the full festivities. Don't worry if your sweet dance moves aren't quite up to snuff – complimentary Top Taco cocktail samples from Barcadia will have you feeling footloose in no time.
The party moves into full swing on March 15, with a smorgasbord of food, fun, and booze to keep you feeling free and easy. Chefs and mixologists will compete for bragging rights and a seat in the festival's VIP lounge, with attendees voting to hand out awards for Top Creative Taco, Top Traditional Taco, Top Creative Tequila Cocktail, and Top Traditional Margarita. A panel of expert judges will be faced with the task of selecting Top Silver, Reposado, and Añejo Tequilas from a field of nearly 100 different varieties (you can just sit back and soak up the samples on this one). No NOLA festival would be complete without a toe-tapping, hip-swinging, smooth live soundtrack, and this year's lineup is bursting with so much quintessential Big Easy musical flavor that it's sure to reverberate right down to your bones and have you on your feet from dawn to dusk. Hot Salsa stars Muevelo, funk-and-soul group Los Po-Boy-Citos and Afro-Cuban jazz band Otra will be laying down the grooves for the main festival while local legends The Iguanas are rocking out in the VIP Lounge.
Tickets for the event range from $69 all the way up $125 for VIP Tickets that grant admission to the festival's VIP lounge aboard the Creole Queen, where you can enjoy live music, private tequila tastings, an open bar, and food from eight exclusive area restaurants while you drift along the Mississippi.
Stick around for an extra day and round out the week Louisiana-style with a seasonal crawfish boil at Lucy's Retired Surfers Bar, complete with complimentary samples of their Top Taco Patron Pineapple Crawfish Boil Margarita.
Proceeds from both Agave Week and Top Taco will benefit One Heart NOLA, a non-profit dedicated to fundraising and spreading awareness for the city's foster children and their families.
If you're sick of waiting around for spring to arrive, ditch the cold temps and head down to New Orleans to warm your cockles with a little hardy-partying, a lot of food and booze, and plenty of irresistible entertainment. The Big Easy's waiting for you!
Editors' Recommendations