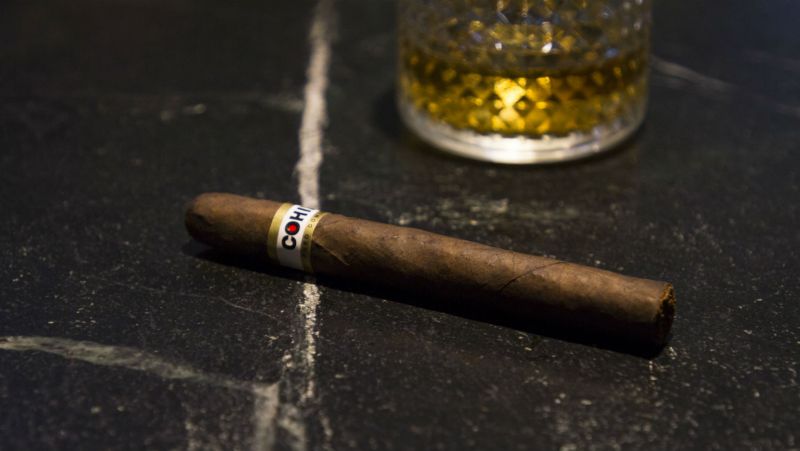 The world of subscription boxes has achieved its zenith. With box options available for goods as disparate as popcorn to bacon to fair-trade coffee, it's not exactly surprising to see a monthly cigar subscription box on the market. But what is a little surprising about Cigar Club is their attention to detail and bespoke cigar offerings.
Cigar Club doesn't just send you a random selection of cigars (like most other cigar subscription boxes out there), it sends you cigars it thinks you'll love. So, how do they do it? With a quiz, obviously. But fear not if you're a cigar smoking novice and have no idea what you like because this quiz doesn't ask a single question about cigars. Rather, it asks about taste preferences and flavor profiles you enjoy. A few sample questions:
"What type of coffee gets you going in the morning?"
"Favorite type of chocolate?"
"What's your go-to evening beverage?"
Other questions inquire about meat, snack, and beer preferences. Once you've finished the quiz, you have a few up-front options about the type of cigars you'd like to receive. You can get your best matches (those that are hand-picked by cigar aficionados according to your preferences), mostly mild cigars with a few bold additions, medium and full cigars with a few lighter options thrown in, and a few other combination types, such as mostly medium and full cigars or only medium and full cigars. All in all, you have a lot of choice in the type of cigar that will arrive in your box, but have no idea what brand or size. And that's part of the fun!

Cigar Club offers two monthly box options: either a three-cigar option for $30 (The Corona) or a five-cigar option for $45 (The Churchill). All cigars are sent in a sealed package to ensure freshness, along with a fun gift or smoking accessory. For our test run, I filled out my quiz and received a Churchill box. My box included a La Gloria Cubana Serie R Esteli, a Cohiba Puro Dominica, a CAO America, a Montecristo Classic, and a cigar cutter.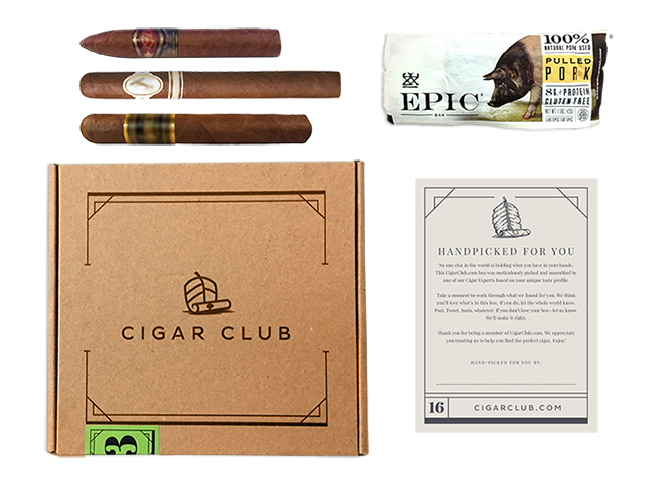 Overall, Cigar Club is a great way to try new cigar brands and varieties, which is especially useful if you live in a location that's far away from a tobacco or cigar shop. They also offer a 100 percent satisfaction guarantee. So, if Cigar Club sends you a cigar you absolutely hate, just let them know and they'll make it up to you in your next monthly box.
With the holiday season fast approaching, Cigar Club also makes a great gift for that stogie loving brother, uncle, dad, or husband. If you're new to the world of cigar varieties or aren't quite sure how to smoke, learn how to smoke a cigar properly here.
Special thanks goes out to El Gaucho Steakhouse in Portland, Oregon for allowing us to film in their Cigar Lounge. Featured image photo credit: Genevieve Poblano.
Editors' Recommendations