It is dusk in Oaxaca and after a well-spent hour sipping local mezcals in the Mezcaloteca Bar, I saunter out into the narrow, cobblestone streets, belly warm, only to be swept up by a candle lit, musical parade of unfathomable local enthusiasm. Horns blast and women in colorful skirts spin onwards in percussive progression to the town square where other equally exuberant processions merge into a carnival of hundreds gathering under a full moon at the base of the vendor-lined town square and the beautiful La Iglesia de Santo Domingo.
It is an unrivaled and unexpected experience of mezcal-fueled enthusiasm unique to the spirited, historic city of Oaxaca, Mexico. Nestled in the Sierras in central Mexico, Oaxaca is a city with a rich cultural history and incomparable culinary scene deeply intertwined with mezcal, an agave-based liquor made only in Oaxaca.
"Oaxaca gives context to mezcal and mezcal gives context to Oaxaca," says Fausto Zapata, owner of El Silencio, a small batch mezcal made in Oaxaca and found across the United States. "Oaxaca is the creator of mezcal and happens to be just as magical as the spirit itself."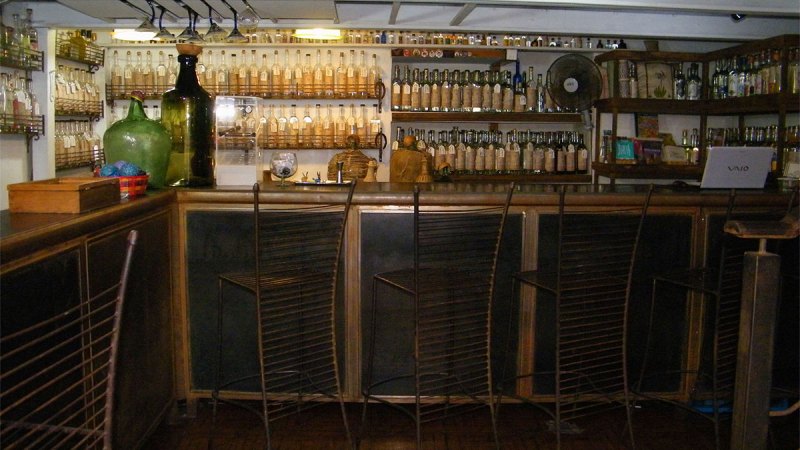 The cobblestone streets of downtown Oaxaca are lined with Mezcalerias. These are small, usually family-owned bars like the Mezcaloteca Bar where my evening began. The proprietors of these Mezcalerias swell with pride for their regional spirit and often serve their family's own brand; a method of preparation that might go back more than a century. In addition to the intimate experience at Mezcaloteca, be sure to hit up Mezcalogia, In Situ, Txalaparta Bar and El Distilado. Each offer a slightly different variation of regional flavors. The bartenders, often also the owners, will share with you their spirit's rich history and will guide you towards finding a mezcal to fit your taste. Bartenders have a robust knowledge of the flavors and textures of the mezcal they pour and rarely is there anything but mezcal on the drink menu. In fact, order a vodka soda, or worse a tequila, and you might find your Oaxaca experience at said Mezcaleria abruptly ended.
Mezcal is certainly one of Oaxaca's most defining cultural characteristics but the smoky intoxicant is far from the only reason to visit Oaxaca.To sustain a full day in Oaxaca, one must augment Mezcal-tasting with other experiences and activities, of which there are many.
Eat
Perhaps nowhere in Mexico does the cuisine shine quite like in the city of Oaxaca. And with several of the world's most notable chefs opening restaurants there, that culinary tradition continues to expand. The city is most well-known for its moles, Oaxaca cheese, and crickets (try them… you'll be fine). And, while one must experience those staples in some way, shape or form, these are the restaurants you can't miss.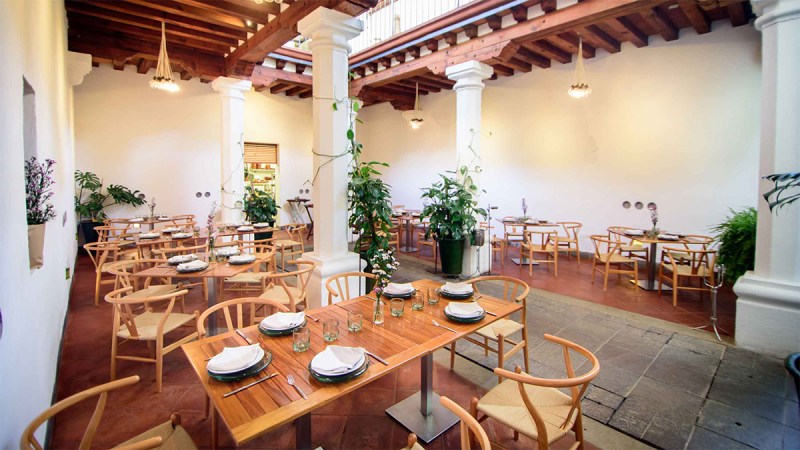 Chef Alejandro Ruiz's Casa Oaxaca offers simple yet sophisticated regional dishes. Ruiz prides himself on robust flavors made with minimal ingredients. Another of Oaxaca's most innovative (and daring) restaurants is chef Jose Manuel Banos Rodriguez's Pitiona. If you thought snacking on crickets sounded daunting, get a load of this menu. Chicatana (ant) mole, goat-hip stew (amazing) and beef tongue in chili adobo topped with potato foam are among the favorites. You'll leave this world-class restaurant feeling not only pleasantly satiated but brave. To eat like the locals, try Zandunga. It has a local feel, uses local ingredients and features a variety of grilled meats, a delicious black mole and usually offers mole specials that change daily.
Play
Visit the Santa Domingo Church and Cultural Center. Once a monastery, this church is one of the city's hubs and features stunning immaculately landscaped courtyards, a robust art collection and artifacts from the ancient city of Monte Alban. The ruins of Monte Alban, themselves, located six miles outside Oaxaca City, make up a remarkable UNESCO World Heritage site and is a must see if you are staying in Oaxaca.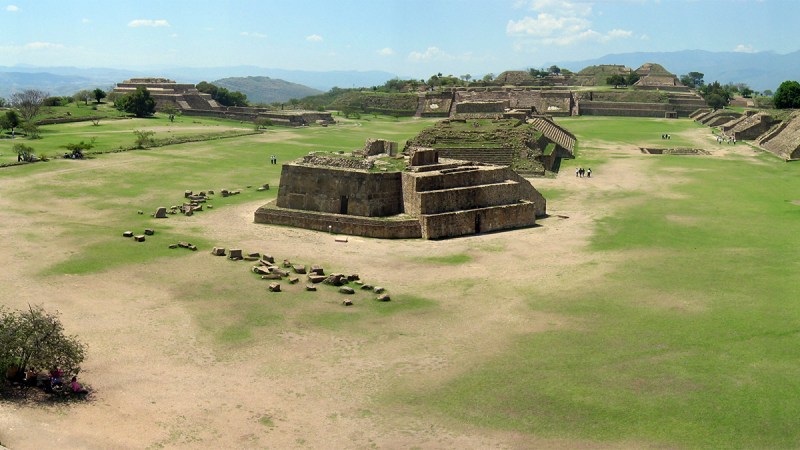 And while Santo Domingo and Monte Alban highlights historic and cultural aspect of Oaxaca, the Museum of Contemporary Art of Oaxaca accents the city's flare for the avant-garde. Housed in an 18th century home the museum features work from some of Mexico's premiere contemporary artists.
No trip to Oaxaca City would be complete with a stop at La Plaza de la Constitucion. The city's center for more than five hundred years and home to most municipal buildings. La Plaza de la Constitucion is also home to the Benito Juárez Market where visitors can find locally made crafts and sample fruits, cheeses and baked good from local farmers.
Stay
The Hotel Quinta Real is not just a hotel but a UNESCO World Heritage Site. Originally constructed in 1576 as a convent, this stunning hotel retains its original and recently restored frescoes and tile floors. Not only is The Hotel Quinta Real rich in history but offers some of the best accommodations in Oaxaca City. Luxurious rooms are centered on vibrant courtyards and offer patios looking out onto the city's bustling streets.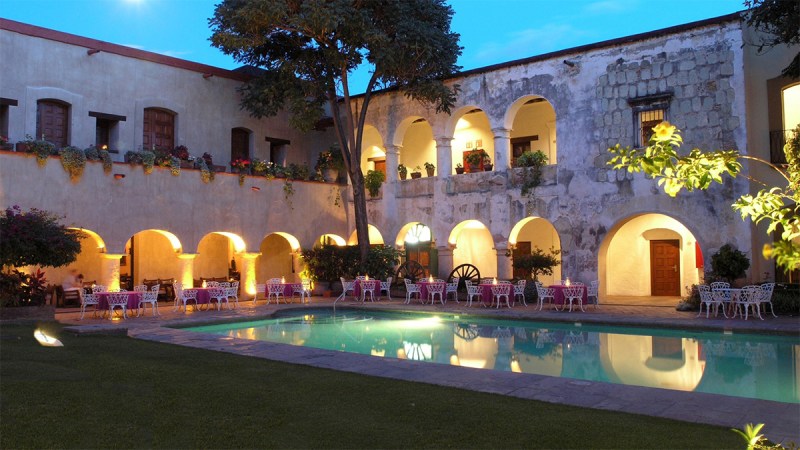 Remember, this is most important: no matter where you are, don't forget the mezcal. Its good. Really good. And if a parade comes along, join it. You never know where it might lead.
Editors' Recommendations