Michigan-based Founders Brewing Company has cultivated a large and dedicated fan base the old fashioned way — not with gimmicks, but by consistently producing delicious, high-quality beers. Founders offers a broad range of styles with a large domestic distribution footprint (Founders beers are currently available to varying degrees in 47 states — sorry Hawaii, Utah, and Wyoming). In an ever-stratified beer market, Founders has built its reputation on being all things to all drinkers, with solid everyday beers and highly sought-after limited edition releases.
Founders fans will be glad to know that in 2019, you can expect more of the same. The brewery's updated release calendar features holdovers from 2018, returning favorites from years past and brand new beers to experience.
Founders' core line-up of year-round beers includes seven excellent brews ranging from the malty Scotch ale Dirty Bastard to the hop-fueled Centennial IPA and the fruit ale Rubaeus. On the seasonal front, Azacca IPA is available right now, bringing its bright tropical flavors. Starting in April, stores will begin stocking PC Pils, perfect for the heat of summer. Autumn welcomes Mosaic Promise, a single-hop ale flush with pine and citrus.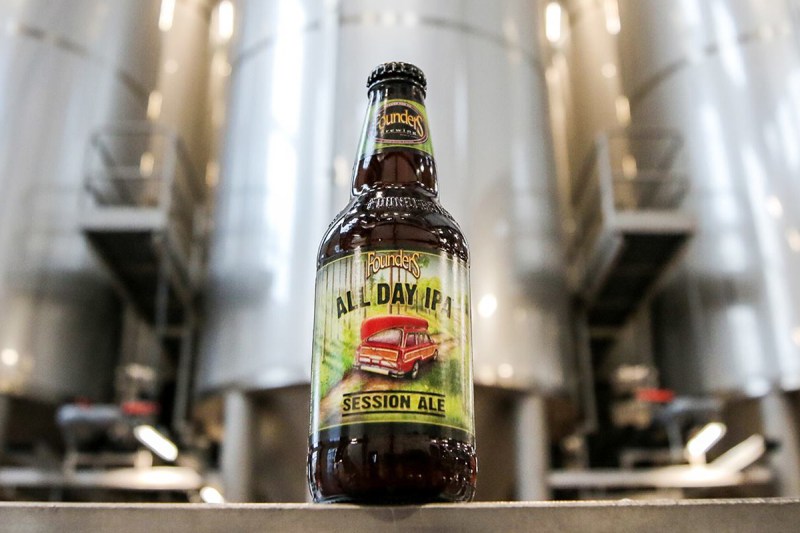 For many dark beer aficionados, the Founders Barrel-Aged series makes for the hardest wait. Thankfully Backwoods Bastard is available all year. The arrival of KBS in March has become a mini-holiday for big-beer fans, who stock up a supply to ration throughout the year. Two unnamed barrel-aged beers will follow in the summer and fall. CBS is back in late 2019 to warm up the winter months with its tastes of chocolate, coffee, and maple syrup.
Blushing Monk, a Belgian-style Ale with raspberries, and the robust 10.5 percent alcohol by volume Imperial Stout return to the Founders Limited Series schedule after brief absences. They join the gose Green Zebra, imperial IPA Double Trouble, and fresh-hop Harvest Ale.
There's a lot to take in here, and these are just the packaged releases (28 in total, for those counting). Several draft-exclusive releases are also hitting the market. The Taproom Mothership Series resumes in 2019 as well, and includes beers only available at the brewery's Detroit and Grand Rapids tasting rooms.
To plan your 2019 Founders drinking schedule, check out the full calendar, download the app and plan a visit to one of the brewery locations.
Editors' Recommendations