The last few years have brought forth a flood of nostalgic treats. At the end of last year, we projected that nostalgic foods and old childhood snacks from the 90s would continue to permeate the market, and we were spot on. These treats are everywhere. It seems Millennials have aged into the higher-up, big decision-making positions, and we're reaping the benefits of their childhood nostalgia.
From Pizza Hut to Waffle Crisp, snack companies and restaurants alike have been cashing in on the radical desire for 80's and 90's throwbacks, and now even alcohol companies are jumping on the bandwagon with canned cocktails. Hard seltzers flavored with 90s goodness are everywhere, and we have to say – it's about time. Dunkaroos and Fruit Roll-Ups are all well and good, but vodka-infused Sunny-D?! (insert emotionally-charged slow clap here). Yes. Just…yes.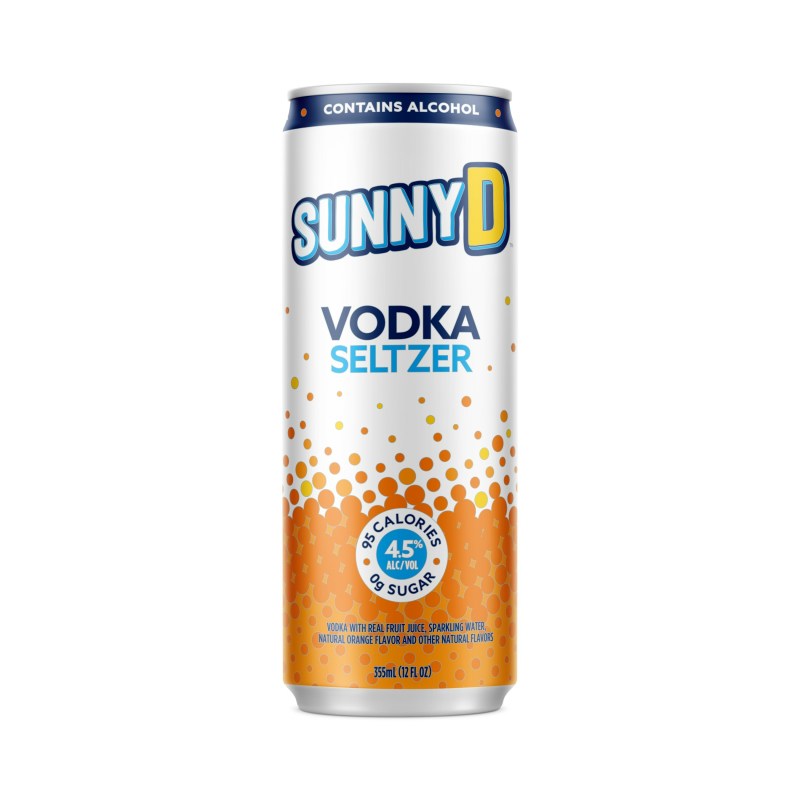 While some may squirm a bit at the thought of enjoying their favorite beloved drink from age seven, now infused with booze, we love the boldness of the whole thing. After all, those of us who enjoyed these falsely-fruity drinks when we were children are well above drinking age now, so where's the harm? All of the nostalgically delicious flavor we love, plus a little extra fun. It's a win-win. After all, we're already teaching the new generation that Borg is just Jungle Juice and making water taste good isn't a new phenomenon.
Sunny-D isn't the only one cashing in on the trend. Lucky Charms Beer had a moment in the sun after a Virginia Beach brewery came up with the "(un) official craft beer of Saturday Morning Cartoons." And now, Twisted Tea has teamed up with Rocket Pop (those incredible red, white, and blue popsicles) to create yet another 90s summertime throwback with a twist. Mountain Dew and Simply juices are also testing their toes in the alcohol river with hard versions of their otherwise non-alcoholic beverages, too. And it doesn't stop there.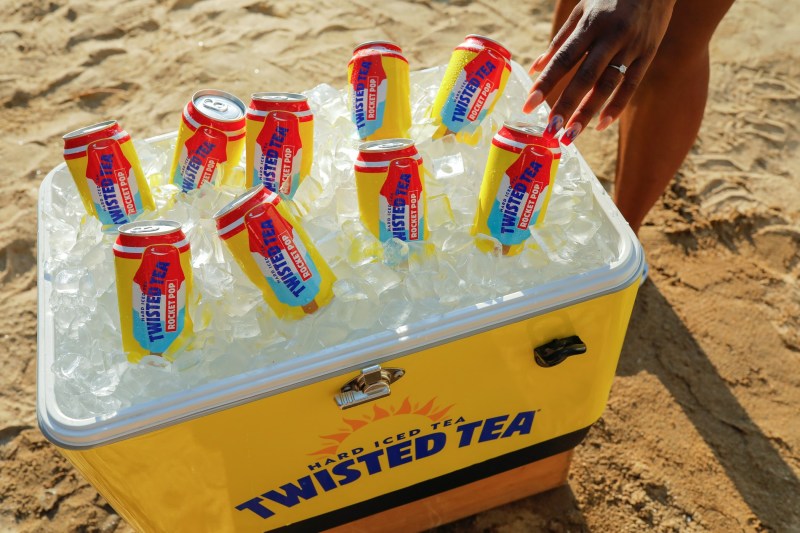 This trend is on fire right now, and while we love it, naturally, there are nay-sayers and pearl-clutchers who are hell-bent on ruining the fun for everyone. It should go without saying that these products are certainly not for children, nor are they being marketed to them. The old logos and designs of the 90s are meant to tug at the heartstrings of those of us over 30, not our kids'. These companies aren't trying to pour alcohol down the throats of adolescents. Children of today have their own new sugary treats that they can spike in a decade or two if they're so inclined, so those opposed can just cool their jets.
We Millennials are certainly here for these drinks that merge our favorite childhood memories with our more mature (?), adult selves.
Editors' Recommendations