You can head to a brewery to get a big selection of beer and cocktails? You might be surprised, but it's an increasingly common occurrence as more brewery and distillery combinations are opening up across the country
The list below is something of an anachronism. Many existing breweries that don't yet have distilleries are looking at getting into the growing spirits world, like 3 Floyds Brewing in Muenster, Indiana, which will open its distillery later this year. Some, like The Depot Craft Brewery Distillery in Reno, we've talked about in the past (here and here). Others, we were pleasantly surprised to find, have gone and added distillation operations.
One of the reasons for the recent crop of this model is changing state laws about distilling. For the most part, they are still finicky across the nation (read: downright Draconian in places), but they are slowly changing, allowing for plenty of growth in the brewery/distillery club in the coming years.
Here are some of the most celebrated brewing and stilling businesses in the U.S. right now.
New Holland Brewing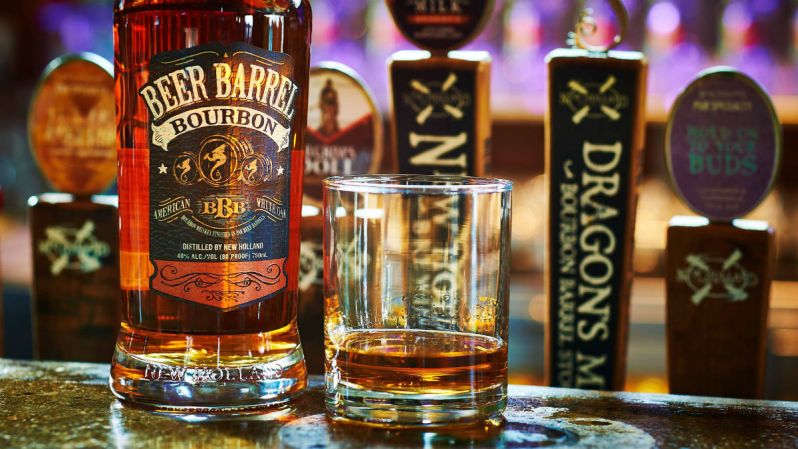 New Holland Brewing opened in 1997 and was creating spirits less than 10 years later, becoming one of the first distilleries in Michigan in 2005. New Holland is perhaps best known for its Beer Barrel Bourbon, which is finished in barrels used to age the brewery's equally well-known Dragon's Milk Imperial Stout. This year, New Holland released a couple of canned cocktails to ensure its spirits will be joining the ranks of those hitting the beaches of Michigan.
Dogfish Head Craft Brewery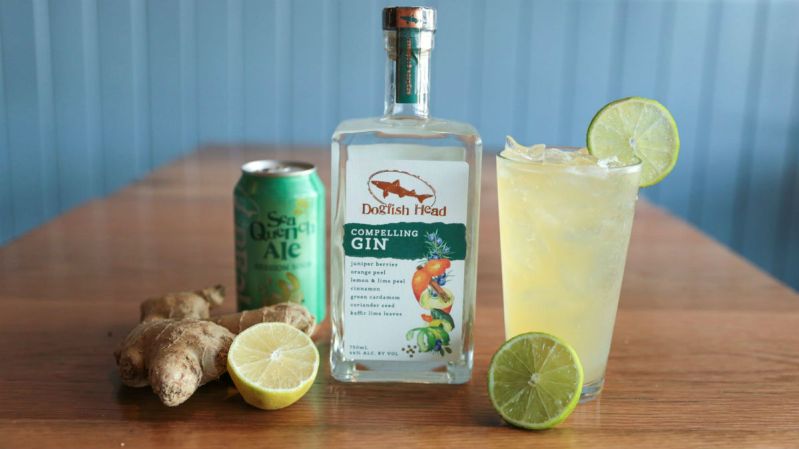 A beer pioneer (having opened in 1995), Dogfish Head has been running a small distilling operation since 2002, but launched full-scale production in 2015. The distillery makes a range of products, including gins, vodkas, and rums. Dogfish Head also recently launched Sonic Archeology, a Prohibition-inspired prepackaged cocktail made with whiskey, rum, apple brandy, honey, lemon, and pomegranate juice.
Rogue Ales & Spirits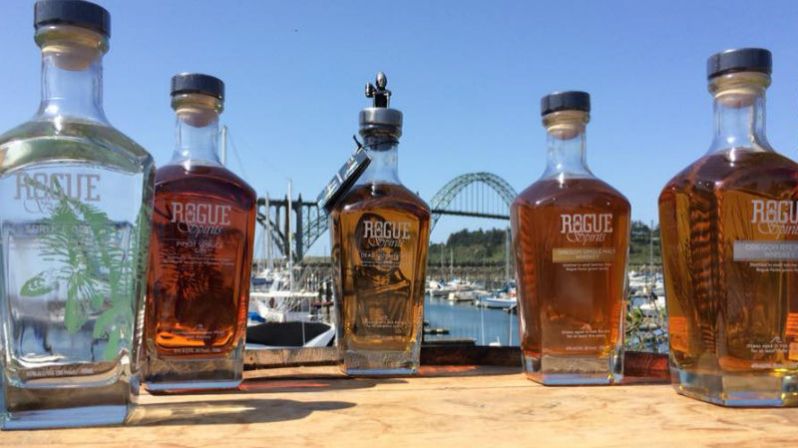 Perhaps the most notable brewery/distillery combo, Rogue was an early craft brewer, opening in 1988, but has greatly expanded its operations in every way, shape, and form since then. The distillery makes a line of whiskeys, including one using its Dead Guy Ale, as well as gins that utilize spruce as a key ingredient. (How Pacific Northwest of them. We love it). Rogue has a program to reuse their barrels for beer, so there's no shortage of beer and spirit crossovers.
Mother Earth Brewing
North Carolina's Mother Earth Brewing started distilling spirits in 2013 and has grown significantly since. Today, the distillery, which is powered by solar energy, makes whiskey, gin, and rum. Mother Earth shares the same sustainable values as the brewery, which opened in 2008, and helps give the small North Carolina town of Kinston a pretty sweet place to hang out.
Five & 20 Spirits & Brewing
First a New York winery, Mazza Chautauqua Cellars opened Five & 20 Spirits & Brewing, becoming the state's first winery/distillery/brewery in 2015. Some of the ingredients for Five & 20's products come from the 80 acres of farmland that surrounds the production facility, which makes a variety of spirits ranging from whiskey to applejack to a line of fermented fruit wines. Five & 20 is part of a pretty cool sustainable program, lending the waste from the alcohol-making process to TimberFish Technologies, a fish farm, for aquaponics.
Southern Tier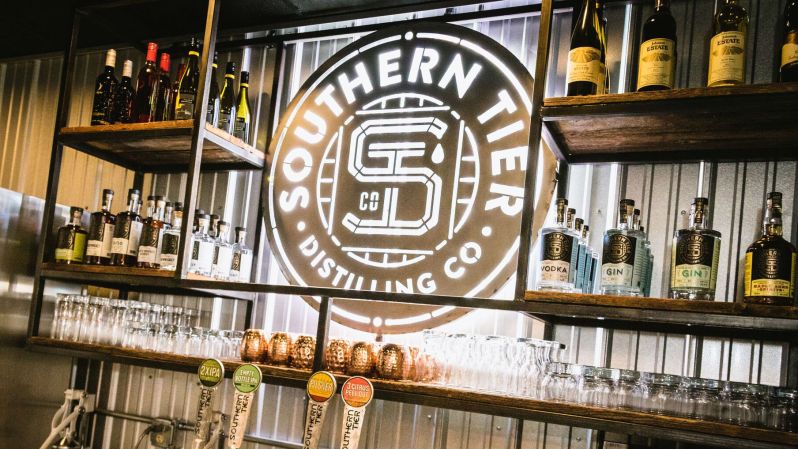 The New York brewery's management apparently decided over beers in 2015 it'd be smart to make liquor too. (We have to say that we agree with this method of decision-making). The distillery, right next to the brewery in Lakewood, sources 90 percent of its ingredients locally from New York. Souther Tier makes whiskey, rums (technically a maple aged spirit), vodkas, and gins.
Anchor Distilling and Ballast Point Brewing Company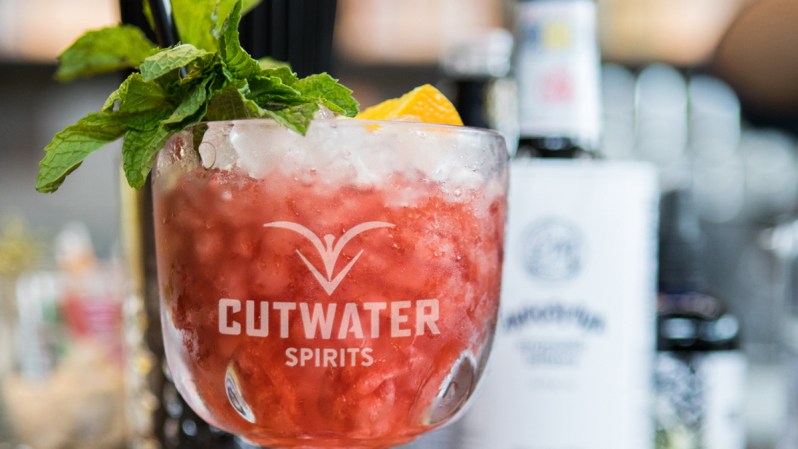 These are two legacy brands that have changed their names following sales of their brewing operations. Neither are technically brewery/distillery combinations any more, but the roots are there.
Anchor became one of the first craft distilleries in the United States after then-owner Fritz Maytag wanted to get into the spirits game in 1993. Japanese beer company Sapporo purchased Anchor Brewing in 2017 and Anchor Distilling has since changed its name to Hotaling & Co.
Constellation Brands purchased San Diego's Ballast Point Brewing in 2015 (for $1 billion!), but its owner continued on with its spirits line, now rebranded as Cutwater Spirits.
Editors' Recommendations