Canned and ready-to-drink cocktails are here to stay. As such, there are more options than ever these days. And while they continue to improve overall in terms of quality, the sheer quantity spells as many duds and blue ribbon winners.
So, we rolled up out sleeves, opened our palates, and did the research for you. Keep in mind, we're not here to talk you out of being the best home bartender there is, mixing up things like a brooding Boulevardier or a refreshing Tom Collins. But let's face it, sometimes you want that exceptional drink pre-made and ready to go, with all the ratios dialed so that all you have to do is crack the can and pour (possibly over ice).
Check out our favorite canned cocktails.
Tip Top Proper Cocktails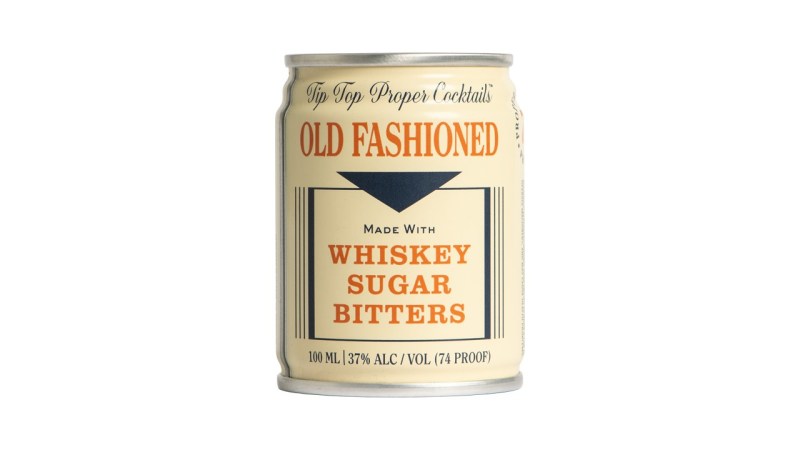 A few years ago, canned cocktails almost were exclusively sparkling of some sort, hovering in the same range as heavy-ABV beers. They were often sweet and didn't taste much like the cocktails they imitated. Pour one Tip Top Proper Cocktail into a rocks glass, and every perception you might have about prepackaged cocktails go out the window.
Two Stacks Dram in a Can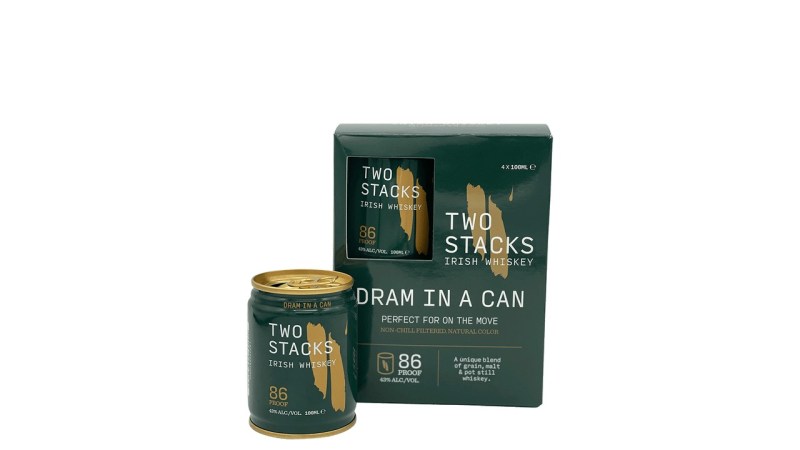 OK, so Two Stacks' Dram in a Can isn't really a cocktail. It's literally just whiskey. But for someone looking for a quick, portable drink, a smooth Irish whiskey on the fly is pretty swell. It works in the same situations as any of the canned drinks on this page, in a perfectly discrete package.
Golden Rule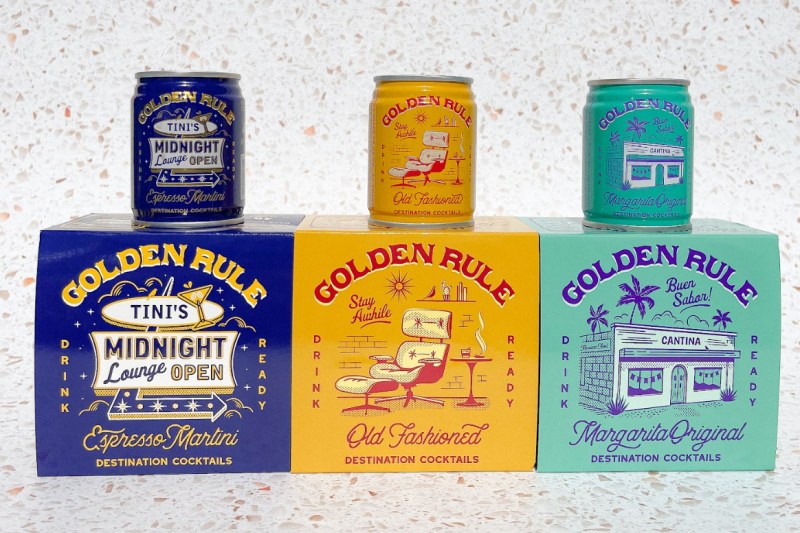 These little gems come in adorable cans and taste as good as they look. There are three flavors in all, with the newly-released Espresso Martini really tuning heads. The Margarita is pretty dialed-in and the Old Fashioned is one of the best on the market.
Hochstadter's Slow & Low Rock and Rye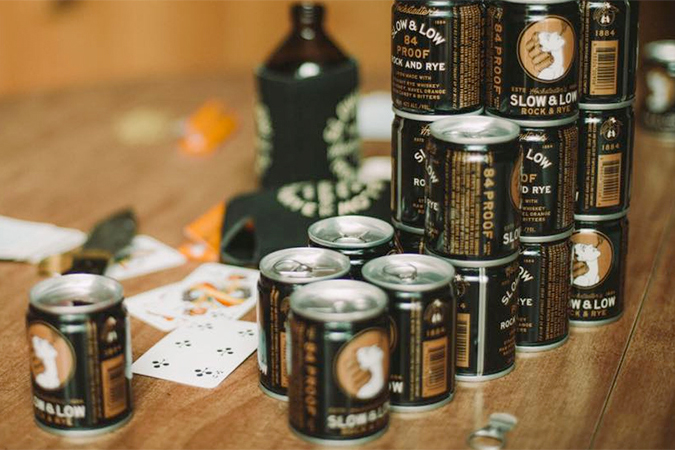 While most canned cocktails tend to go for a lower ABV in favor of drinkability and sessionability, Hochstadter's Slow & Low Rock and Rye canned cocktail takes it in the exact opposite direction (sort of). Coming in at 42% ABV, this re-creates the rock & rye cocktail of old, using rye whiskey, honey, navel orange, rock candy, and bitters for a sweet yet strong drink that'll wake the senses up.
Dashfire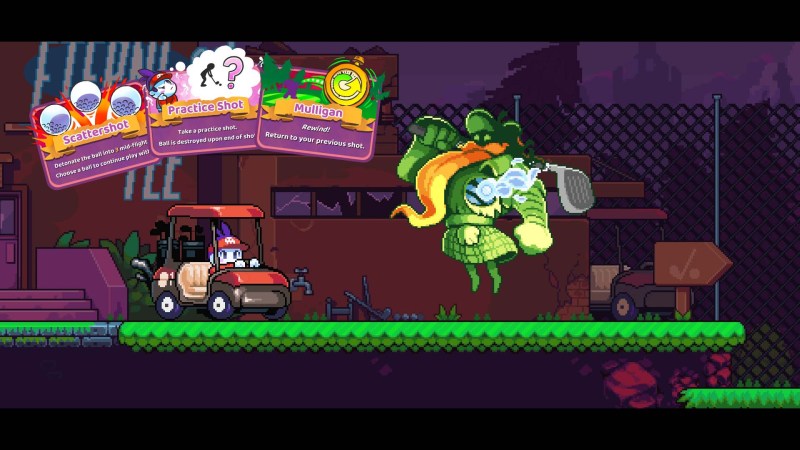 At this point, it's almost a guarantee the cocktails pouring out of these small 100mL cans are going to be great. The packaging essentially says the cocktails were scientifically, and artfully, made to fit into the small can. Dashfire cocktails are well balanced and will please any palate they find. Look out for creative and great flavors like Fig & Casara Manhattan, Elderflower Martinez, Pomegranate El Presidente, and more.
Traverse City Whiskey High Ball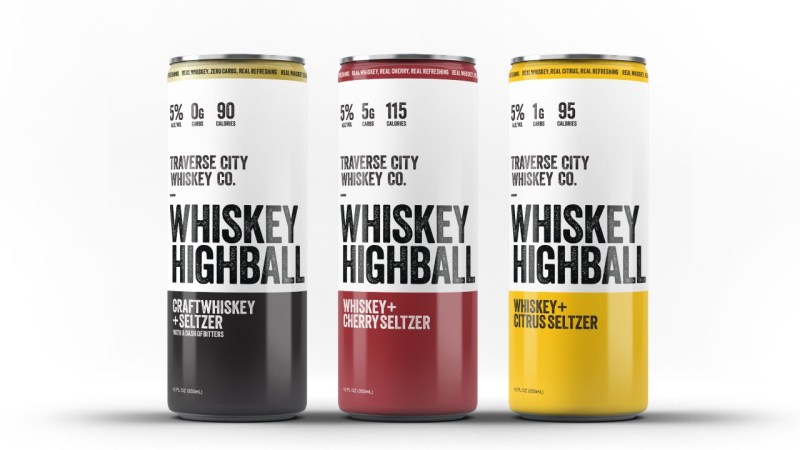 In the northern tip of Michigan's mitten, Traverse City Whiskey Co. is making some delicious whiskey. And while whiskey is often best enjoyed neat, sometimes a whiskey high ball really hits the spot. In a world of hard seltzers, how smart is it for a whiskey company to packaged a whiskey-seltzer cocktail? Pretty darn smart.
Ninkasi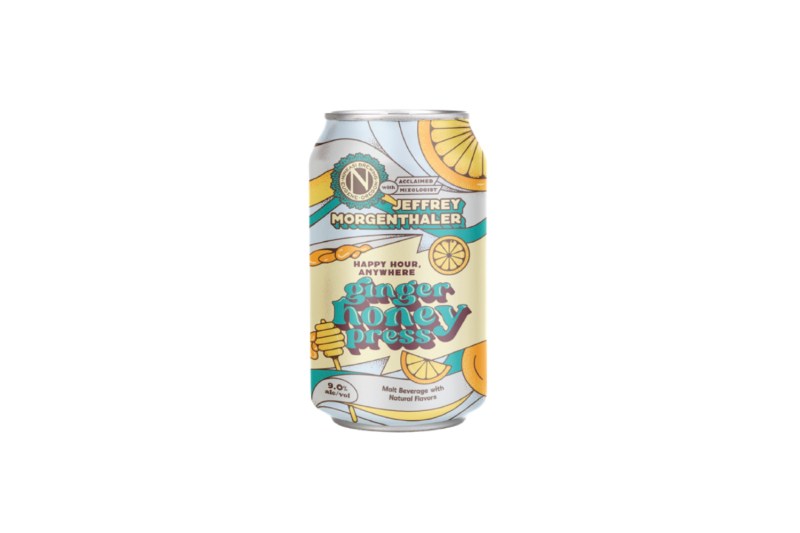 Breweries have taken to the canned cocktail approach and Ninkasi out of Eugene, Oregon has taken it one step further. It teamed up with cocktail guru Jeffrey Morgenthaler to make some of the most flavorful cocktail to ever grace a can. Three new flavors just came out as well, including a rum punch, grapefruit refresher, and ginger honey press.
Superbird Paloma

Tequila has been hot this summer, and the Superbird Paloma is a great way to jump in on the craze. Superbird is made in Mexico from 100% Blue Agave, so drinkers can rest easy. With real grapefruit and agave nectar, the quality outshines the hard seltzers on the market that so often have artificial after tastes.
Death & Co.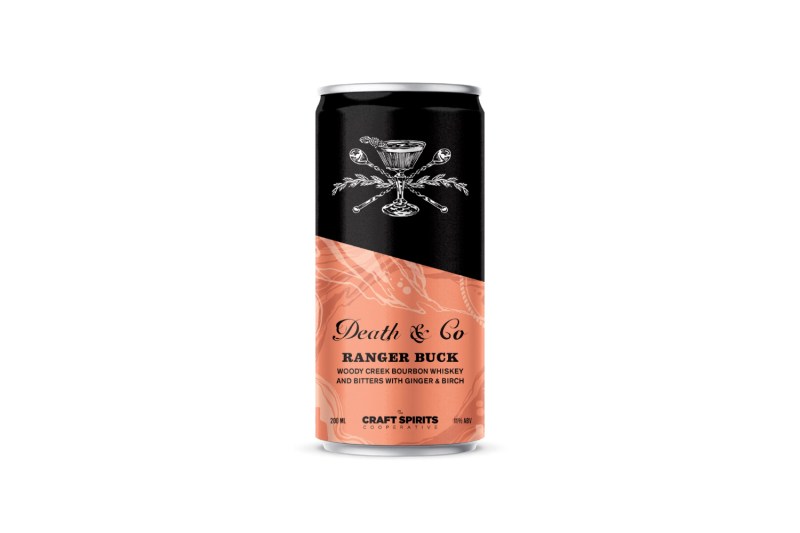 It should come as no surprise that the good folks at Death & Co. are making some of the most compelling canned cocktails in the circuit. Tasted blind, they would compete handsomely against your favorite bar-made drink at your favorite bar. Look out for more flavors coming down the pipeline this year and into early next year.
Rogue Canned Cocktails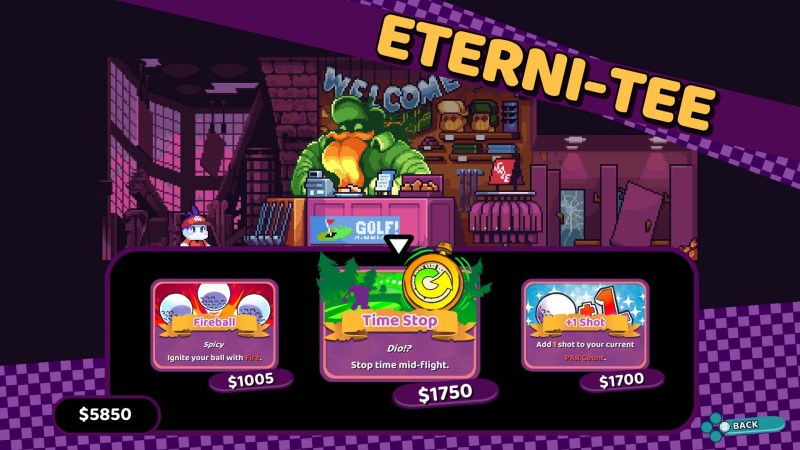 Rogue Ales & Spirits was one of the first craft breweries to pivot and push forward in the world of spirits. Its Rolling Thunder Whiskey is an excellent whiskey in its own right. But Rogue continued its product expansion with a lineup of creative canned cocktails. Fellow Oregon brewery 10 Barrel also has pushed into the cocktail game, with awesome examples of greyhounds and margaritas.
Novo Fogo Sparkling Caipirinha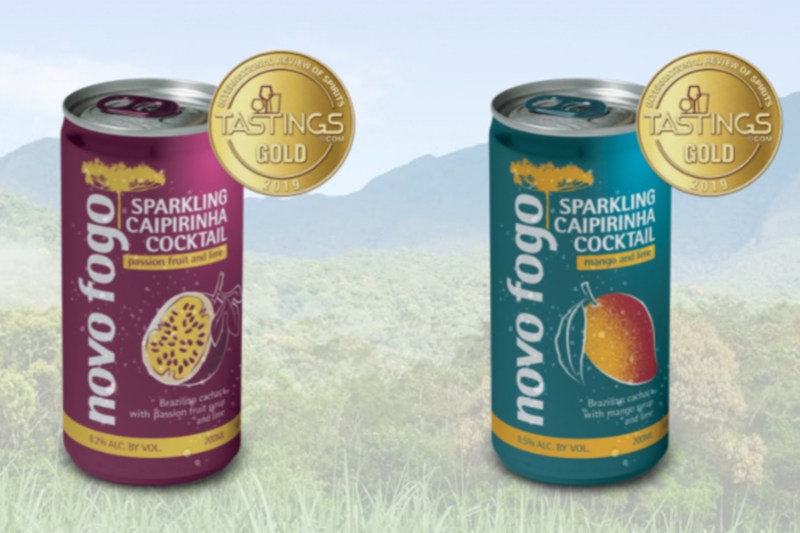 Using the standard cachaça cocktail, the caipirinha, as its base, Novo Fogo's sparkling iteration adds a jolt of carbonation to make the drink even livelier than it normally is. Fresh and zesty, a sparkling caipirinha is a perfect accompaniment to a barbecue, a hike, or really any event where fun is involved.
Finnish Long Drink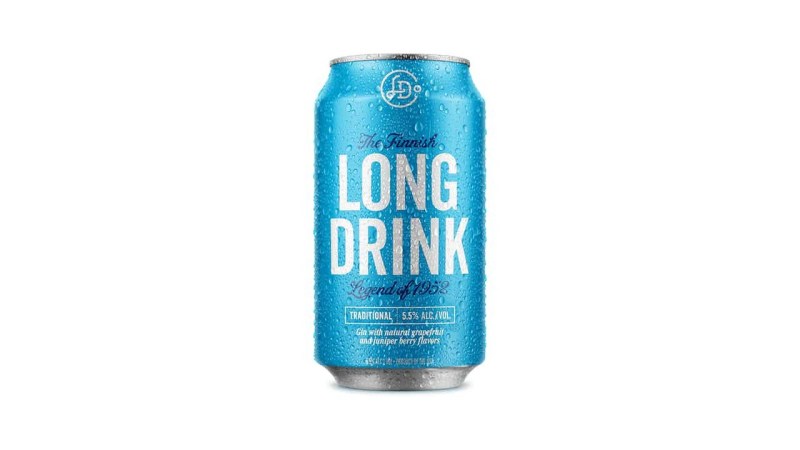 The Long Drink quite possibly could be the most refreshing drink on the planet. The gin-based drink could pass as squirt, and ice-cold, doesn't even taste like it has a hint of booze. The Long Drink also comes in zero sugar and strong and cranberry. It's also a favorite of several famous investors, including actor Miles Teller and golfer Rickie Fowler.
Goslings

A Dark 'n' Stormy is the perfect mix for a dark and stormy summer night — or any other time, for that matter. Primarily a rum maker, Goslings also makes a packaged ginger beer. The company took the next logical step and combined the two in a small, ready-to-drink, 8.4-oz can for your next spicy craving. This product release makes sense considering the brand owns the trademark on the name of the drink.
Bacardi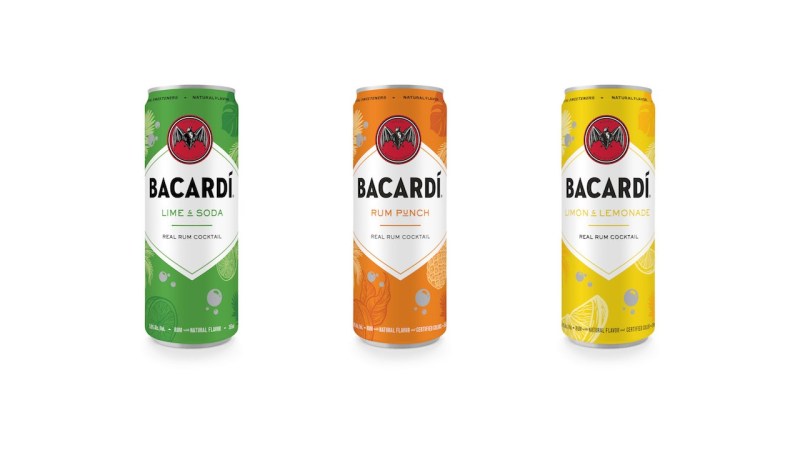 Rum does lend itself to sugar-forward cocktails, and for many, a canned cocktail likely already carries the misconception of sugar. For these, that's OK. Bacardi is a big name in the liquor world and there's good reason, it's tried and true. These cocktails carry the same quality.
Editors' Recommendations