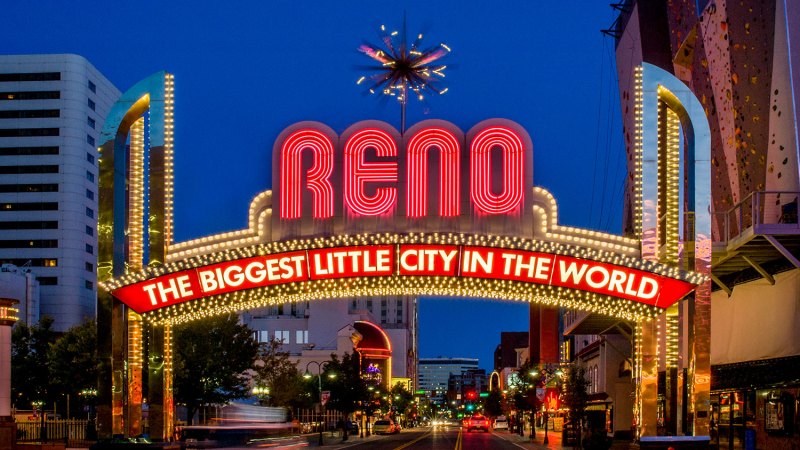 Reno, Nevada is a growing and evolving city with a boom tech sector, a mountain town feel, and the charm of old Vegas downtown with no shortage of places to grab drinks.
With companies like Tesla, Apple, Switch, and Google making huge investments in Reno and drawing young professionals in addition to a large state university and the outdoor ambiance of nearby Tahoe already making it a draw for active youth, Reno by all accounts is an up and coming city. With Las Vegas and Reno, Nevada has two cities gliding beneath the radar for travelers desiring more than gambling and partying.
The reputation of a somewhat stale casino-laced downtown can repel visitors. More than just the "Biggest Little City in the World," Reno is a city full of activities, restaurants and, of course, places to booze it up!
Since it is the oldest brewery in Nevada, Great Basin deserves the distinction as the best place to start drinking in Reno. This local brand is a great representation of where and why the craft beer movement got its start. Founded in 1993 by Tom Young and Eric McClary, Great Basin now boasts two locations, offers a tasty food menu at both, and brews more than 11,000 barrels of beer a year, which can found all across Northern Nevada and as far south as Las Vegas.
The brewery has won dozens of awards, and for good reason. Ichthyosaur IPA, named after the state fossil, goes back to the brewery's very beginning and has changed little, staying true to the original recipe. Scytal, released only once a year, is a barrel-aged imperial stout on par with some of the industry giants and released once a year.
IPAs are the name of the game at Revision, a brewery started by industry veteran Jeremy Warren. Warren was a founder of California's Knee Deep Brewing but returned home in hopes of capturing a still relatively untapped beer market in Nevada.
The current tap list has more than a dozen IPAs, which can be a bit daunting for even the most seasoned beer drinker. Revision's offerings are already found in several states across the country, but a wide-open warehouse that's still as warm and inviting as a small taproom makes it one of the best spots to grab a beer while in town.
Great beer, a simple but well-executed food menu, and a cozy taproom with a house-like vibe make up The Brewer's Cabinet. This brewery has three excellent iterations of its flagship Tahoe beer, a recipe that defines the pre-modern craft scene.
The tap list also includes other outstanding offerings, such as the Apparition Double IPA, which was reminiscent of Russian River's Pliny the Elder (a few hours to the west).
A combined brewery and distillery since the day it opened, this spot is located in Reno's big, beautiful train depot, which had been vacant for more than 20 years. Reno grew because of its position on the Central Pacific Railroad, so the area has some deep, deep history.
The Depot is a gorgeous anchor for an up-and-coming neighborhood near downtown. The beer and spirits are certainly worth a visit, but the kitchen makes a visit during dinner time a necessity.
Making waves since 2014 when it won Best Mid-size Brewpub at Great American Beer Festival, Brasserie Saint James helped make beer aficionados take Reno seriously.
An eclectic food menu features items like duck confit cassoulet and the Belgian-inspired bee make perfect pairing partners. The Daily Wages, a saison, and 1904, an American brett, are among standout offerings that have taken home gold medals. It's older sibling, Saint James Infirmary, isn't too shabby either.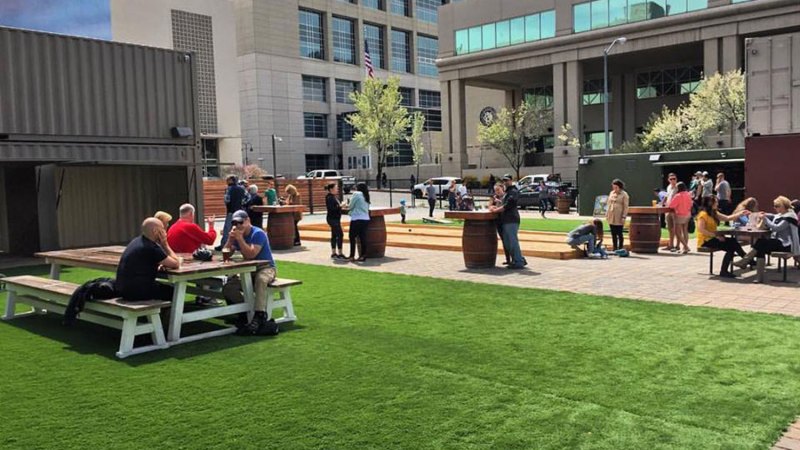 Closed in the winter (yes, Reno has real winters, unlike southern Nevada), The Eddy is an outdoor bar on the river in downtown. This "collaborative community space" provides a place to enjoy fresh mountain air, art, games, live music, and fitness classes, as well as 24 beers, 10 wines on tap, and cocktails.
Food trucks also make appearances, making for a well-rounded, all-day stop during the warmer months.
Editors' Recommendations