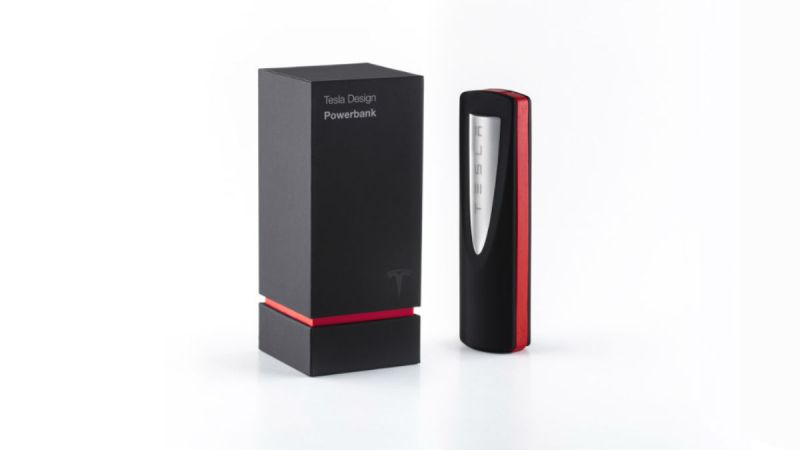 If you still want to be part of the electric revolution, but getting on the years-long waitlist for a new Tesla Model 3 sounds like too much of a commitment, then allow us to offer an alternative from the car manufacturer.
The Tesla Powerbank is a portable charger that brings 21st-century power to your pocket (and at a much, much cheaper price point). The innovative piece of tech is geared for all of the early adopters out there — the person who probably bought the first Roadster, then a Model X, and then stood in line to put down a deposit on that new Model 3.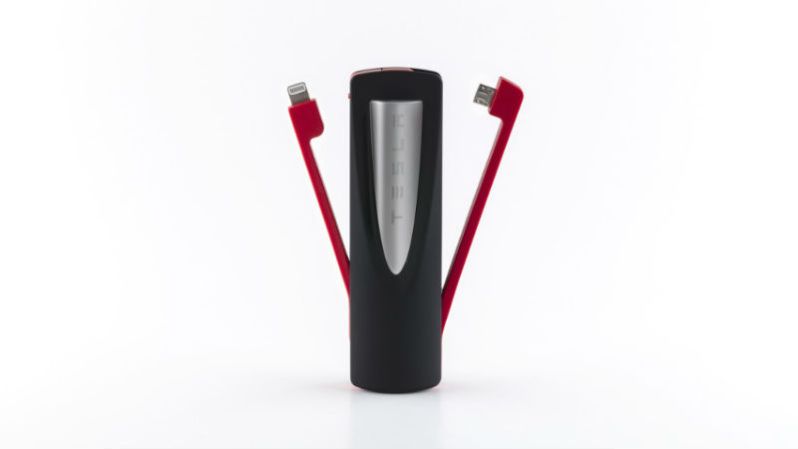 The charger can power just about any mobile device as long asan integrated lighting connection for your Apple product and detachable micro USB for other phones, cameras, etc. The Powerbank has a 3350 mAh capacity built into the single 18650 cell (which is the standard lithium-ion battery model that's been around for some time and powered all Teslas until the Model 3). It has a maximum 5-volt output with high efficiency circuitry to optimize all of that juice.
Although its total capacity is par for the course with portable chargers, you're really paying for the design and "status symbol" of something from the Tesla Design Studio (more on that over at our brother site, Digital Trends). It would make an interesting holiday gift for the techie or gadget guru in your family.
The Powerbank is on sale now for $45 (plus shipping) and you can purchase yours here.