Holy schnitzel! It's that time of year again. Step outside and you might notice a nip in the air (and a more than a bit of smoke if you're in a Western state). Cooler temperatures and colorful leaves — the arrival of autumn means the reintroduction of heartier, fuller-bodied brews onto beverage menus, including seasonally specific favorites like Oktoberfest biers and brown ales.
To help wade through the glut of autumnal offerings now gracing grocery store shelves and local bar taps, we surveyed the best new beer releases from craft brewers to gather the best fall beer recommendations sprouting this fall season. And yes, this dynamic list of brews to snatch up before winter comes of course includes everyone's seasonal favorite, pumpkin beers, alongside plenty of gourd-free options.
Best pumpkin beers
Thompson Island Brewing Company Boooo!!!! Pumpkin Ale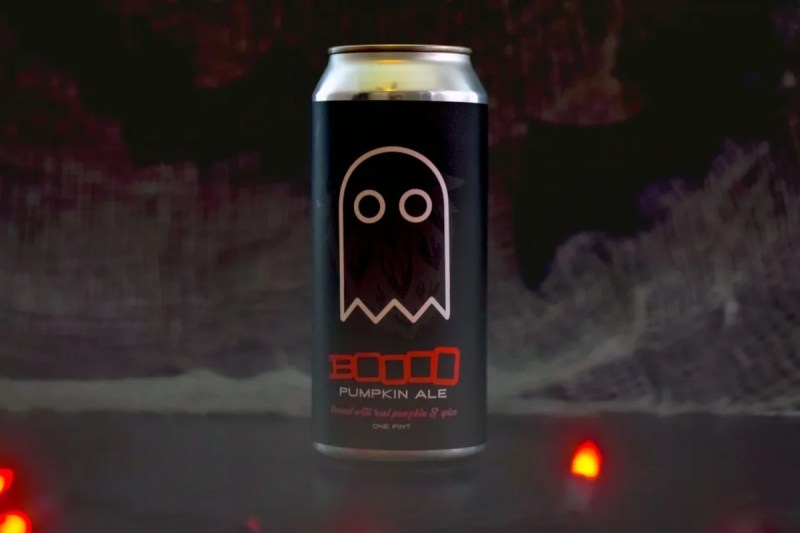 That's four 'o's and four exclamation points, if you're keeping count. Rehoboth Beach, Delaware's Thompson Island Brewing Company wants to stress how spooky this amber ale is, right down to the silhouetted ghost on the beer's black can. Boooo!!!! is brewed with a "frightening" amount of real pumpkin and "eerie" spices, which include cinnamon, allspice, nutmeg, clove, and ginger. The result is a refreshing, critically acclaimed ale; not too heavy on the pumpkin and not too light on the spice, a pleasing mix not too unlike buttery sweet squash.
New Belgium Brewing Company Voodoo Ranger Atomic Pumpkin
Speaking of spicy, New Belgium decided to take all the traditional Halloween herbs — allspice, nutmeg, and cinnamon — and juice the pumpkin brew with habanero, aji, and árbol peppers. Your tongue better be ready, but New Belgium always puts out drinkable potables. This malty seasonal mix is, like its title suggests, a nice nuclear blast to the cool autumn season.
Fat Head's Spooky Tooth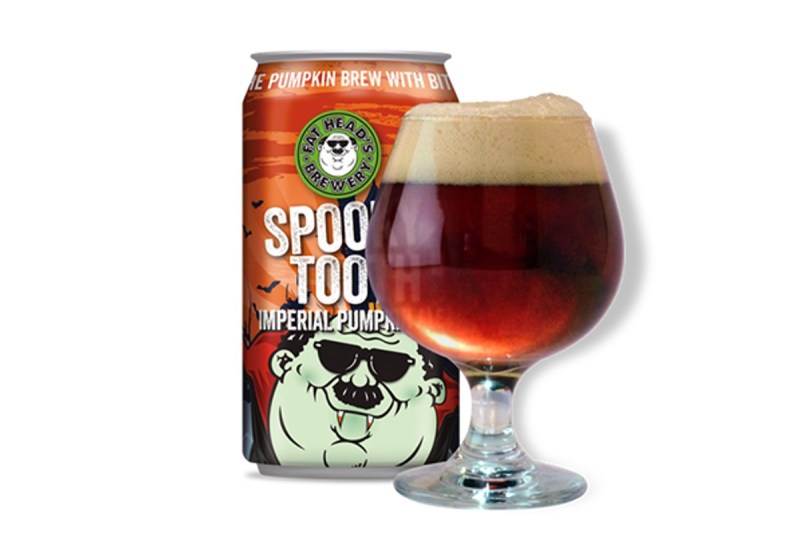 From spooky smooth to a spicy brew, we now move on to a full-bodied imperial ale, pumpkin style. The Fat Head brewery has been haunting Ohio since the last century, hailing all the way back to the halcyon days of 1992. Spooky Tooth is one of its stalwarts, a robust burst of pumpkin pie just as recognizable as its Fat Head logo sprouting vampire fangs. Do yourself a favor and bite into a glass. Just don't get blood on your shirt.
Best Oktoberfest beers
Hacker-Pschorr Oktoberfest Märzen
Märzen is German for March beer. The name arose for Bavarian beer that had to be brewed during March for the Munich Oktoberfest given that stronger drink was not allowed to be made during summers. In concert with this process, and in consideration of the 1516 Beer Purity Law decreed by Bavarian Duke Wilhelm IV (stipulating that only water, barley, and hops were allowed to be used as key ingredients for beer production), Hacker-Pschorr presents its ode to "Bavarian Heaven" with its Oktoberfest Märzen.
The resulting potent potable is a wonderful ode to the ancient, simple combination of beer ingredients — a medium-bodied, dark honey-colored lager that's redolent of hearty breads and refreshing mineral water with a hint of caramel sweetness. If it's hops you're looking for, however, you'll have to look elsewhere.
Urban Chestnut Brewing Company Oachkatzlschwoaf Oktoberfest Lager
Speaking of Munich, if you're in St. Louis, but you're looking for a little German spirit this fall, all you have to do is track down a can of Oachkatzlschwoaf Oktoberfest. Brewed to Munich's exacting standards, this regional lager from the Urban Chestnut Brewing Company is an Oktoberfest beer brewed right in the New World via Olde school methods.
Translating to tail of a squirrel (a word often used to determine the authenticity of native Tirolean, Upper German speakers), Oachkatzlshwoaf (O-Katz for non-Tirolean tongues) is a classic Oktoberfest brew: caramel colored with a medium body and a nice head offering a malty mouth, a hint of brown sugar and just a faint enough suggestion of hops to cut what could be a too sweet drink.
Sierra Nevada Oktoberfest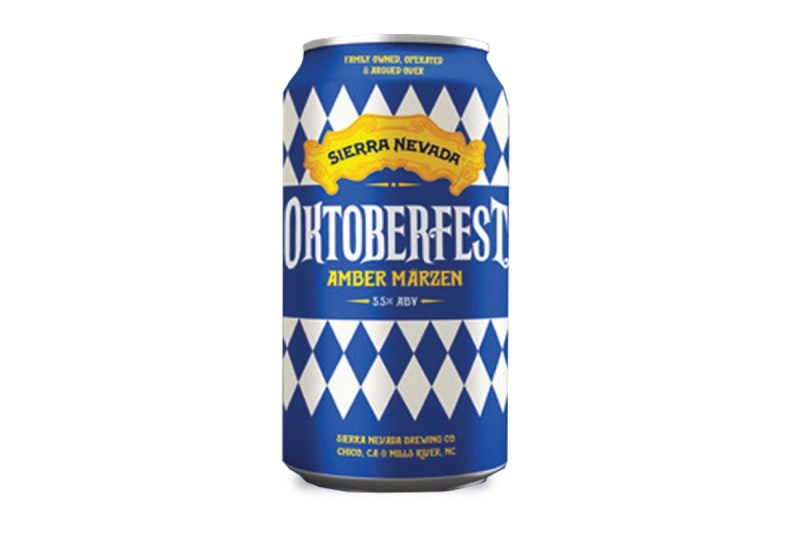 Heading over to the other side of the Continental Divide, we find another well-balanced Oktober brew from Sierra Nevada. Even in the West, the Chico, California-based brewery is able to can the Continental spirit with a rich Märzen lager.
Featuring German malts, Sierra Nevada's Oktoberfest wafts whiffs of honey and biscuits with tastes of caramel and graham cracker. Combine this with a beer cheese skillet, and you'll be experiencing visions of buxom beer maids serving overflowing steins in sprawling beer tents.
Other autumnal favorites
Boulevard Brewing Company Tank 7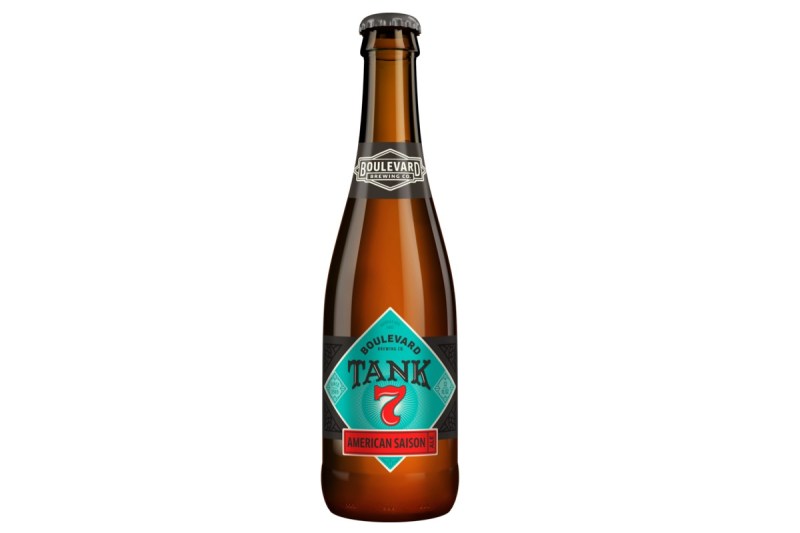 What is a good harvest without a quality farmhouse ale? Not good? Below average? No need to worry about poor descriptors here because Kansas City, Missouri's Boulevard Brewing Company has got your back. Named after the fermentation tank it was brewed in, the Belgian imitator carries the characteristics of its progenitors — floral, citrusy, and yeasty notes on the nose and snappy grapefruit, peppercorn, and hops on the tongue. The American saison brings a light pop (and a hefty 8.5% ABV) to any party and pairs well with any heavy meal.
Dupont Foret Saison
If you're going for a Belgian farmhouse brew this season, why not go straight to the source? Dupont's Foret Saison is an "organic" beer. In this case, this means that the fermented suds come straight from 100% organically grown hops and barley mixed in artesian well water at Brasserie Dupont in Tourpes, Belgium.
The result is a classic mix of blonde ale and seasonal spices to create an almost perfect fall beer — light, but not watery, a bit of citrus pop that's calmed by warm allspice, cloves, and other autumn herbs.
Funky Buddha Brewery Sweet Potato Casserole Strong Ale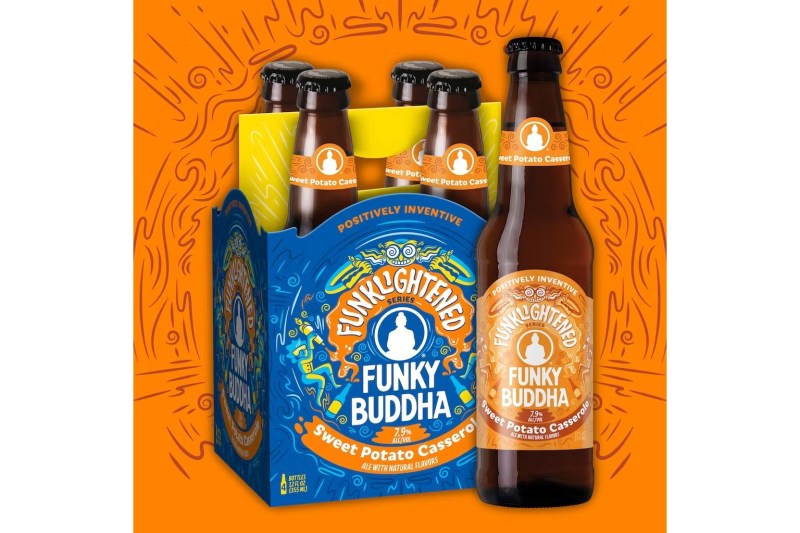 One could argue that a sweet potato ale could fall into the pumpkin category. One would be wrong. There's little in common between the meaty gourd and the sweet, juicy tuber besides an orange color. Fortunately, Oakland Park, Florida's Funky Buddha Brewery knows the difference as well.
One of the more unique seasonal offerings, Funky Buddha does the world (and family gatherings a favor) with this gooey, fully baked treat to bring in the changing of leaves. Careful not to over imbibe, though, as this ale brings forth a formidable 7.9% ABV.
If you're planning to take advantage of the last of barbecue weather and taking the party outside, make sure to check out our shortlist of the best beverage coolers to keep your suds cool.
Editors' Recommendations