There are at least a handful of holidays (especially drinking centered holidays) that many drinkers don't really know the true origins of. We know these are special days in which we drink tequila and Mexican beer (Cinco de Mayo), Irish whiskey or dry Irish stouts (St. Patrick's Day), and giant pints of malty, refreshing German beer (Oktoberfest). And while we'll get into the other two when the time comes, it's Oktoberfest's time in the spotlight.
Oktoberfest is more than simply a day to wear your grandfather's lederhosen, drink Marzen, eat schnitzel, and listen to oom-pah music. It's a two-week festival (the actual party is in Munich) that's celebrated each fall to remember the wedding of Prince Ludwig of Bavaria and Princess Therese of Saxe-Hildburghausen on October 12, 1810.
And while you'll find Oktoberfest events all over the US in the next month, the real festival's dates change every year. This year, the official festival will run from September 16-October 3. Last year (after a year off because of COVID) more than 5.7 million people attended, so you can bet it will be a rocking, beer and sausage-fueled two weeks this year.
Even if you can't make it to Bavaria for the actual Oktoberfest celebration, that shouldn't stop you from imbibing some great Oktoberfest beers (plus it will give you a break from fall's divisive pumpkin beer). There is a slew of great, authentic German beers well-suited for pairing with sausage, sauerkraut, and pretzels as big as your head. There are also quite a few notable American versions. Keep scrolling to see eight of our favorites. We picked four traditional German beers as well as four American interpretations.
Jack's Abby Copper Legend
With a name like Copper Legend, you know this annual release is something special. As the name dictates, it's a copper-hued, malty, sweet, surprisingly refreshing interpretation of the classic German Marzen style well-known for Oktoberfest. It's a great companion to cool evenings and traditional German grub.
Hofbrau Oktoberfestbier
If you want to have a traditional Bavarian beer garden experience, you'll travel to the iconic Hofbrau House in Munich sometime. If you don't have the frequent flyer miles to travel there any time soon, you can visit your local beer or grocery store and snag a sixer of Hofbrau Oktoberfestbier. Even I you aren't drinking it by the liter, this 6.3% ABV Oktoberfest beer, loaded with Herkules, Perle, Magnum, and Select hops, is sweet, malty, and very refreshing.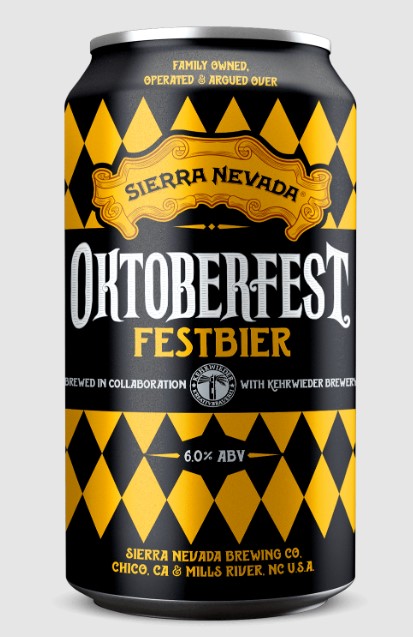 Sierra Nevada Oktoberfest
Sierra Nevada might be most known for its iconic Pale Ale. But its annual Oktoberfest beer is a fall favorite. Every year, the well-known California-based brewery pairs with a German brewer to create its Oktoberfest beer. This year, they collaborated with Kehrwieder to create a classic beer loaded with bready malts, caramel, and a mix of American and German noble hops.
Paulaner Oktoberfest Marzen
Another well-known Oktoberfest beer from a renowned German brewer, Paulaner Oktoberfest Bier is brewed with Pilsner malt and Munich malt as well as Herkules and Hallertauer Tradition hops. The result is a refreshing, golden beer with a perfect mix of sweet, caramel malts and floral, crisp hops. It's the kind of beer you'll want to savor on the waning summer days ahead.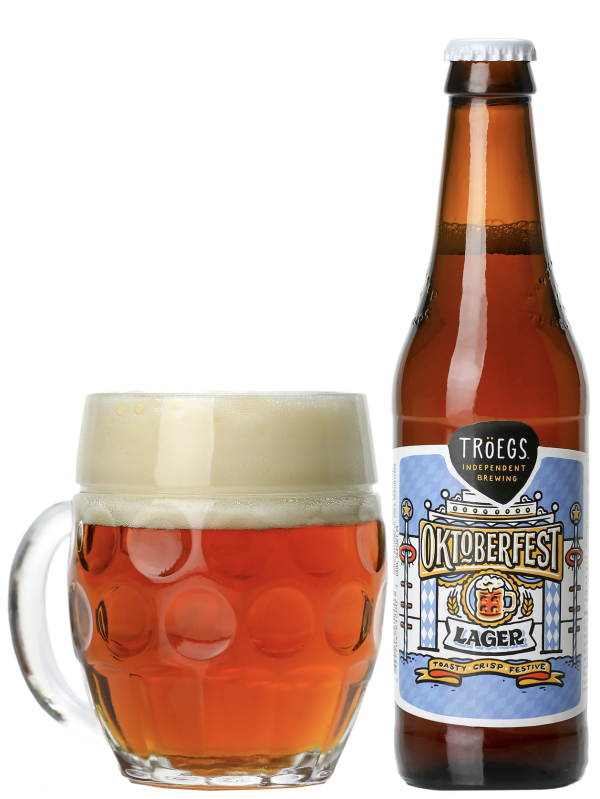 Troegs Oktoberfest Lager
Only available once a year, this classic American Oktoberfest beer is made using the traditional decoction technique. Brewed with Hallertauer Tradition hops as well as Pilsner and Munich malts (just like the beers in Bavaria) it's known for its palate of toasted malts and floral hops. All with a crisp, refreshing finish that will leave you wanting more immediately. It pairs well with accordion music and spaetzle.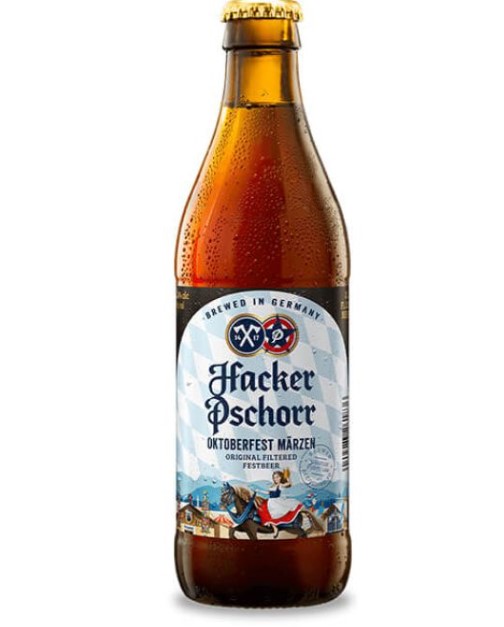 Hacker Pschorr Oktoberfest
Hacker Pschorr is one of the six breweries that are allowed to serve their beer at the actual Oktoberfest. It would behoove you to buy some from at least one (or more) of those six to enjoy at home this fall. One of the best, in our opinion, is Hacker Pschorr Oktoberfest. This 5.7% ABV seasonal Marzen is well-known for its palate of caramel and toasted malts, floral, herbal hops, and crisp, thirst-quenching finish. A true classic that belongs on your dinner table alongside your favorite, traditional German foods.
Spaten Oktoberfest Ur Marzen
Spaten is a big name in the Bavarian beer game. One of the six breweries allowed to serve its beer at the actual festival, Spaten's Oktoberfest Ur Marzen was first brewed in 1872. In fact, the festival doesn't even begin until the first keg of Spaten is tapped. It's well-known for its perfect symphonic balance of biscuit-like malts, caramel, and floral, earthy hops. If you only drink one Oktoberfest beer this fall, make it this one.

Victory Festbier
Pennsylvania's Victory Beer is the kind of brewery that seems to produce nothing but amazing, noteworthy beers. This 5.6% ABV Marzen-style beer is brewed with 2-row, Vienna, and Munich malts as well as whole floral German noble hops. The result is a complex brew that begins with a nose of caramel, toasted malts, and floral hops and moves into a palate of toffee, toasted malts, and gentle, crisp, floral hops at the finish. It's a truly remarkable beer that is looked forward to annually by its many fans.
Editors' Recommendations