Cinco de Mayo has become a global celebration. From Mexico City to Montreal, people embrace the holiday with a festive drink in hand. And to do it right, you'll need the appropriate cocktail.
While most Cinco de Mayo cocktails hover around tequila and other agave spirits, it doesn't mean you have to be sipping the usual suspects like Margaritas and Palomas. No, holidays require creativity and flair and these nine drinks offer that and more. And if tequila is not your thing, try something new, like Sotol. It's an age-old Mexican spirit that locals love and is just becoming popular north of the border.
Here are eight essential drinks to help you ring in Cinco de Mayo. ¡Salud!
Italian Rita
Ingredients
1 ounce Martini & Rossi Fiero
2 ounces Patron tequila
1/2 ounce lime juice
1/4 ounce honey
Lime wheel
Method
Add ingredients to cocktail shaker and shake together.
Pour over ice into a rocks glass and garnish with a lime wheel.
Diablo en la Pista de Baile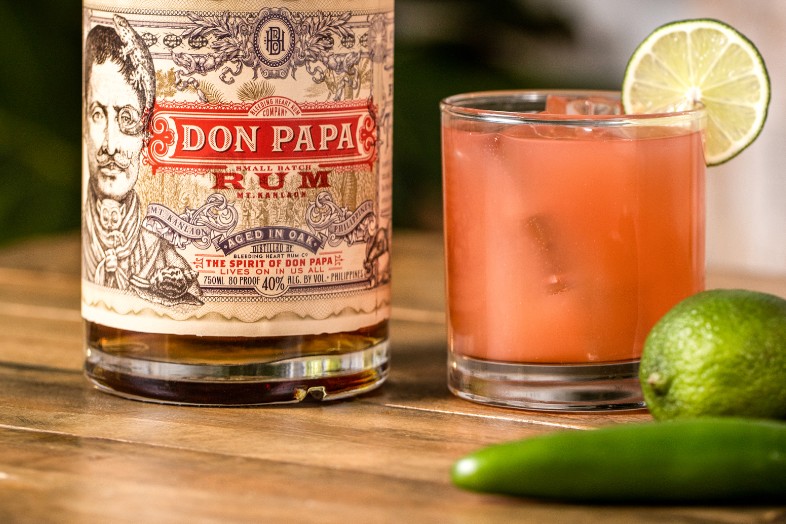 Ingredients
1 1/2 ounces Don Papa Rum
1/2 ounce Reposado tequila
3/4 ounce guava juice
1 thin disc of serrano chili
1/2 ounce lime
1/2 ounce agave
Method
Muddle chili disc in shaker.
Pour in Don Papa, tequila, guava juice, lime, and agave.
Add ice and shake.
Strain into rocks glass with fresh ice.
Garnish with lime wheel.
Mijenta Paloma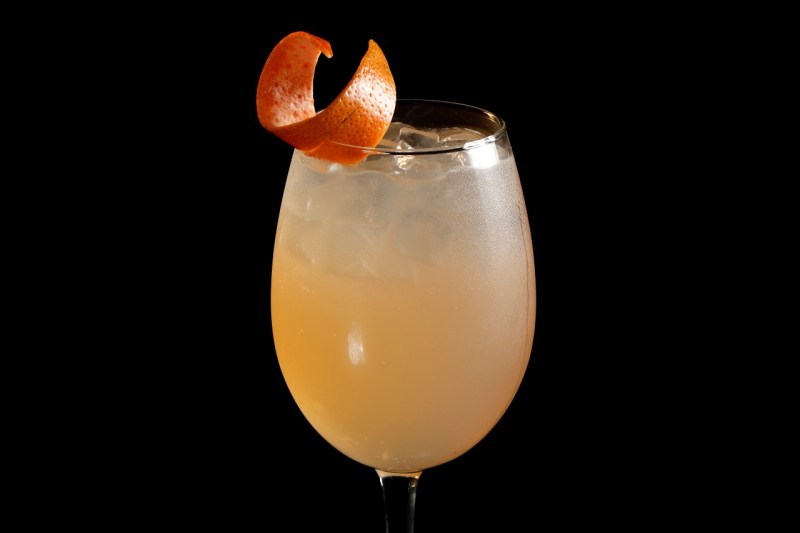 Ingredients
2 parts Mijenta Blanco Tequila
1 part grapefruit juice
1/2 part lime juice
1 part agave/cinnamon syrup
Top with Prosecco
Method
Shake all ingredients with plenty of ice.
Strain into a wine glass filled with ice and top with Prosecco.
Garnish with grapefruit peel.
Oaxaca Express
(Created by Alex Valencia, La Contenta)
Ingredients
2 ounces of Doña Vega Espadín
1/2 ounce of jalapeno-infused agave nectar
2 ounces fresh lime juice
1/2 ounce of freshly blended cucumber juice
6 to 7 basil leaves
Method
Start with basil leaves and combine all ingredients in your shaker.
Add ice and shake for about 6 to 7 seconds.
Serve on the rocks with a cayenne salt spice rim.
Buena Vista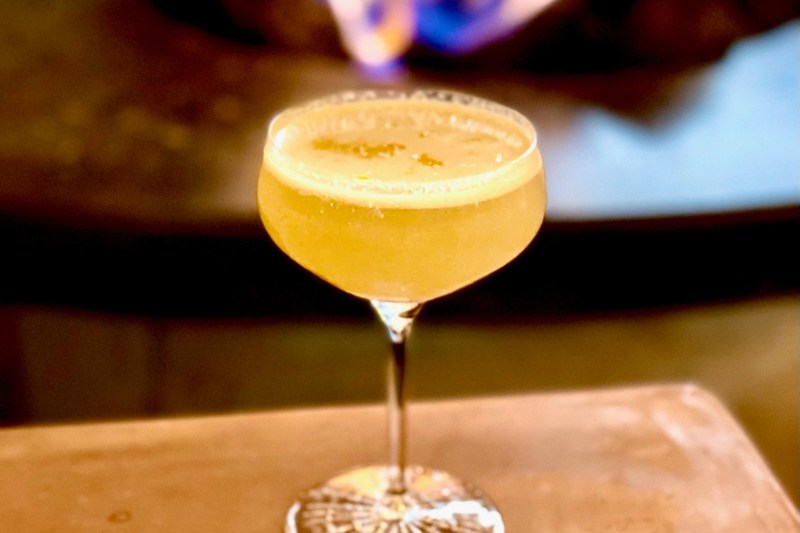 (Created by Mike Callan, Tamarindo del Mar)
Ingredients
2 ounces Corralejo Reposado

1/2 ounce Magdala

3/4 ounce lemon juice

1/2 ounce simple syrup

3/4 ounce aquafaba

2 small pieces of ginger (muddled)
Method
Shake all ingredients together.

Microplane orange zest on top for garnish and serve up.
Spicy Mexican Mule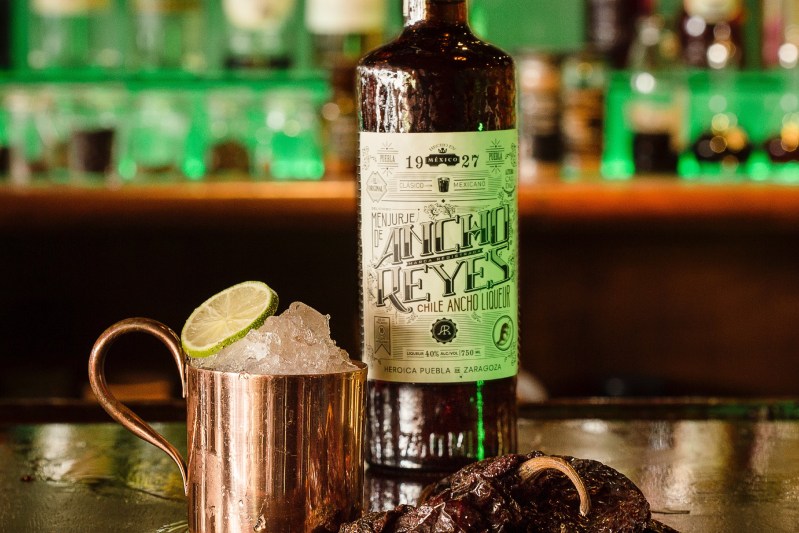 Ingredients
1 part Ancho Reyes Original
1/4 part fresh lime juice
3 parts ginger beer
Method
Fill a copper mule with ice.
Add Ancho Reyes and fresh lime juice, and gently pour ginger beer on top.
Stir lightly and garnish with lime and crystallized ginger.
The Curious Margarita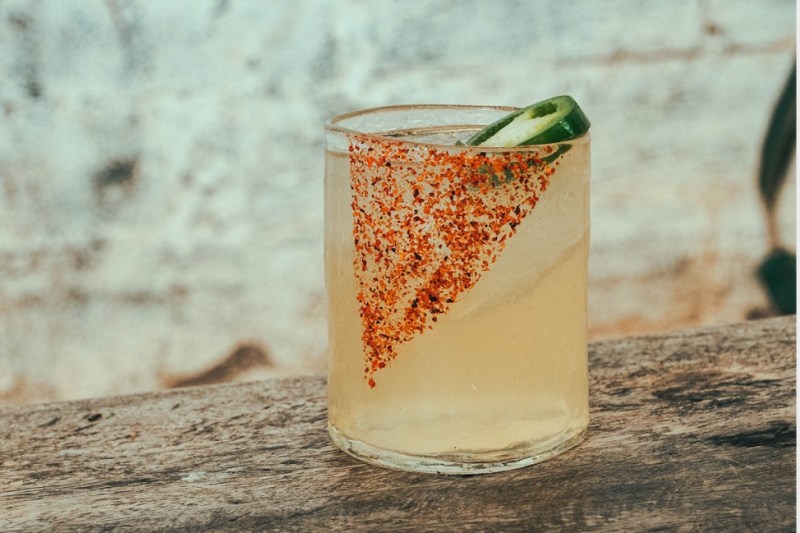 (Created by Joseph Mortera)
Ingredients
1 1/2 ounces The Lost Explorer Espadín
1/2 ounce Ancho Reyes Verde
3/4 ounce agave syrup
1 ounce lime juice
Method
Combine all ingredients in a shaker with ice.
Shake it up.
Strain into a Tajín-rimmed old fashioned glass filled with ice.
Garnish with a single jalapeño slice.
Los Arango La Reina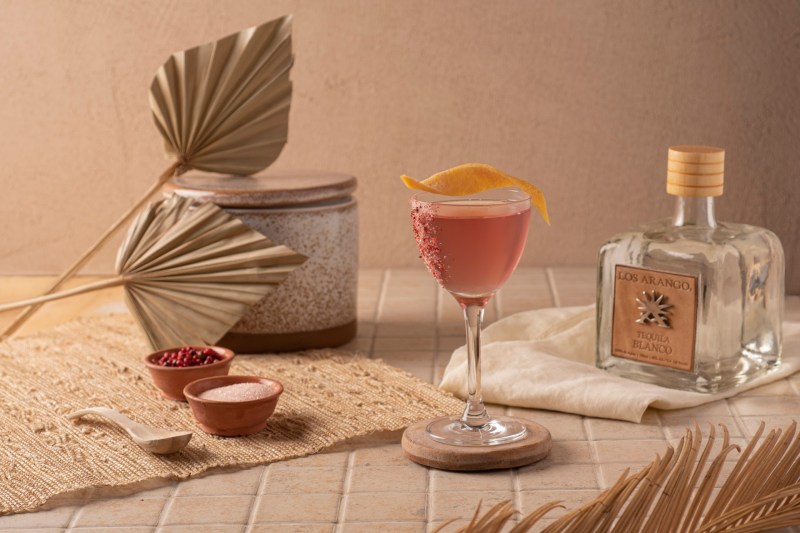 Ingredients
1/2 ounce Los Arango Blanco Tequila

3/4 ounce dry Rosé

1/2 ounce sweet vermouth

4 dashes pink peppercorn tincture

2 drops rose water
Method
Combine all ingredients into a cocktail shaker, add ice, and shake well.

Rim a cocktail glass with cracked pink/black peppercorn salt.

Fine strain the cocktail into your prepped glass.

Garnish with a grapefruit twist and rim with the pink peppercorn tincture.
Editors' Recommendations