Cinco de Mayo is on the horizon, and with it comes all of the festive, agave-driven cocktails you can imagine. These drinks — which are so much more than just margaritas — greet the holiday in style.
Whether you're full-on toasting to the Mexican Army's defeat of the French in the mid-19th century, or you're just looking to raise a glass, we have your Cinco de Mayo cocktail bases covered. These concoctions are cheery by nature, pretty in the glass, and delightful on your palate. And if a cocktail is not your thing and you're eager for cold beer or glass of rosé (better yet, try a Mexican wine) instead, so be it.
We're not here to govern your celebration; we just want it to be the best imaginable — a respite from the pandemic and every other significant obstacle out there. If you like tequila and mezcal, buckle up, as these drinks are dressed to impress. ¡Salud!
Mezcal Pineapple Sour
(Created by Deena Sayers)
1.5 Doña Vega Espadín
.5 ounce fresh pineapple juice
.75 ounce lemon juice
.75 ounce agave
1 egg white
Method: Reverse dry shake (shake with ice) and strain ice from the tin. Dry shake and pour. Garnish with crushed peppercorn on the froth.
Italian Rita
1 ounce Martini & Rossi Fiero
2 ounces Patron tequila
.5 ounce lime juice
.25 ounce honey
Lime wheel
Method: Add ingredients to cocktail shaker and shake together. Pour over ice into a rocks glass and garnish with a lime wheel.
Diablo en la Pista de Baile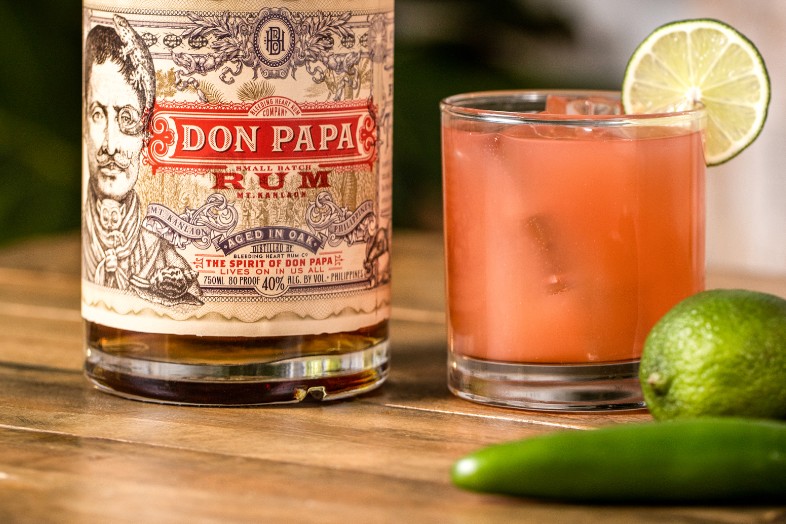 1.5 ounces Don Papa Rum
.5 ounce Reposado tequila
.75 ounce guava juice
1 thin disc of serrano chili
.5 ounce lime
.5 ounce agave
Method: Muddle chili disc in shaker. Pour in Don Papa, tequila, guava juice, lime, and agave. Add ice and shake. Strain into rocks glass with fresh ice. Garnish with lime wheel.
Mijenta Paloma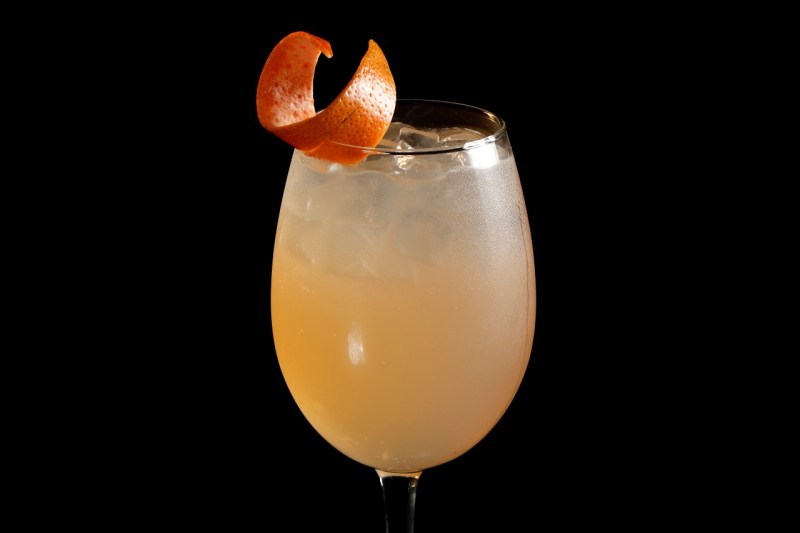 2 parts Mijenta Blanco Tequila
1 part grapefruit juice
.5 part lime juice
1 part agave/cinnamon syrup
Top with Prosecco
Method: Shake all ingredients with plenty of ice. Strain into a wine glass filled with ice and top with Prosecco. Garnish with grapefruit peel.
Oaxaca Express
(Created by Alex Valencia, La Contenta)
.5 ounce of jalapeno-infused agave nectar
2 ounces fresh lime juice
.5 ounce of freshly blended cucumber juice
2 ounces of Doña Vega Espadín
6 to 7 basil leaves
Method: Start with basil leaves and combine all ingredients in your shaker. Add ice and shake for about 6 to 7 seconds. Serve on the rocks with a cayenne salt spice rim.
Buena Vista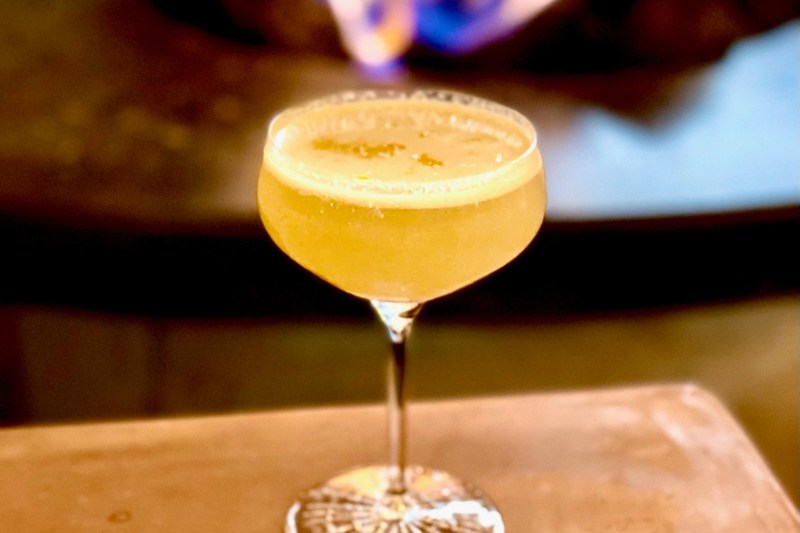 (Created by Mike Callan, Tamarindo del Mar)
2 ounces Corralejo Reposado

.5 ounce Magdala

.75 ounce lemon juice

.5 ounce simple syrup

.75 ounce aquafaba 

2 small pieces of ginger (muddled)
Method: Shake all ingredients together. Microplane orange zest on top for garnish and serve up.
Spicy Mexican Mule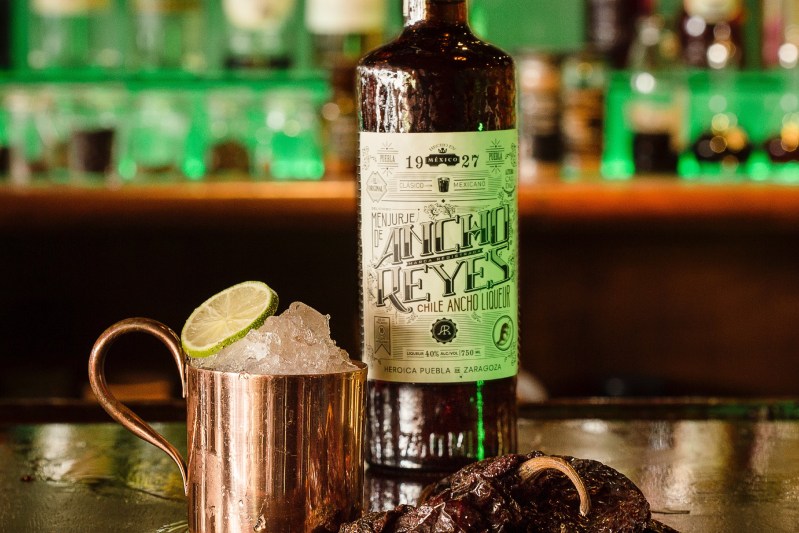 1 part Ancho Reyes Original
.25 part fresh lime juice
3 parts ginger beer
Method: Fill a copper mule with ice. Add Ancho Reyes and fresh lime juice, and gently pour ginger beer on top. Stir lightly and garnish with lime and crystallized ginger.
The Curious Margarita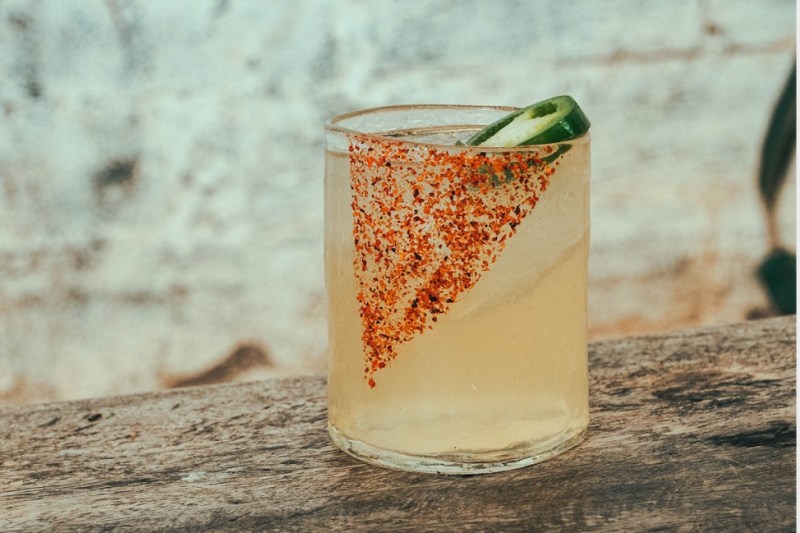 (Created by Joseph Mortera)
1.5 ounces The Lost Explorer Espadín
.5 ounce Ancho Reyes Verde
.75 ounce agave syrup
1 ounce lime juice
Method: Combine all ingredients in a shaker with ice. Shake it up. Strain into a Tajín-rimmed old fashioned glass filled with ice. Garnish with a single jalapeño slice.
Los Arango La Reina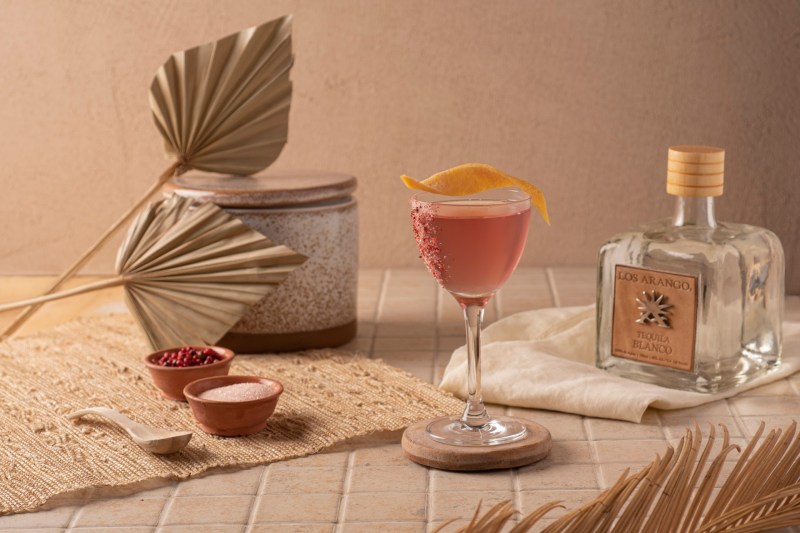 .5 ounce Los Arango Blanco Tequila

4 dashes pink peppercorn tincture

.25 ounce sweet vermouth

2 drops rose water

.75 ounce dry Rosé
Method: Combine all ingredients into a cocktail shaker, add ice, and shake well. Rim a cocktail glass with cracked pink/black peppercorn salt. Fine strain the cocktail into your prepped glass. Garnish with a grapefruit twist and rim with the pink peppercorn tincture.
Editors' Recommendations