Whether or not you après ski, or even know what that means, you're probably aware that hooch and snow play well together. So why not combine the best of both those chilly and refreshing worlds? For wintertime sport, it's tough to top skiing. And for a frosty refreshment when you're done with the slopes, there's hardly anything better than a craft beer.
Up in elevation at some of these great ski towns, the days are always good. The best ones, of course, toast conditions after a full day on fresh powder. But even the bad ones aren't so bad. When a blizzard shuts down the road or a mild rain gives you some pause, you can still have a hell of a time at a nearby barstool, enjoying well-made local beer.
Here are some of the best ski towns in all the land where the craft beer flows like a rushing river.
Hood River, Oregon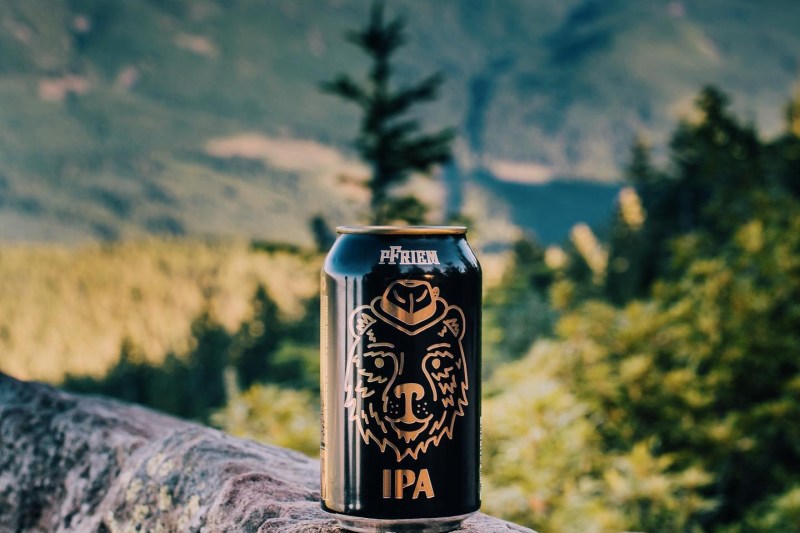 This town is aptly-named, set in the shadow of one of the world's most-climbed mountains in Mt. Hood. It's a short drive up to some world-class ski resorts, including Meadows as well as Timberline, where exteriors for the classic horror movie The Shining were filmed. Hood River itself is full of amazing breweries with amazing views of the Columbia River Gorge. Check out pFriem for stunning IPA beers and more experimental releases, Full Sail for a classic experience, and nearby Solera Brewery in Parkdale for incredible panoramas of Hood and great farmhouse ales.
Breckenridge, Colorado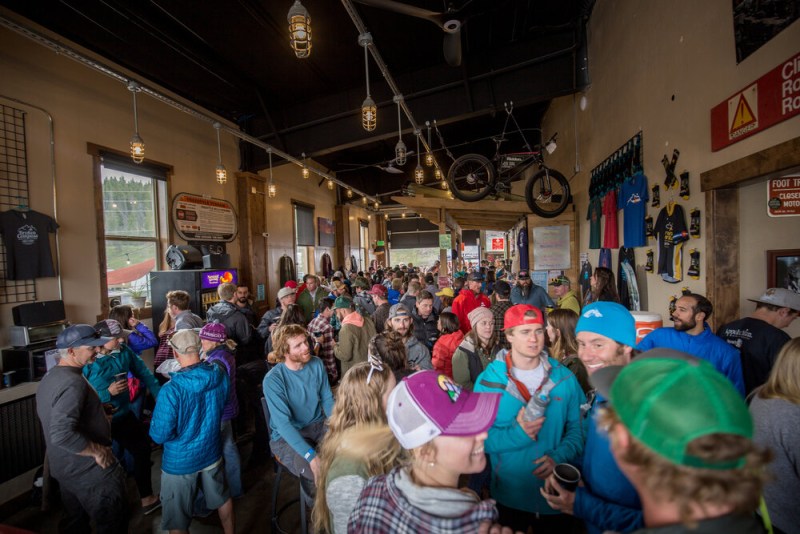 Colorado is fortunate enough to have a number of great ski towns, from Aspen to Steamboat Springs. Breckenridge boasts a particular fondness for craft beer, with a number of great watering holes that emphasize the scene. In terms of breweries, look out for the eponymous outfit and its broad selection of beers, including some nice winter warmers. Also of note is Broken Compass and its esteemed Euro-inspired beers along with Outer Range Brewing Company, among the hippest around and purveyors of everything from Belgian-style beers to pastry beers.
Whitefish, Montana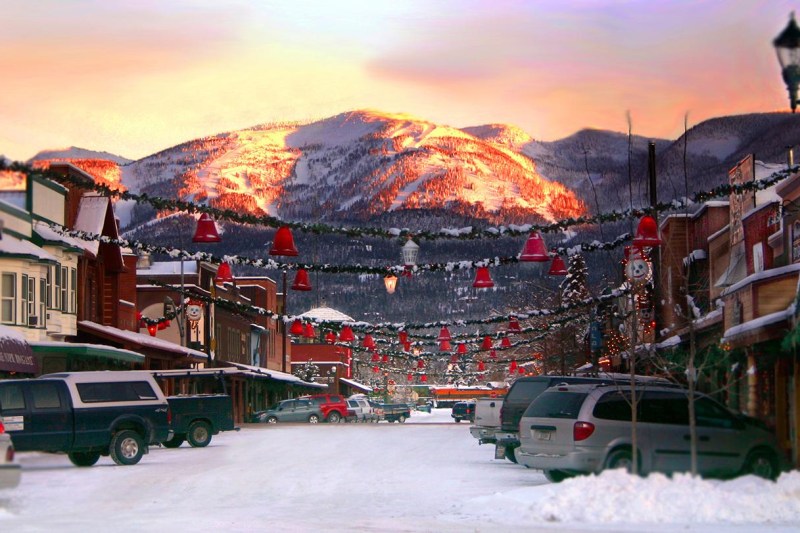 People will remark about Whitefish like a lot of western ski towns in that it has grown and polished up quite a bit. But it's still got plenty of inviting qualities, including breathtaking scenery, great snowpack (usually), and some quality homegrown beer. Bonsai closes seasonally but its work is often poured at area bars like the Montana Tap House. Backslope Brewing resides just a couple of miles outside of town and specializes in some refreshing options. If you'd like a few more options to add to the list, take a short trek over to Kalispell.
Truckee, California
A gem of northern California, Truckee is set in the Sierra Nevadas right next to Tahoe, meaning unlimited skiing options. It's also home to some serious beer, from the hop-driven work of The Good Wolf to the west coast pales and IPAs of FiftyFifty . There's Truckee Brewing Company too, responsible for a strawberry sour, peanut butter amber, and even a Brut IPA. Keep an eye out for a number of neighborhood public houses that really embrace what's coming out of the vats in barrels right in town.
Park City, Utah
Park City needs no introduction, as it backs up to some of the best snow on the planet. The Rocky Mountain town also touts a relatively significant beer scene. Check out the new brewpub digs at Park City Brewing, the apricot wheat and imperial pilsner at Wasatch Brewery , or what's on draft over at Red Rock Brewery's Park City pub. It's also advised to check out the beer sections of local grocers and specialty shops as the Utah craft beer landscape continues to impress as well as grow by the season.
Cananndaigua, New York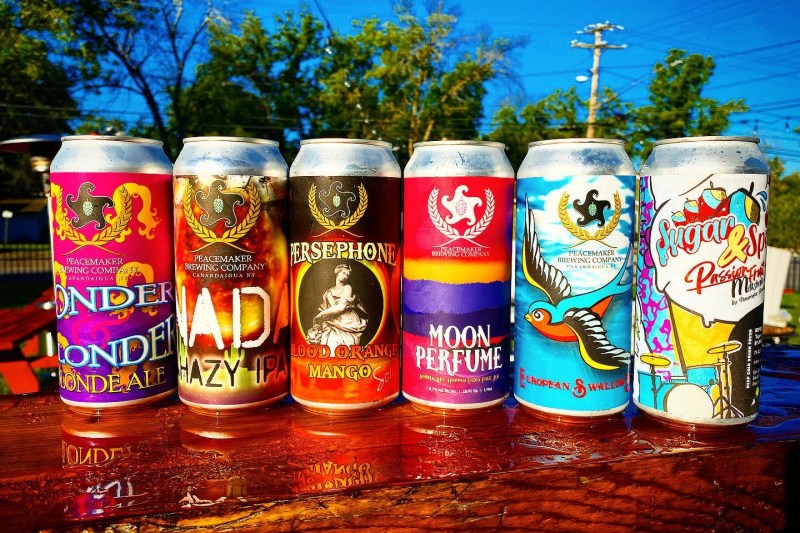 This upstate New York town in the Finger Lakes is situated among quality skiing—cross country especially—as well as lauded vineyards and wineries. Lesser known is Canandaigua's beer culture, which punches above its weight. The town of about 10,000 roughly a 30-minute drive south of Rochester has a number of breweries within striking distance. Some worth investigating include Peacemaker Brewing Company and Frequentem. The former has some great winter options, especially while the latter makes some marvelous NEIPAs, soul ales, and imperial stouts.
Leavenworth, Washington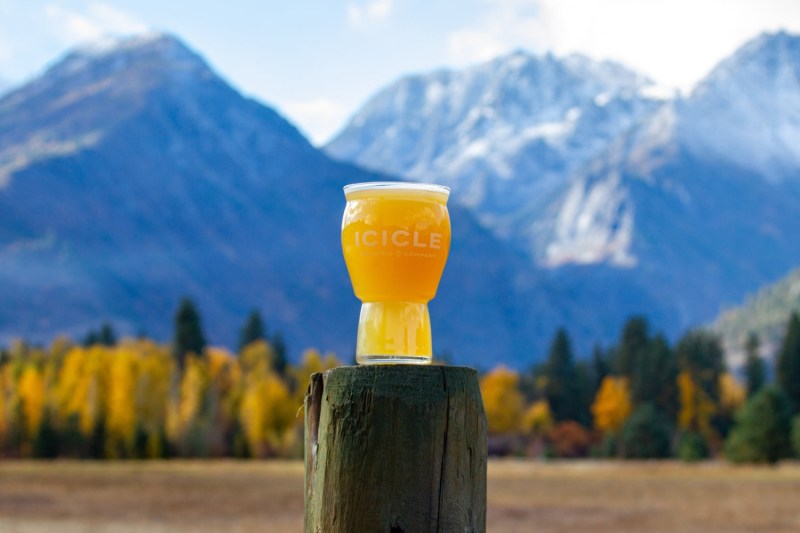 This charming Bavarian town is nestled in the rugged Cascades, with multiple fine ski destinations a reasonable drive away. Being of the German mindset, Leavenworth also has a fondness for beer. There's Icicle Brewing Company , which does standout hazy IPAs and a balanced amber ale (look out for special releases and brewery-only offerings too). There's also Doghaus Brewery, a very pup-themed and extra small-batch producer with a very welcoming environment. And that's to say nothing of the many beer halls and Bavarian-minded restaurants that tend to showcase a lot of local suds, in addition to some German staples.
Jackson Hole, Wyoming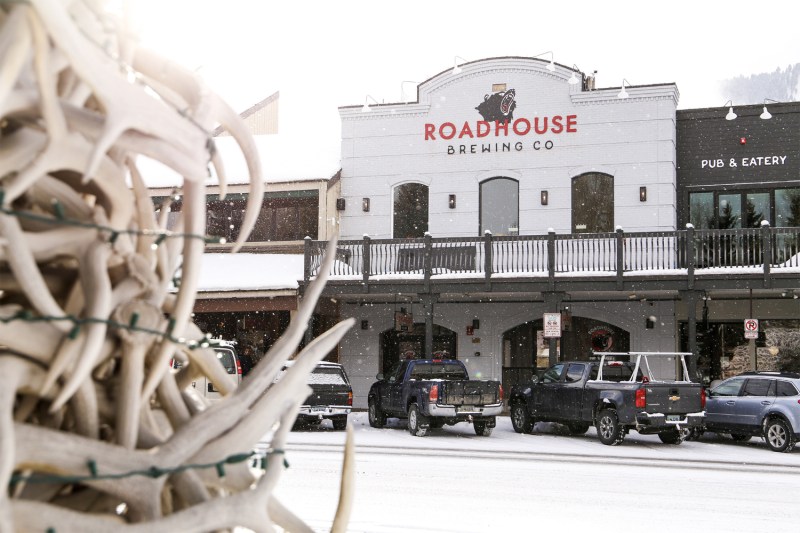 Roadhouse is one of the best breweries in the entire western region right now, turning out the whole spectrum. You can get a balanced session IPA, a sour made with raspberries and lemon, or a hearty quadruple that will thaw you to the core. Enjoy a pint there and pack home (or to your hotel) some barrel-aged beauties to sip as a proper nightcap. If you feel like an original, head over to Snake River Brewing for a Vienna lager or stout, preferable with a pub pretzel.
Stowe, Vermont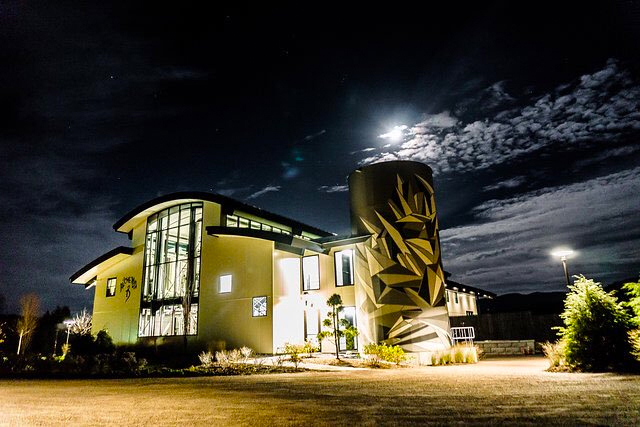 Of the east coast options, Stowe takes the blue ribbon. It's hard to beat The Alchemist , even with all the fanfare that tends to follow the cult brewery. The crowds are worth navigating, even for just a pint of Heady Topper Imperial IPA. There's also the Austrian-informed Von Trapp Brewery and Bierhall in the vicinity, with terrific pilsners, lagers, bocks, and more. Idletyme Brewing Company is another and a great stop, especially if you want a bite to accompany your beer. If you're chilly, try a vanilla porter. Exhausted from the slopes? Try a refreshing hefeweizen, basically a recovery beer.
Editors' Recommendations