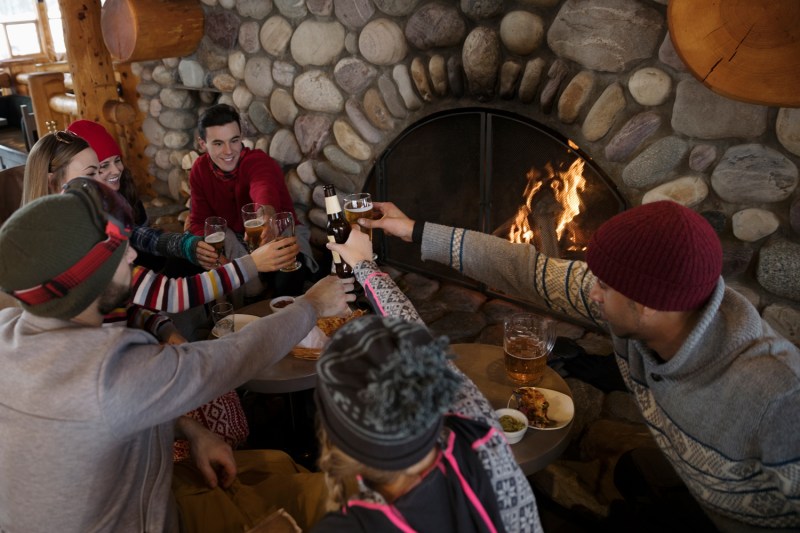 If you're dreaming about hitting some of the best ski areas around the country this year, it's never too early to start thinking about updating your skiing gear or your snowboarding wardrobe and get excited about winter. While we'll probably never agree on whether it's better to spend your day on a tray, or sending tricks on your sticks, we can all agree that no day on the slopes is complete without a few drinks in the bar with your buddies.
The concept of après-ski may have originated in Europe — après literally means after in French — but here in the U.S., we know how to make it our own. In the end, your après-ski experience is really whatever you want it to be — whether it's a laid-back hangout around in a rustic dive bar, a whiskey tasting at a slope-side distillery, or a lavish dinner at a ritzy mountain lodge. For starters, here's a quick guide to making the most of your après-ski experience.
What is après-ski culture?
Après-ski traditions vary around the world, and each place has its own unique culture — that's part of the beauty of the experience. There's no specific time for après-ski festivities to get started either. The celebration begins after the final ski run of the day (even if it's the middle of the afternoon), and the carousing lasts until you are ready to wrap it up (or the bar closes).
The nightlife scene varies by location, too. While some destinations are famed for venues that keep cranking until dawn, things generally wind down earlier in sleepy mountain towns or more family-oriented resorts.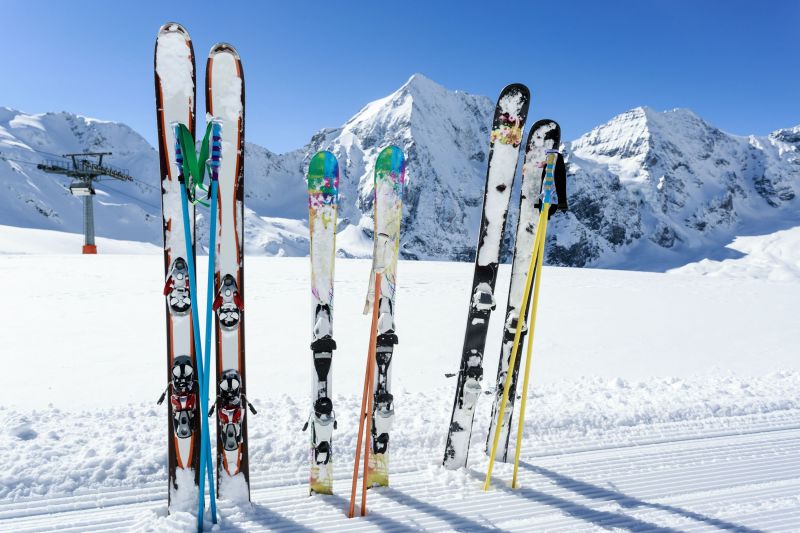 What to wear
The après-ski dress code also varies by destination or dining spot. If you plan to imbibe at a local dive bar, mountain casual is just fine. If your post-slope reveling includes a gourmet dinner, it's definitely worth sprucing up a bit. But, in many places, whatever attire you wore on the slopes is also perfectly acceptable as an après-ski outfit — especially if you are just grabbing al fresco beers at the local watering hole or sipping spirits around a flaming fire pit.
Of course, being comfortable is also a key part of the après-ski experience. So, pack a cozy winter hat and some stylish sunglasses so that you can stash your ski helmet and goggles before your après-ski hang session. And don't forget about your feet. Changing out of a clunky pair of ski boots at the end of the day is a heavenly experience and will make post-slope convalescing much more enjoyable. So, in the interest of comfort and mobility, trade your ski boots for a sturdy pair of winter boots. Bringing a fresh pair of socks will elevate the experience, too.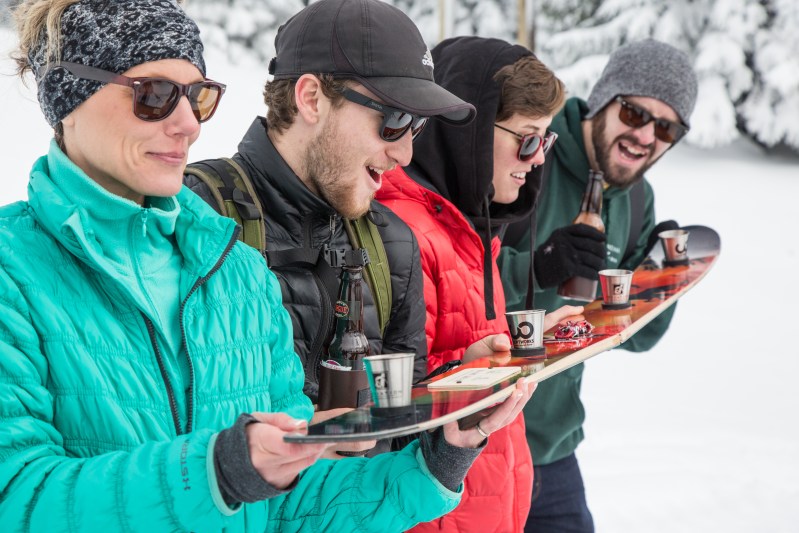 What to eat and drink
An après-ski hangout session is a perfect chance to tap into the local food and drink culture, sample regional delicacies, and sip locally brewed craft beers and spirits. While the standard spread varies from place to place, there are some staples that often appear on après-ski menus. Since a day of skiing blasts calories, most après-ski spreads are anchored by rich foods, like charcuterie and buttery cheeses. And with the convivial nature of post-slope celebrating, shareable plates are common. Hearty winter meals like soups, stews, and chili are also standard, along with lighter fare, like fondue, raclette, or fully loaded alpine fries.
Libations are an essential part of the après-ski experience, too. However, the beverage of choice certainly varies from place to place, such as hoppy craft brews, effervescent French champagne, and locally distilled spirits. Warm drinks like mulled wine and hot toddies are standard as well. And indulgent après-ski beverages don't have to be alcoholic either — think velvety hot chocolate, hot apple ciders, or artfully spiced chai. And remember, if skiing at altitude, you may have a physiological reaction to the higher elevation, including symptoms like nausea, headaches, and trouble sleeping, which alcohol can potentially exacerbate.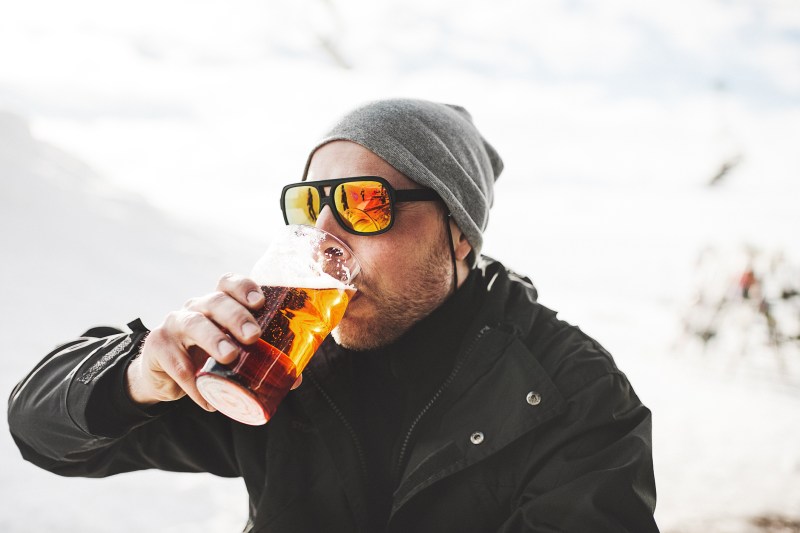 Where to go
There's an après-ski scene at any mountain. In fact, après-ski varies so much between resorts that some people plan their holidays around it. Sure, snow is snow — to some skiers at least — but the après can make or break that holiday vibe. Some resorts are known for their party scene, for others family-friendly activities, and elsewhere it might be certain foods, drinks, or a killer post-ski playlist.
In the East
New England is home to many of the East Coast's most storied ski resorts, so naturally, the region is also loaded with places to toast to a spectacular day on the slopes. Tap into Vermont's legendary craft brewing scene, and sample the offerings at Lawson's Finest Liquids, nestled into the Green Mountains in the town of Waitsfield. Easily accessible from Mad River Glen and Sugarbush Resort in Warren, the brewery pours everything from pilsner to pale ale and serves up light spreads like sandwiches, cheese plates, and pretzels.
A little further north, in Newry, Maine, the Matterhorn Ski Bar caters to the crowd at Sunday River, with live music, wood-fired pizzas, and Maine beers. In the Mid-Atlantic, Stumptown Ales in Davis, West Virginia, is within easy reach of Canaan Valley Ski Resort and Timberline Mountain — even close enough for a happy hour hangout. And, the laid-back brewery caters to all kinds of beer drinkers, with everything from blondes to porters.
In the West
The West has no shortage of iconic ski towns, meaning there are plenty of enticing places to convene after an epic day on the slopes. For craft spirit connoisseurs, Park City's High West Distillery is an unmissable experience. The distillery specializes in whiskey blends and features an extensive saloon menu of original and classic cocktails, along with rib-sticking appetizers and locally inspired winter cuisine.
There are also plenty of longstanding local watering holes in western ski towns. In Jackson Hole, the Mangy Moose has been luring thirsty skiers for more than 50 years. The steakhouse opened in 1967, on the heels of the Jackson Hole Mountain Resort, and today the spot still dishes up steak and seafood and features live music daily. In the Pacific Northwest, the Snorting Elk Cellar has been a slope-side hangout at Washington's Crystal Mountain Resort since 1965. With the aesthetic of a traditional Austrian chalet, the laid-back spot specializes in locally brewed craft beers and hosts a slew of themed bashes, including movie nights and retro-wear parties.
Après-ski cocktail recipes
Doing après-ski in a lively bar or outside by a fire with a bunch of new friends you just met are ideal ways to spend the time. But what if you've rented your own awesome lodge and you want to have a quieter après-ski experience? You can do that and just mix up some fancy drinks and let the party begin. And as a bonus, you don't have to worry about the bar closing or having to drive after partying.
If you're wondering what to drink, Grey Goose Vodka has some great ideas to share.
Fireside
Ingredients:
1 1/2 ounces vodka
1/4 ounce maple syrup
Sprig of rosemary
Pinch of salt
2 ounces pink grapefruit juice
Method:
Crush the rosemary into the maple syrup and salt in the bottom of a rocks glass.
Fill the glass with ice and add vodka.
Top off with pink grapefruit juice.
Garnish with a sprig of rosemary.
Winter scarves
Ingredients:
1 1/2 ounces vodka
1 ounce Benedictine liquor (you can use honey as a substitute)
3 ounces boiling water
1 slice of ginger
1 large cinnamon stick
Lemon wedge for garnish
Cloves for garnish
Method:
Add all the ingredients, except the lemon wedge and cloves to a heat-resistant mug.
Allow a few minutes for the ingredients to infuse into the drink.
Garnish with the cloves and lemon wedge.
Editors' Recommendations