As you're probably aware, Valentine's Day is right around the corner, and though you might be inclined to go with a classic like a bouquet of elegant red roses or indulgent chocolates, there's an equally romantic gift that combines the beauty of flowers with the decadence of creamy, dreamy chocolate: chocolate-covered strawberries.
Related Guides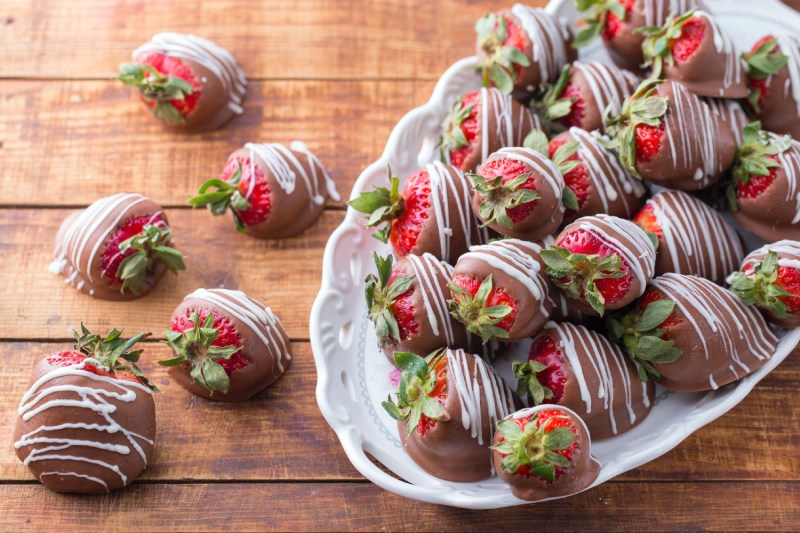 Ordering chocolate-covered strawberries online is quick, painless, and gets you on the good side of your Valentine's Day sweetie. We've taken the liberty of finding some of the top websites to buy chocolate-covered strawberries for a memorable Valentine's Day.
Top-Rated and Reviewed: Gourmet Gift Baskets — Triple Chocolate-Covered Strawberries
When we order time-sensitive items online, we want a dependable source. Among the companies we researched, Gourmet Gift Baskets has the top ratings and the most satisfied customer reviews. More often than not, their products arrive on time and as advertised. Every gift company feels the pinch on holidays like Valentines' Day, but Gourmet Gift Baskets seem to power through. You'll also get added points with your partner when you tell them it's a woman-owned company.
Best Indulgent Chocolate Strawberry Combo: ProFlowers Valentine's Day Belgian Chocolate-Covered Strawberries & Cheesecake Pops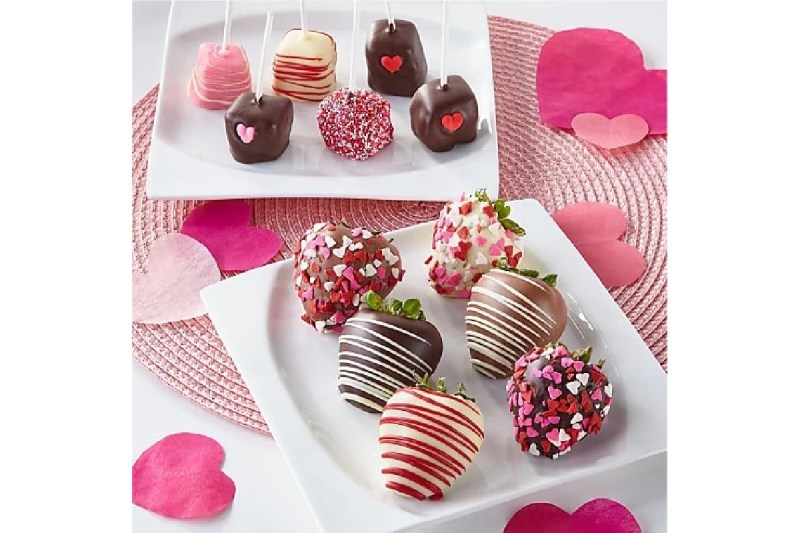 If you want your sweetheart to have a truly sweet Valentine's Day, a decadent collection of chocolate-covered strawberries and chocolate-covered cheesecake pops from ProFlowers is the way to go. You get six strawberries and six cheesecake bites dipped in Belgian milk, dark, or white chocolate, and decorated with sprinkles, drizzles, and icings that scream Valentine's Day. Everyone knows that ProFlowers is known for their, well, flowers. However, they also have tons of other thoughtful gifts. If you're not looking to get just the chocolate-covered strawberries, don't worry. You can buy these juicy berries on their own. They also have options with cake pops, chocolate-covered cherries, and stunning fresh floral bouquets.
High-End: Neiman Marcus-Chocolate Covered Company Chocolate Strawberries with Drizzles
Perhaps your partner has expensive tastes and high standards. While you are shopping for Gucci, Vendi, and Prada, top off your online order with these Chocolate Covered Company Chocolate Strawberries with Drizzles from Neiman Marcus. You'll be paying more, but you can count on the quality that Neimans has become associated with. The berries nearly glisten with decadence and taste as rich as they look.
Best Bargain:
Golden State Fruit Chocolate Covered Strawberries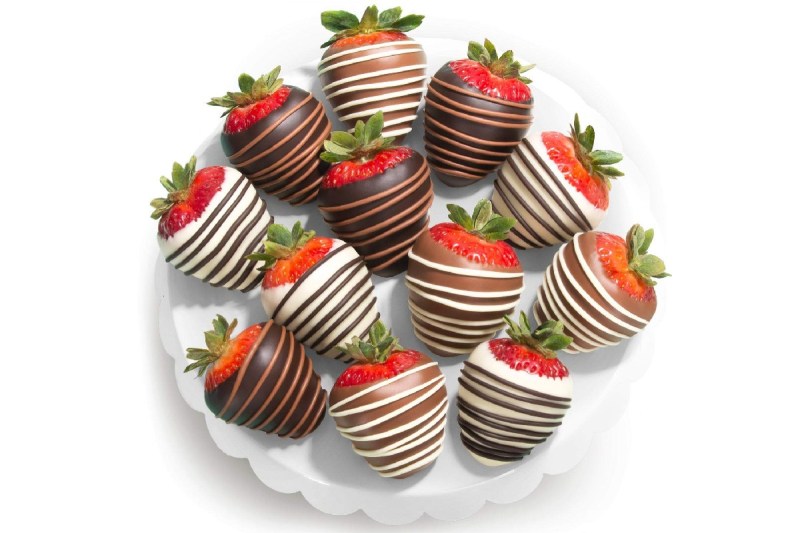 If you're looking to order some chocolate-covered strawberries on a tighter budget, then this jumbo dozen from Golden State Fruit is the way to go. The strawberries are hand-dipped and decorated and guaranteed fresh. You'll get an attractive and delicious assortment of premium dark chocolate and rich milk chocolate, and they feature festive Valentine's Day decorations.
Best Variety: Shari's Berries — Strawberry Smiles Dipped Strawberries
When looking for some excellent chocolate-covered strawberries, why not turn to a company that specializes in berry-related gifts? Shari's Berries has a great variety of chocolate-covered strawberry stylings that offer something unique this Valentine's Day. They have fun, flirty, and tasty options, so you're sure to find the perfect gift.
Best Complete Gift Set: Harry & David — Deliciously Decadent Red Roses, Strawberries, and Wine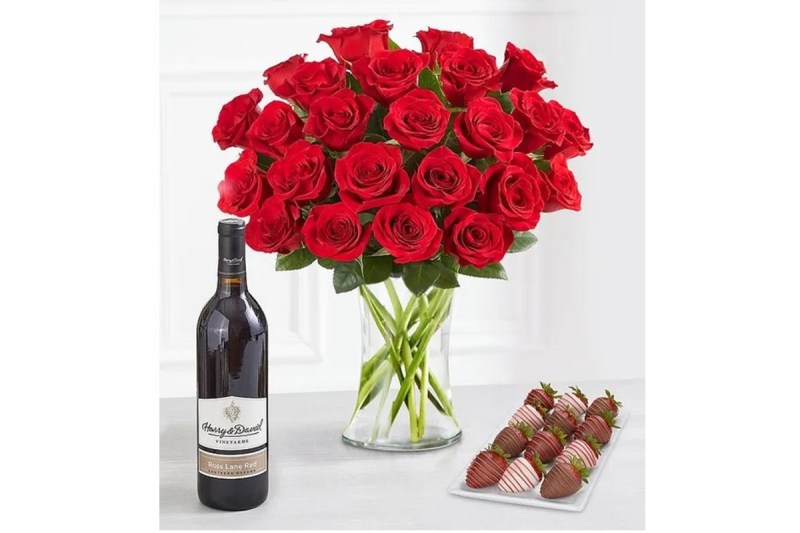 Harry and David's strength as a gift delivery company lies in its array of partnerships. It partners with tons of companies, which allows it to provide a multitude of related gifts that you may be searching for. Hit it out of the park this Valentine's Day with this romantic trio of chocolate-covered strawberries, 24 red roses, and a bottle of wine. You can choose from rose, red, or white wine and a dozen strawberries, including milk-, dark-, and white chocolate-dipped strawberries drizzled with decorative chocolate.
Editors' Recommendations