This year, why not put the Guinness down and reach for an American Irish-style stout for St. Patrick's Day?
Okay, that does sound a tad ridiculous — and honestly, you can't go wrong with Guinness at all — but American brewers are doing a heck of a job with their Irish-style stouts.
Irish dry stouts are an awesomely simple style, brewed with roasted barley to give off qualities of coffee and chocolate while drying out the finish. Hops add a nice bitterness to balance it all out and it's often nice and thin for excellent drinkability. Generally low in alcohol content, these beers are surprisingly low in calories, too, and can be accentuated with a thick creaminess from nitrogen.
Like other beautifully simplistic beers, these smooth stouts are so often overlooked because big flavor is generally hot in craft beer. Big, boozy barrel-aged stouts and, now, sugary sweet pastry stouts are all the rage, so it's been tough for the American Irish-style stouts to gain any traction. Plus, Guinness was once often the only stout people knew about when there were essentially two beer styles in America: lager and stout.
Never fear, however, with St. Patrick's Day around the corner, Americans make darn good Irish-style stouts. Here are some of the best. (If you're more of a whiskey person, check out some of the best Irish whiskey.)
Left Hand Brewery
Dry
Irish Stout
Nitro
Left Hand Brewery was named Brewery of the Year (15,001-100,000 barrels) at the Great American Beer Festival last year, and for good reason. Their incredible flavors and dedication to community, this is a Brewery we're delighted to support. And their full-bodied Dry Irish Stout Nitro is a perfect celebration of all things Irish. With aromas of chocolate, coffee, and a bit of graham cracker, this stout's creamy texture is enhanced perfectly with the kiss of nitrogen.
Great Lakes Brewing Company Wolfhound Stout

Cleveland prides itself on its blue-collar history and many of Great Lakes Brewing's beers hit those notes perfectly. This one would require a trip to the taproom, but it's worth it for a tall pint of this roasty goodness. And it helps that the beer is named after one of the most majestic and terrifying but sweet dogs, the Irish Wolfhound.
Third Street Ale Works Blarney Sisters' Dry Irish Stout Nitro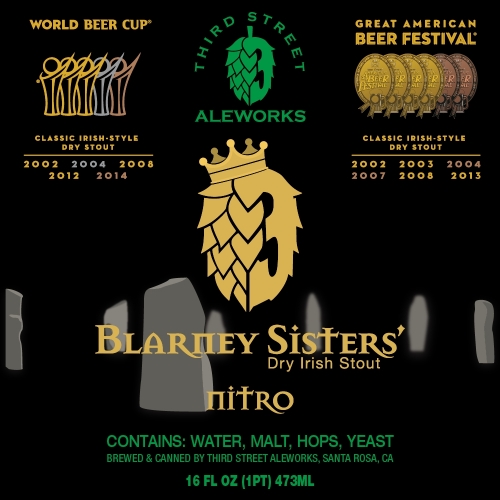 This just might be the quintessential American Irish-style stout. Since Third Street Ale Works opened in the 1990s, the brewery has brought home loads of awards for its Irish stout. Roasty but light, this Blarney Sisters hits all the right notes for the style and at 4.1 percent ABV, it's good for a few.
Societe Brewing The Pugilist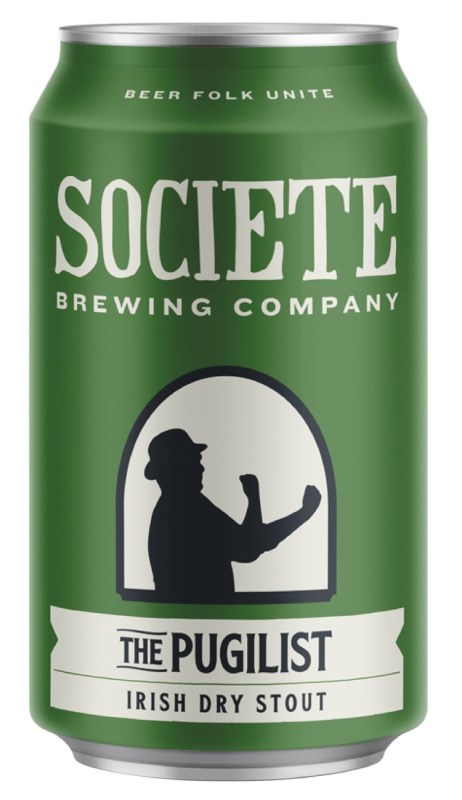 San Diego's Societe Brewing is a masterful example of doing traditional styles well and also exploring some of the crazier sides of beer. The Pugilist is a perfect example of one of its traditional styles. This beauty's brown head and jet black color make you think it'll be heavy, but despite its big roastiness, well-balanced hop bitterness, acidity, and low ABV hit the sessional qualities of a traditional Irish dry stout.
DuClaw Brewing

PastryArchy Irish Cream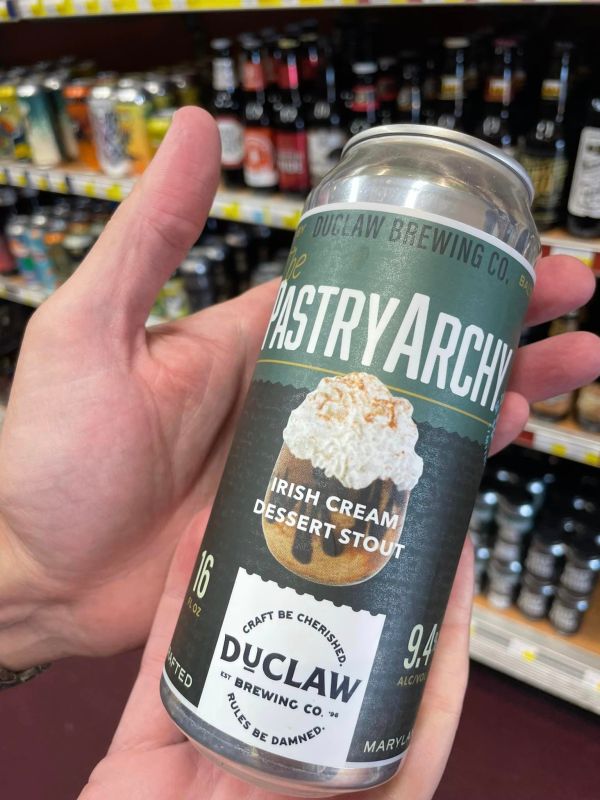 DuClaw Brewing Company is a Maryland brewery serving up a plethora of delicious beverages, including this Irish blessing. The Pastry Archy is a dessert stout, smoothly swirling flavors such as creamy vanilla, chocolate, and coffee together to make an absolutely delectable stout.
Editors' Recommendations