To celebrate the New Year,  Thursday Boots is adding an exciting new assortment of boots to its already stellar line of practical, yet elegant, men's footwear: The Black Label Collection.
The latest collection features an array of hand-crafted, high-quality boots made of Shell Cordovan leather, a premium material that exemplifies the brand's dedication to comfort, durability, high-performance and innovation.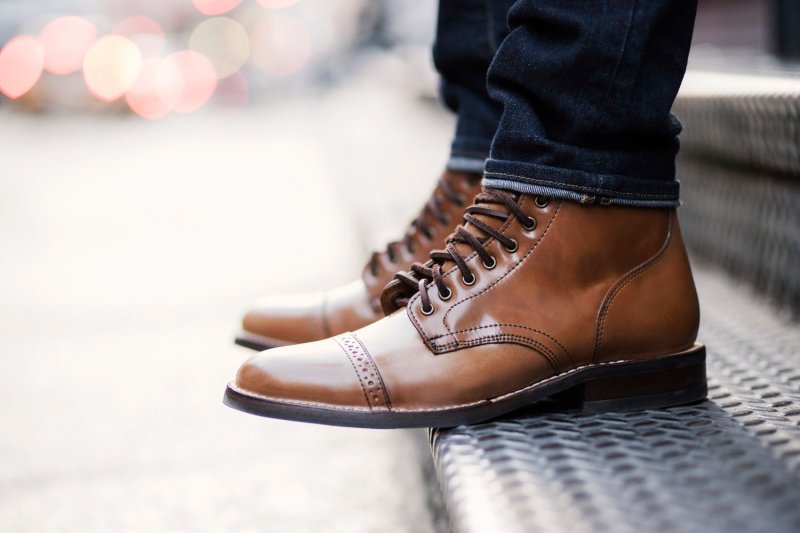 The exclusive Black Label Collection is composed entirely of  Shell Cordovan Vanguard style boots and will boast just 100 pairs of each colorway. The individual pairs are hand-numbered and come with a certificate of authenticity, ensuring that the boots are truly the only ones of their kind in the world.  This means once the shoes are sold, they'll be out of stock for good.
The exclusivity of the design is an inherent feature of its painstaking production process. The genuine Shell Cordovan leather comes from a single boutique tannery in Italy and is developed over the period of six months. This special attention results in a leather that is uniquely lustrous, durable and essentially impermeable from the elements, which makes it the ideal material for a long-lasting piece of footwear.
Once the leather is developed, its sent to an artisan to be handmade into a vanguard boot for the Black Label Collection. The shoes are crafted in small batches featuring a resolable and virtually waterproof Veldtschoen Construction.
In addition to the smooth, stylish finish of the cordovan leather, the boots include a glove leather lining, a cork midsole that adjusts to the foot over time, square leather laces and a studded rubber outersole. In keeping with the brand's aesthetic, they're as gorgeous as they are comfortable.
The boots come in either a Whiskey or Burgundy finish and retail for $489. They'll be available for purchase here starting January 19.
Editors' Recommendations