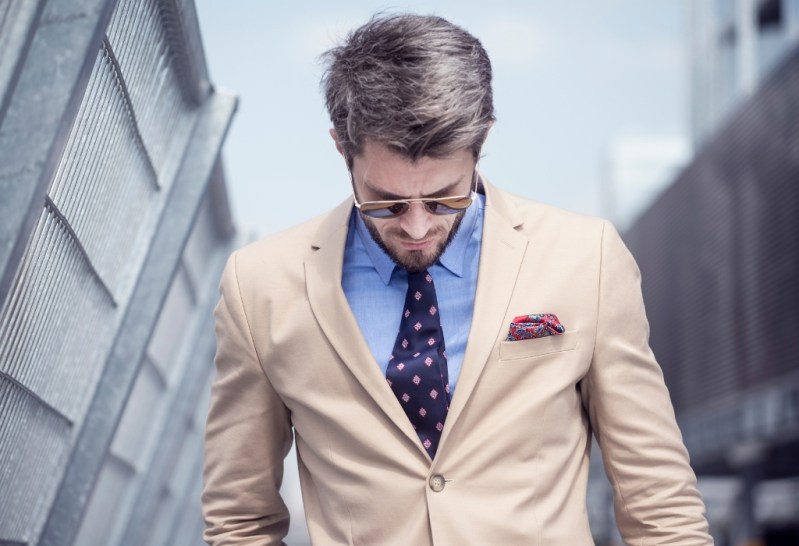 The summer can bring some sweltering heat that makes you want to stay in the house and turn the air conditioning up to 11. While you may want to do that, the unfortunate truth is that you will have to leave the house and brave the heat. If you are unfortunate to have to wear a suit when you brave the weather, then men's linen suits are what you are looking for.
Like all areas of menswear, there are dozens of options — some great and others not so great. No worries, we have you covered with the best picks for the perfect linen suit for the summer. The best way to wear these suits is paired with light polos and drivers or loafers with no socks. Keep them light and fun, and work your way through the hottest months of the year without ever losing your style.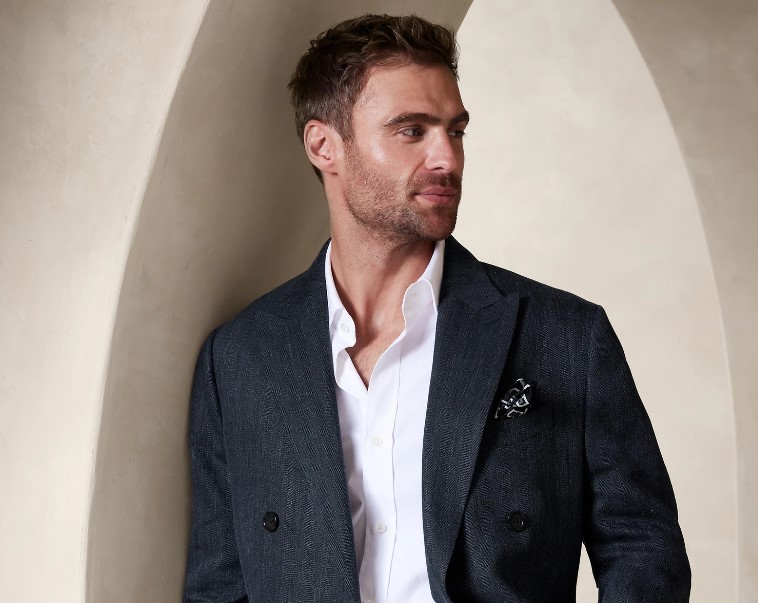 Banana Republic Clark Suit
Banana Republic sits at the top of the quality totem pole for Gap Inc, with Old Navy sitting at the most economical and Gap the bridge between them. This Clark linen option is one of the best you will find as it has two features that set it apart. First, it is double-breasted, which will give the suit a little more old-school sophistication. And second, it is dyed a deep indigo that gives it the look of denim. Stay warm without losing your style with this stellar pick to start our list.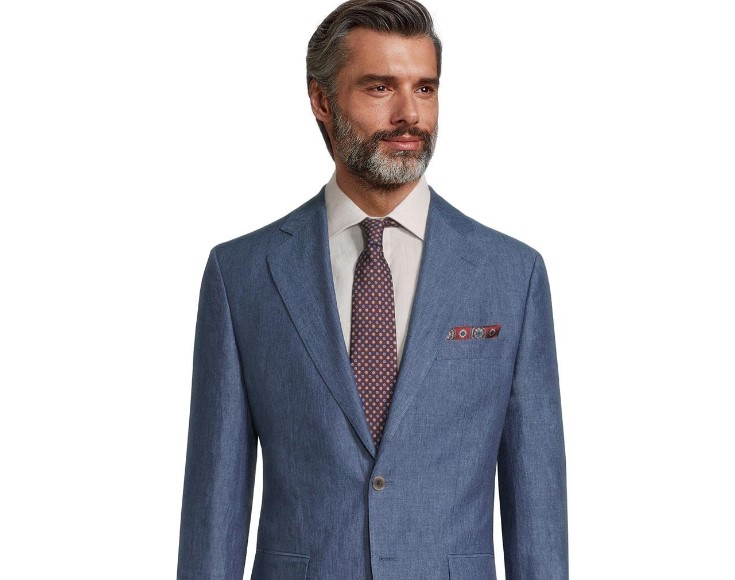 Oliver Wicks Cobalt Blue Linen Suit
Want to pick up a great-fitting custom-made suit and land a whole year of alterations on them? Then Oliver Wicks is the company for you. They operate out of the factories located close to some of the best mills in England and Italy, which means they have savings they can pass on to you.
Their cobalt linen option will be one of your go-to selections during the spring and summer months for years to come. While this may be an economical version of a custom-made suit, you won't feel like this is any cheaper than some of the best custom-made options on the market.
Hawes & Curtis Green Linen Suit
If you want to find a style icon to mold your look after, the Duke of Windsor, Cary Grant, Clark Gable, Bing Crosby, Lord Mountbatten, Frank Sinatra, and Fred Astaire are a great start. They all have one thing in common — they all shopped at Hawes & Curtis, one of the premiere outfitters in Europe. And if you want something classic and stylish, you should follow their lead.
While there are some incredible selections available, from navy and tan to the more fun colors like bright blue and pink, our favorite is this beautiful green color. Most guys will have a linen suit since it is without a doubt the best choice for the summer months, but very few of them will have a green version. Stand out in the best way with this unique look.
BOSS Slim Fit Linen
Hugo Boss is one of the biggest names in fashion. They began selling men's suits in the 1950s, and three-quarters of a century later, the massive fashion brand is still one of the most prominent names in the business. They are one of the top choices no matter what kind of suit you're looking for.
This suit is going to make the cut for warm weather. The rich blue color goes with nearly everything you could possibly wear with it. Of course, if you want to jazz this suit up for any event, pair it with your black drivers and a black polo, and you will be the talk of the crowd.
Hart Schaffner Marx New York Super Soft Linen
Hart Schaffner Marx is an institution of American suiting as it has been making innovative leaps in men's tailored wear since the 1800s. If you like having zippers in your suit, you can thank HSM for coming up with that little gem.
You can do tan like everyone else, you can do a shade of blue for the classic look, you can do the green to stand out, or you can trust one of the top suiting stores in America to put you in a light gray that will never go out of style. You can call this suit your blank slate. It is impossible to mess this up with any combination of shirt and tie. If you are new to linen, this is the best starter suit you could find.
The weather can get unbearable during the dog days of summer, but there is always a time when someone decides to get married, have a backyard barbeque or birthday party, or have a garden party in the middle of the hottest months. Your only choice is to pick up a linen suit and navigate the heat with the most breathable and summer-appropriate fabric.
Editors' Recommendations