In the words of Led Zeppelin, "The time has come to be gone."
These have been our exact sentiments this April as spring teases us with warmer days that beg for camping, biking, and travel. Our favorite new products work to satisfy the urge to get on-the-go and shake off the hibernation of winter, stat. From tools to protein bars to backpacks, here's the coolest gear we're obsessing over this month that will help you get out and stay out.
Limited Edition Leatherman Signal – $115
Leatherman's traditional Signal (already one of our favorite safety do-it-all-ers) got an upgrade with a new shaped diamond-coated sharpener for maintaining both straight and serrated blades, a fire-starting ferro rod, and emergency whistle. Leatherman also redesigned the Signal in camo green with wicked topographic map graphics on the combo blade. Plus, there's an option to get the tool engraved (Happy Mother's Day!) The point of carrying the Signal is to be able to go anywhere and do anything with peace of mind. It's like a 7.5-ounce bodyguard in your pocket.
Limited Edition Yakima X Poler Skyrise Rooftop Tent – $1,600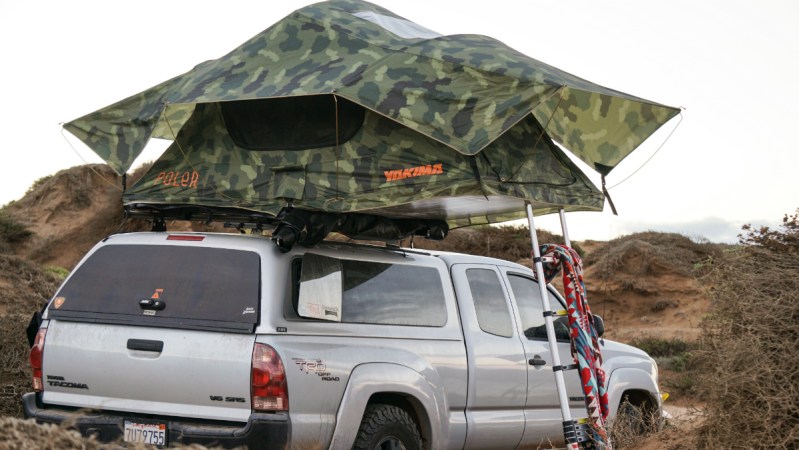 In a brilliant new collaboration between Pacific Northwest outdoor apparel brand Poler and car-rack king Yakima, we've found a summer camping/festival/road trip tent worthy of being called the best tent we've ever set our eyes on. A limited edition release, the Skyrise packs small on the roof of your car or truck, then easily unfolds and props up into a furry-camo-pattern tent. Light yet strong, this tent gets you off the ground, away from the cold, closer to the stars, and just wait until you see the sunrise views. This is high-rise living in the open air! Go anywhere, camp anywhere. (And don't skimp on the rain fly.)
When John Wick wakes up in the morning, he eats this. With 10 grams of plant-based hemp protein and a boost of natural energy from vitamin B12 and L-theanine, this gluten- and dairy-free on-the-go bar is everything you'd ever want and need from a protein bar. Seriously delicious with crunchy raw cacao nibs, all you taste is refined fudge brownie when actually you're getting a nutrient-rich, powerhouse of a bar that delivers clear, crash-free energy without the negative side-effects of caffeine. Sakara is all about cutting the artificial and chemical crap, getting your body where it needs to go.
State Bicycles Hanzo Bike – $299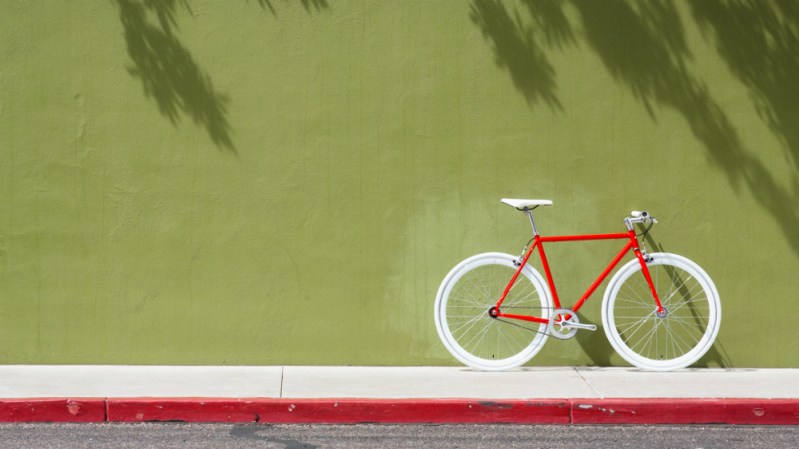 Warm spring days beg for biking. But we're of the mind that a quality, good-looking pair of wheels shouldn't cost a month's worth of rent, especially if racing isn't your end-goal. Tempe-based State Bicycles agrees, which is why they recently added a Hanzo steel-frame cycle just for us … at least it feels that way. A twist on the original 4130 Core Lines, this "Samurai" bike has a tough frame but minimalist style, with a high-gloss red finish, classic chrome components, and flip-flop hub for freewheel or fixed-gear riding.
This Is Ground Venture 2 Backpack – $925
Remember Jansport backpacks of the '90s? Well, you've come a long way since that angsty, chain-walleted teen and you need a sophisticated backpack to match your new aesthetic. Meet the sexy, simple, and Italian-made Venture Backpack 2. Meticulously designed in Los Angeles, this pack is not just a pretty face. The soft yet rugged vegetable-tanned leather (cognac is our color of choice — it's like the perfect shade of coffee) is suited for both cradling your laptop and expensive camera while adapting to tons of travel and wear. Venture out knowing you look good and can trust your backpack to maintain order and safety.
La Colombe Draft Latte Variety Pack – $12 for 4-pack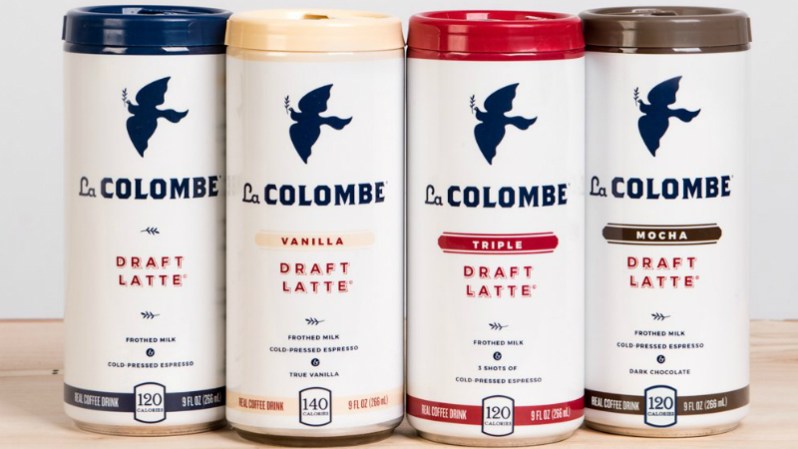 Literally, the first review says, (five stars) "The variety pack is great for anyone on the go" So there you have it. La Colombe's bold and powerful cold-pressed espresso (each can is 1.5 cups of coffee) is softened with a frothy layer of silky foam produced from lactose-free milk. Four latte flavors can complement what mood you're in, ranging from sweeter vanilla and mocha to power-punch triple shot and classic original. When you really need to be on the go, brewing a pot of coffee won't work. Neither will skipping coffee (are you insane?). Best of both worlds is grab and go. Plus, Colobme won't be packed with as much sugar as a box of cookies (cough-Starbucks-cough), and the slight sweetness you will taste comes from natural vanilla, real cocoa, and a touch of maple syrup.
Mack Weldon Ion Convertible Backpack – $148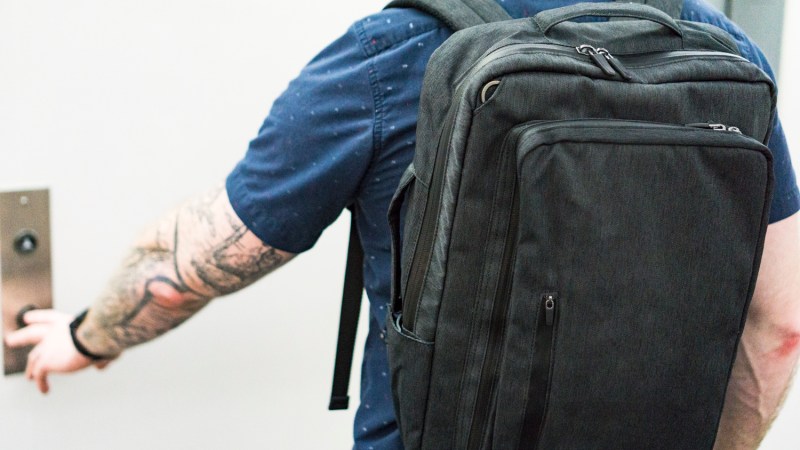 If you often find yourself jetting from the gym to work to the airport all while juggling a backpack, briefcase, and duffle, Mack Weldon's Ion Convertible Backpack might just be the answer to your every day carry issues. With nine compartents, a 15-inch padded laptop section, water resistant fabric, an anti-microbial silver lining, and the ability to convert from should bag to briefcase to backpack all with just a few snaps, the Ion Convertible is an affordable answer to all your on the go storage needs.