State Bicycle Co., a Tempe, Arizona-based bike purveyor, recently announced an impressive new addition to its outstanding lineup of City Bikes called the Elliston. A timeless commuter bike which boasts a flat black finish, mustache bars, and a stylish leather saddle — among other features — the Elliston is a harmonious blend of weekend cruiser and work day transportation. Furthermore, at just $389 (for the non-Deluxe version, of course), State Bicycle Co. isn't asking for an arm and a leg to up your bicycle game.
In addition to the above-mentioned seat, bars, and finish, State Bicycle's Elliston also features brand new 35c tires which go a long way in making an owner's commute or ride that much cushier. Moreover, the company even allows potential buyers to up the available speed option from a one-speed to a three-speed for just $99 more. Perhaps you want to go Deluxe? The uber-decked out Elliston runs potential buyers just $469 and comes standard with rear pannier rack, front porteau rack, and bell.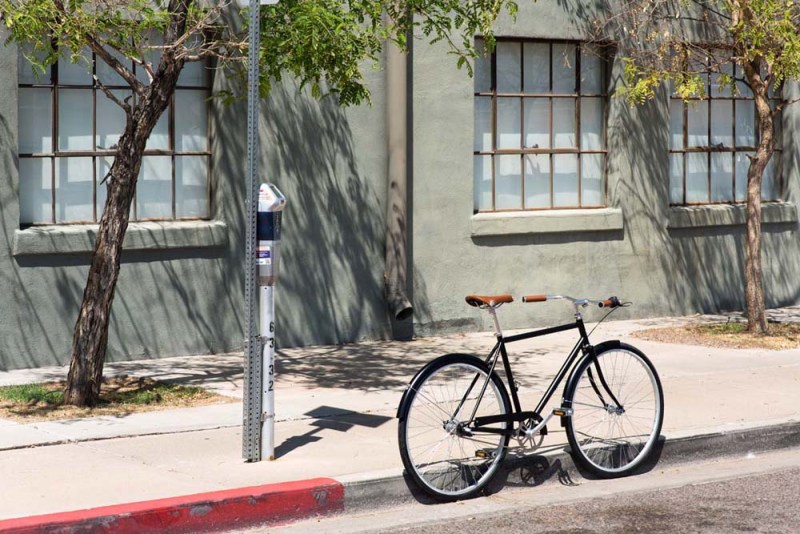 When ordering the bike via State Bicycle's website, the company gives the user the ability to customize to their heart's desire, allowing them to add kickstands, extra racks, or a lock and light for added fees. Not only does this make the Elliston all that more appealing, but giving its customer base the ability to skip visiting another store (or website) makes the buying process via State Bicycle much more engaging (and simple) — who doesn't love to make something they purchase uniquely their own, anyway?
So even though summer appears to have packed its bags, State Bicycle's Elliston city bike is the perfect companion for those crisp fall mornings.
The Elliston is currently available as a standard model for $389 while its Deluxe counterpart retails for $469 via the company's website.
Editors' Recommendations