Commuting with a quality and versatile bike can be a major lifestyle change for many people. But carrying a bike up and down flights of stairs can get old quickly. That's why folding bikes are such a wonderful solution for many cyclists. Folding bikes take up far less space inside apartments and offices and some are even very lightweight, making them easy to carry and store inside. Not to mention, packing a folding bike up to take it inside will minimize the stress of locking a bike well enough to deter theft. No matter what qualities you look for most in folding bicycles, The Manual has selected several that anyone would love.
Related Reading
Schwinn Loop Folding Bike
The Schwinn Loop folding bike continues to be among the very best inexpensive options. Though the bike is quite heavy at 33 pounds and does not stay closed without a security strap, it is easy to fold down. The 7-speed bike is outfitted with Shimano components and offers enough help to climb most hills. The bike has fenders which are helpful on rainy days, but this bike is best suited to those who plan to ride it without climbing aboard public transit during their commute.
Tern BYB P8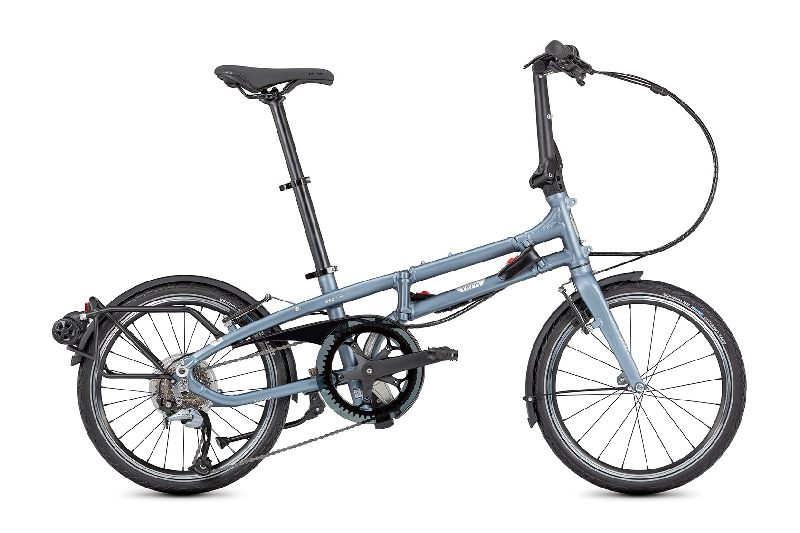 There's a lot to love about the Tern BYB P8 folding bike. This bike is 30% smaller than most folding bikes and it will fit into the tiniest of spaces for storage. It can even be stowed away in a locker. But just because this folding bike is super compact doesn't mean it's only fit for people on the shorter side. In fact, anyone between 4'10" and 6'5″ can use this bike. The BYB P8 is also outfitted with Shimano components and a good saddle, too. From the time anyone unfolds this bike, it will be a new favorite.
Sinch Foldable Bike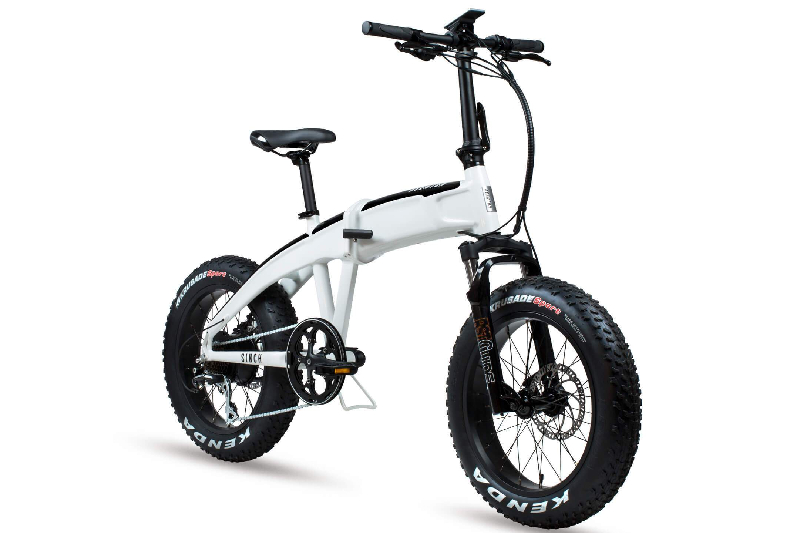 The Sinch foldable bike is one of the best folding e-bikes around, and can handle more adventurous rides. Whether you are riding on trails or gravel, this bike is sturdy enough to handle the terrain and has the proper tires for it. Its durability doesn't take away from its ability to stow away in small spaces, though. The only downside to this bike is that it is heavier than most due to the motor. However, the added speed assist means the extra weight shouldn't slow you down.
Brompton Superlight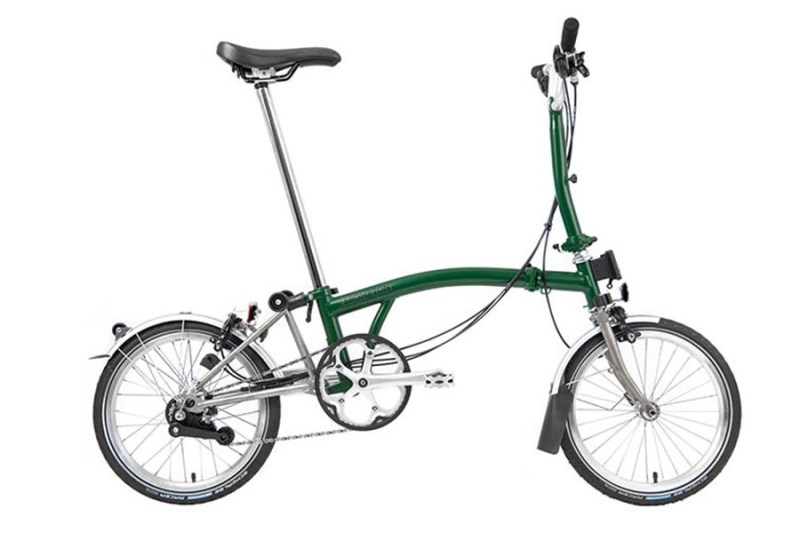 Brompton makes some of the top folding bikes available today. From the quality of the bikes to their style, these folding bikes are stunningly designed. The Superlight model is The Manual's top pick because it is one of the lightest folding bikes around at just under 24 pounds. The frame is made of steel and titanium which makes the bike both light and study. It also has six gears so no matter what hills you encounter, they will be much easier to climb than with a single fixed gear. The bike has a front carrier block and mudguards to prevent splatter.
Dahon Mariner D8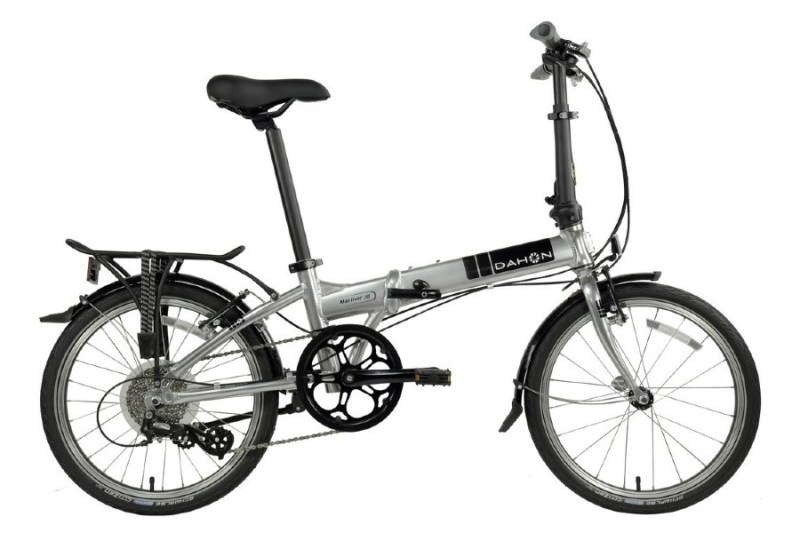 The Dahon Mariner D8 folding bike is one of the best values out there. The bike is made well with Shimano components among other popular brand parts. The bike has an aluminum frame so it is light and it folds and unfolds very quickly. The eight-speed drive chain means you'll be able to adjust no matter the terrain for a smooth and comfortable ride. Commuters can even fully load this bike thanks to its rear rack. For the price point, the Dahon Mariner D8 is very hard to beat for the comfortable and convenient ride it is.
Bike Friday PakIt
The Bike Friday PakIt folding bike is another great option for those looking for an incredibly light and compact model. The lightest version of this bike is just 15 pounds and it can pack down and fit into a backpack, making it very portable. With 11 speeds, dual-pivot brakes, optional fenders, and an optional rack, this bike gives you all of the basics and is highly customizable. It's also suitable for most people since the frame can accommodate people between 4'10" and 6'4″ and up to 220 pounds on the standard PakIt frame.
Airnimal Chameleon
The Airnimal Chameleon folding bike is another seriously impressive pick. This is among the highest-performing folding bikes on the market. Outfitted with drop-bar handlebars, a carbon frame and a 20-speed Shimano 105 groupset, this bike has all of the components of a great road bike. At just over 22 pounds, this is one of the lightest options available, too. There are even three models as three price points if you prefer an even higher quality ride. Though the price tag is higher for a folding bike, it is well worth the ride you will ultimately get.
Editors' Recommendations