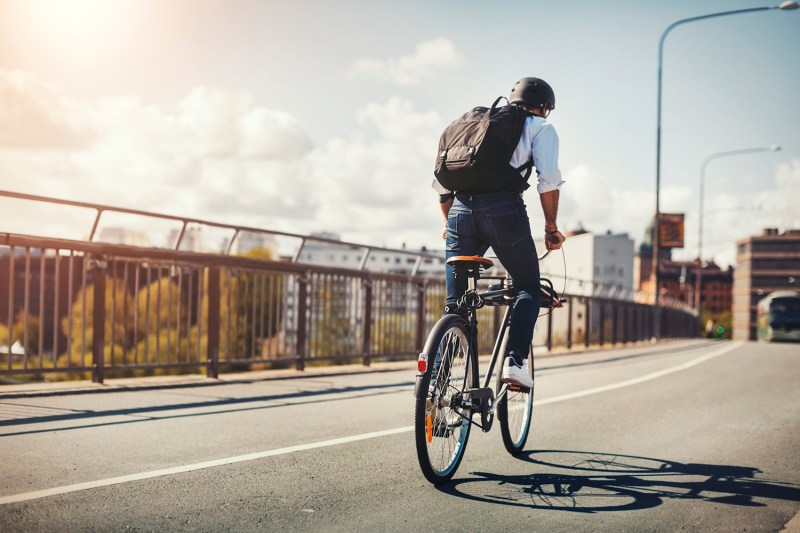 While two wheels might be the basic mode of transportation for any given type of cycling, there are specific pieces of gear for each that can make the ride much more enjoyable. Just as taking off on single track on a bike without a suspension system would be disastrous, commuting by bike without the appropriate clothes and tools can quickly become a tight situation, too. From clothing and accessories to functional gear for a safer ride, this commuter cycling gear is top of the line. Most won't break the bank either, but keep in mind some items are well worth the investment, such as a quality lock. After all, you can only commute by if it's waiting for you when you come back. Browse through these selections for the best gear or at least to jump-start your wish list.
Commuter Pants: The WFHQ Pant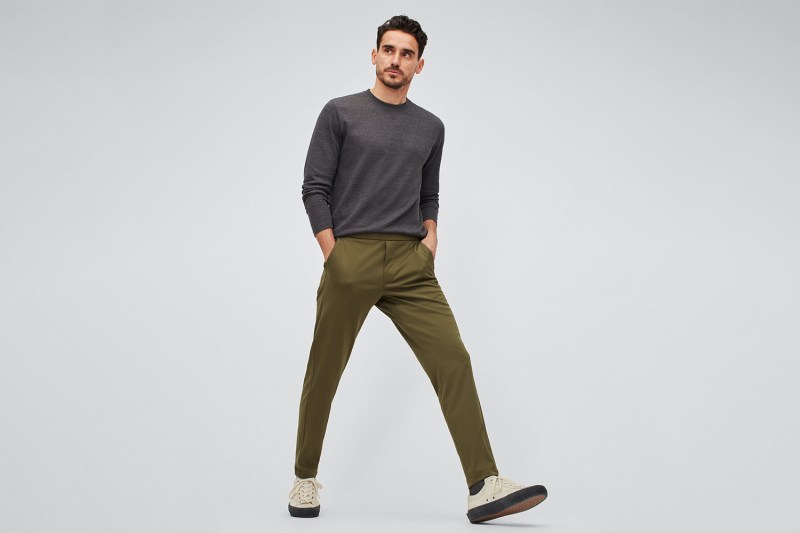 While commuting in a pair of exercise joggers or shorts might be acceptable in some scenarios, there are certain situations that require professionalism or a touch of style from the moment you get off the bike. Whether you are riding to work or meeting a date for a casual coffee, chances are you won't want to walk in wearing sweaty exercise clothing. Fortunately, there are tons of amazing, some even technical, pant options out there just for those days.
Bonobos, Outlier, and Ministry of Supply are just a few examples of great garments that are commuter-friendly. The WFHQ pant by Bonobos, Outlier's Futureworks pant, and Ministry of Supply's Pace Previous Generation Chino all offer plenty of stretch and breathable fabric. Some wick moisture while others are designed to keep you cool even while battling the steepest pavement. Though you can't go wrong with these three options, there are tons of other styles to explore.
Water-Tight Backpack: Patagonia Planing Roll Top Bag
Anyone who has ever worn a rain jacket that somehow made it seem like you were more drenched with it than without it may share the skepticism that exists around waterproof backpacks. However, there are some truly incredible options out there that can keep your most valuable of items, such as laptops, phones, and wallets, dry while cycling through tough rain. Patagonia's Planning Roll Top 35L pack is certainly among them.
It's essentially designed like a dry bag with a two-way system for securing the roll-down top. There's also a mesh outer pocket with holes at the bottom so you can stash your wet rain jacket easily when the weather lets up without tossing it on top of your electronics. The super durable pack features taped seams so you'll never have to worry about water seeping in, making this a must-have for those commuting to work throughout the year.
Hefty Lock: Hiplok DXF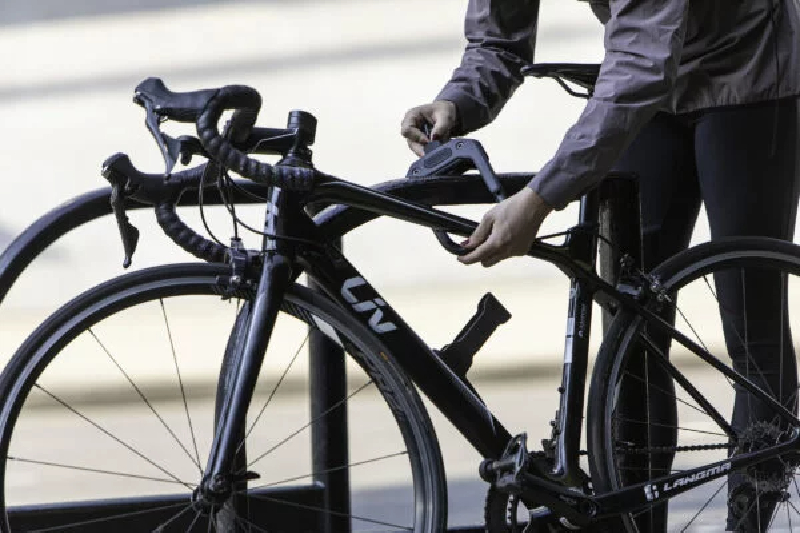 The last thing anyone who commutes by bike would want to find at the end of the day is a missing bike. There are two primary types of locks available; cables and u-locks. Some people even opt for some serious metal chains as well. While it never hurts to have two kinds of locks since that will slow down anyone trying to steal the bike and potentially provide one obstacle they can't overcome, a u-lock is a must. Unless you use a ridiculously thick and heavy metal chain instead of a cable, the u-lock is your best defense.
The Hiplok DXF u-lock is one of the best on the market with a lifetime warranty to match. The thick lock is gold rated and weighs in at just over two and a half pounds. For extra security, pair it with a heavy duty chain and don't forget to lock your tires to the frame. You should also consider writing your name on your bike and adding other identifying marks so you can make your bike tougher to steal and sell and easier to recover if it is stolen.
Bike Helmet: Thousand Chapter Helmet
While you can buy just about any helmet to use in commuting, this stylish option comes with tons of added benefits that make it well worth springing for. Thousand's Chapter MIPS Helmet (MIPS stands for Multi-Directional Impact System) is available in three sizes and several color options, but the helmet really works overtime. It is equipped with an extra layer of protection to minimize the risk of concussion and head trauma. Considering how quickly the risk of death to cyclists spikes with car speed, it can never hurt to have extra protection.
The helmet is also outfitted with a pop-out lock below the logo so you can quickly and easily lock your helmet to the bike. No need to carry it around. Another bonus is that it comes with a magnetic 30-lumen red tail light that affixes to the back of the helmet for higher visibility.
Sleek Eyewear for All-Weather Conditions: Goodr Sport Sunglasses
Eyewear is particularly important for cyclists. It can help keep wind and rain out of your eyes so you can safely ride as well as other foreign objects like hair, insects and more. However, if you simply opt for regular sunglasses, the lenses can be too dark for overcast days. The Goodr These Shades Are Trash Polarized Sunglasses can do double-duty, though.
Entirely made from recycled plastic, the blue lenses will block out UVA and UVB rays but should be light enough to wear on overcast days. However, if you find you prefer lighter lenses, Goodr makes tons of durable options in every color imaginable for a very reasonable price.
Mirrors for Safety: Bike Peddler Take a Look Mirror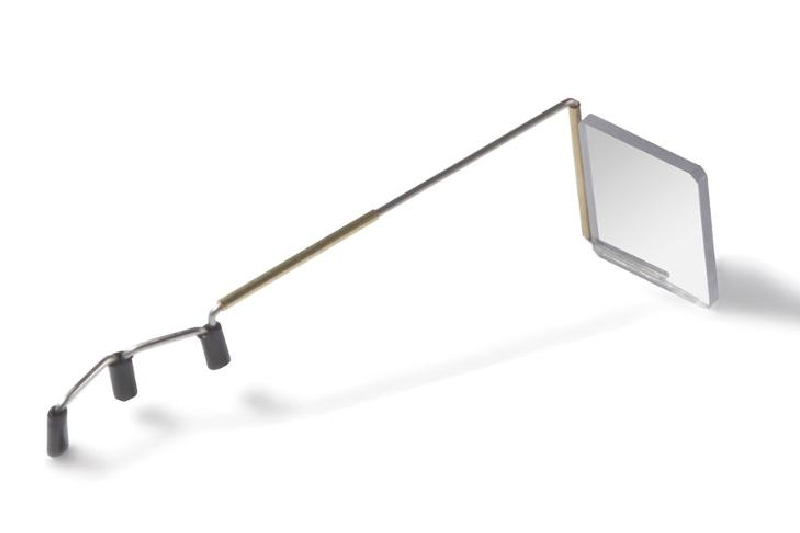 Bike mirrors allow you to more easily see cars approaching from behind so commuters can signal sooner and avoid accidents. Obviously, this is a major piece of gear for better safety and totally necessary for frequent cyclists or commuters. There are two options or styles that mirrors are available in; handlebar mirrors or eye-level mirrors. Simply fit the mirror to the end of your handlebars if your bike is compatible or affix the mirror to your helmet or eyewear for easy viewing while riding. Both are great options, but the eye-level mirrors do keep you from looking down so you can more closely watch what's happening ahead and behind on the road.
Proper Head and Tail Lights: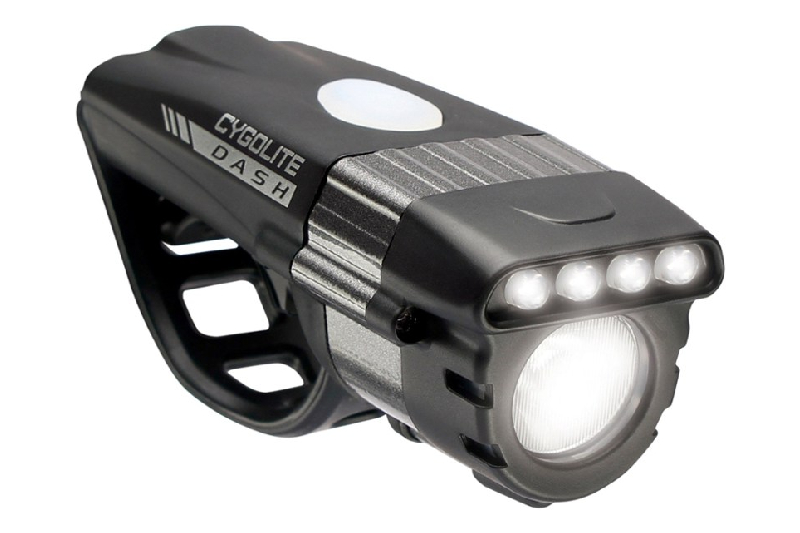 Finally, a great set of headlights and taillights are another must-have for safety. Lights that have a variety of brightness levels and even some flashing options are the best because it allows you to control how visible you are from behind as well as how much light you need to see the road and stand out to oncoming traffic, too.
The Cygolite Hypershot 350 Bike Taillight is a rechargeable option that puts out tons of light. Though it is a pricier option, the double light putting out 350 lumens is well worth it. There are plenty of beam and flashing options that last for two hours on high or up to 200 hours on low. The light is water-resistant as well, so it is safe for all weather conditions. For a similar quality headlight, spring for the Cygolite Dash Pro 600 Front Bike Light. It includes eight modes and puts out 600 lumens, and has sidelight ports for clearer visibility.
Editors' Recommendations